Sandwich Sushi is fresh, healthy and delicious! A simple snack or lunch the kids will love!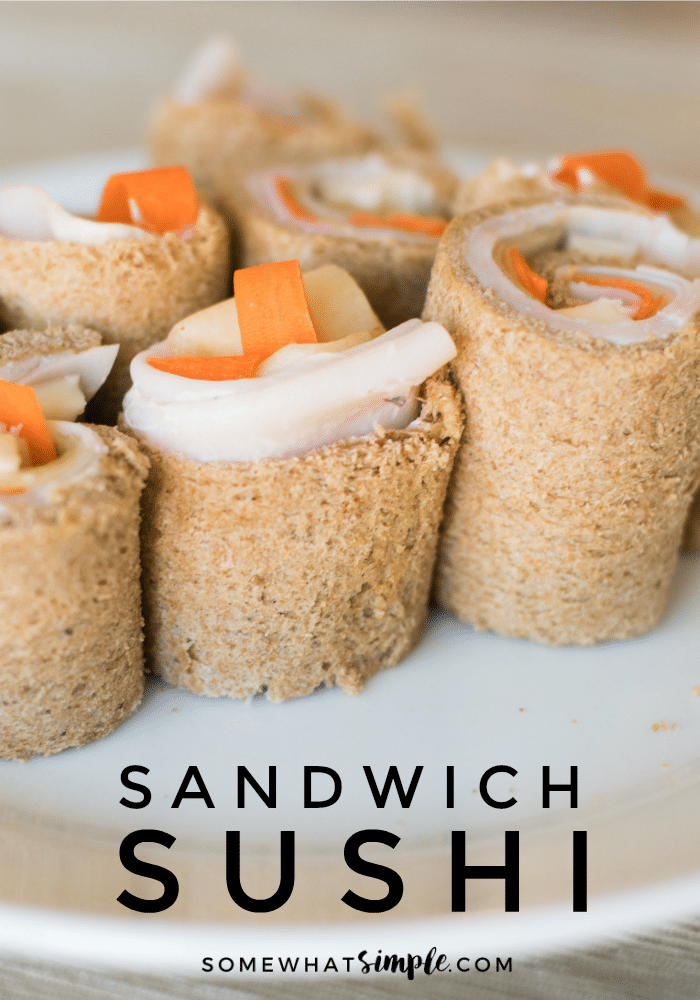 If you've never made sandwich sushi before, you are in for a fun treat! Not only does Sandwich Sushi encourage my kids to eat healthy veggies and cheese, it also makes lunchtime fun! My kids seem to feel sophisticated eating the kid version of one of their favorite foods!
Here is how to make it:
How To Make Sandwich Sushi
Sandwich Sushi Ingredients –
Sliced sandwich bread
Ranch Dressing
Sliced Turkey Lunch Meat
Cucumber
Carrot
String Cheese
Sandwich Sushi Directions –
Prepare your ingredients by taking off the crust of each bread, then flattening it with a rolling pin.Use a vegetable peeler to make thin slices of your carrot and cucumber, and use a knife to cut your string cheese into strips.
Spread ranch dressing over the entire slice of bread.
Lay a piece of turkey on top. Make sure you cover the whole piece of bread then fold over the extra.
Layer your cheese and veggies on top of the turkey in a pattern- carrot, cucumber, cheese. Then repeat once more.
Roll Up the bread, cut off both ends so they are straight, then cut the bread in half, making 2 rolls from each piece of bread.
Serve it with ranch or your favorite dipping sauce… and that's it!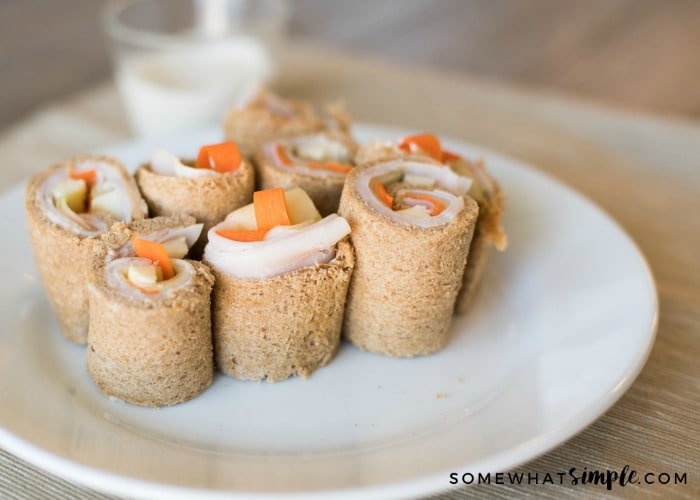 The kids had so much fun making their own!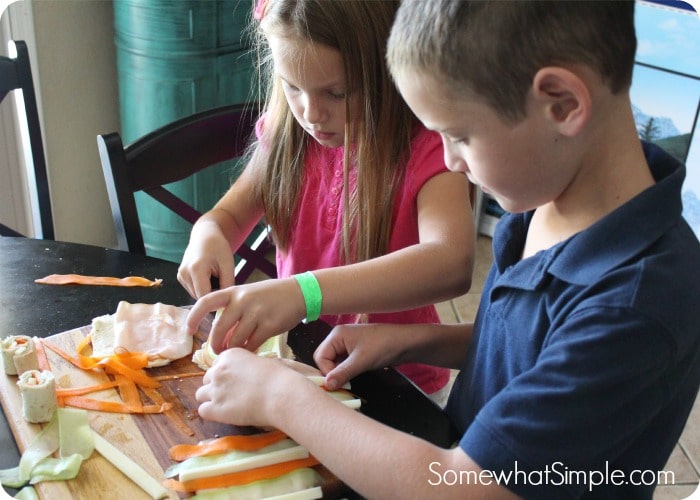 And really, the options are endless with the way you can mix up the flavors- use cream cheese or mayo, various veggies, cheeses and meats etc.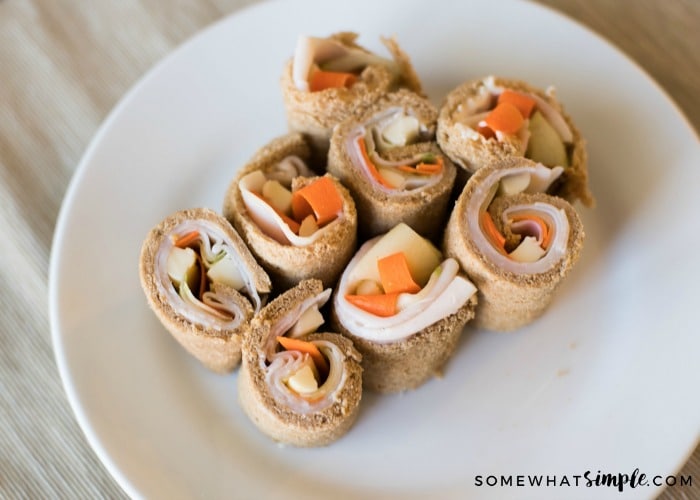 So what do you think? Sushi anyone???
This post originally published on Somewhat Simple in June 2014. It was updated in June 2017.