Use these adorable fruity lunch box letters to send a little happy note when you pack up lunches for your kids or spouse!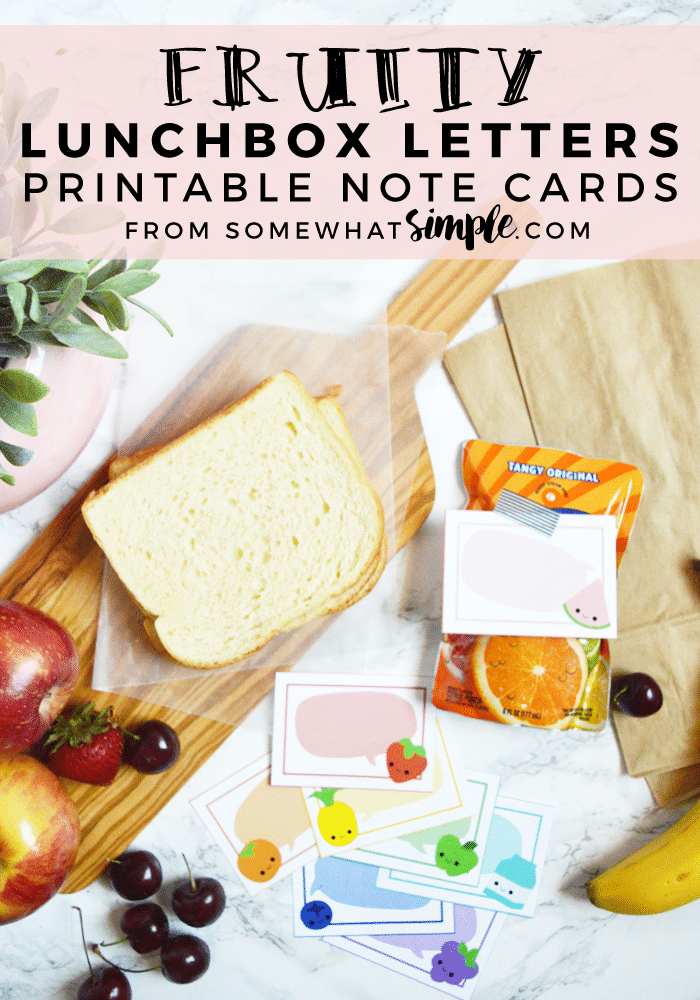 As I was packing my kids lunches on the last week of school, I wrote a quick note with a cute little fruity sketch and stuck it in their lunch bags. They came home from school that afternoon and each one of them thanked me or mentioned how much they loved the note I wrote! (Who knew such a small thing would make them feel so special?!)
I decided I wanted to do this more often, so I whipped up these colorful lunch box notes to keep on-hand. (Aren't they so cute?)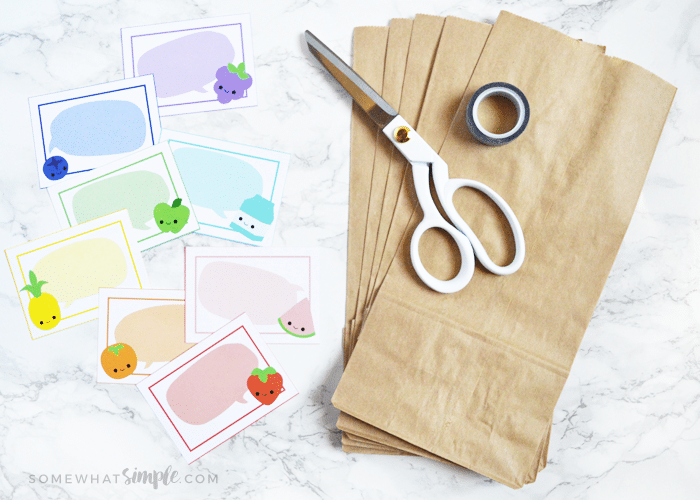 fruity lunch box printables
supplies
fruity lunch note printables (download below)
scissors or paper cutter
pen
lunches
directions
Print and cut out.
Write a cute (or cheesy!) note for your child.
Make someone smile! 😉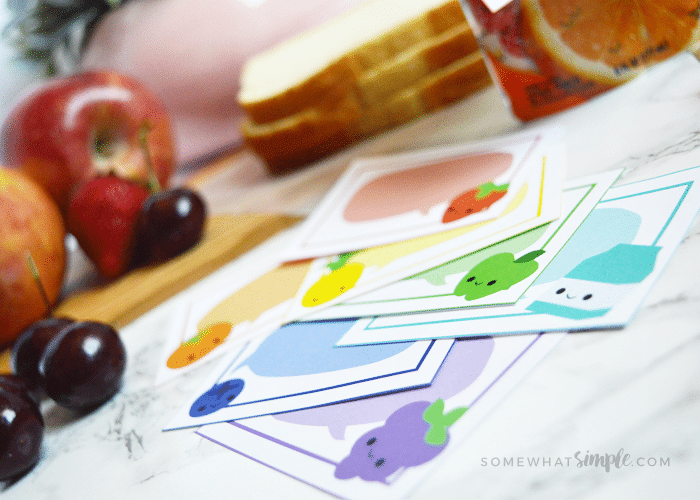 These 8 different fruit designs will print on a standard 8.5 x 11 inch sheet of paper. All you need to do is print and cut! I like to print a bunch at once and keep them in the back of a kitchen drawer for easy access.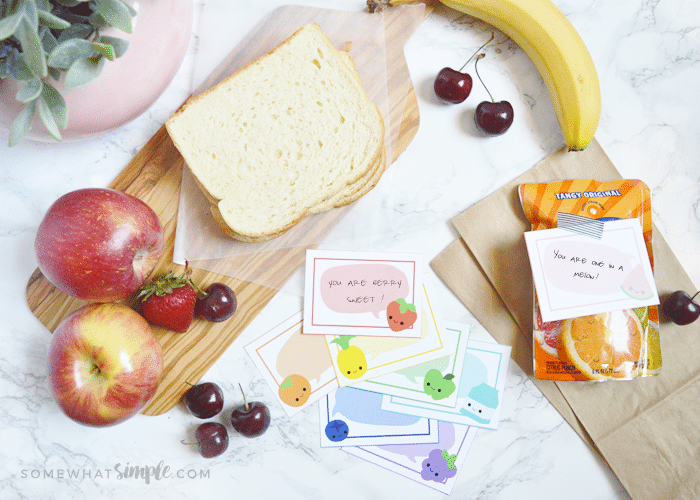 Click HERE to grab these Fruity Lunch Letters
Please remember these are yours to print as many times as you'd like, but they are for personal use only. They may not be altered or resold. No parts of these printable lunch notes may be used for commercial projects.
Our readers also enjoyed these posts:

One Smart Cookie Gift Tags  //  First + Last day of school Interviews  //  Homework Punchcards