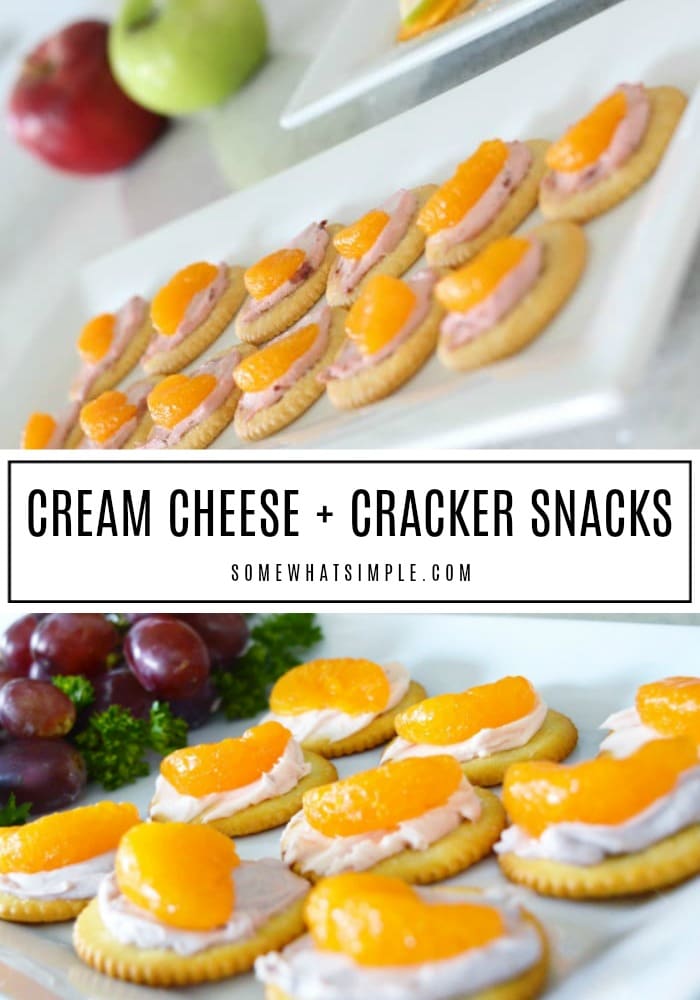 With the help of TIKI Brand products, we'll show you how to create an outdoor oasis in even the smallest of spaces – the perfect place to enjoy some of our favorite After School snacks!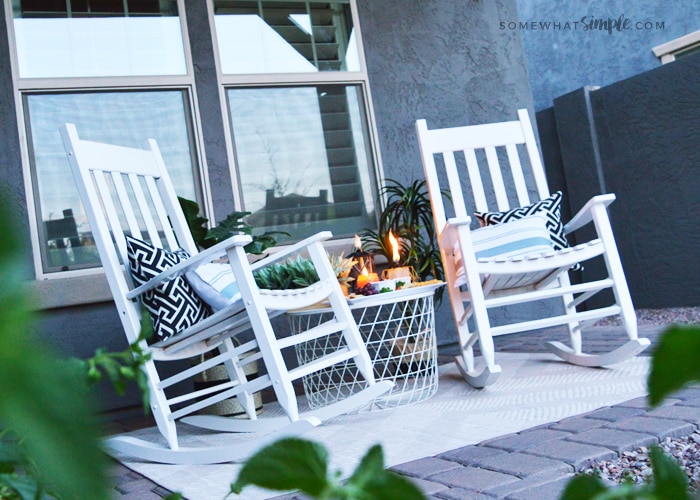 Creating a Small Outdoor Oasis
You don't need a whole arsenal of items to create a relaxing space to enjoy your favorite snack! Start with an outdoor rug to designate your space, then you can add a few chairs, a small table, and a few plants as fillers!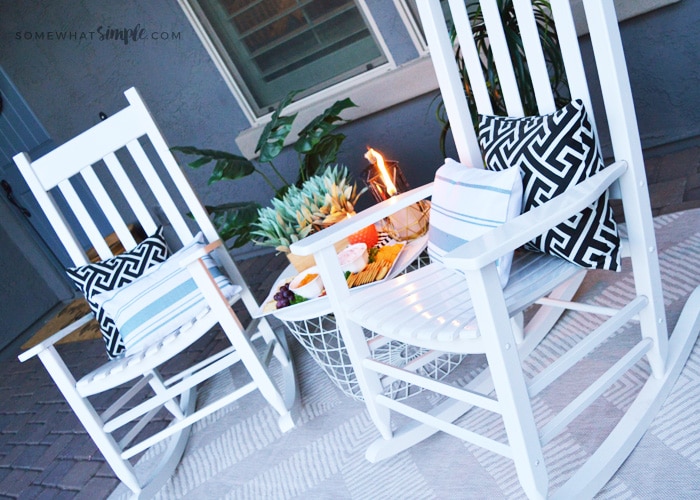 We also highly recommend using these gorgeous TIKI brand table torches and citronella candles to add ambiance to your space. Also, when filled with BiteFighter torch fuel, they offer proven mosquito repellency! Nothing ruins a relaxing evening than a pesky mosquito bite. The only thing that should be biting is you into these delicious cheese and cracker appetizers. 😉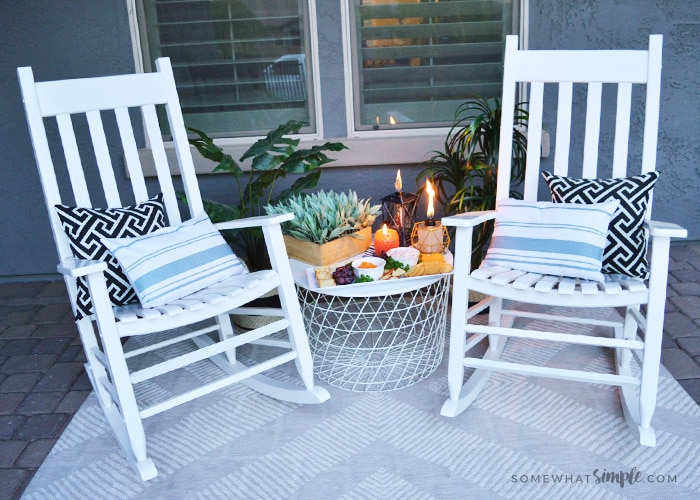 We think the perfect way to top off a relaxing moment is to add a delicious and healthy snack! Grab a few ingredients, and you're on your way to maximum oasis enjoyment.

Cream Cheese and Crackers After School Snack
One of my very favorite after-school snacks growing up were these delicious little crackers, covered in cream cheese, then topped with a canned mandarin orange. My mom even served these as appetizers – they are so easy and SO delicious!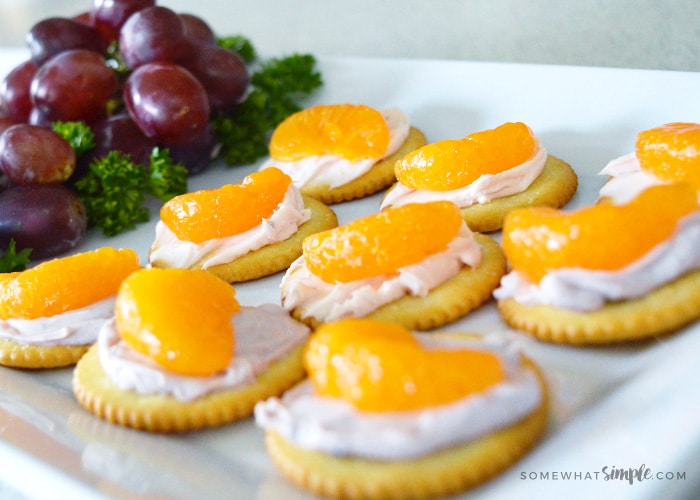 You can use any variety of crackers and any flavor of cream cheese – it all tastes amazing! Shown here are Ritz crackers topped with strawberry and blueberry cream cheese – I honestly haven't found a combination I don't like!
Here is the simple recipe –
Cream Cheese Cracker Snacks
Let us know if you make this recipe by leaving us a comment below, or by tagging us on social media!
Cream Cheese and Crackers
These cream cheese cracker snacks are creamy, crunchy, and delicious! They are simple to make and can be ready in under 5 minutes!
Ingredients
butter crackers

cream cheese

,

we used strawberry and blueberry

mandarin oranges
Instructions
Spread your cream cheese onto a cracker.

Top with a mandarin orange.
Nutrition
Other Notes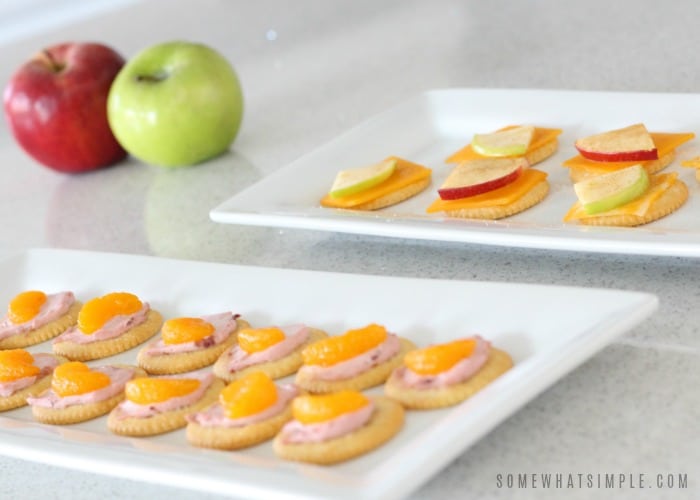 I mean, does it get any simpler than that?! And they're so delicious! And there's no guilt here – healthy apple and cheese snacks! Which one do you think will taste better sitting outside in your new mini-oasis! 😉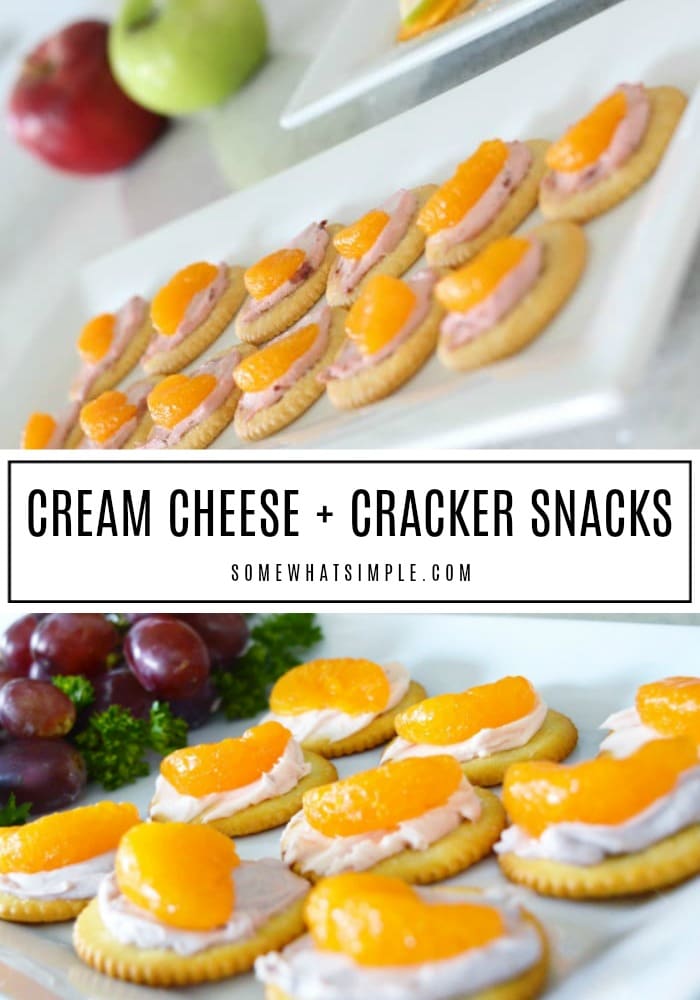 A huge thank-you to Tiki Brands who provided us with products that made this post possible! And as with all of our sponsored posts, all text and images are 100% our own.