Coming up with after school snacks can be tricky! Here's some ideas to help fill those tummies and those brains!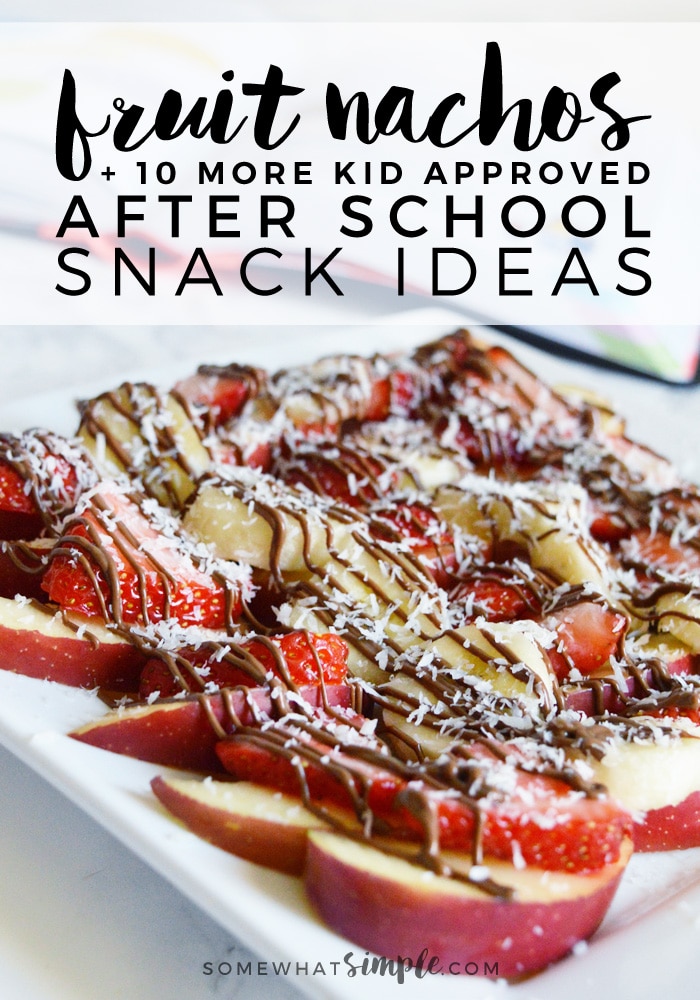 As a mom of 5 little kiddos, I am always looking for the best products to feed my family, both at mealtimes and for afternoon snacks. My kids come home from school starving– they need a snack and they need it fast! Snacks that are healthy, filling, simple and tasty can be hard to come by! However, one of our favorites are fruit nachos!

After School Snacks: Fruit Nachos
Ingredients:
Favorite fruits such as strawberries, bananas, apples, grapes, etc.
chocolate chips
shredded coconut (optional)
Directions:
Cut up fruit and arrange on plate.
Melt chocolate chips and drizzle over fruit.
Sprinkle with optional shredded coconut, and enjoy!
Now that you've got the stomach taken care of, what about the brain? 😉
We've loved teaming up with Big Fat Notebooks to bring you some excellent ways to feed those brains! Homework shouldn't be a challenge, and we've got some ways to help out! Check out our FREE Printable Homework Punch Card Bookmarks for a fun way to reward good homework habits!
My middle schooler has loved these books – which means I love them as well! I also love that they meet Common Core State Standards, Next Generation Science Standards, and state history standards, and are vetted by National and State Teacher of the Year Award–winning teachers. They make learning fun and are the perfect next step for every kid who grew up on Brain Quest.
Since Big Fat Notebooks has a great variety (one for each main subject taught in middle school: Math, Science, American History, English Language Arts, and World History), I thought it remarkably appropriate to add some more ideas for after school snacks! Here's 10 more of our favorites: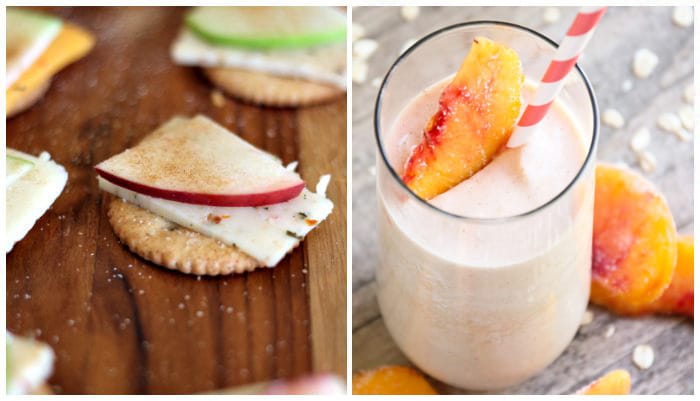 Apple Cheese Cracker: The flavors of these little snacks are delicious!
Peach Cobbler Smoothie: Proof that healthy CAN be delicious! (Better double the batch)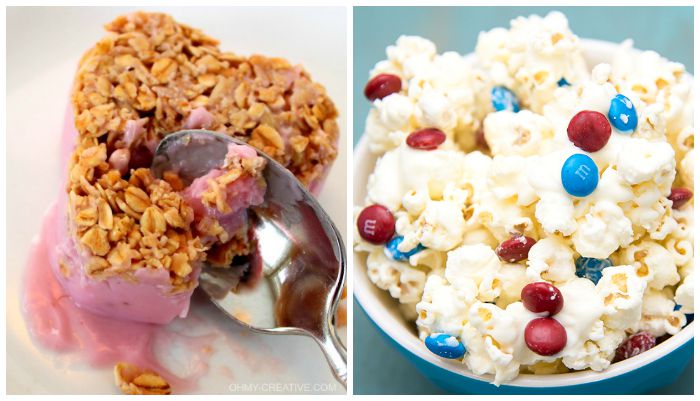 Granola Frozen Yogurt: These sweet snacks are not only filling, but very refreshing!
Candy Popcorn: Sweet and salty deliciousness!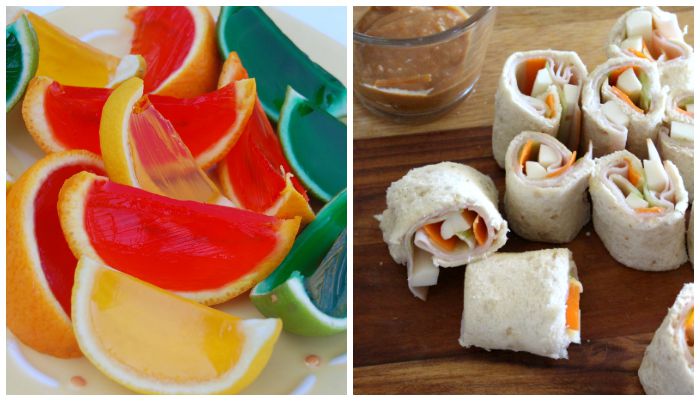 Jell-O Filled Citrus: A fun twist on the tasty fruit!
Sandwich Sushi: Eating veggies and cheese never felt so fun!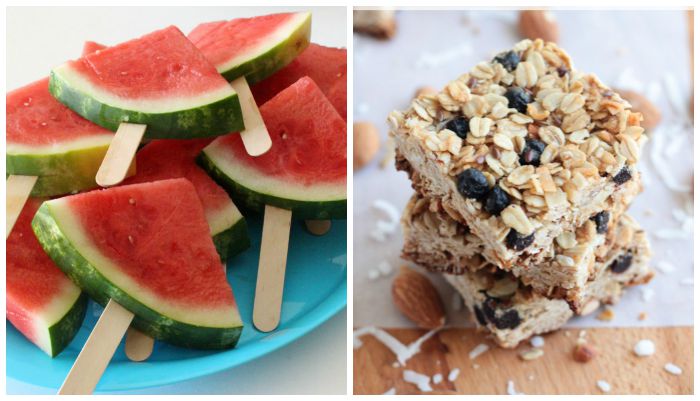 Watermelon on a Stick: Such a simple way to serve this fruit, but your kids will love it!
Blueberry Granola Bars: Simple, tasty and delicious!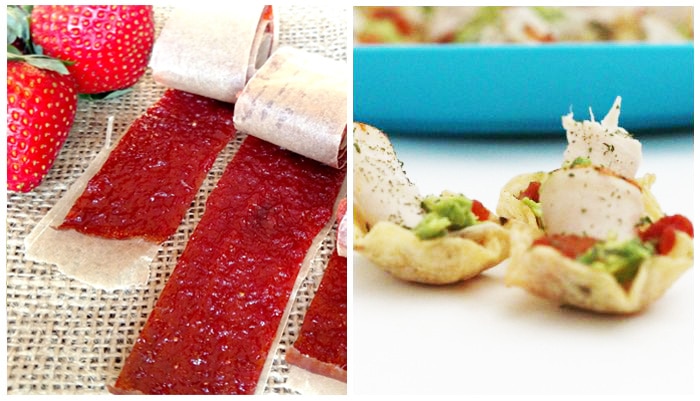 Strawberry Lemonade Fruit Leather: These never last at our house – the kids love them!
Kickin' Chicken Cups: We served these at a party as an appetizer and my kids kept asking me to make them again! One of their favorite snacks, for sure!
There you have it!
What are your favorite things to feed your kids for snack time?
This is a sponsored post written by me on behalf of Big Fat Notebooks. All opinions are 100% my own. Thank you for supporting our sponsors so we can continue to provide creative content to Somewhat Simple. 🙂