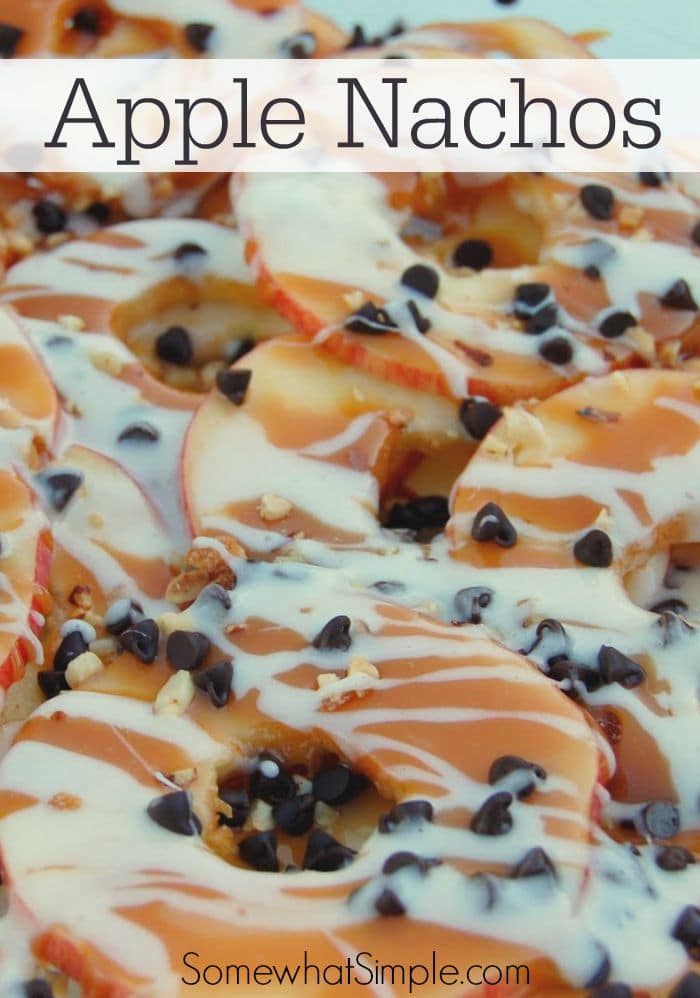 It is feeling a lot like fall around here, which means it is time to bust out the apple and pumpkin recipes! This recipe for Apple Nachos is something you should try right away! Seriously, your taste buds are going to love you! You can make enough to feed a small army, or keep it to yourself and maybe share with your kids. (My daughter and I, with a little bit of help from my husband were able to polish it off!)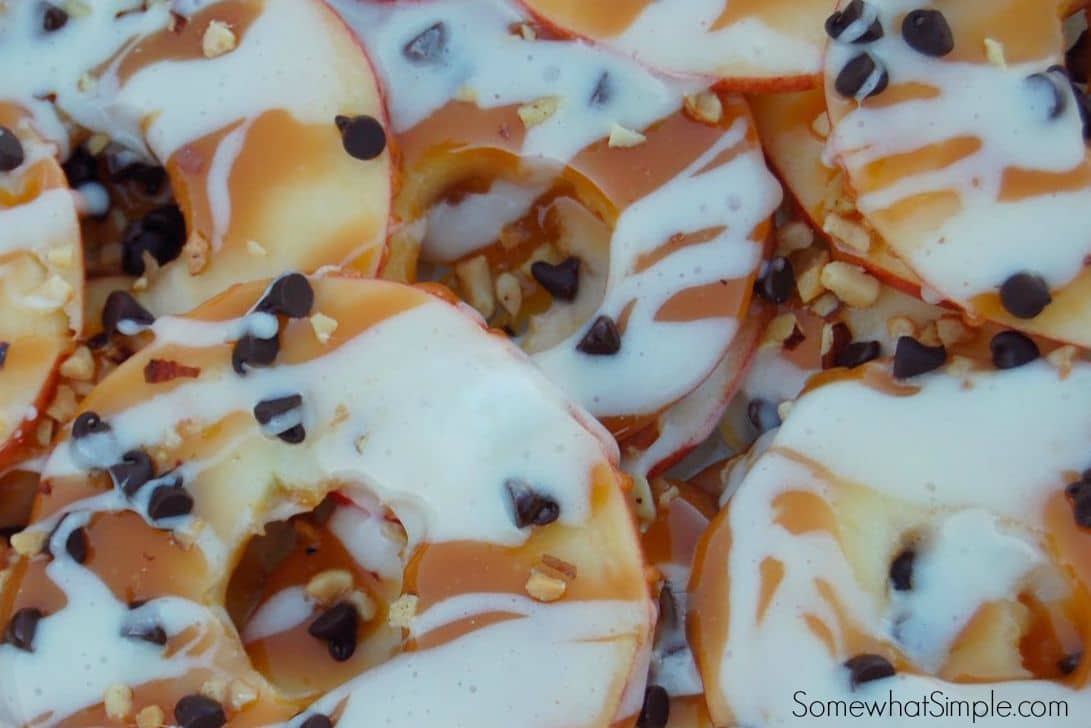 Apple Nachos
INGREDIENTS:
18 caramels

(AMAZON AFFILIATE LINK) 

1 1/2 tsp. water
15 large marshmallows
2 1/2 Tblsp. butter
3 medium apples, cored and cut into slices
2 Tblsp. chopped peanuts
2 Tblsp. mini chocolate chips
OPTIONAL INGREDIENTS:
2 Tblsp. Halloween sprinkles
DIRECTIONS:
Put the caramels in large microwave-safe bowl. Add the water. Microwave until caramel is melted, and stir until smooth.
Meanwhile, in a large saucepan, melt the marshmallows and butter.
Arrange apple slices on a large platter. Drizzle with caramel; top with marshmallow mixture. Sprinkle with peanuts, chocolate chips and sprinkles.
Serve immediately and enjoy!
These were just as gooey, sticky and DELICIOUS as they look!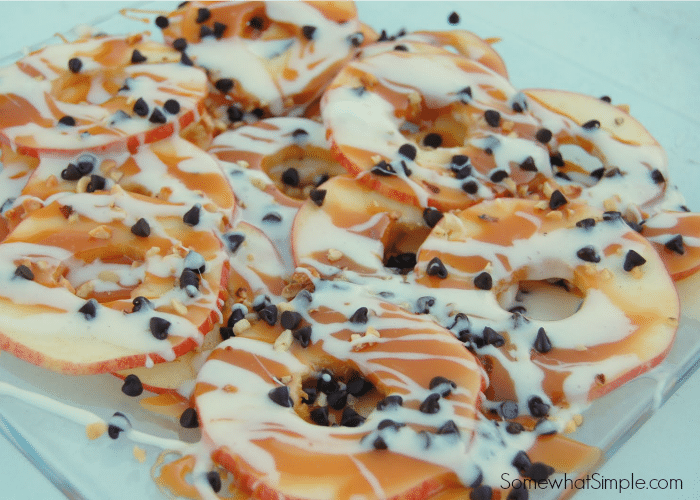 Do you have a favorite apple snack recipe? I'd love to hear about it! Leave me a comment below.
Happy Fall!
This post originally published on Crazy Domestic in September 2010