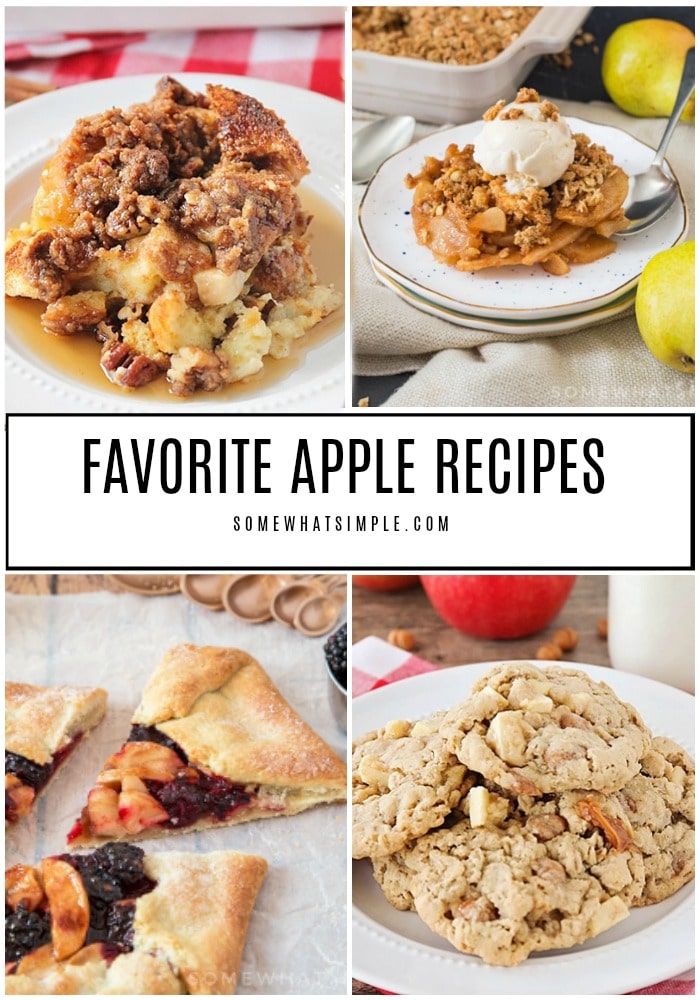 'Tis the season for apple recipes! Here is a list of 25 very favorite homemade apple recipes for you to enjoy this fall.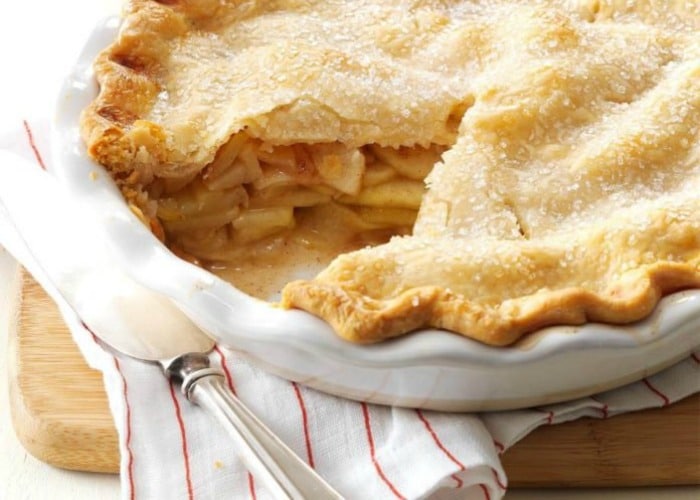 Homemade Apple Recipes
Happy September everyone! It is time to celebrate the beginning of the school year and the cooler fall weather, and today we are celebrating with APPLES! Whether you prefer apple cinnamon desserts or a cup of hot apple cider – its the season of apples and its time to enjoy them!
Good Baking Apples
Not every apple is created equal, so what are good apples for baking?
When baking apples, you want one that keeps its structure so the chunks of fruit don't turn into mush when you take them out of the oven. Granny Smith apples are our very favorite and usually what we use for baking, but honey crisp and pink ladies are also good choices too.
25 Favorite Apple Recipes
Today we are sharing 25 apple recipes that you are sure to love! Take a look and get ready to start baking and making!
Apple Crisp Recipes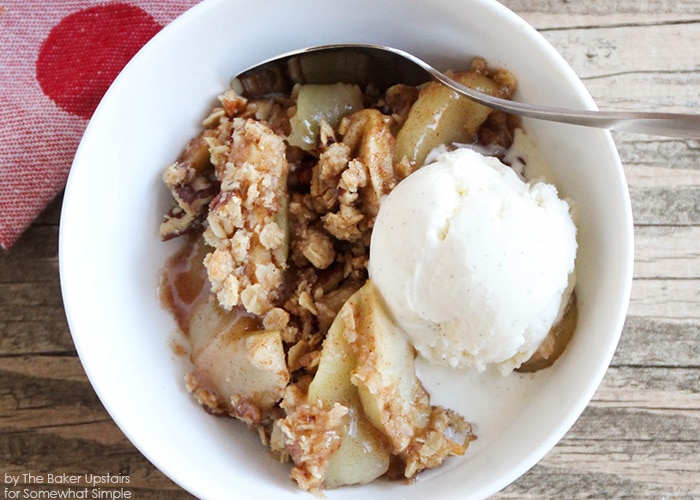 1. Loaded with crisp delicious apples, this apple crisp recipe is so easy to make and unbelievably delicious! I have tried several different apple crisp recipes and this one is definitely my favorite.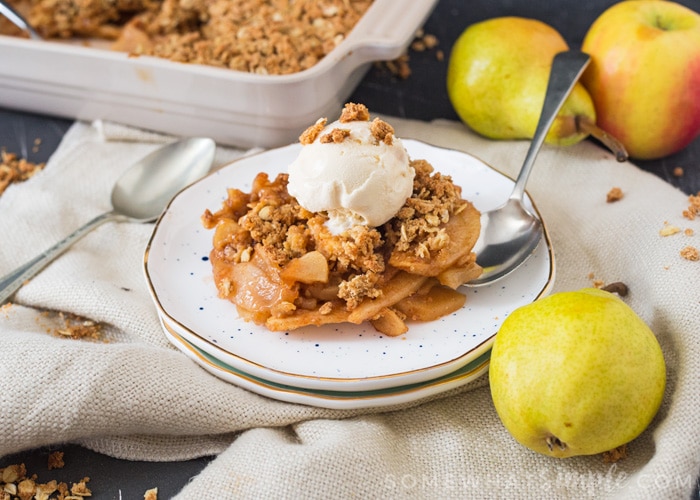 2. This Pear Apple Crumble is the perfect dessert for those cooler Fall nights!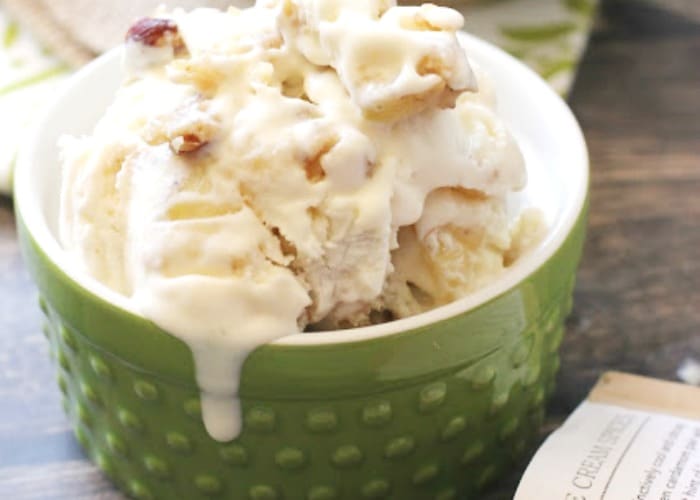 3. Apple Crisp Ice Cream is creamy, cool and now one of our most favorite desserts! From I Dig Pinterest.
Apple Breakfast Recipes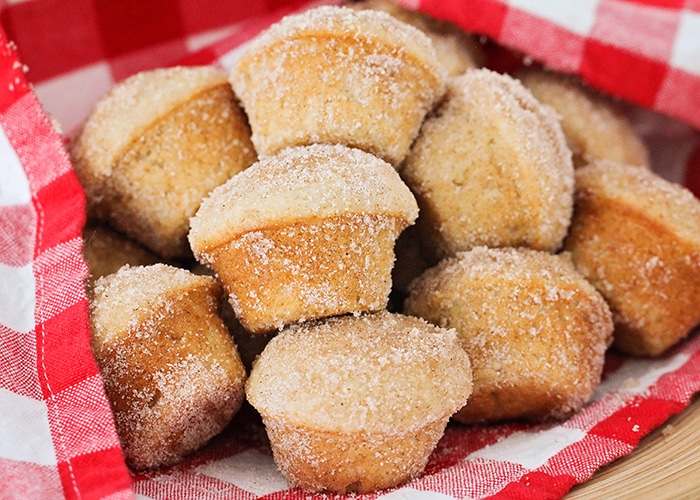 4. These apple cinnamon muffins are so sweet and tender, with the perfect apple flavor and a delicious cinnamon sugar topping!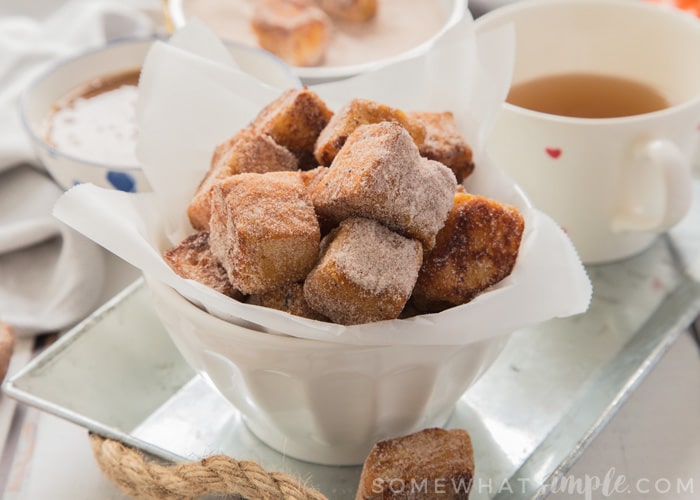 5. Crisp and sweet Apple Spice French Toast Bites dunked in apple pie sauce! is the perfect Fall treat!
6. This delicious apple cinnamon french toast bake is the perfect special occasion breakfast. Full of juicy apples and topped with a sweet cinnamon streusel!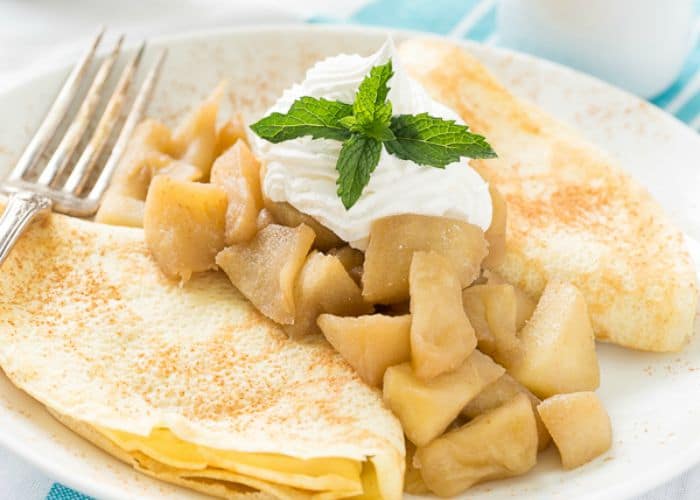 7. Apple Crepes with Caramel Sauce, from Cooking on the Front Burners.
Apple Dinner Recipes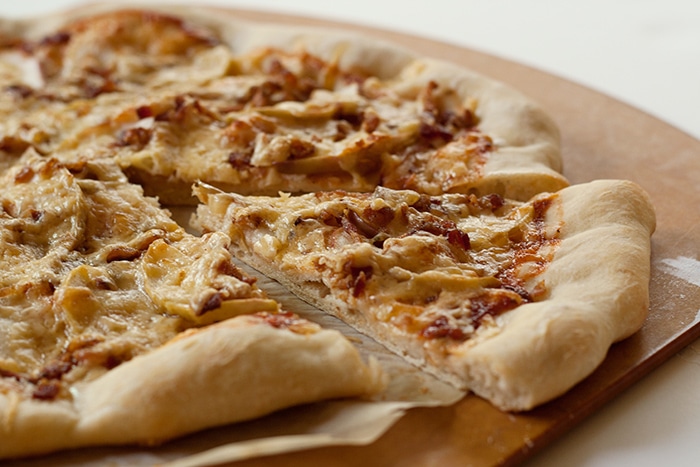 8. Apple and cheddar is a favorite flavor combo, so it made sense, naturally, to make and Apple Cheddar Pizza. (Annnnnd there's bacon on it too, so there's that.)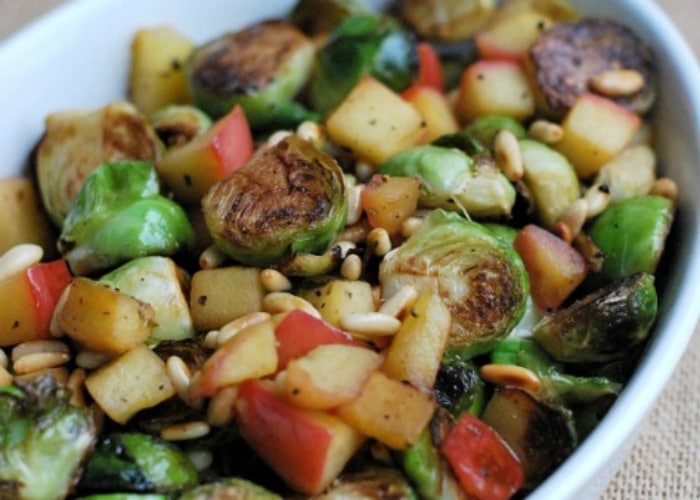 9. This Sautéed Brussel Sprouts recipe blends a savory vegetable, with the sweet tanginess of an apple, plus it has an added crunch from the toasted pine nuts.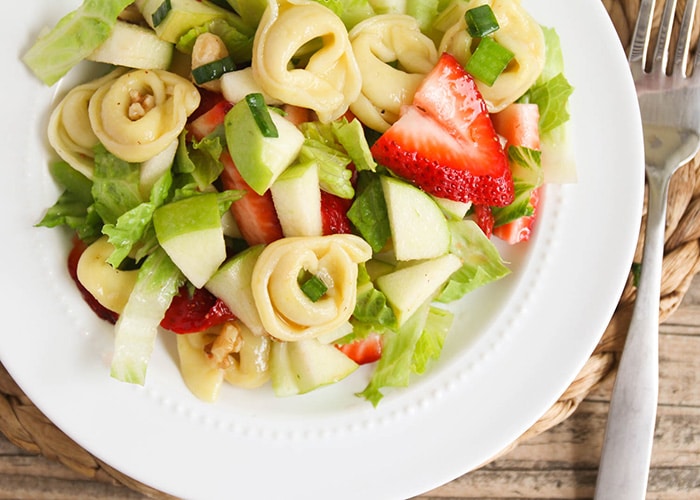 10. Tortellini apple salad is filling and fresh and very delicious!
Easy Apple Desserts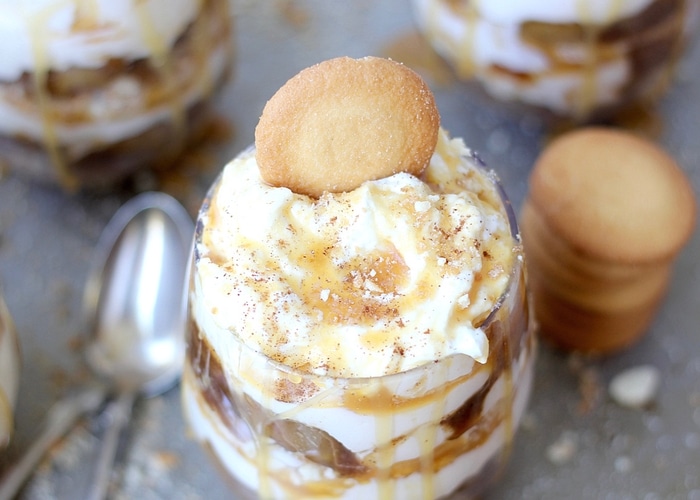 11. No-Bake Caramel Apple Cheesecake Trifle has rich and delicious layers and is the perfect decadent dessert!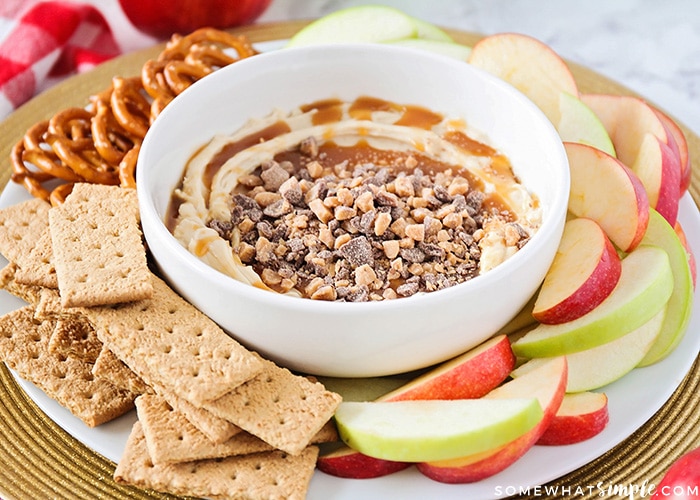 12. This sweet and delicious caramel apple dip has only 4 ingredients, and is so yummy with fresh apple slices! It's the perfect easy fall dessert!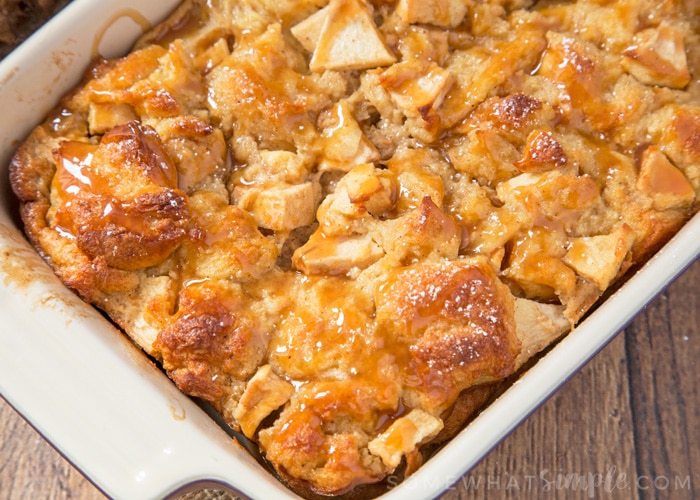 13. Caramel Apple Bread Pudding is filled with chunks of apples and sweet caramel sauce. It's the perfect dessert to make this Fall!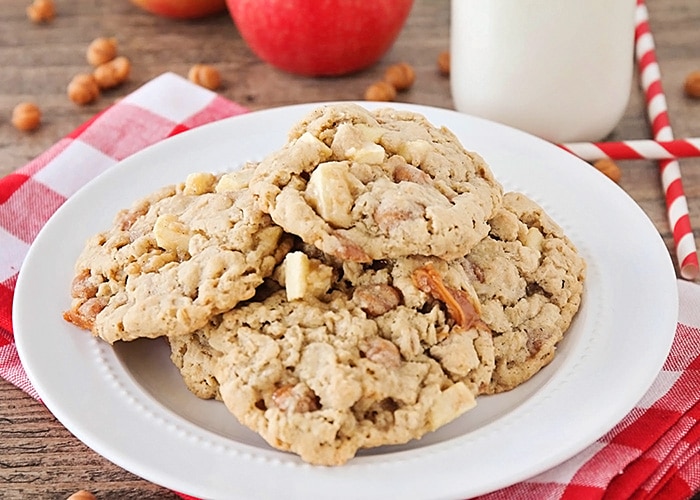 14. These caramel apple oatmeal cookies are so delicious, and packed with chunks of fresh apple and gooey caramel!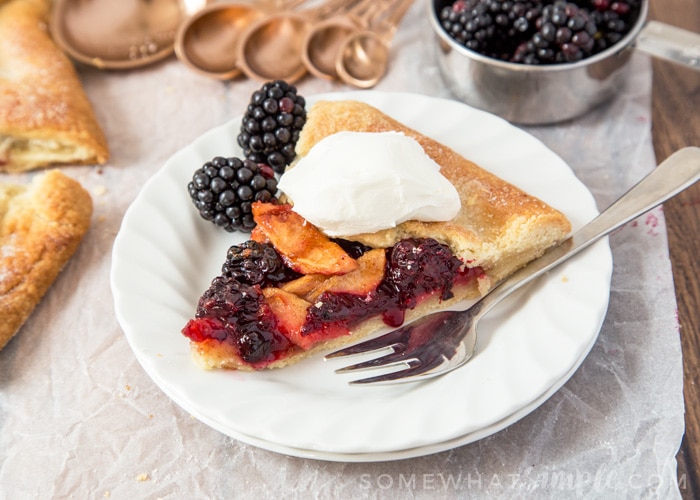 15. Juicy blackberries and tender apples are encased in a rich, buttery pastry to create this truly amazing Blackberry and Apple Galette. So good you won't want to share!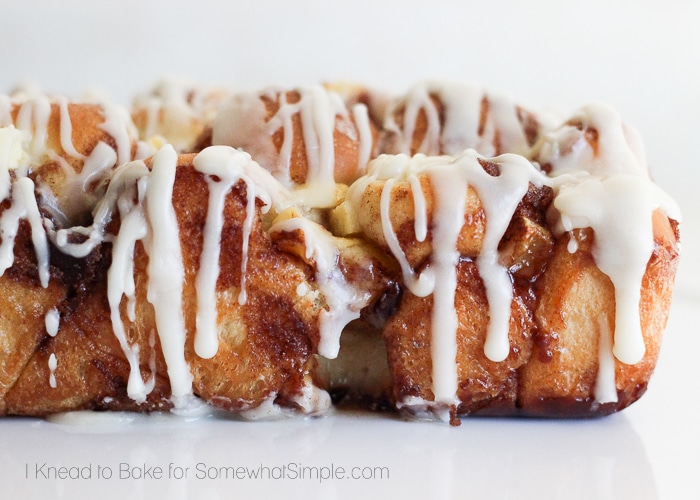 16. Easy Apple Cinnamon Bread is a soft loaf of sticky cinnamon bread spotted with sweet apples.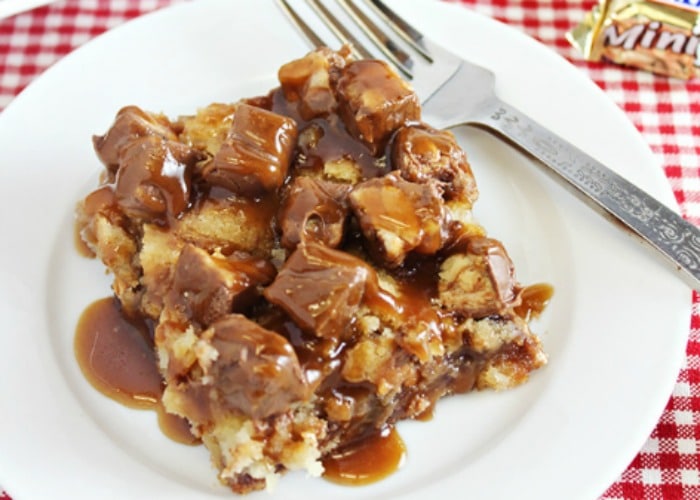 17. This Snickers Caramel Apple Bars recipe is an easy fall dessert for those of you who love Snickers candy bars! From Home Cooking Memories.
Apple Snacks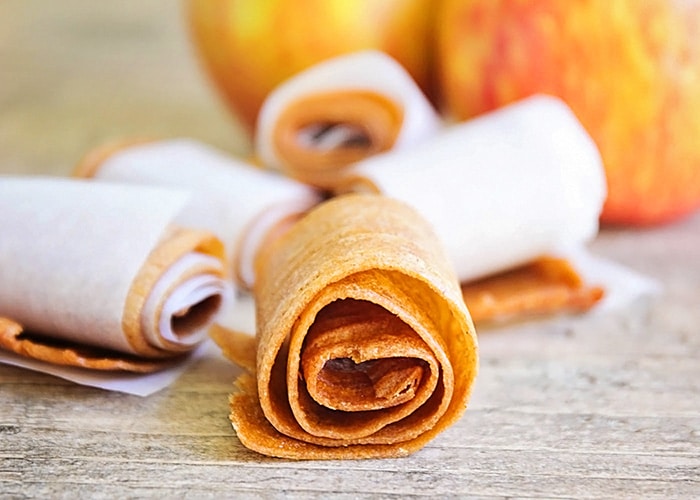 18. Apple cinnamon fruit leather is the perfect after school snack!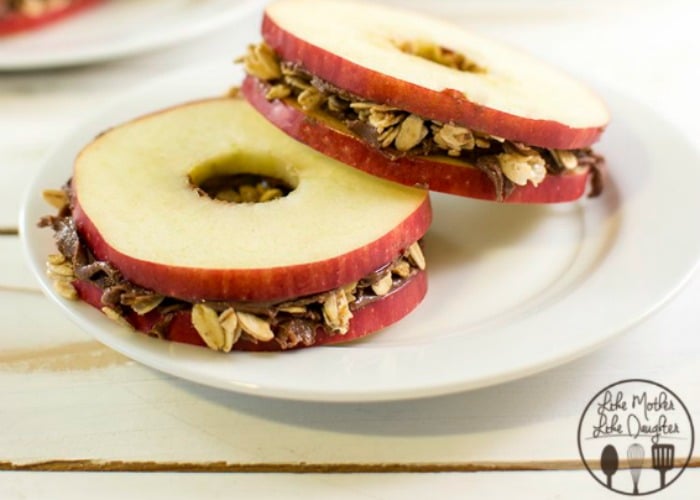 19. Apple Snack Sandwiches are a perfect snack everyone will love! From Like Mother Like Daughter.
Apple Drinks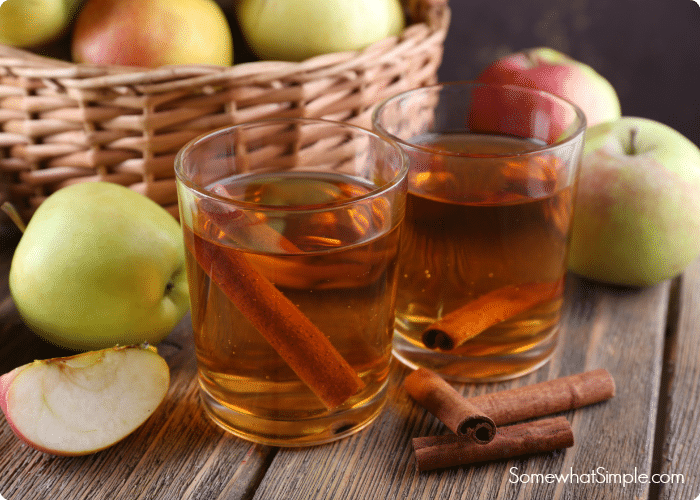 20. This cinnamon apple cider recipe is a delicious twist on your everyday cider – it's sweet and fragrant!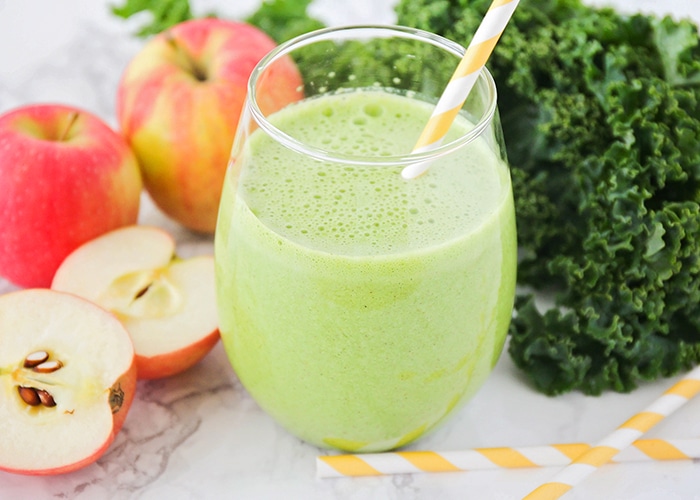 21. Why not get a bite of Apple Pie AND an extra helping of greens in at the same time!? This Apple Pie Green Smoothie gives you just that!
Apple Pie Recipes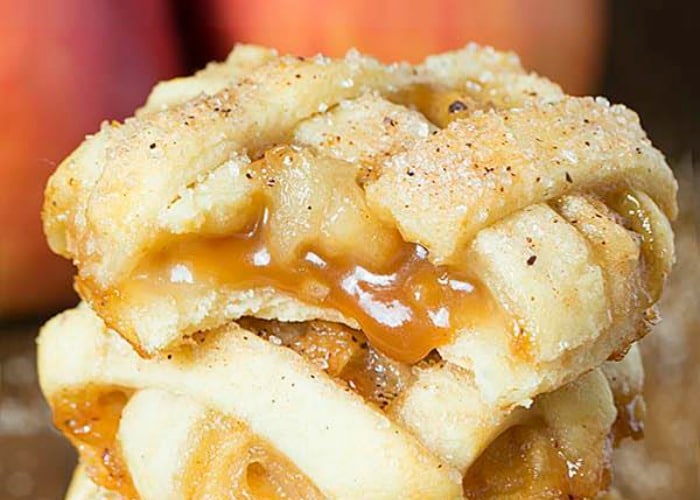 22. Apple Pie Cookies – sticky and chewy, bite sized caramel apple pies. From OMG Chocolate Desserts.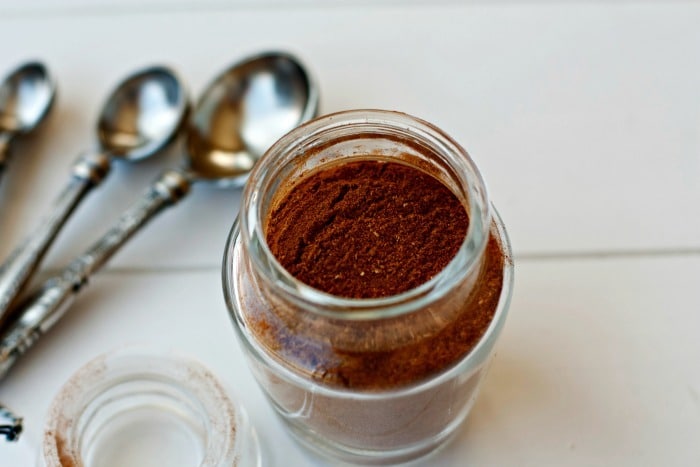 23. Make your own Apple Pie Spice and then read our favorite 10 ways to use it!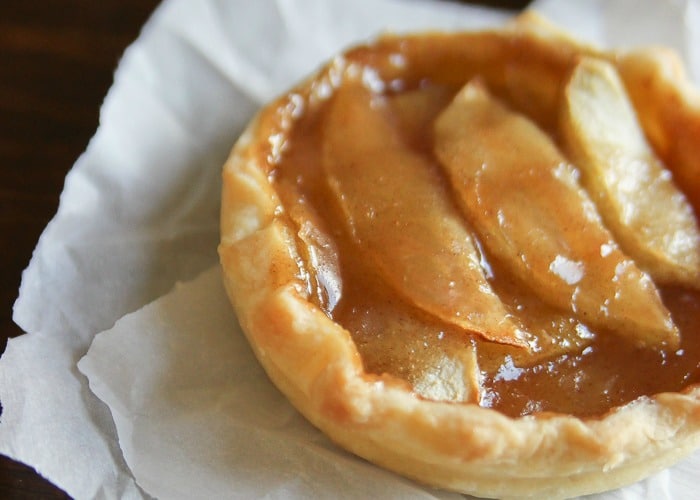 24. These mini apple pies are the perfect ratio of buttery crust and caramel apple filling! The perfect addition to your next holiday party!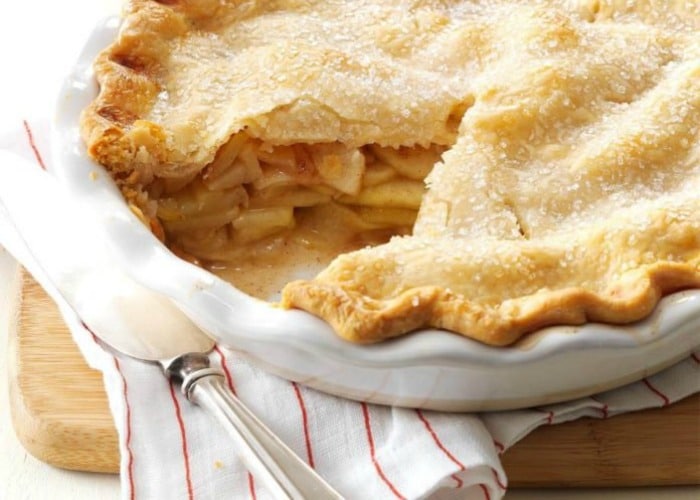 25. Homemade Apple Pie, from Taste of Home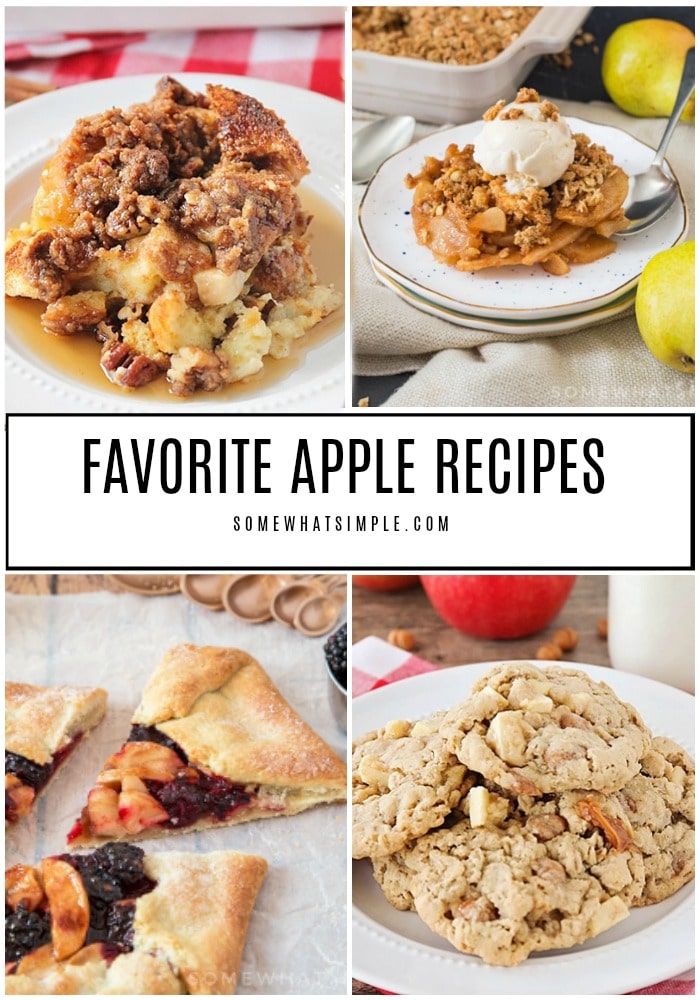 I think apple recipes are some of my very favorite things to make!
Do you have a favorite apple recipe?
Leave me a comment below — I'd love to hear your thoughts!