This delicious apple cinnamon french toast bake is the perfect special occasion breakfast. Full of juicy apples and topped with a sweet cinnamon streusel!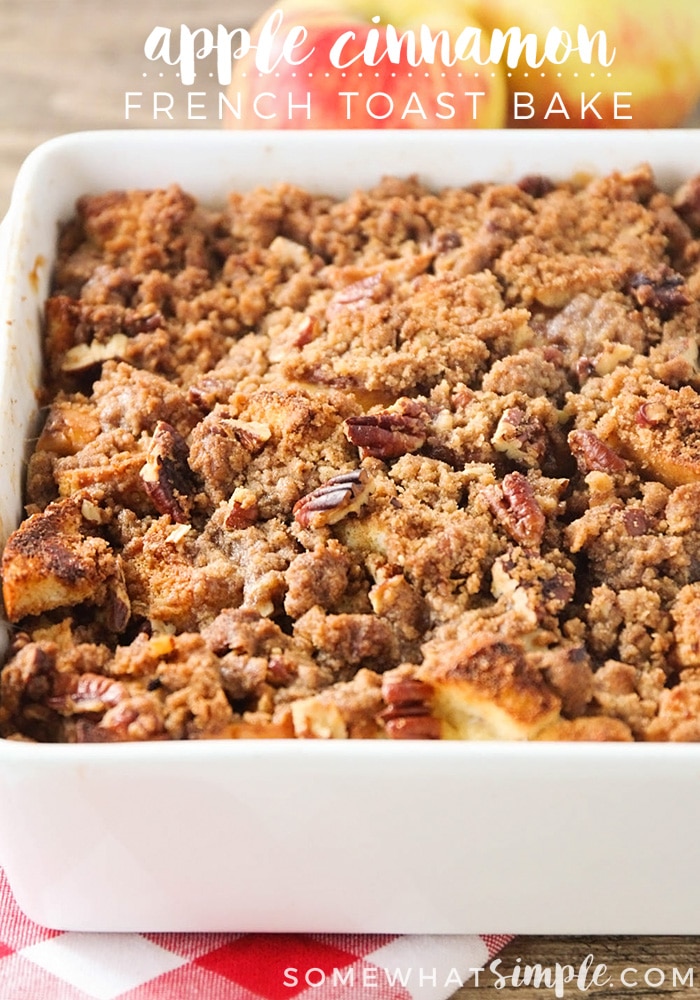 Oh man, I am so ready for fall! It has been a long summer for our family, what with moving across the country and trying to get settled in a new city. I am ready for crisp autumn days, changing leaves, cozy sweaters, and fall food. This apple cinnamon french toast bake is the perfect breakfast for a crisp fall morning! It's loaded with juicy apples, and topped with a to-die-for cinnamon pecan streusel. I absolutely love a good french toast bake, but this one is especially delicious with all its fall flavors.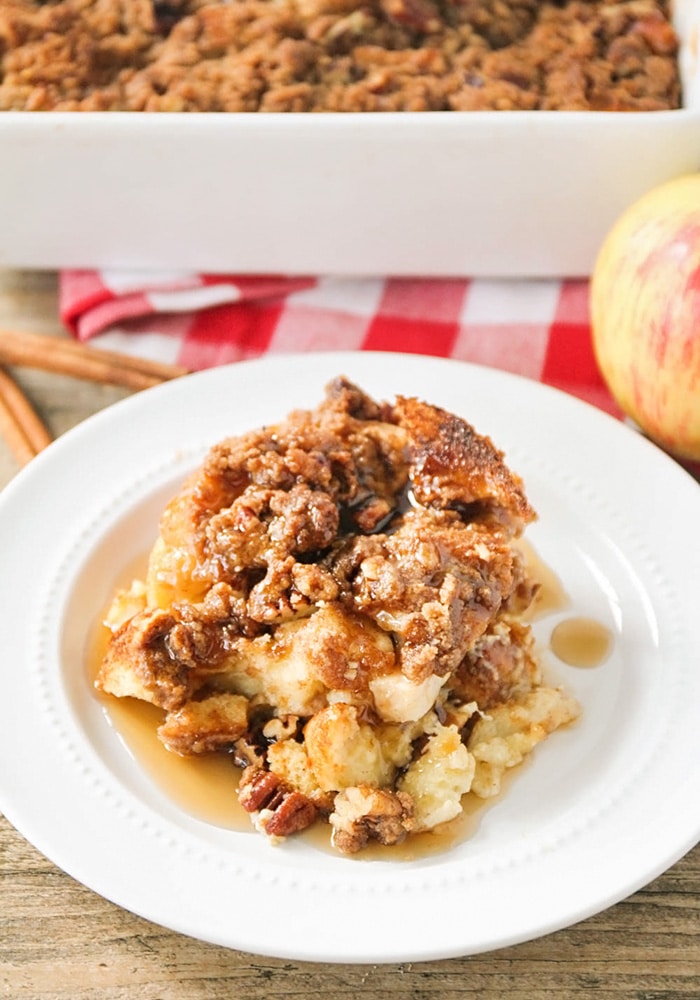 Although it does need a little time to refrigerate, it's simple and easy to put together, and takes only a few minutes of active time. I like to prep it the night before, and just pop it in the oven in the morning for a lazy (but delicious!) breakfast. We love to eat it drizzled with maple syrup, but you can definitely leave out the syrup if you don't like things quite as sweet. It's definitely not the most calorie-friendly breakfast I've ever made, but it is for sure one of the most delicious!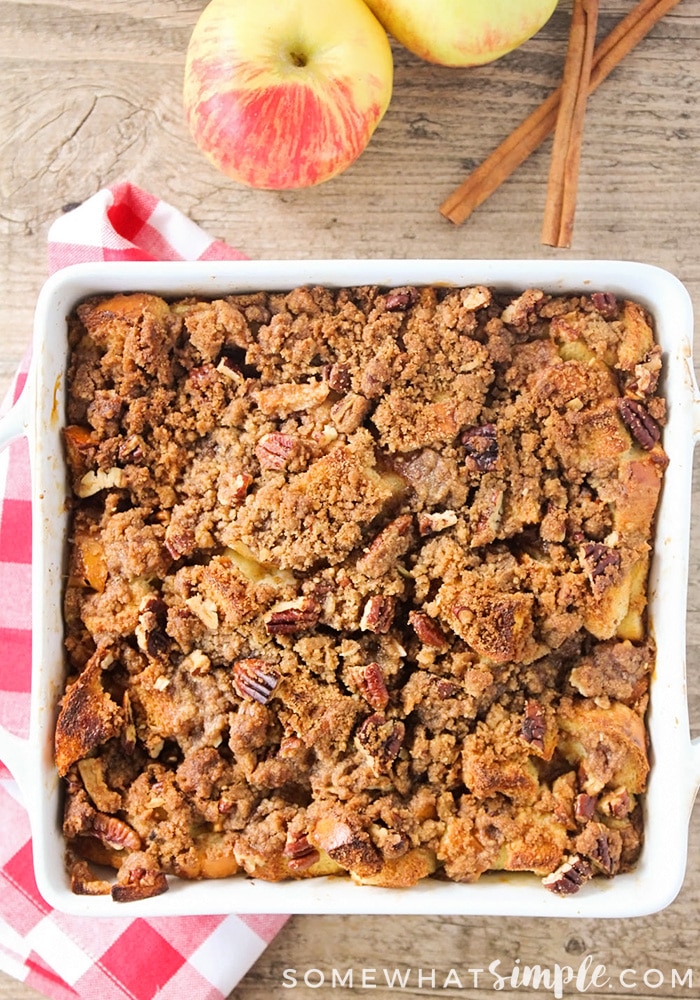 Apple Cinnamon French Toast Bake
INGREDIENTS:
2/3 loaf of french bread, cut into cubes (about 4 cups)
1 large apple, peeled and diced
5 eggs
1 1/4 cups milk
1/4 cup half and half
1/2 cup sugar
1 teaspoon vanilla
1/2 teaspoon salt
1/3 cup flour
1/3 cup brown sugar
5 tablespoons butter, cut into small pieces
1 teaspoon cinnamon
2 tablespoons pecans, chopped
DIRECTIONS:
Place the bread cubes and apple pieces in a 8 x 8 baking dish. In a medium bowl, whisk together the eggs, milk, half and half, sugar, vanilla, and salt. Pour the egg mixture over the bread cubes and toss to coat. Cover and refrigerate at least 4 hours, or overnight.
When you are ready to bake, preheat the oven to 350. In a small bowl, whisk together the flour, brown sugar, and cinnamon. Cut in the butter using a pastry blender or two knives. Stir in the pecan pieces, and sprinkle the streusel mixture over the french toast.
Bake 45-55 minutes, or until the french toast is golden brown on top and only jiggles slightly when shaken. Remove and let cool 5-10 minutes before serving. Top with maple syrup, if desired.