This easy pumpkin pancake recipe is so light and fluffy, with the perfect pumpkin spice flavor. A delicious fall breakfast everyone will love!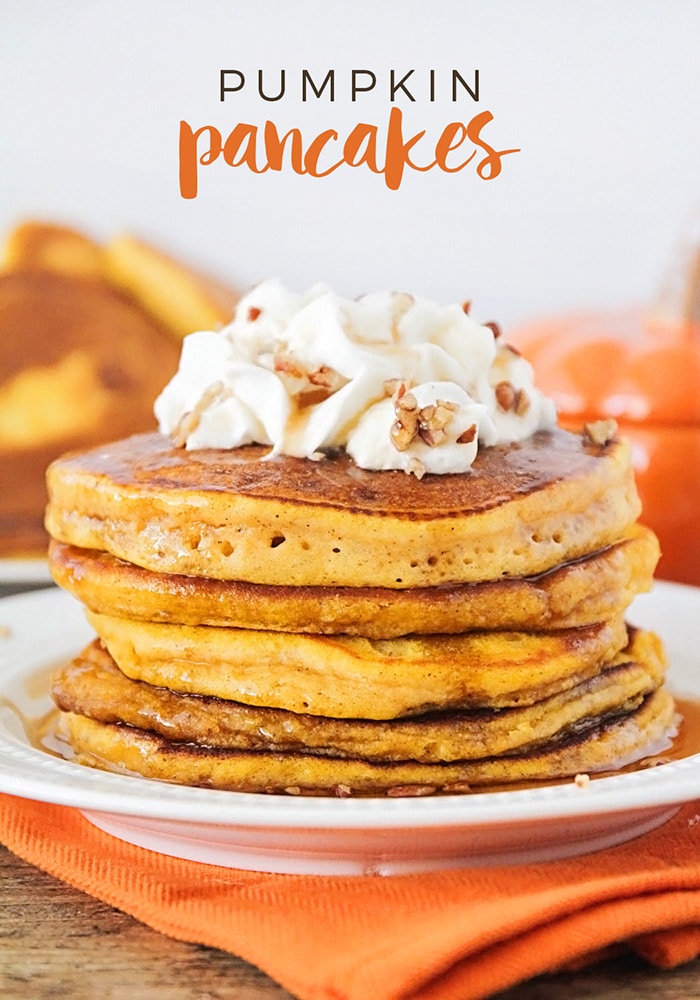 Yay! It's finally the time of year when we can eat all things pumpkin! This pumpkin pancake recipe is fantastic, easy to make, and super delicious. They have just the right amount of pumpkin spice flavor, and taste like all the deliciousness of fall. They're light and fluffy, and just slightly crisp at the edges, exactly how pancakes should be!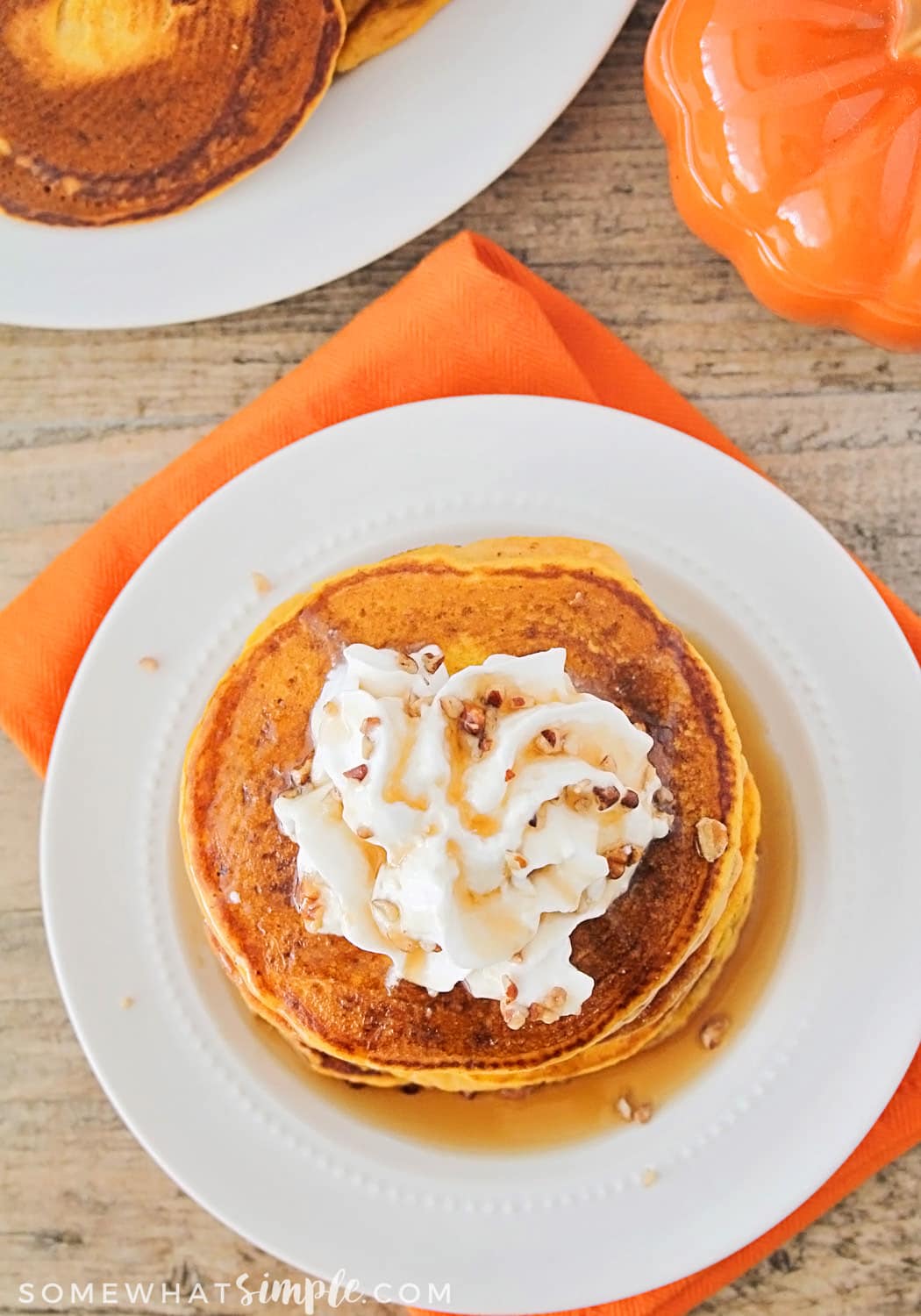 I started with my favorite pancake recipe, and gave it a few little tweaks to make it perfect for fall. We topped ours with whipped cream, chopped pecans, and maple syrup, and they were absolutely amazing! My nine year old cleaned her plate, then leaned back with a sigh and said, "Best. Breakfast. Ever." I totally agree! This pumpkin pancake recipe is so good, we may just be making them all year long. 🙂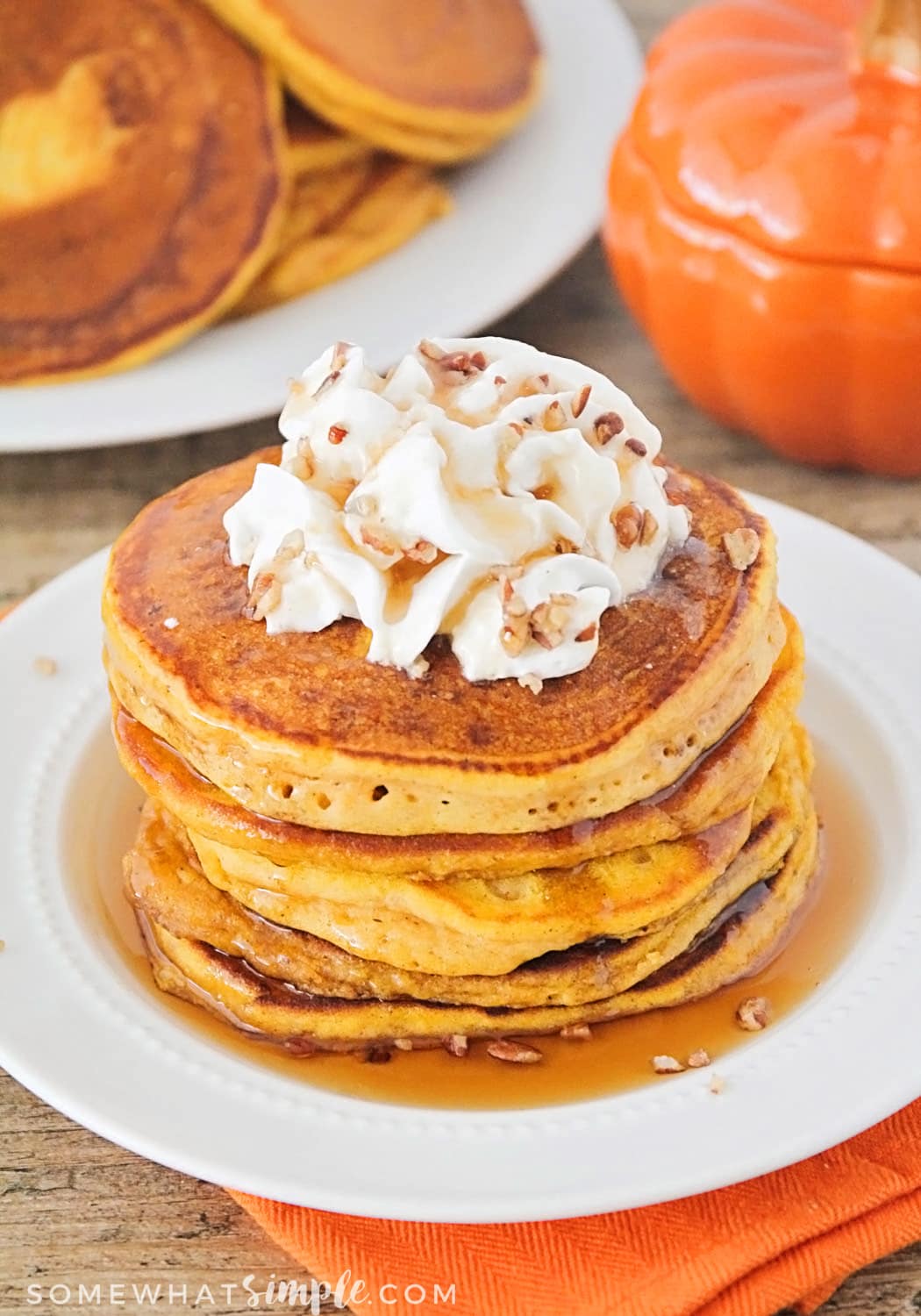 Pumpkin Pancake Recipe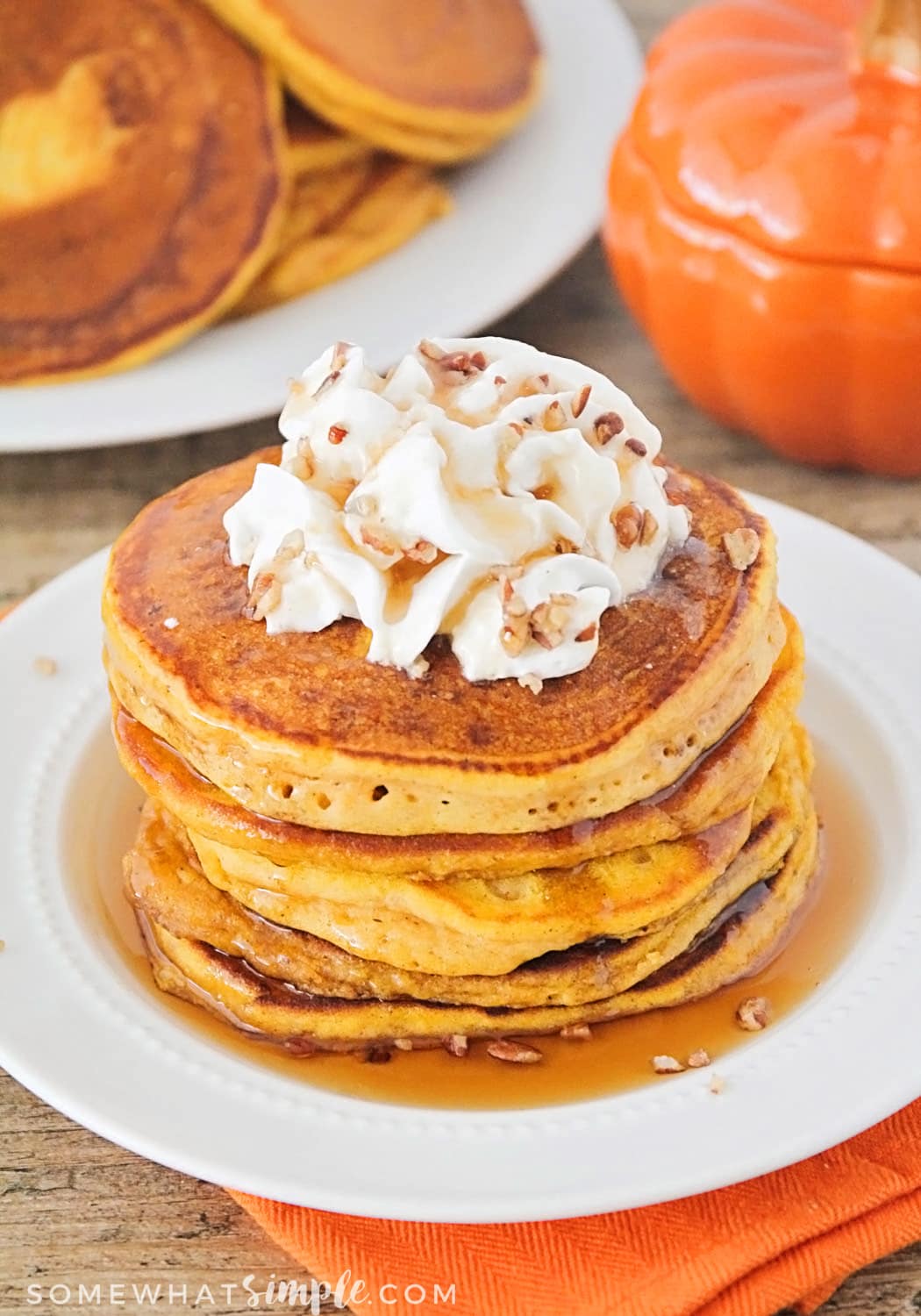 Pumpkin Pancakes
Ingredients
2

cups

flour

1/3

cup

sugar

5

teaspoons

baking powder

1

teaspoon

salt

1

teaspoon

cinnamon

1/4

teaspoon

cloves

1/4

teaspoon

nutmeg

1 1/2

cups

milk

2

eggs

1/2

cup

oil

1

teaspoon

vanilla

1

cup

pumpkin puree

whipped cream

pecans, and maple syrup, for topping
Instructions
In a large bowl, whisk together the flour, sugar, baking powder, salt, cinnamon, cloves, and nutmeg. In a medium bowl or measuring cup, whisk together the milk, eggs, oil, vanilla, and pumpkin.

Pour the wet ingredients into the dry ingredients, and stir until the batter comes together (a few lumps are okay). Let the batter rest 5-10 minutes.

Heat a large skillet or griddle over medium heat. Pour the batter by 1/4 cup scoops onto the skillet and cook 3-4 minutes, or until large bubbles appear. Flip and cook 2-3 minutes on the other side. When ready to serve, top with whipped cream, pecans, and maple syrup.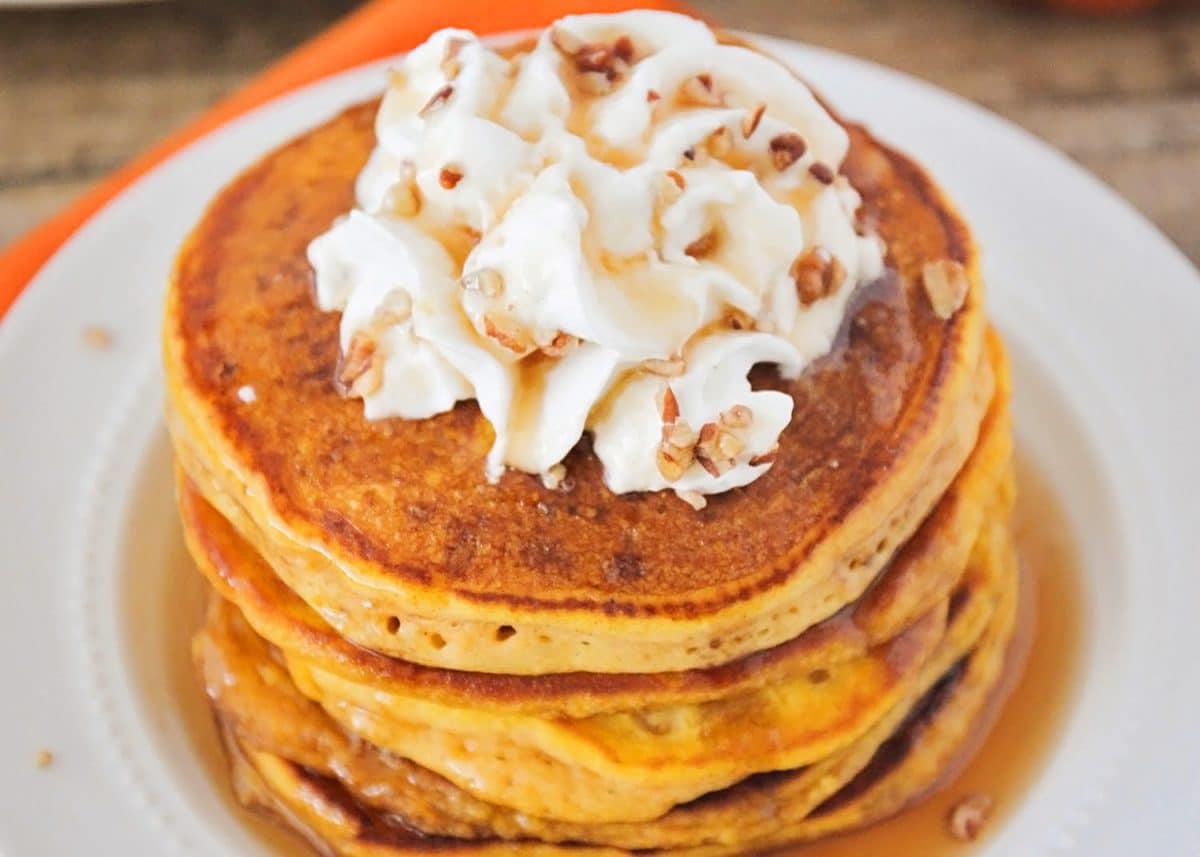 What are other delicious homemade pancake recipes?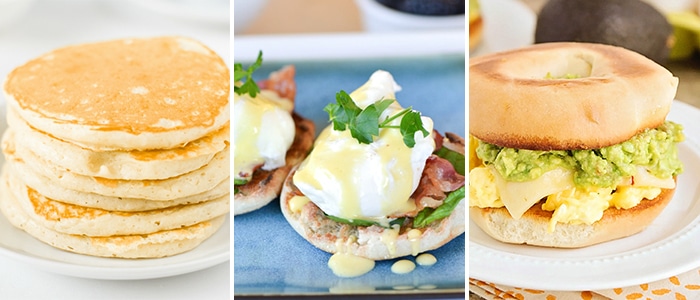 Hack Your Routine!
FREE E-COURSE
5 Time-Saving Tips for Crazy Busy Moms