Skip the cold cereal and start your Halloween breakfast off right with these darling Ghost Pancakes!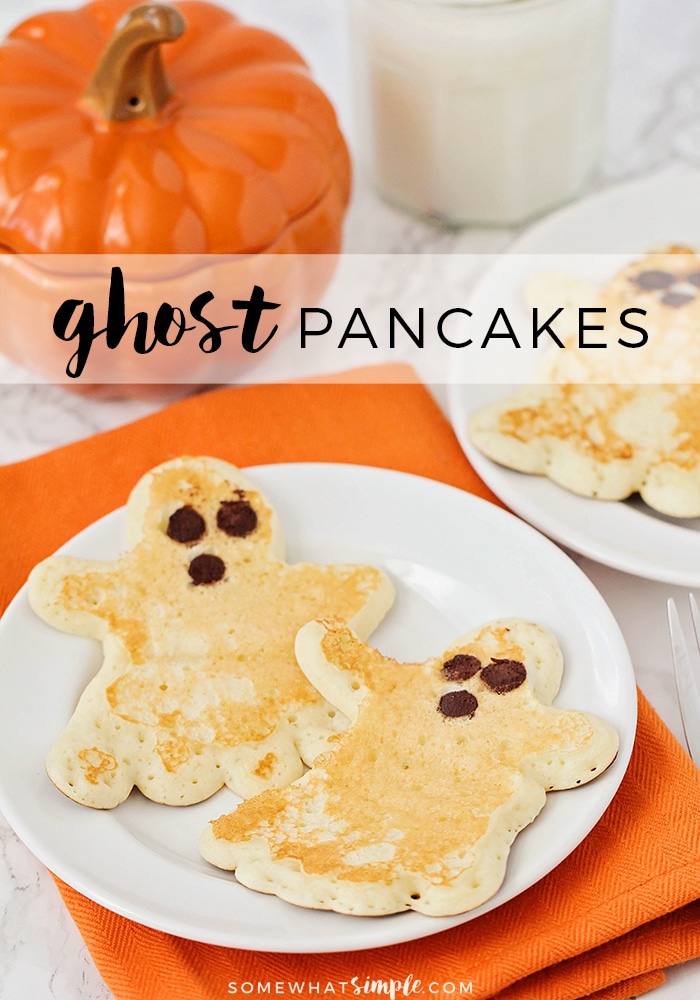 Since Halloween is on a school day this year, our morning will probably involve some rushing around to be out the door and on time for the bus. But that doesn't mean we have to sacrifice our Halloween festivities with a quick, boring breakfast! These Ghost Pancakes are the first thing my kids look forward to for breakfast every October 31st!
Using this homemade pancakes recipe with the addition of a few chocolate chips, these ghost pancakes are not only fun to look at, they are super tasty! Here is how to make them-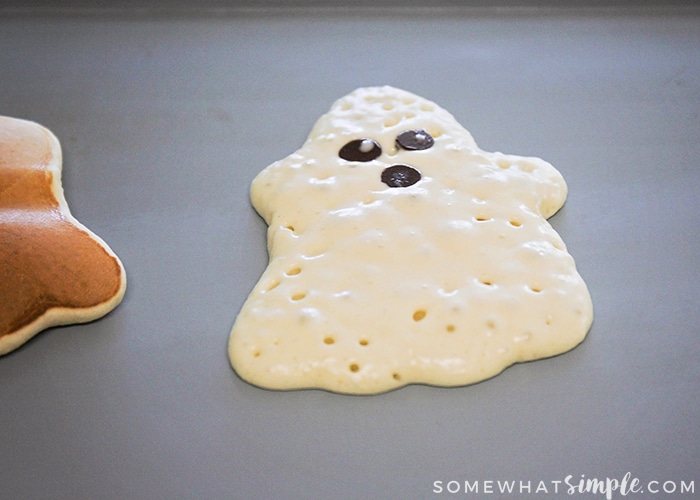 Halloween Ghost Pancakes
*Makes about 20 ghost pancakes
PANCAKE INGREDIENTS:
2 2/3 cups sifted flour
6 tsp baking powder
1 cup of sugar
1 tsp. salt
4 eggs, beaten
2 cups of milk
4 tbs. cooking oil
1 cup (approx.) chocolate chips
GHOST PANCAKE DIRECTIONS:
In a large bowl, whisk all dry ingredients together, except the chocolate chips.
In a separate smaller bowl, mix together to eggs, milk and oil.
Add the wet ingredients to the dry ingredients and stir just until moistened. *Don't over mix. The batter will be lumpy.
Pour pancake batter on your griddle to form random ghost-like shapes. Put 3 chocolate chips on each ghost to make eyes and a mouth.
When the batter starts to bubble and the underside is turning golden, flip the ghosts to cook the other side.
Continue cooking on your griddle or stove top until golden brown on both sides.
Serve and enjoy!
More Delicious Pancake Recipes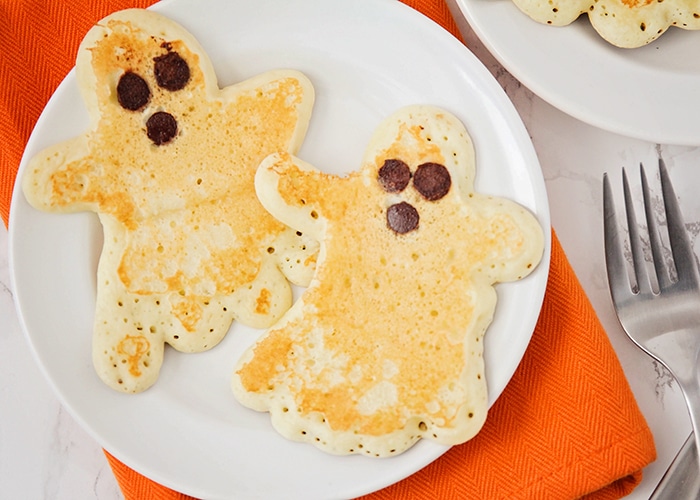 This recipe originally published on Somewhat Simple in October 2009.