You've been doing it wrong all these years! Here is the best way to cook bacon: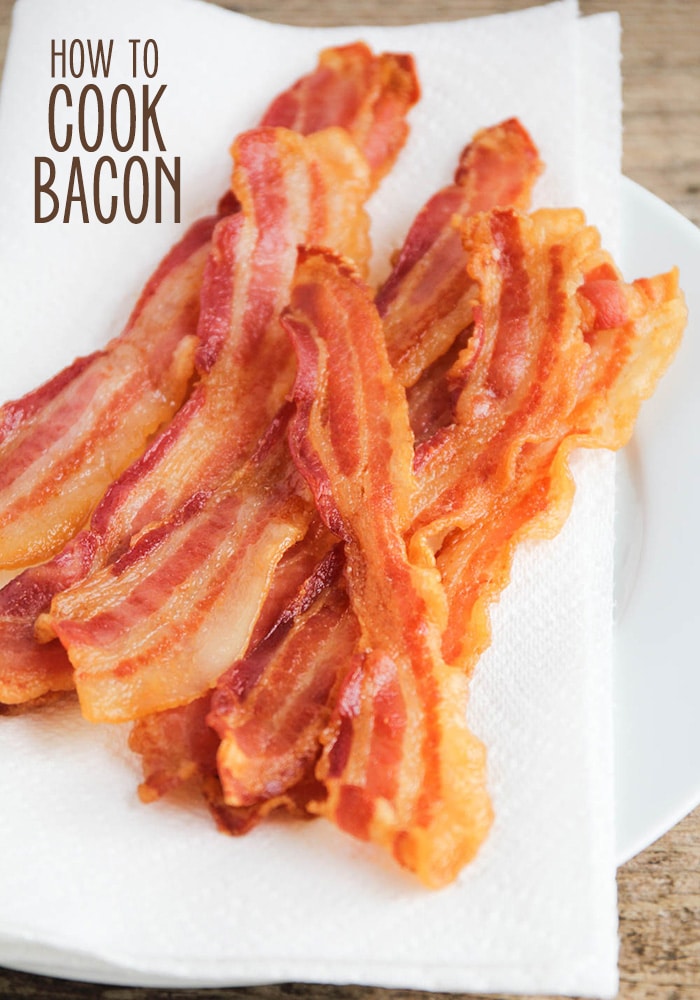 I used to cook bacon in a frying pan on the stove top, but it always curled up and got too crispy. And even though I love a nice crispy piece of bacon, I don't like it tasting like charcoal. Plus, I can't ever figure out how to cook more than 3 pieces of bacon at a time without them cooking unevenly or needing to stir them constantly. But I've recently started to BAKE my bacon and I have to say, this is the best way to cook bacon ever! Have you tried it?
PROS TO BAKING BACON
Set it and forget it! Cook all your bacon at one time while you prep the rest of your meal.
The pieces lay flat and don't shrink as much as they do in a hot pan.
The bacon soaks up less fat since it is elevated by the cooling rack away from the grease
AND THE BEST PART IS…
My house doesn't smell like burnt grease for 4 days when I bake them in the oven! SWEET!!!
Here is how I will do it from now until forever:
The Best Way To Cook Bacon
YOU WILL NEED:
1 cookie sheet
foil
1 baking rack / cookie cooling rack , optional
bacon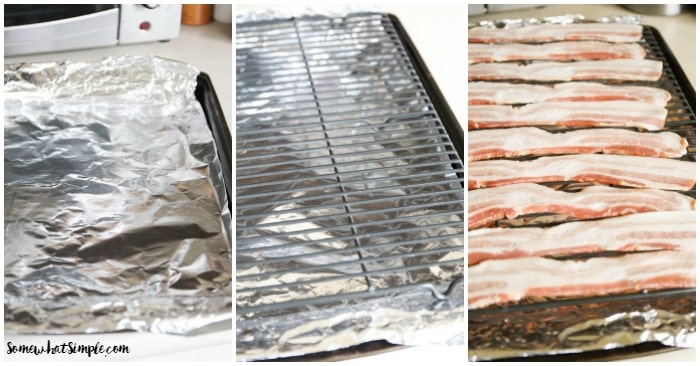 DIRECTIONS:
Preheat oven to 400 degrees. Line a baking sheet with foil.
Set a cooling rack on top of the pan. I always use one because I like crispier bacon, so having the bacon sit on top of the pool of grease as opposed to directly in it makes them less greasy and a bit crispier.
Place your bacon on the rack or on the foil, then place the sheet of bacon in the oven for 20 minutes. (The time may vary slightly depending on how thick your bacon is and how crispy you like it.)
Ta-Da!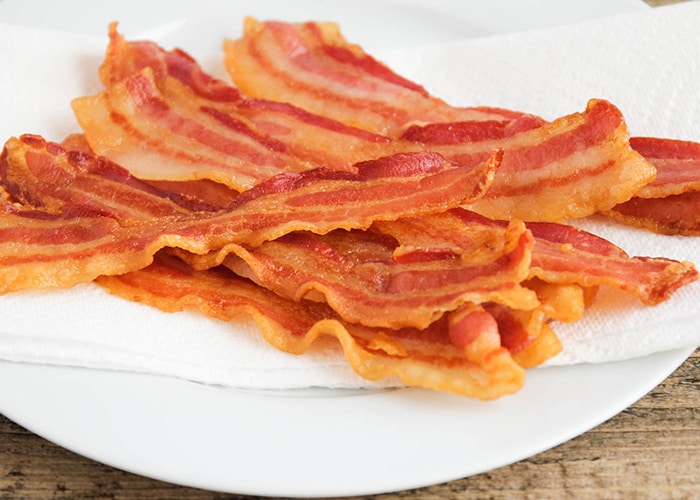 So next time you're planning a nice breakfast with all the fixings, try bakin' your bacon!