These caramel apple oatmeal cookies are so delicious, and packed with chunks of fresh apple and gooey caramel!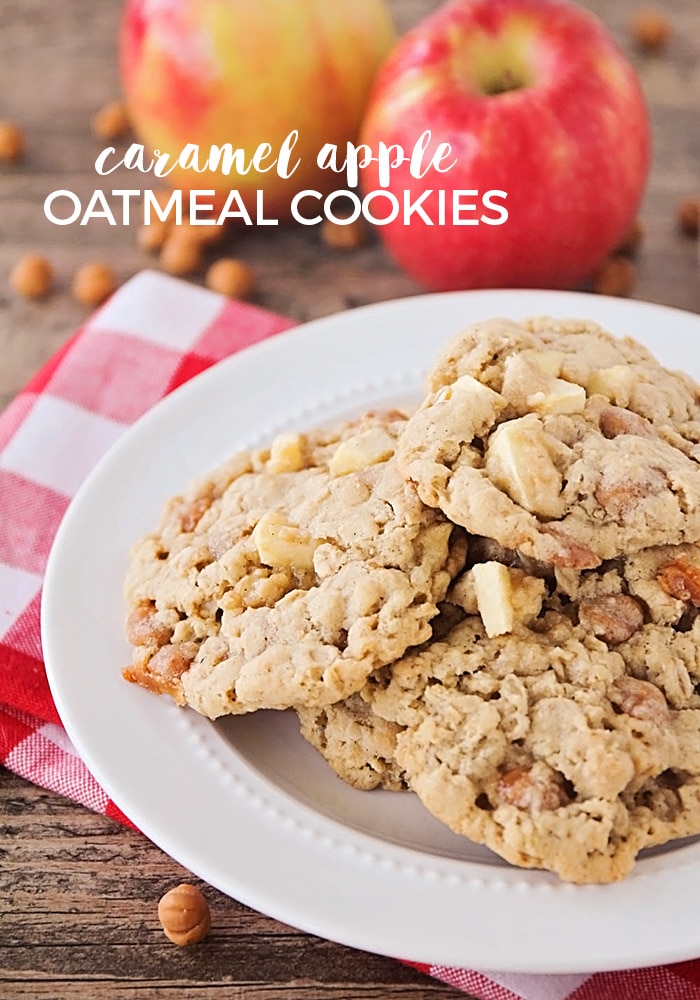 Who else is excited for fall baking? These caramel apple oatmeal cookies are pretty much the essence of fall baking. Sweet and chewy oatmeal cookies packed with fresh juicy apples and melty caramel bits – what could be better? They're also really easy and quick to make, which makes them the perfect anytime treat.
I used Kraft caramel bits for these cookies, and I love that they are unwrapped and so easy to bake with. They're also the perfect size for cookies! They're small enough to distribute evenly throughout the cookie, which means that you get gooey caramel in every bite. The other ingredients are all simple and straightforward, and things I always have on hand, so these cookies will definitely be happening often in my kitchen. I used some sweet and tangy pink lady apples, and they added some really great apple flavor. You could definitely use another variety of apple (such as honey crisp or granny smith), but I wouldn't recommend using a really mild apple like red delicious.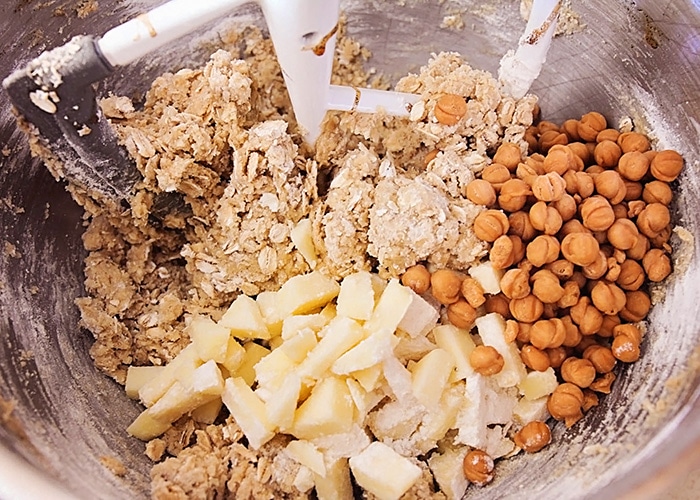 The cookies come out soft and chewy on the inside, and crisp on the outside. The apple and caramel flavors blend together perfectly, and the cookies taste just like a caramel apple! My family inhaled them, and the whole batch was gone within an afternoon. I suppose that's just the motivation I need to make more!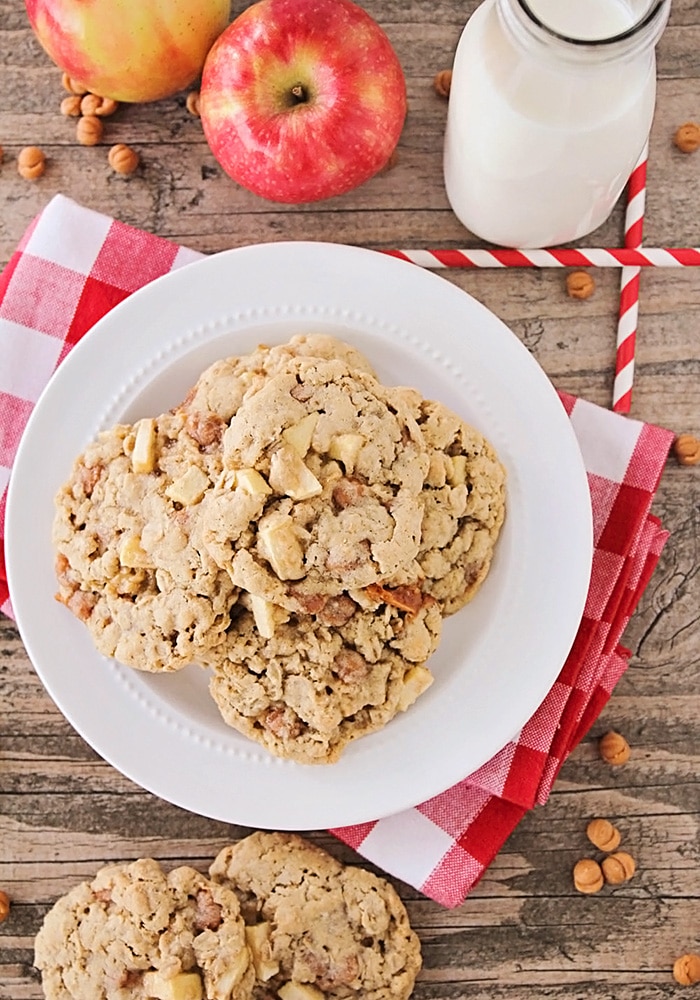 Caramel Apple Oatmeal Cookies
INGREDIENTS:
1/2 cup brown sugar
1/2 cup sugar
8 tablespoons (1/2 cup) butter, softened
3/4 teaspoon vanilla
1 egg
1 cup + 1 tablespoon flour, separated
1/2 teaspoon baking powder
1/2 teaspoon baking soda
3/4 teaspoon salt
1 1/2 cups old fashioned oats
1 medium apple, peeled and chopped
3/4 cup Kraft caramel bits
DIRECTIONS:
Preheat the oven to 350. Line two baking sheets with parchment or grease lightly, and set aside.
In a large bowl or the bowl of a stand mixer, beat the brown sugar, sugar, and butter until light and fluffy. Add the vanilla and egg, and beat until smooth. Add 1 cup of flour, and the baking powder, baking soda, salt, and oats, and mix until combined. Toss the chopped apple pieces with the remaining tablespoon of flour. Gently fold the apples and caramel bits into the dough.
Scoop the dough into one inch balls and place on the prepared baking sheets. Bake 10-12 minutes, or until light golden brown.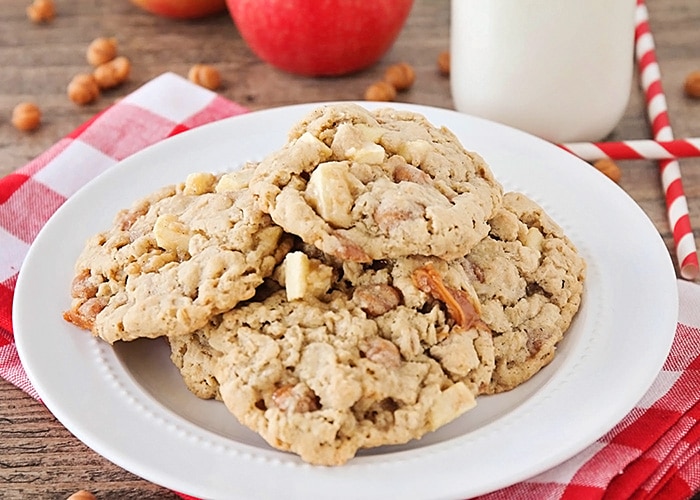 This is a sponsored post written by me on behalf of Kraft/Heinz. All opinions are my own.