If you've been searching for perfect peanut butter oatmeal chocolate chip cookies, then look no further!  With only 7 simple ingredients, these cookies are fast and easy to make, and they're amazing hot out of the oven.  Pass the milk!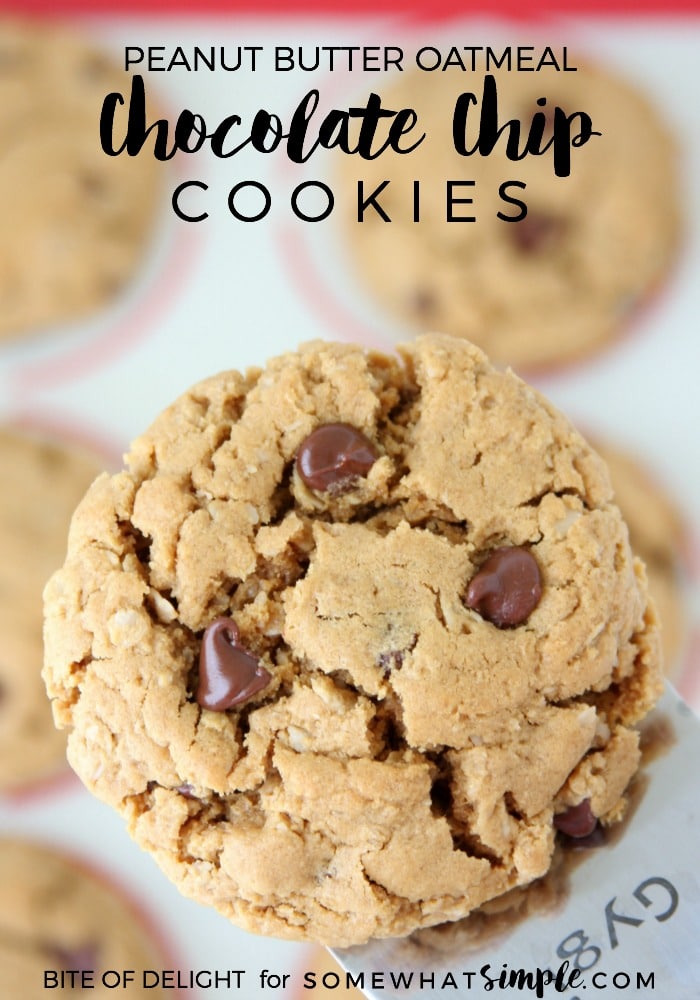 I usually break out the mixer when I make cookies, but there's no need for it with this recipe.  I just use a mixing bowl and a wooden spoon, and the dough comes together in about 30 seconds.
Milk chocolate has a special place in my heart.  As much as I want to love darker chocolate, the milk always wins out when I need a chocolate fix.  But!  These cookies are just better with semi-sweet chocolate chips.  They really are.  And I bet they'd be amazing with dark chocolate!  And since it's easy to find dark chocolate chips now in the grocery store, this is on my list of things to do.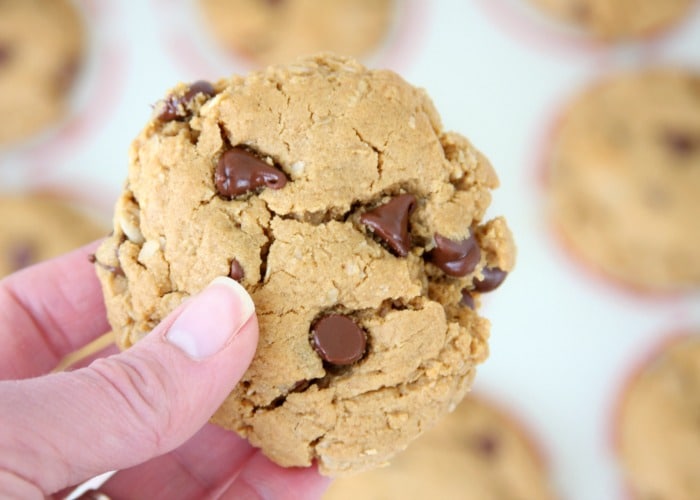 If you're gluten-free, this is a great cookie because it's a flourless recipe.  You don't have to use those expensive flours on this treat…save them for another day!  Just make sure your oats are certified gluten-free and you're all set!
Peanut Butter Oatmeal Chocolate Chip Cookies
Ingredients:
1 cup creamy peanut butter
¾ cup brown sugar, packed
1 egg
¾ cup rolled oats
1 tsp baking soda
1 tsp vanilla
½ cup semi-sweet chocolate chip cookies
Directions:
Preheat oven to 350°.
Line a baking sheet with parchment paper or a silicone mat, set aside.
Add all ingredients except the chocolate chips to a mixing bowl.  Thoroughly combine (I just use a wooden spoon, you don't need a mixer for this recipe!).
Stir in the chocolate chips.
Form cookie dough into 12 balls (roughly the size of a golf ball).  Place on prepared pan and slightly flatten the dough balls.
Bake for 10-12 minutes, or until just beginning to turn golden.
Cool slightly and enjoy!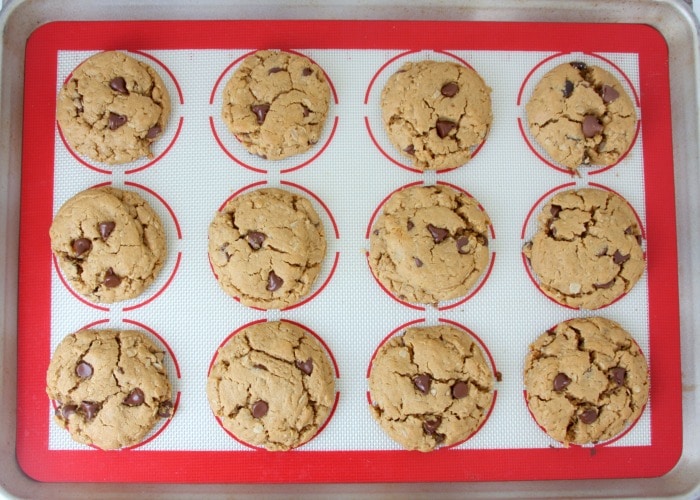 Notes:
I'm a milk chocolate kinda gal, but these cookies are best when made with semi-sweet chocolate chips (and I bet they'd be amazing with dark chocolate chips!)
Here are a few more delicious cookie recipes you might enjoy!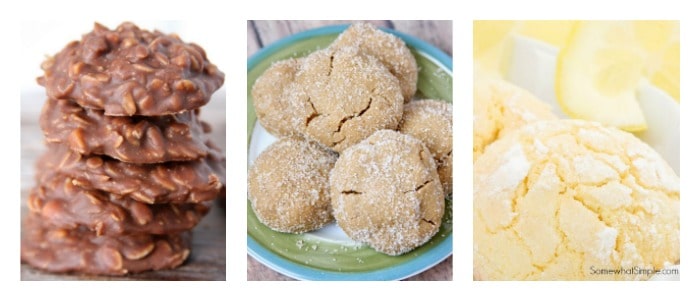 Classic No-Bake Cookies // Rolo-Stuffed Peanut Butter Cookies // 3-Ingredient Lemon Cookies