Ready to make your taste buds fall in love? These Salted Dark Chocolate Peanut Butter Cookies need to happen in your home NOW!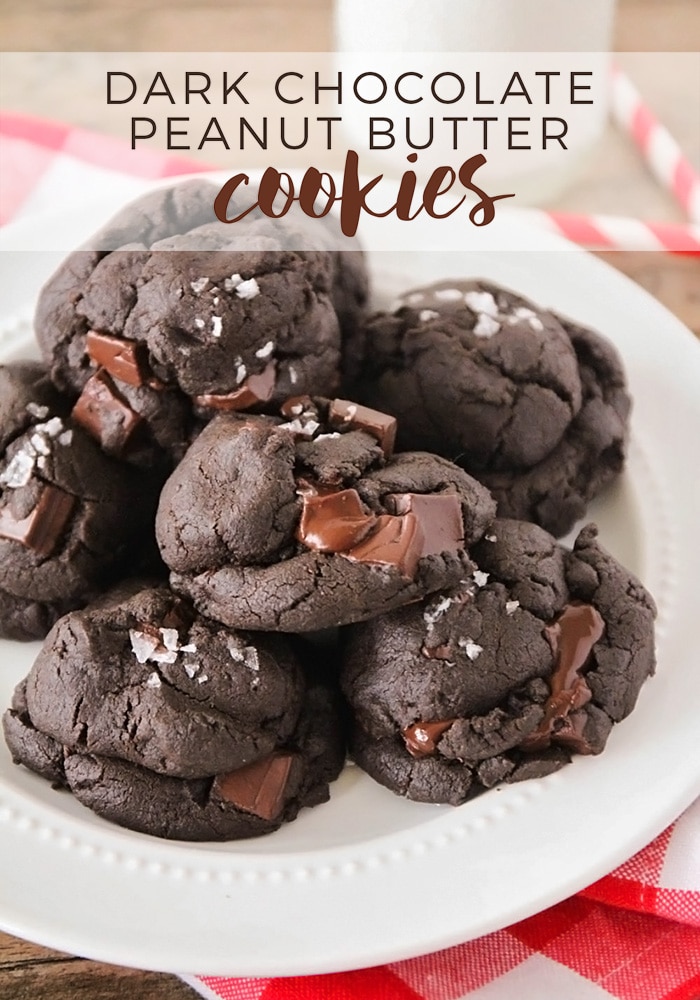 My sister recently shared a recipe with me for some amazing salted dark chocolate cookies. I absolutely LOVED them, in fact, my entire family gave them rave reviews!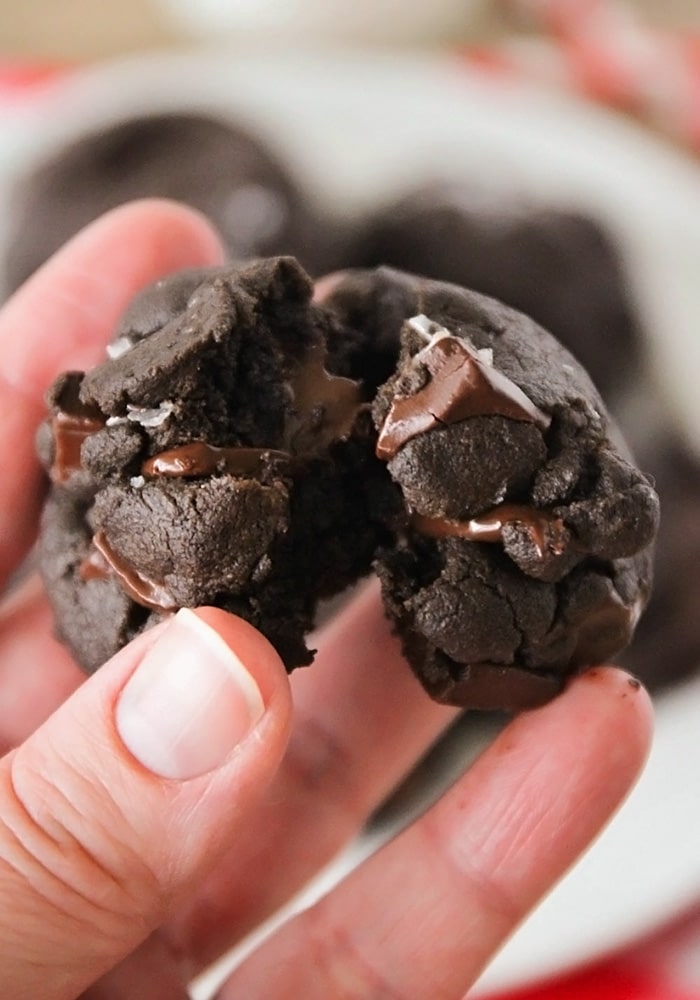 I took her amazing recipe and wanted to see what it would be like with some peanut butter – 'cause what better combination of flavors is there? Adding peanut butter to the mix knocked them out of the ballpark – these cookies are fantastic!!! Here is the recipe: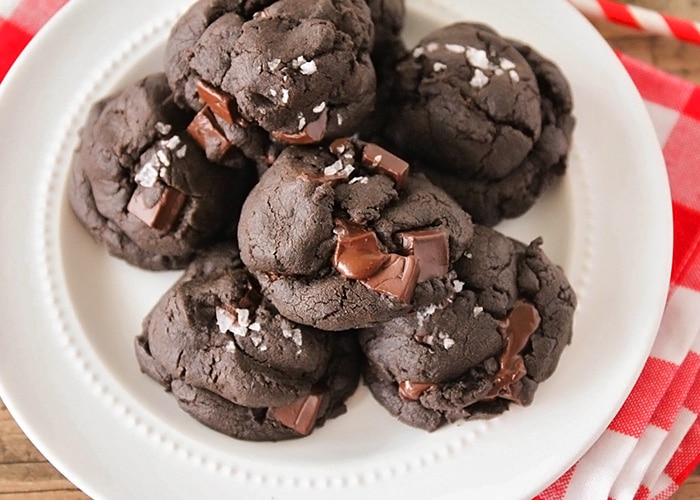 Salted Dark Chocolate Peanut Butter Cookies
INGREDIENTS – 
2 cups all purpose flour
½ cup Hershey's Special Dark cocoa powder
1 teaspoon baking soda
½ teaspoon sea salt
¾ cup cold unsalted butter
1 cup granulated sugar
1 cu light or dark brown sugar
2 eggs
¾ cup peanut butter
2 teaspoons vanilla extract
2 cups dark chocolate chips
additional sea salt to sprinkle over cookie dough
DIRECTIONS – 
Beat together the butter, peanut butter, granulated sugar, and brown sugar until creamy.
Add eggs and vanilla, beat well.
Mix in the flour, cocoa powder, baking soda, and 1/2 tsp salt. Add chocolate chips.
Scoop out rounded tablespoons of dough onto a parchment lined cookie sheet. Sprinkle sea salt over top of the cookie dough.
Bake at 350 for 9-10 minutes. Let cool on cookie sheet before transferring to wire rack.
Eat and enjoy!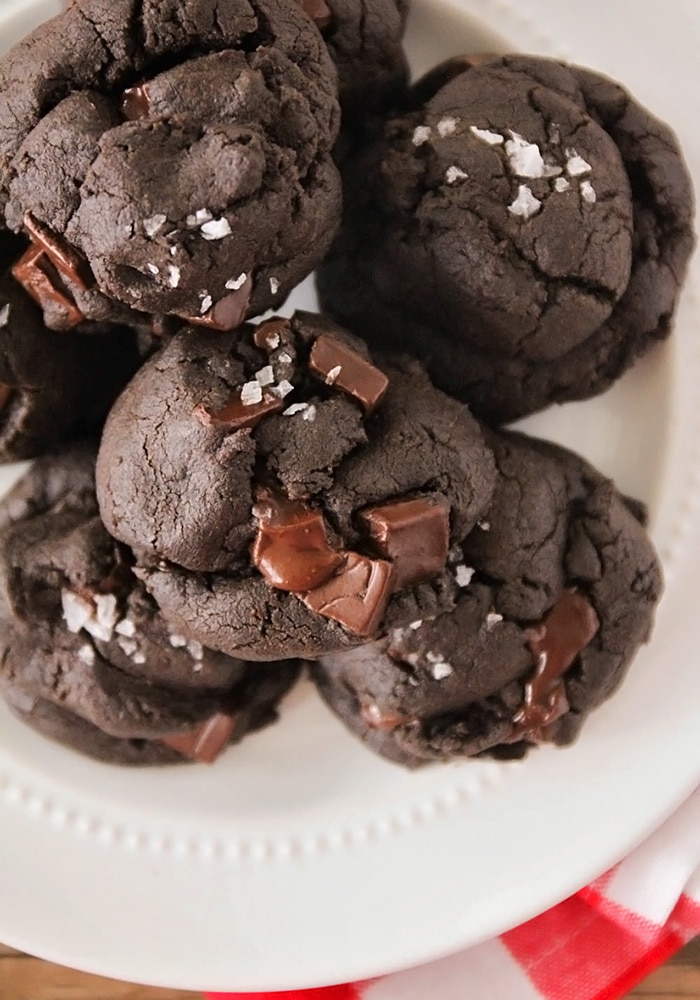 Seriously, how amazing do these look???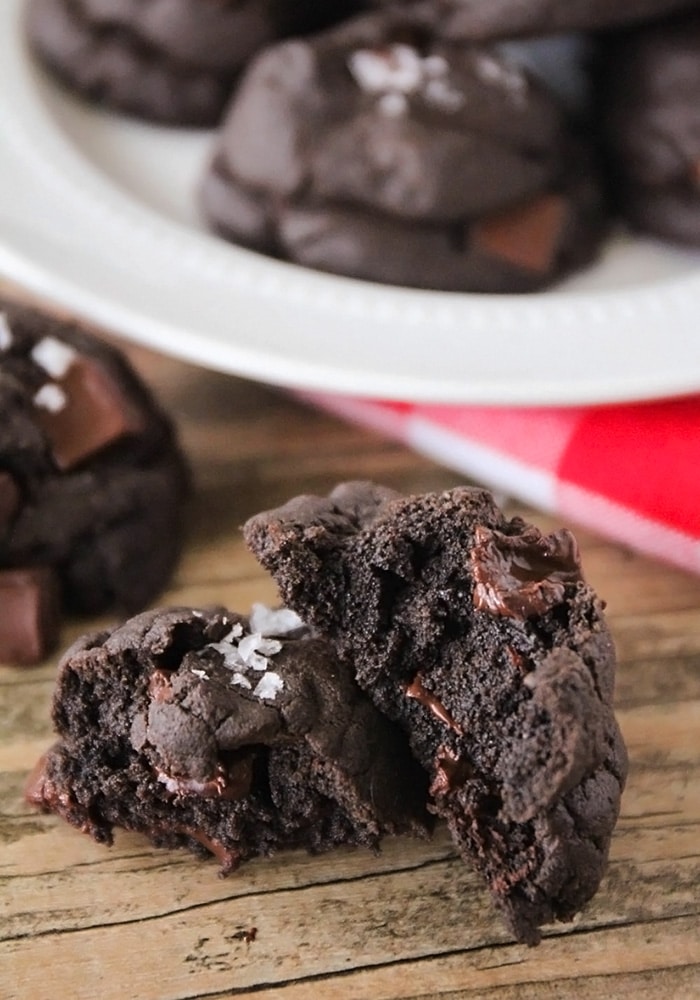 Let me know how you like them by leaving a comment in the section below!
I'd LOVE to hear your thoughts!!!
Here are a few more cookies we know you'll love-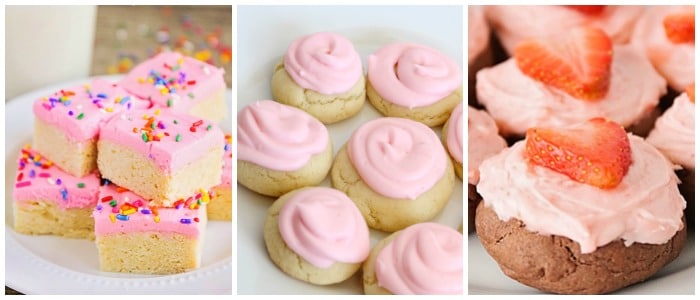 Old Fashioned Sugar Cookies | 10 Minute Easy Sugar Cookies | Chocolate Strawberry Sugar Cookies
. . . . 
This post was originally written and published on Somewhat Simple by Ashton from Something Swanky in November 2012.