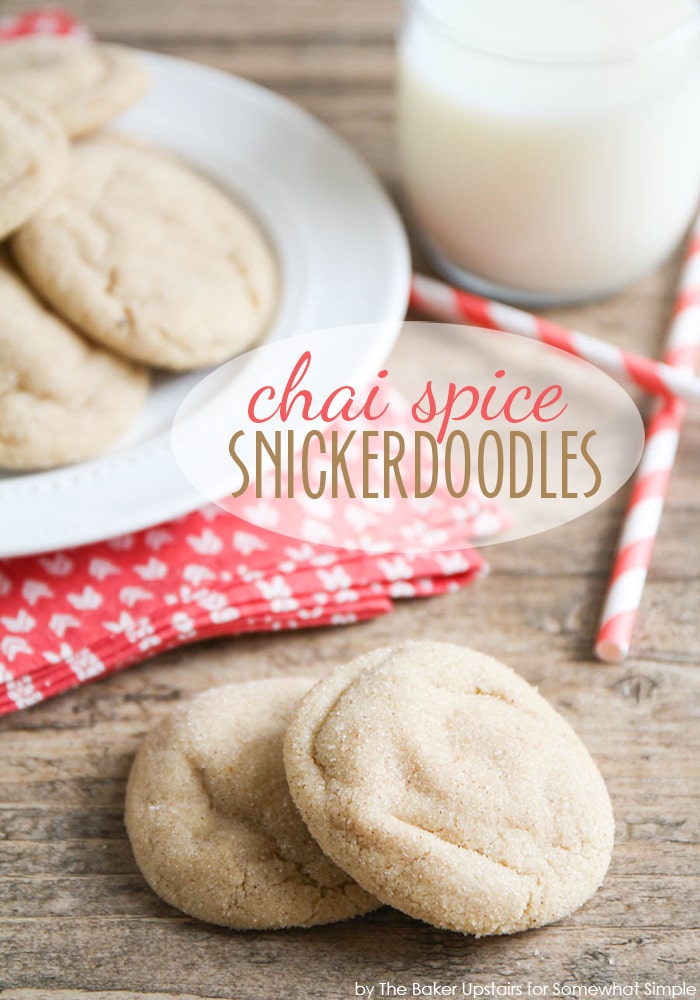 I have the best treat for you today… chai spice snickerdoodles! Because what could be better than combining two of my very favorite treats? I started with my favorite snickerdoodle recipe, bumped up the flavor with a delicious chai spice mix, and bam – these cookies are amazing! They're the perfect treat for a chilly day with a glass of milk or  a cup of tea. I love that by mixing the chai spice mix into the cookie dough itself, the flavor is evenly distributed. They have a nice mellow spice undertone without being at all overpowering. My kids (who are totally wimps about spice) loved these and couldn't get enough.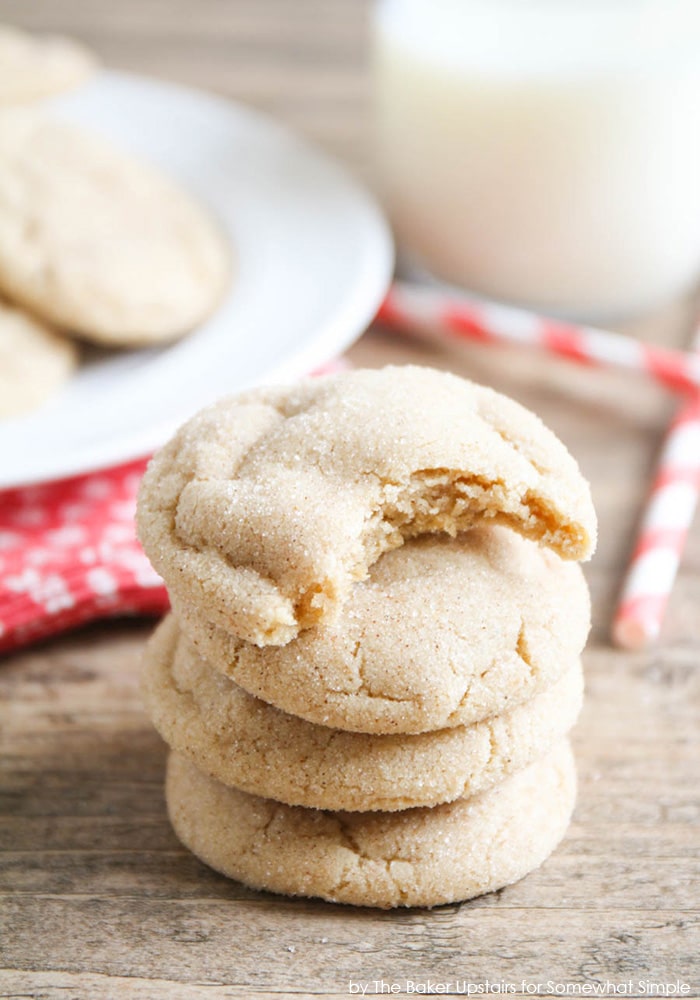 The cookies themselves are soft and chewy and just slightly crisp around the edges, exactly the way snickerdoodles should be. They're sweet and flavorful, and such a fun twist on an old classic. These are definitely a new favorite cookie at my house!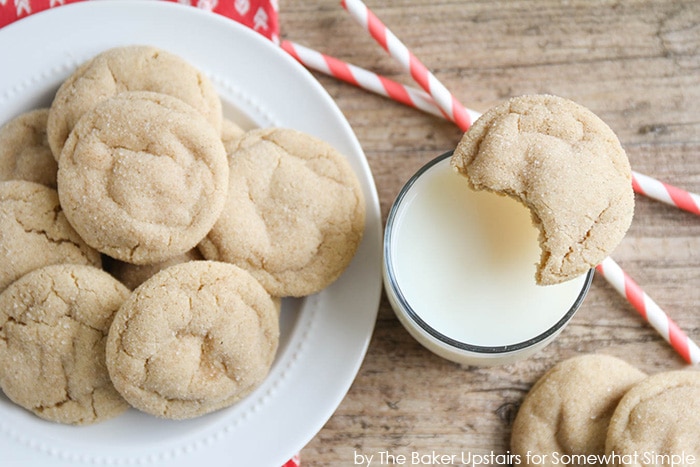 Chai Spice Snickerdoodles
INGREDIENTS:
1/2 cup butter, softened
1/2 cup sugar
1/3 cup brown sugar
1 egg
1 teaspoon vanilla
1 1/2 cups flour
1/4 teaspoon salt
1/2 teaspoon baking soda
1/4 teaspoon cream of tartar
1/2 teaspoon cinnamon
1/2 teaspoon ground cardamom
1/2 teaspoon ground ginger
1/2 teaspoon cloves
1/8 teaspoon finely ground black pepper
cinnamon sugar (for rolling)
DIRECTIONS:
In a large bowl or the bowl of a stand mixer, beat together the butter and sugars until light and fluffy. Add the egg and vanilla and beat until smooth.
Add the flour, salt, baking soda, cream of tartar, cinnamon, cardamom, ginger, cloves, and black pepper, and mix until combined.
Chill the dough in the refrigerator for 30 minutes. Toward the end of the chilling time, preheat the oven to 300 and line two baking sheets with parchment or silicone liners.
Roll the dough into 1 inch balls, then roll each ball in the cinnamon sugar. Place one inch apart on the prepared baking sheets. Bake 12-13 minutes, or until just golden on the bottom.
Remove from oven and let cool for a few minutes before removing to a cooling rack. Enjoy!