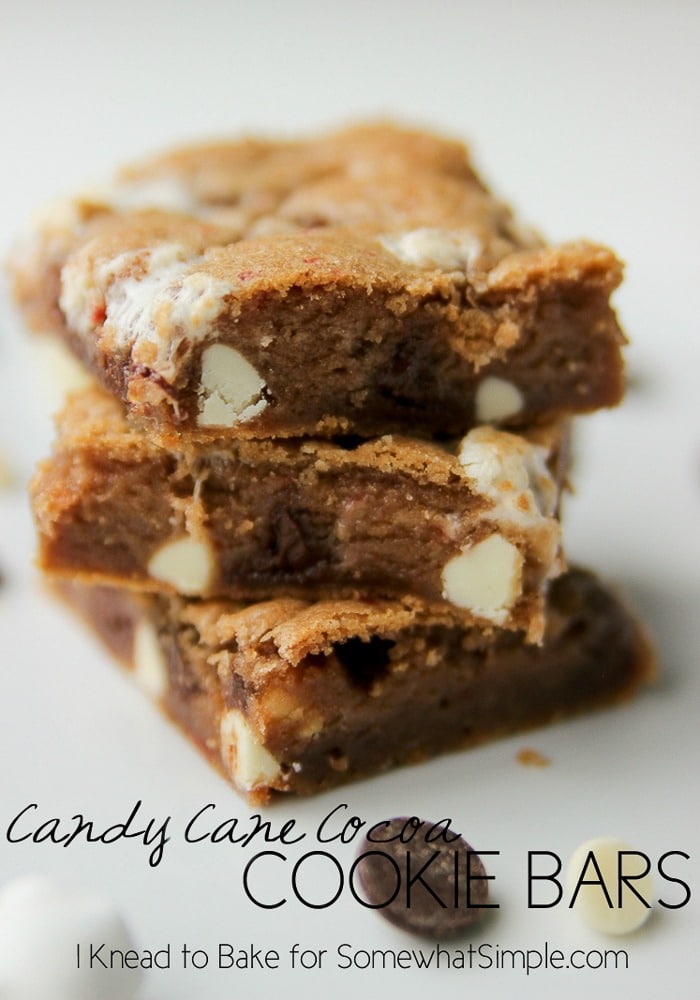 I am mildly obsessed with Christmas traditions and most of my favorites include treats chock full of butter and sugar. These Candy Cane Cocoa Cookie Bars are no exception. Soft and gooey in the center with a hint of sweet peppermint, these are a perfect addition to any holiday party.
Begin by mixing together the dry ingredients.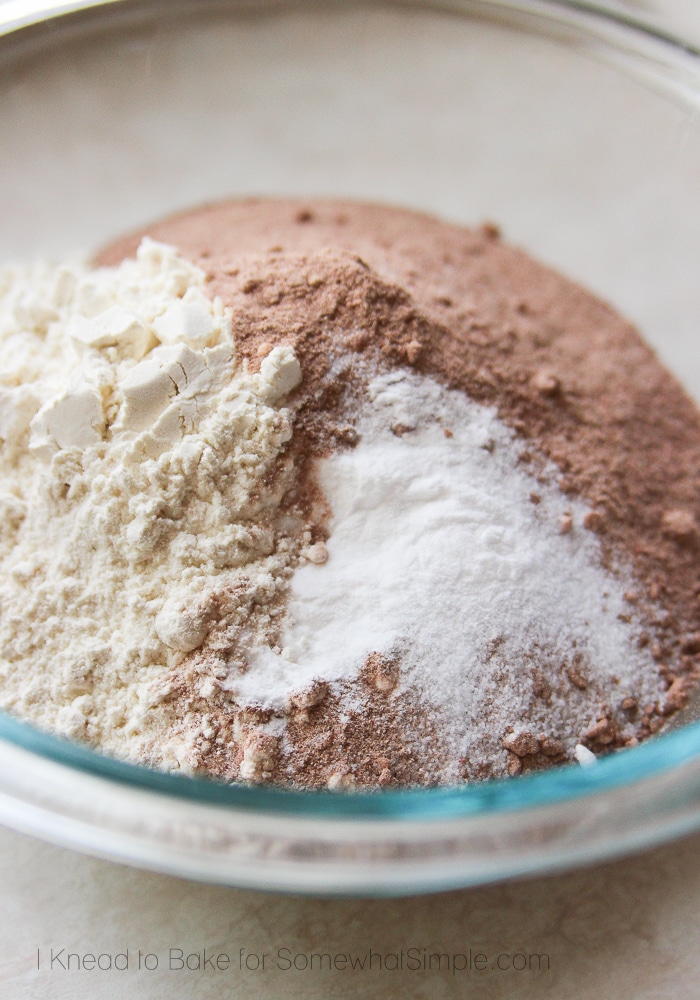 And then cream together the butter and sugar along with your other wet ingredients.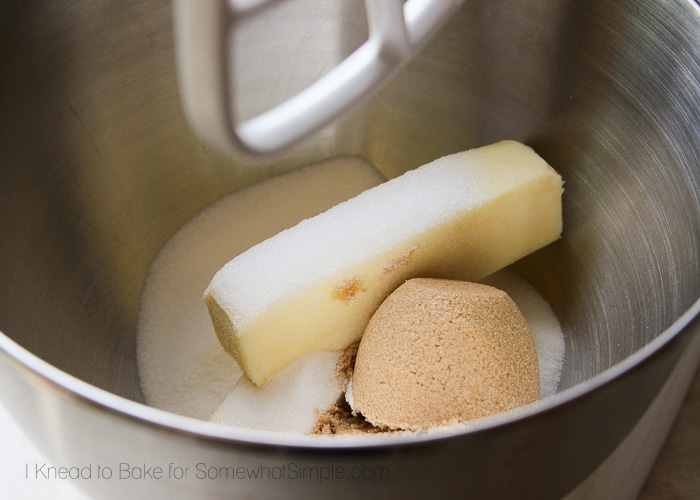 Then combine your wet and dry ingredients.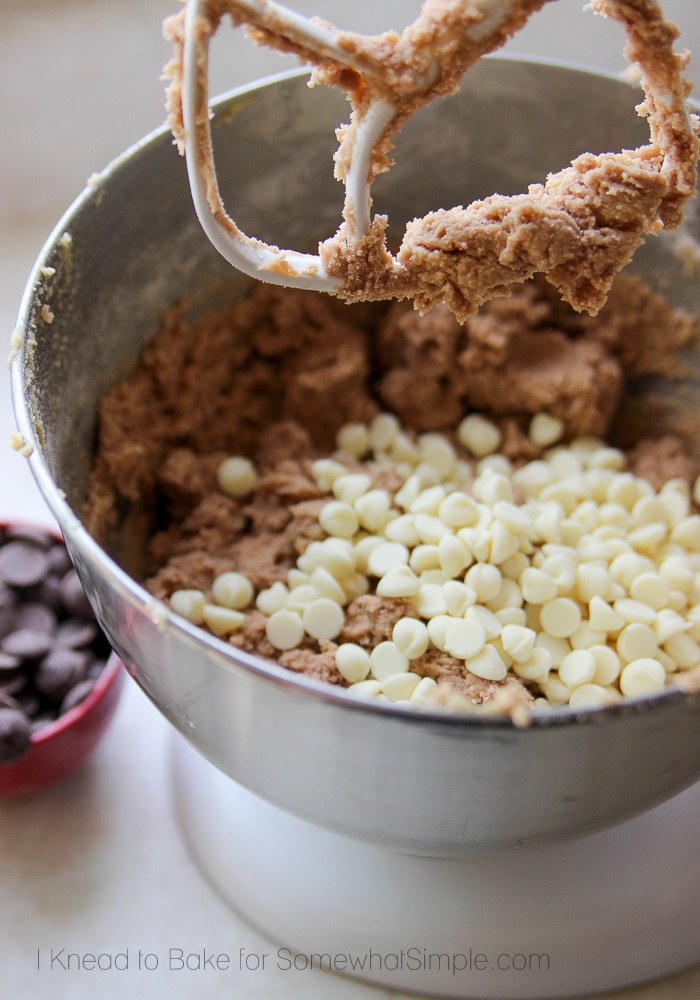 Press the dough into a 9×13 inch pan.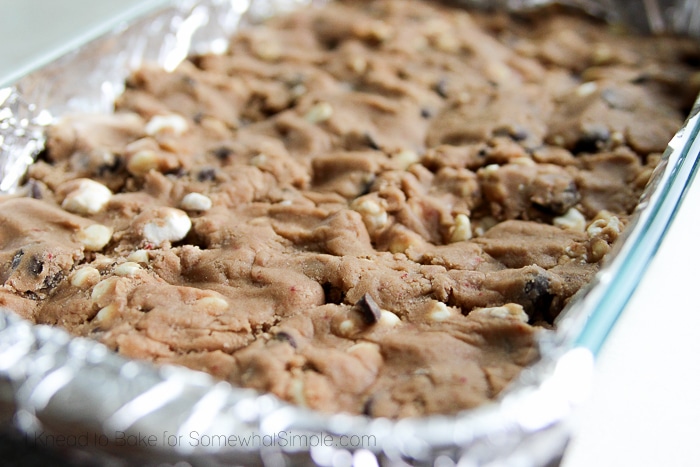 Then bake until lightly golden brown, but still gooey in the center.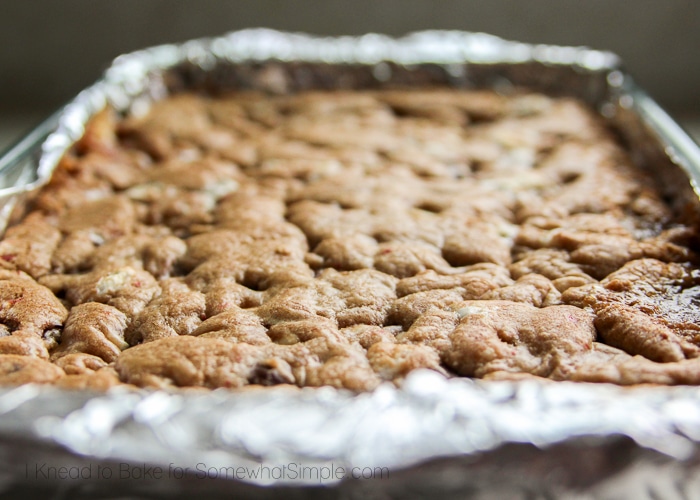 How delicious do these look?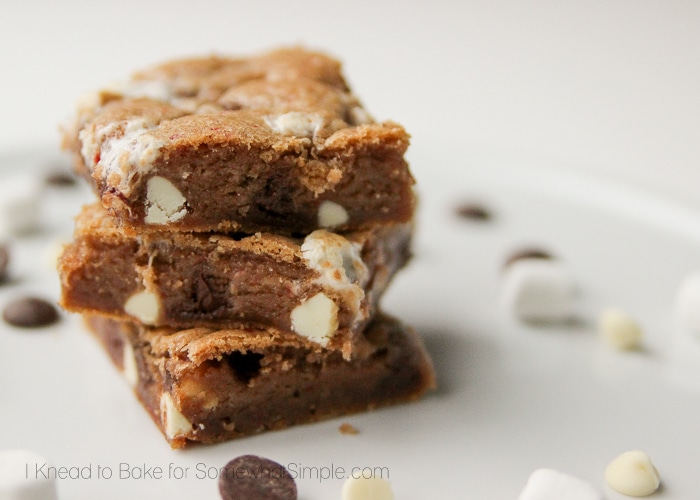 Candy Cane Cocoa Cookie Bars
Ingredients
1 cup butter, softened
1 cup granulated sugar
2/3 cup brown sugar
2 eggs
1 teaspoon vanilla
3 1/4 cups flour
3/4 cup candycane hot cocoa mix
1 teaspoon salt
1 1/4 teaspoon baking soda
1 cup white chocolate chips
1 cup dark chocolate chips
1 cup mini marshmallows
Directions
In a large mixing bowl combine flour, hot cocoa mix, salt, and baking soda and set aside.
In a separate mixing bowl cream together butter, granulated sugar, and brown sugar.
Add the eggs and vanilla and mix until combined.
Slowly add the dry ingredients to the bowl of wet ingredients.
Finally stir in white chocolate chips, dark chocolate chips, and marshmallows.
Chill the dough for 1 hour.
Preheat your oven to 350 degrees F.
Line a 9×13 inch pan with aluminum foil.
Press the dough into the prepared pan.
Bake for 23-25 minutes or until the dough is slightly browned on the top but still soft.
Cool, cut, and serve.