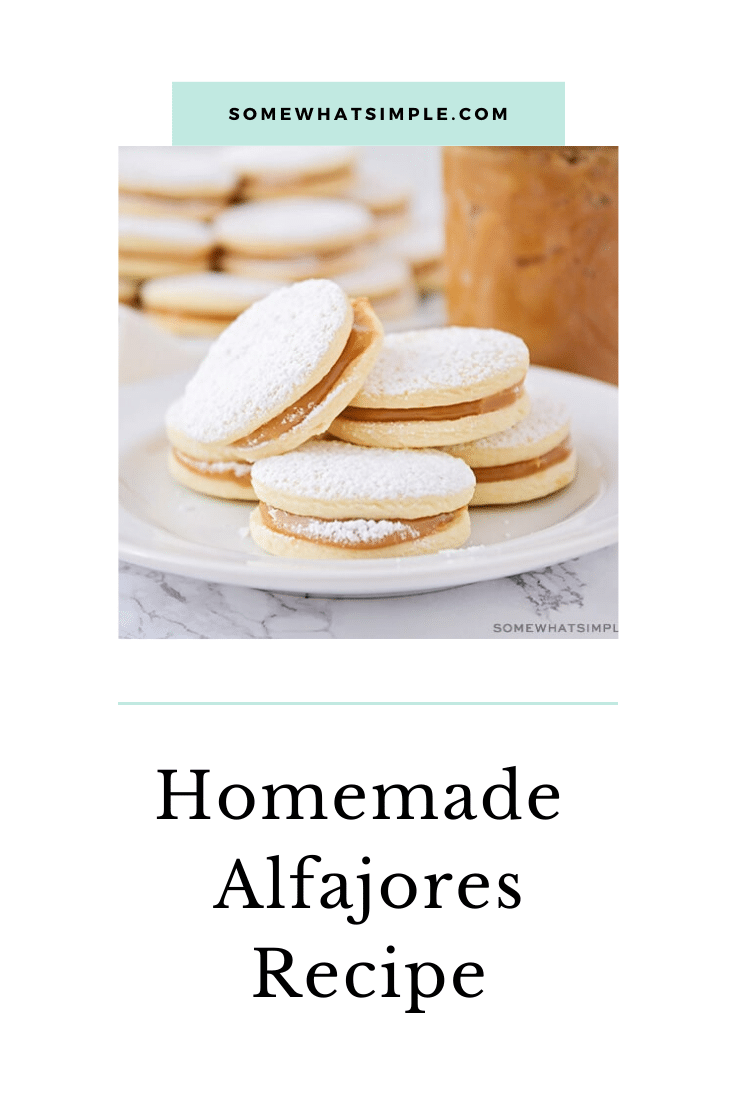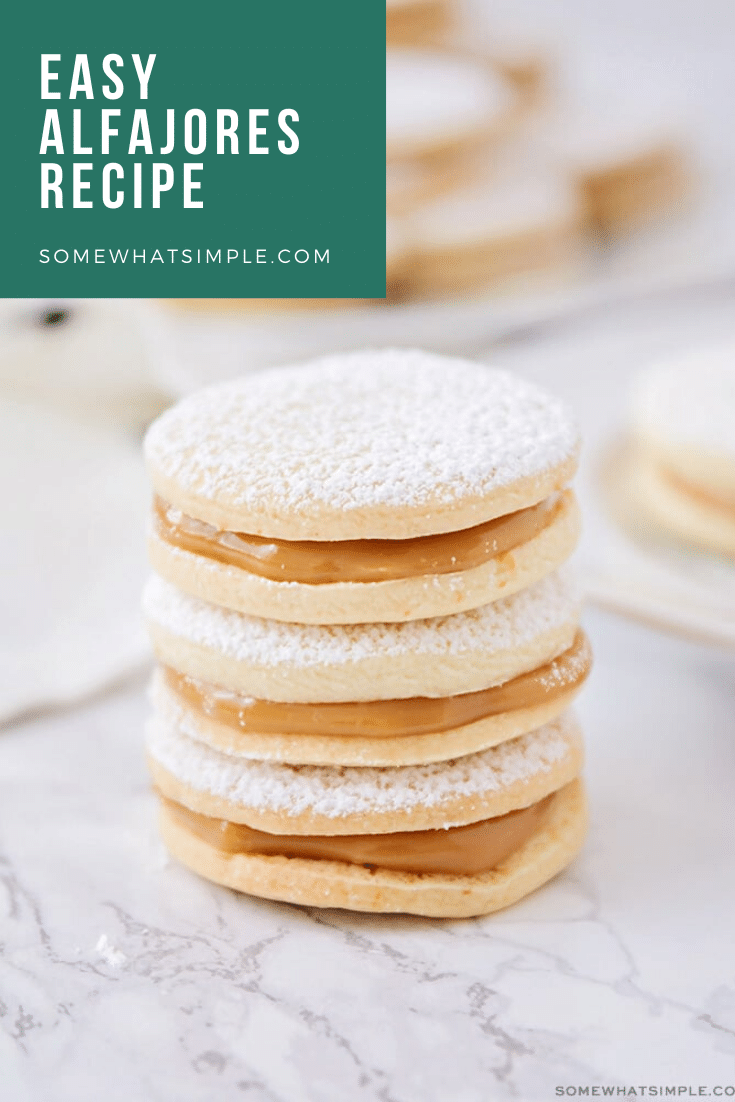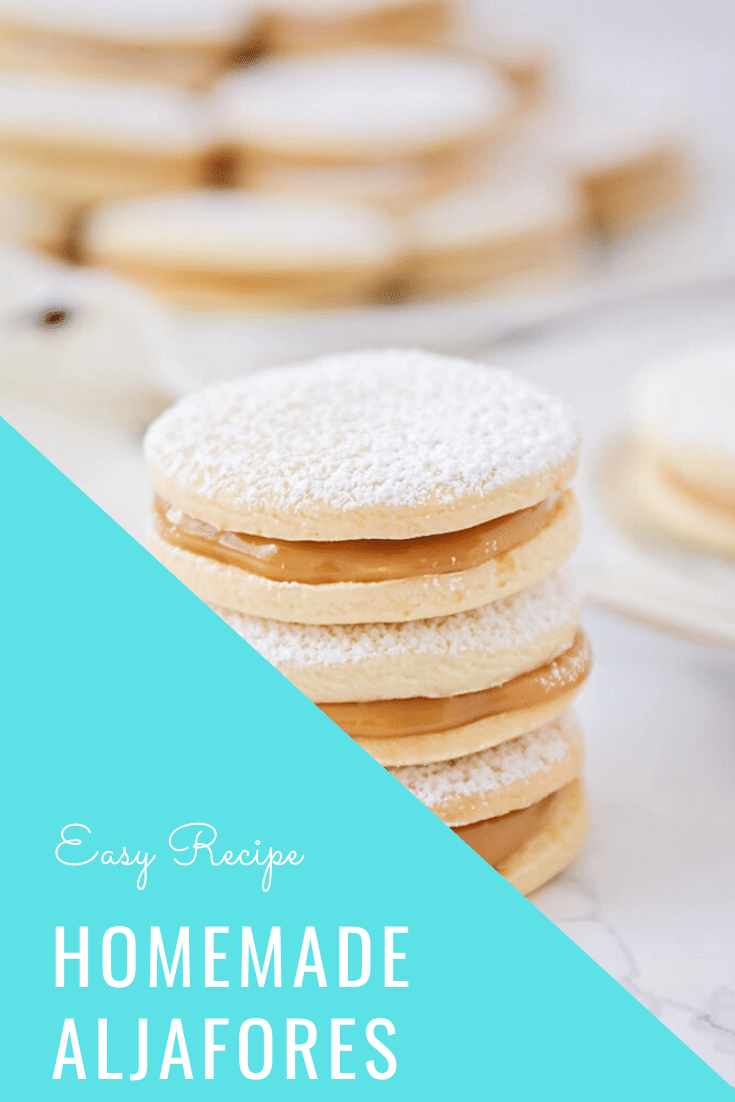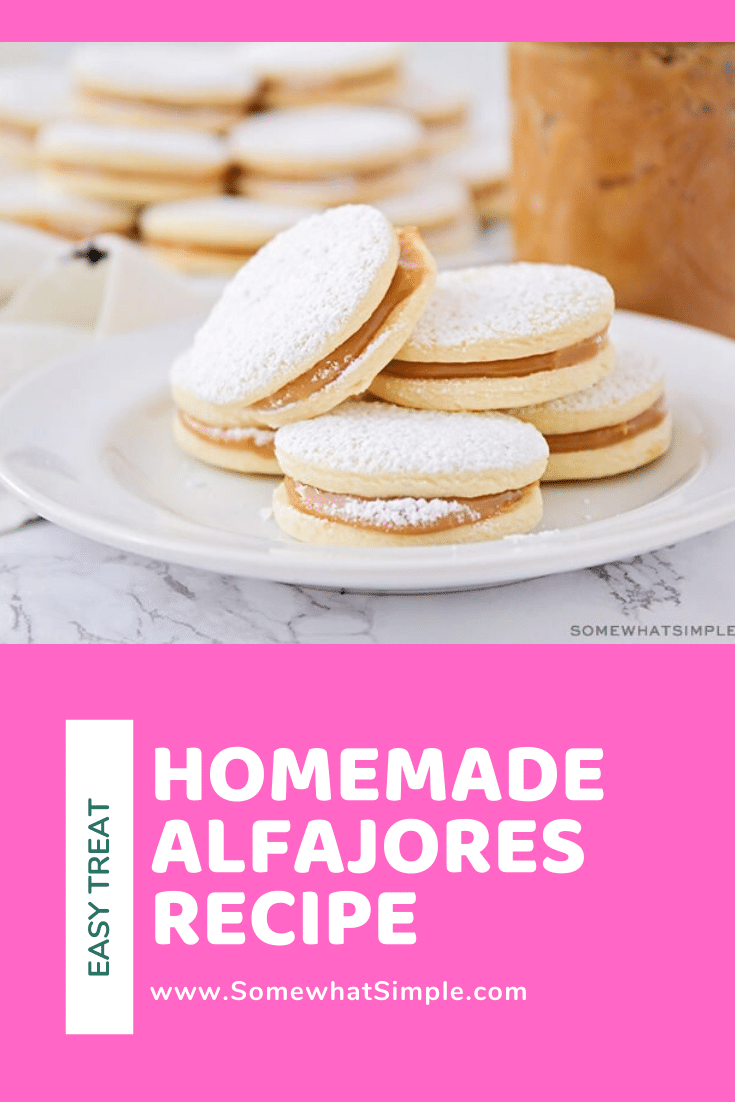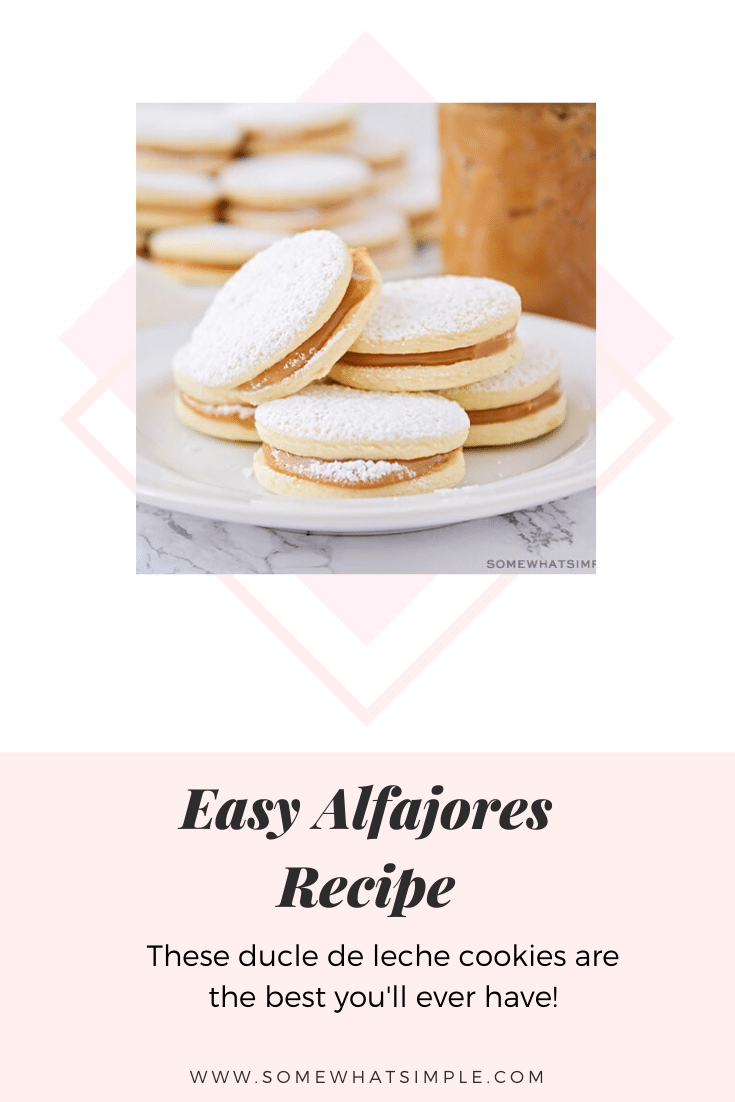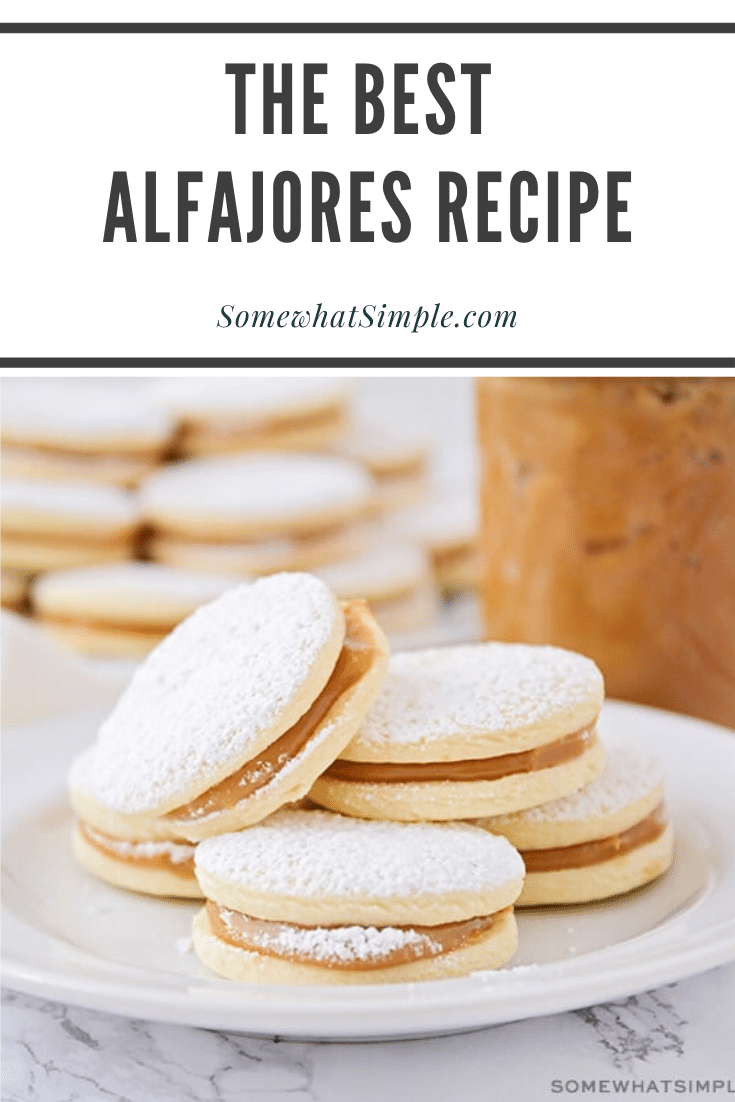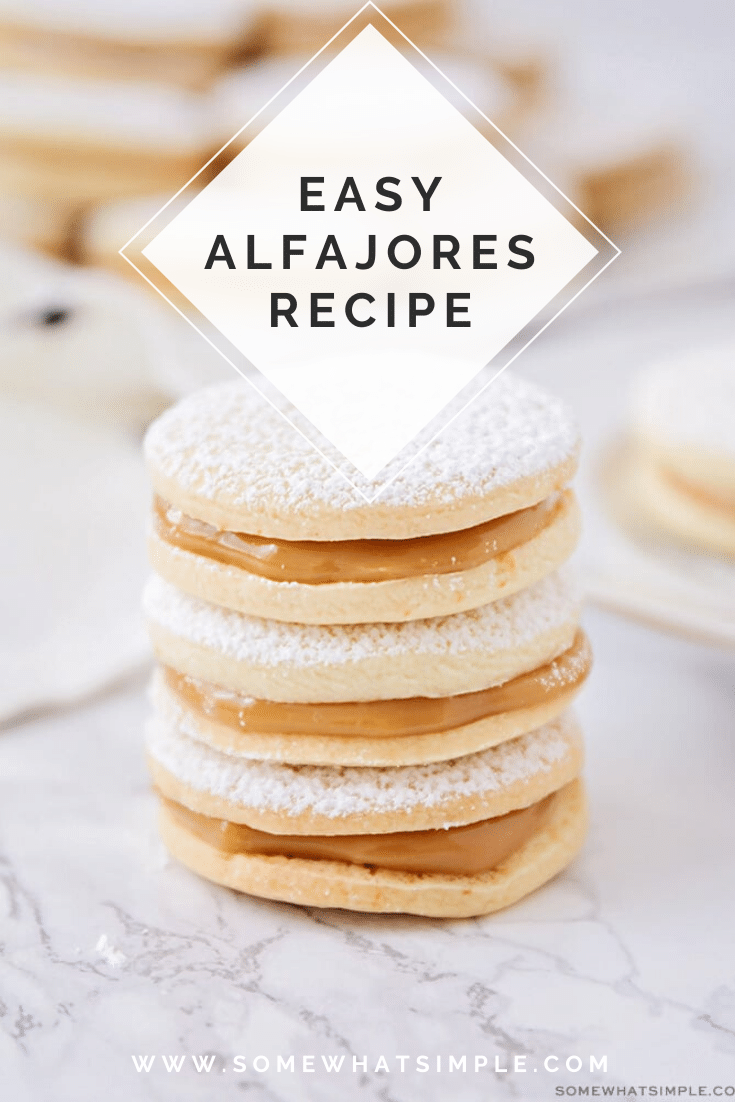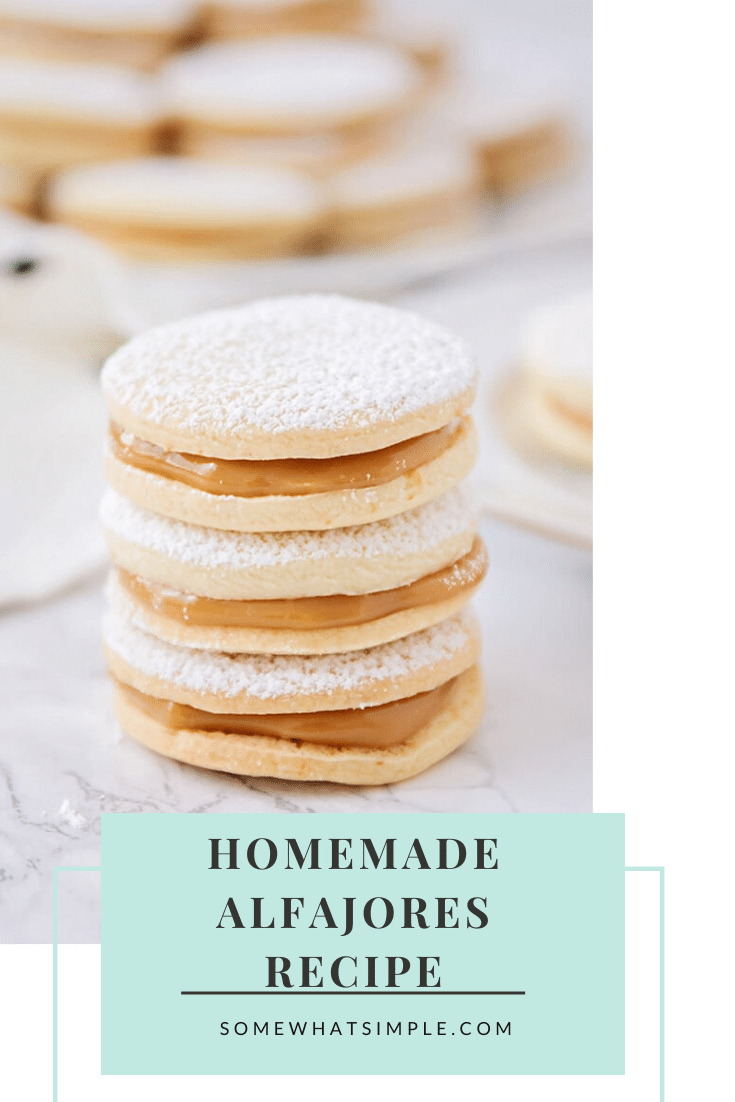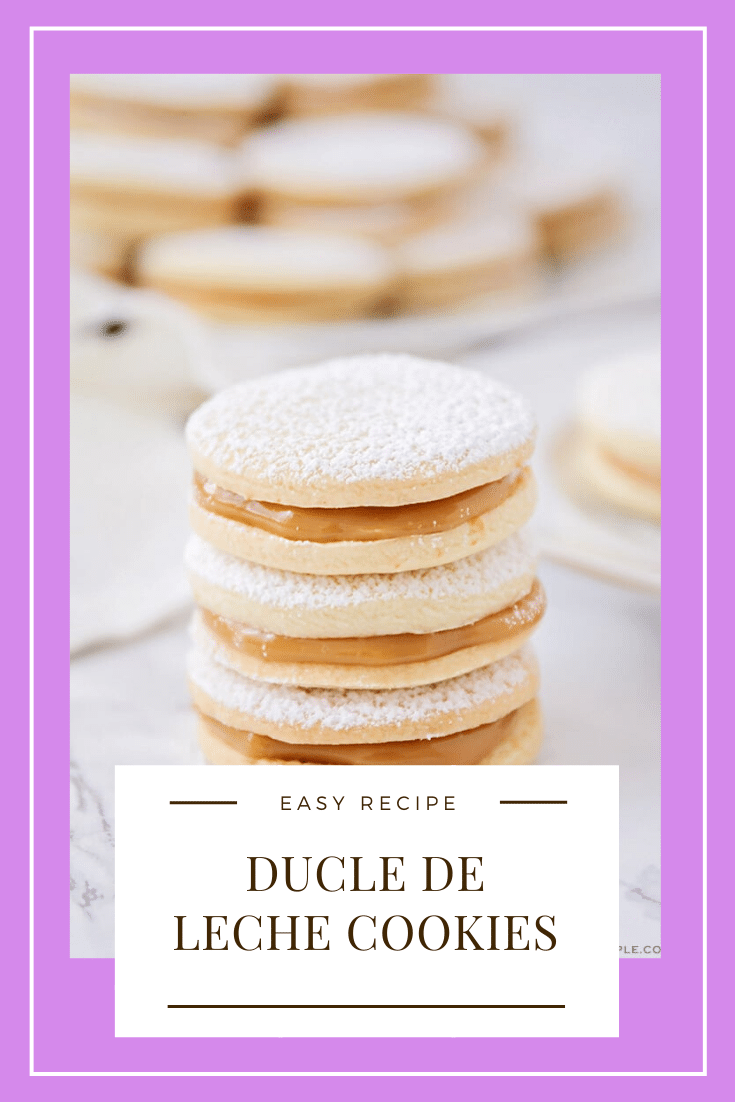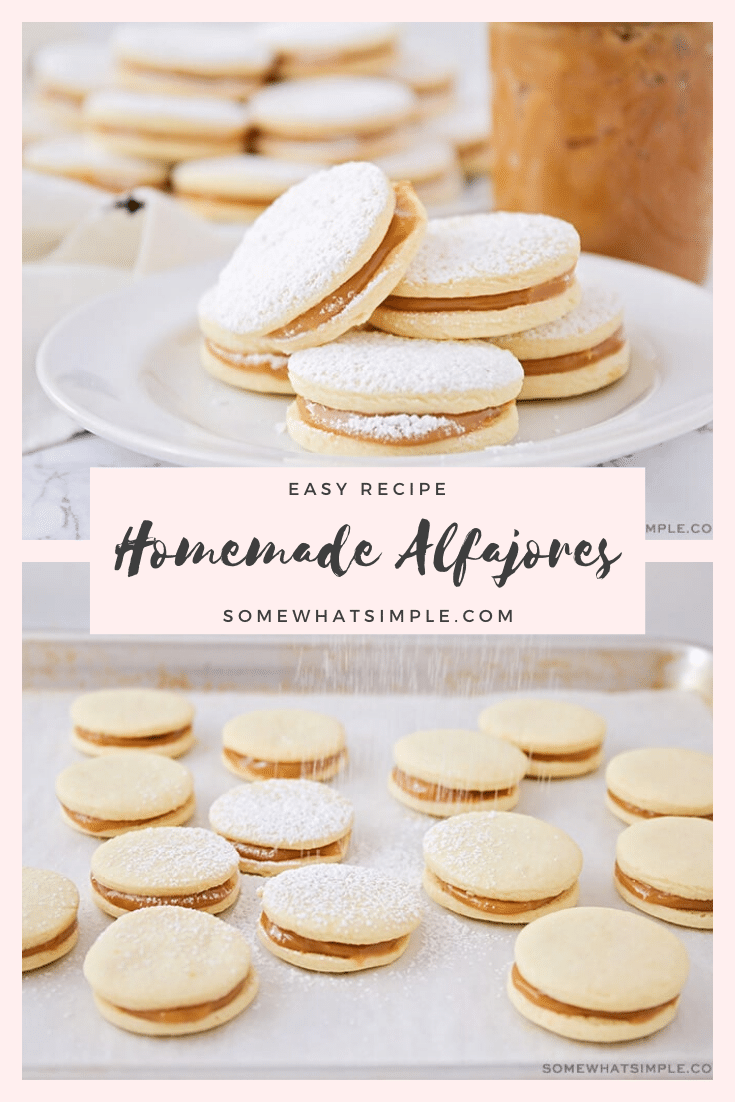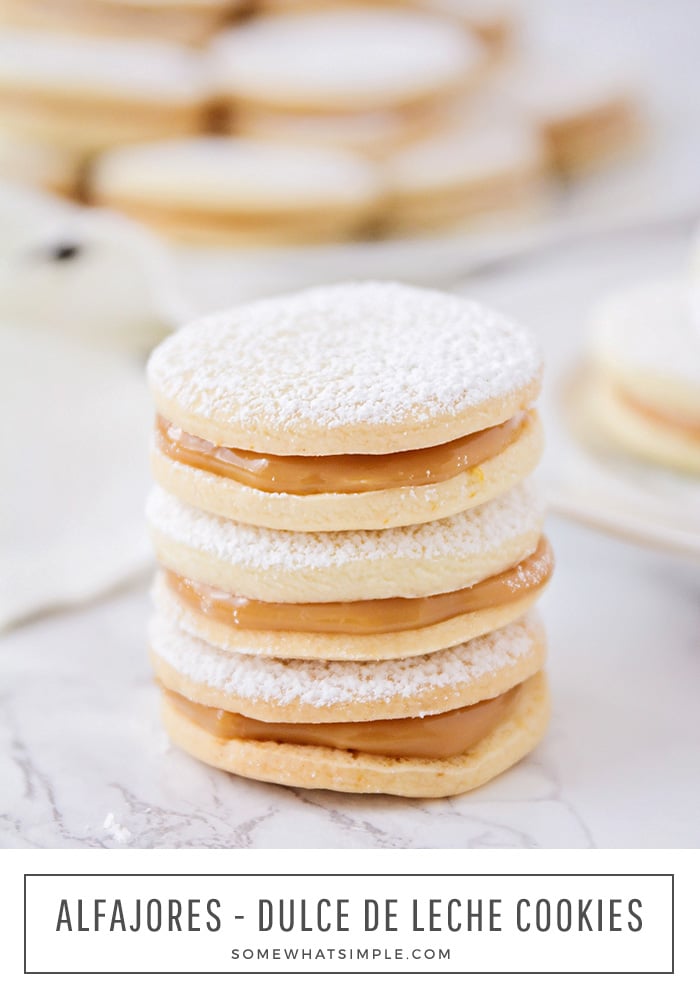 Popular all over Latin America, alfajores are a tasty treat the whole family will enjoy. This alfajor cookie recipe is super easy to make and sure to satisfy your sweet tooth!
These Latin American cookies are a delicious treat my family loves. Some of my other favorite Latin inspired foods are these Chicken Enchiladas, Homemade Salsa and Horchata recipes.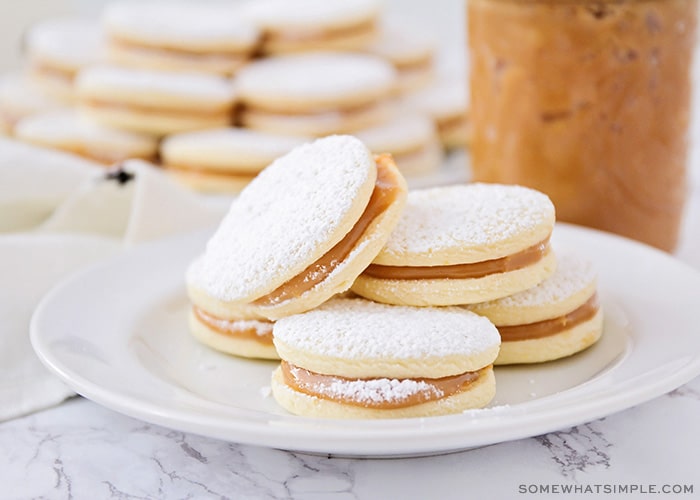 What Are Alfajores?
Alfajores are a very popular cookie you'll find throughout Spain, Mexico and the Caribbean but you'll find them most in South America. They're made in very popular bakeries where you can pick some up for an afternoon snack or they're made by bakers at home for celebrations and special occasions.
If you want to experience all that goodness, you're in luck, because I have a recipe to share with you! It isn't difficult at all, and if you buy the dulce de leche, you'll be sharing and enjoying these delicious treats with your loved ones in no time!
Easy Alfajor Cookies
These alfajores are crispy, tender, crumbly, buttery, sweet, and oozy with dulce de leche. Did I mention the snow-like dusting of powdered sugar that tops them off and gives you even more finger-licking opportunities at the end of devouring these delectable gems? Yes, they have that too.
With this easy alfajores recipe you will soon see why alfajores are so popular in Latin America and throughout the world! One of the reasons I love making these so much is because they are so different from types of cookies and treats I typically eat. I have made this recipe numerous times and it always turns out great! Give them a try, you'll love them!
How To Make Aljafores
Combine Dry Ingredients – To make these delicious alfajores, you first start by mixing the flour, cornstarch, baking soda, baking powder and salt in the mixing bowl. Whisk everything together until they're fully combined.
Mix Wet Ingredients – Next, using a stand mixer, mix together the softened butter and and sugar until it has a light and fluffy texture. After that you'll mix in the lemon zest, egg yolks, water and vanilla into the mixer. Once those have been combined you will slowly add in the flour mixture. You'll want to mix this together until the mixture is fully combined. Be careful not to over mix everything once all of the ingredients are full combined.
Chill & Prep – Take the dough out of the mixer and wrap the dough in plastic wrap. Leave the dough in the refrigerator for about an hour until it's firm. While it's chilling, preheat the oven to 350 degrees.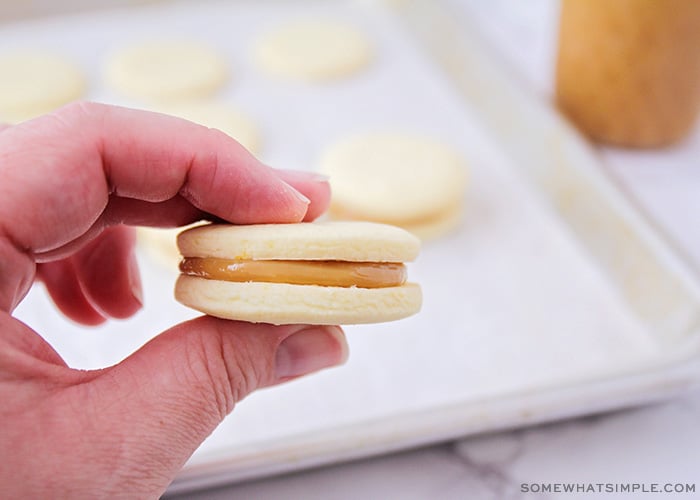 Form The Aljafores – Cut the dough in half and return half back into the fridge. Roll the dough out until it's about 1/4 of an inch thick. Then you'll make several small two inch wide cookie rounds and place them on a prepared baking sheet.
Cook – Bake the alfajores in the oven at 350 degrees F for about 12 minutes. Once the bottoms turn a light golden brown around the bottom, you'll know they're ready.
Cool & Compile – Once the cookies pieces have been baked leave them on a cooling rack until they have completely cooled. Once cooled, you can now spread the dulce de leche onto the cookies and then place another cookie on top to make an alfajor. Once completed, sprinkle powdered sugar on top of each alfajor and then they're ready to serve.

Storage
Store any remaining alfajores in an airtight container at room temperature. They will typically last for several days if they are stored this way so you can enjoy them all week long. If you leave them out, they dry out and become hard in about a day.
More Delicious Cookie Recipes
Best Alfajores Recipe
Leave us a comment and let us know how you liked them. Don't forget to follow us on social media so you can see all of our latest recipes.
Alfajores Recipe
Popular all over Latin America, Alfajores are a tasty treat the whole family will enjoy. This alfajores recipe is super easy to make and sure to satisfy your sweet tooth!
Instructions
In a medium bowl, combine flour, cornstarch, baking soda, baking powder, and salt. Whisk to combine.

In the bowl of a mixer, place the softened butter and the sugar. Then, mix until light and fluffy, scraping down the sides of the bowl as needed. Next, add the lemon zest, egg yolks, water, and vanilla.

Mix until combined, then slowly add the flour mixture. Mix just until it is combined, but don't over mix.

Form dough into a disk then wrap in plastic wrap. Place in the fridge and chill until it is firm, about 1 hour.

Preheat oven to 350 degrees. Line a baking sheet with parchment paper and lightly flour a work surface.

Cut the dough in half and return unused portion to the fridge.

Roll out the half of dough you are using to 1/4 inch thickness and then cut into 12 2-inch rounds, re-rolling scraps if necessary.

Place the dough onto prepared baking sheets. Bake in the oven for 11-13 minutes, or until they are just golden on the bottom edges. The cookies will be quite pale on top, this is fine.

Remove the cookies to a cooling rack to cool completely. Repeat with remaining dough half. You will have 24 cookies after baking.

Once the cookies have cooled, turn over half of them. Then, using the back of a spoon or an offset spatula, place a tablespoon or two of the dulce de leche on the flat surface of the upside down cookie. Place a right side up cookie on top of the filling, and gently press to sandwich them together. Repeat with the remaining cookies. (You'll have 12 sandwich cookies total.)

Dust generously with powdered sugar and serve!
Nutrition
Serving:
1
Cookie
·
Calories:
102
kcal
·
Carbohydrates:
22
g
·
Protein:
1
g
·
Fat:
1
g
·
Saturated Fat:
1
g
·
Cholesterol:
33
mg
·
Sodium:
98
mg
·
Potassium:
45
mg
·
Fiber:
1
g
·
Sugar:
6
g
·
Vitamin A:
43
IU
·
Vitamin C:
1
mg
·
Calcium:
19
mg
·
Iron:
1
mg
Other Notes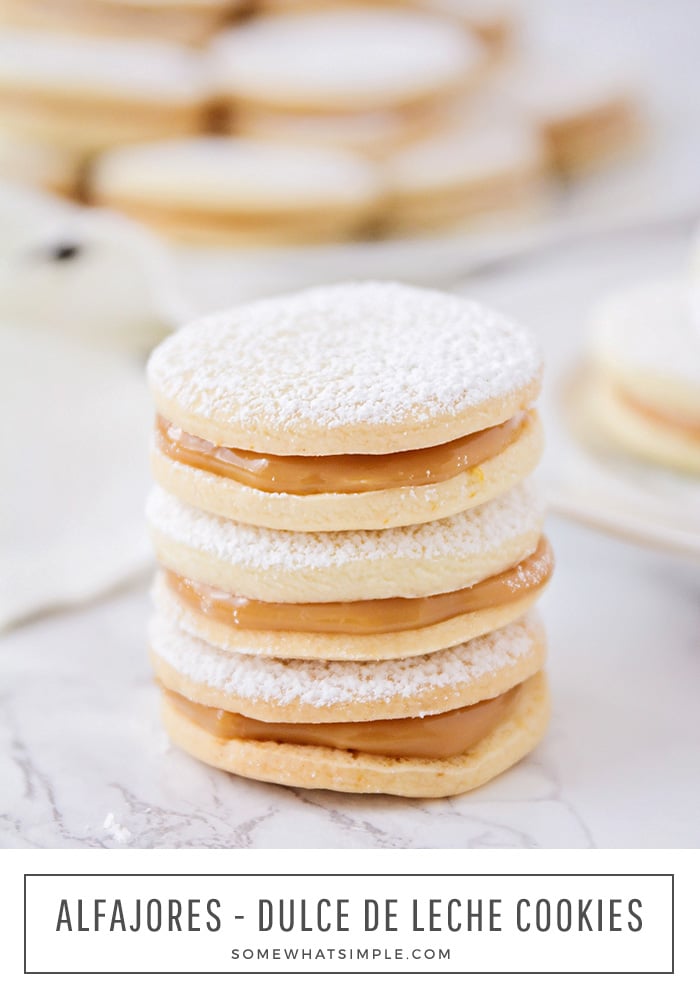 Enjoy!