Today's Peanut Butter Blossoms Recipe is sponsored by Hershey's Kisses.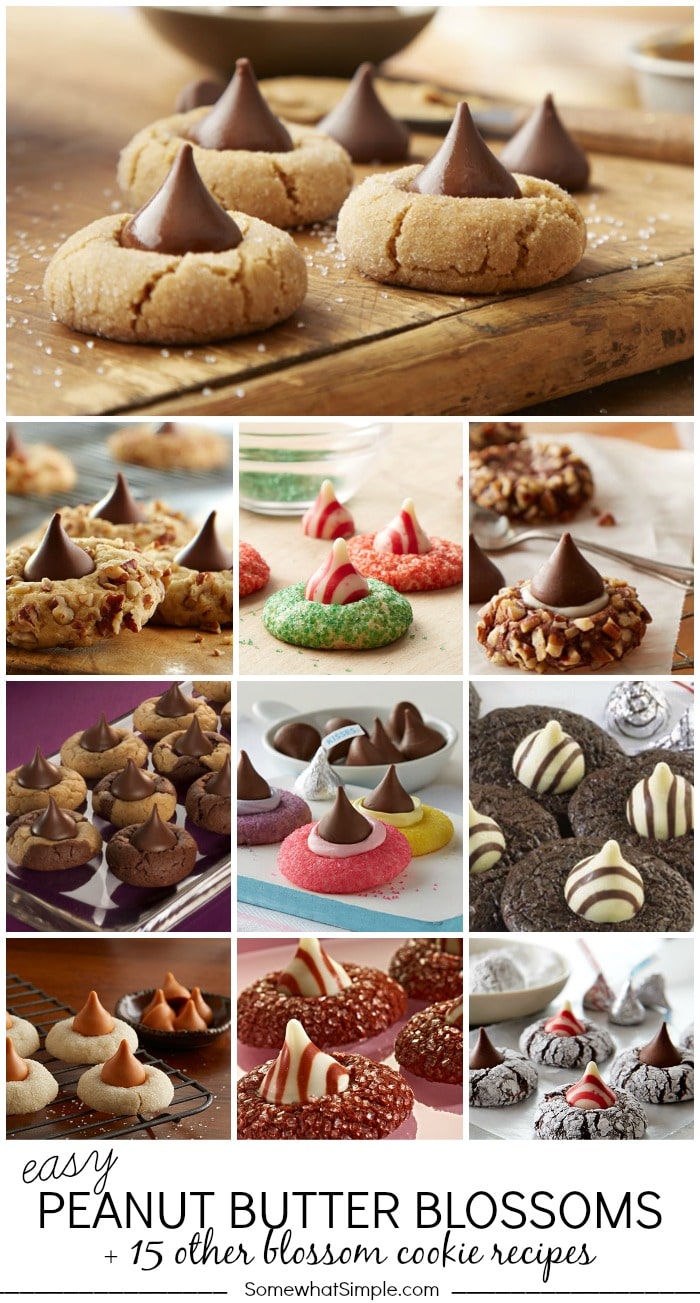 The holidays just wouldn't be the same without Peanut Butter Blossoms! I love using these cookies to create mini gifts for friends and neighbors. We place the cookies in treat bags and tie them up with a ribbon- super simple and delicious!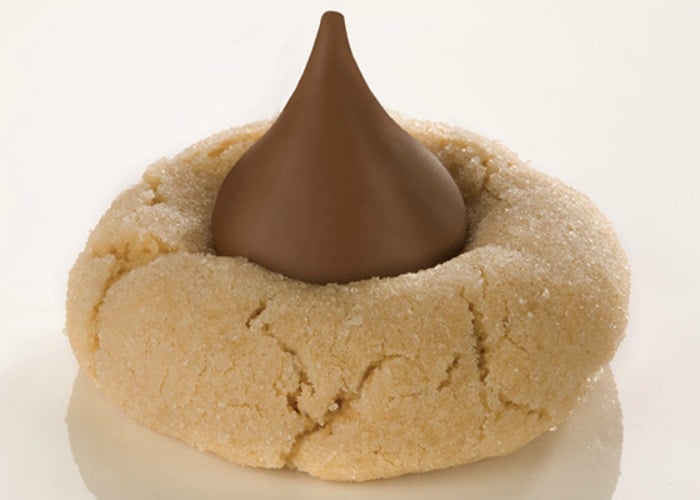 Peanut Butter Blossoms Recipe
from Hersheys.com || makes 48 cookies
INGREDIENTS
48 Hershey's Kisses milk chocolates, with wrappers removed
1/2 cup shortening
3/4 cup creamy peanut butter
1/3 cup granulated sugar
1/3 cup packed light brown sugar
1 egg
2 tablespoons milk
1 teaspoon vanilla extract
1 1/2 cups all-purpose flour
1 teaspoon baking soda
1/2 teaspoon salt
1/3 cup additional granulated sugar for rolling
DIRECTIONS:
Heat oven to 375°F.
Beat the shortening and peanut butter in a large bowl.
Add the sugars and beat until fluffy.
Add egg, milk and vanilla and mix well.
Stir together flour, baking soda and salt. Gradually beat into peanut butter mixture.
Shape dough into 1-inch balls. Roll in more granulated sugar and place on ungreased cookie sheet.
Bake 8 to 10 minutes or until lightly browned.
Immediately press a KISS into the center of each cookie. The cookies will crack around the edges.
Let the cookies cool completely on a wire rack.
ENJOY!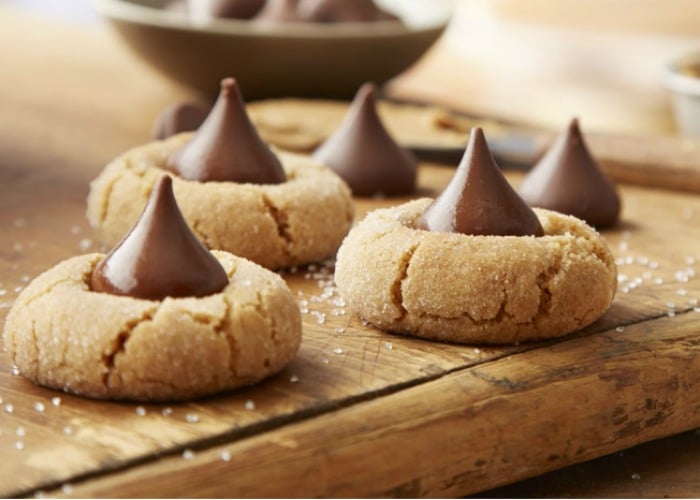 Hershey's asked me to share my favorite flavor of Hershey's Kisses. I do love the Almond and Peppermint Kisses, but I enjoy the original Milk Chocolate Kisses most!
Here are 15 blossom cookie recipes you might enjoy.
All recipes are from Hersheys.com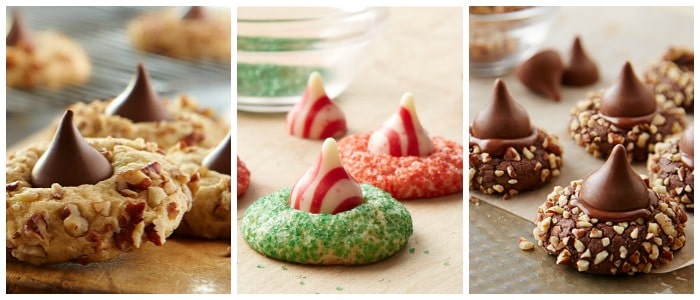 Butter Nut Blossoms || Candy Candy Cane Blossoms || Caramel Thumbprint Cookies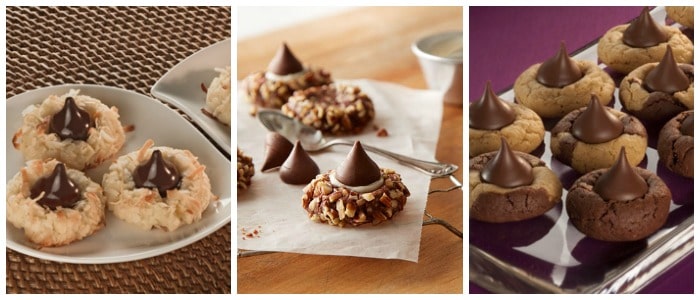 Carribbean Blossom Cookies || Crunchy Almond Thumbprint Cookies || Easy Peanut Butter Cookie Trio Cookies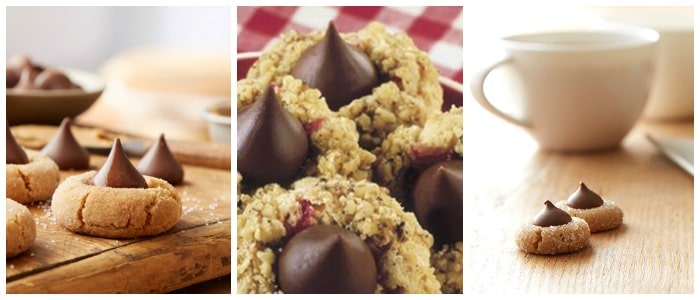 Gluten Free Peanut Butter Blossom Cookies || Kissmas Almond Cookies || Mini Peanut Butter Blossom Cookies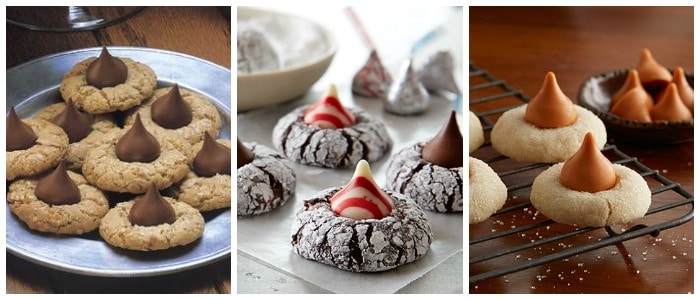 Oatmeal Blossom Cookies || Peppermint Brownie Drop Cookies || Pumpkin Spice Blossom Cookies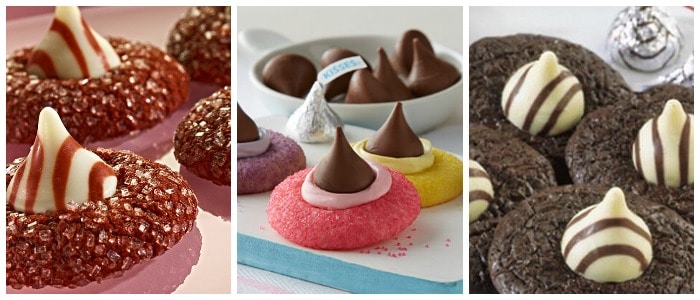 Red Velvet Blossom Cookies || Springtime Thumbprint Cookies || Tuxedo Brownie Cookies
This Peanut Butter Blossom Recipe first published in January 2014.