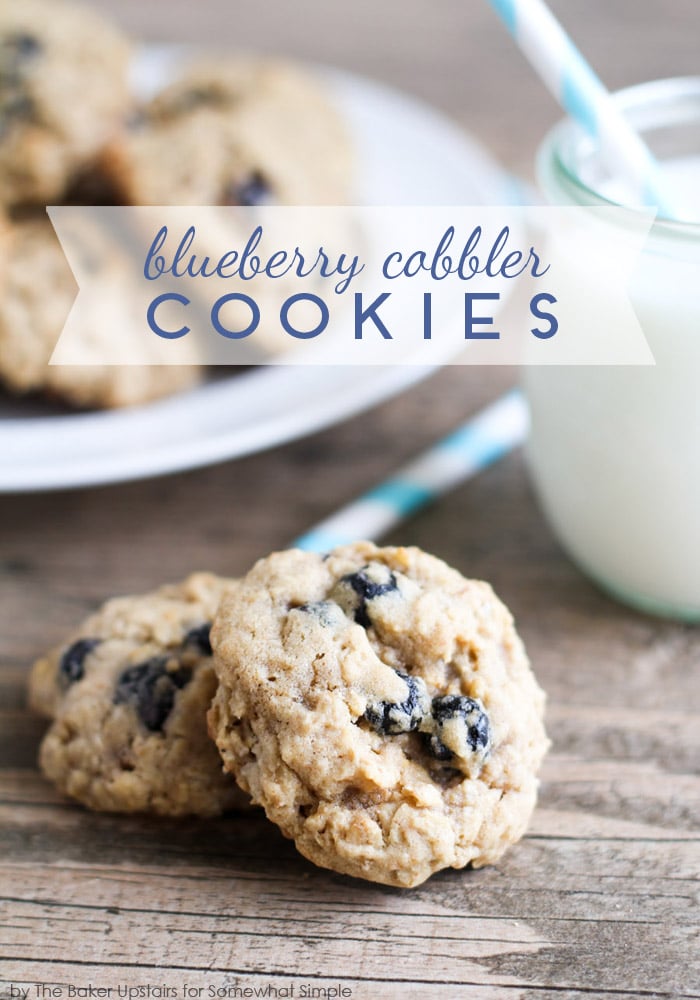 Are you an oatmeal cookie lover like me? Don't get me wrong, I am an equal opportunity cookie consumer and I will eat pretty much any cookie you set in front of me. I love pretty much all cookies, from gooey chocolate chip cookies to sweet frosted sugar cookies to crisp buttery shortbread cookies. But oatmeal cookies have a special place in my heart. Somehow, to me, they're the most homey of cookies and are so comforting and delicious to eat! My husband and I have frequent debates about what kind of mix-ins our oatmeal cookies should have. He is firmly in the chocolate chip camp (what??) and I'm convinced that they're just not oatmeal cookies without raisins. These blueberry cobbler cookies are the compromise we came up with (he loves blueberries, I love fruit in my cookies) and I think they're even more delicious than any of the previous options we've tried!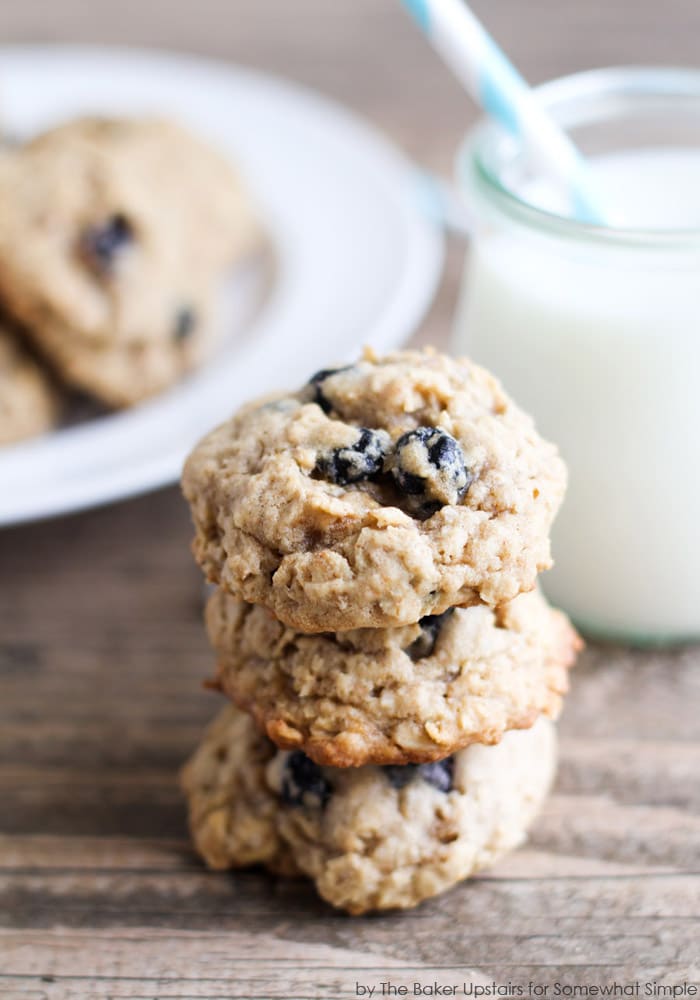 These cookies are soft and chewy, just slightly crisp around the edges, and studded with delicious sweet blueberries. The dried blueberries take in some of the moisture from the cookie dough and plump up while they bake. The combination of cinnamony cookies and sweet blueberries is fantastic! I think these are definitely some of the best oatmeal cookies I've ever made, and I hope you'll enjoy them too!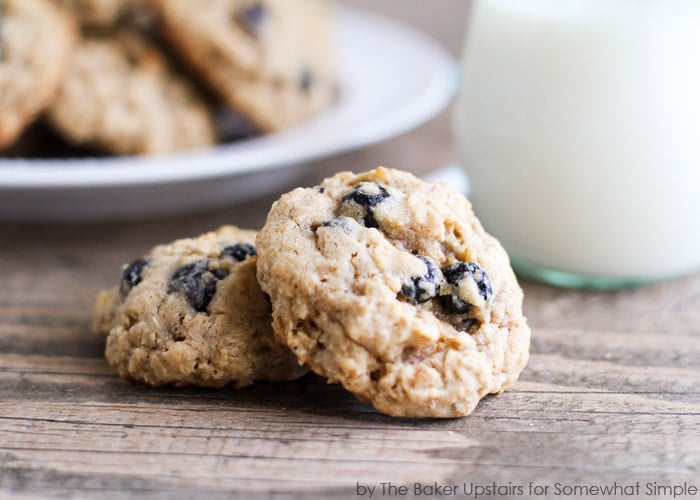 Blueberry Cobbler Cookies
INGREDIENTS:
1 cup butter, softened
1 3/4 cup brown sugar
2 eggs
2 tablespoons milk
2 teaspoons vanilla
4 cups old fashioned oats
1 1/2 cups all purpose flour
1/2 cup whole wheat flour
1 teaspoon baking soda
1/2 teaspoon salt
1 teaspoon cinnamon
1 (3.5 ounce) bag dried blueberries
DIRECTIONS:
Preheat the oven to 375. Line two large baking sheets with parchment or spray with cooking spray.
In a large bowl or the bowl of a stand mixer, cream together the butter and brown sugar until light and fluffy. Add the eggs, milk, and vanilla, and mix to combine. Add the oats, flour, whole wheat flour, baking soda, salt, and cinnamon, and mix until combined. Fold in the blueberries with a rubber spatula.
Scoop tablespoon sized balls of dough onto the prepared baking sheets. Bake 10-12 minutes or until lightly golden brown around the edges.
adapted from This Silly Girl's Life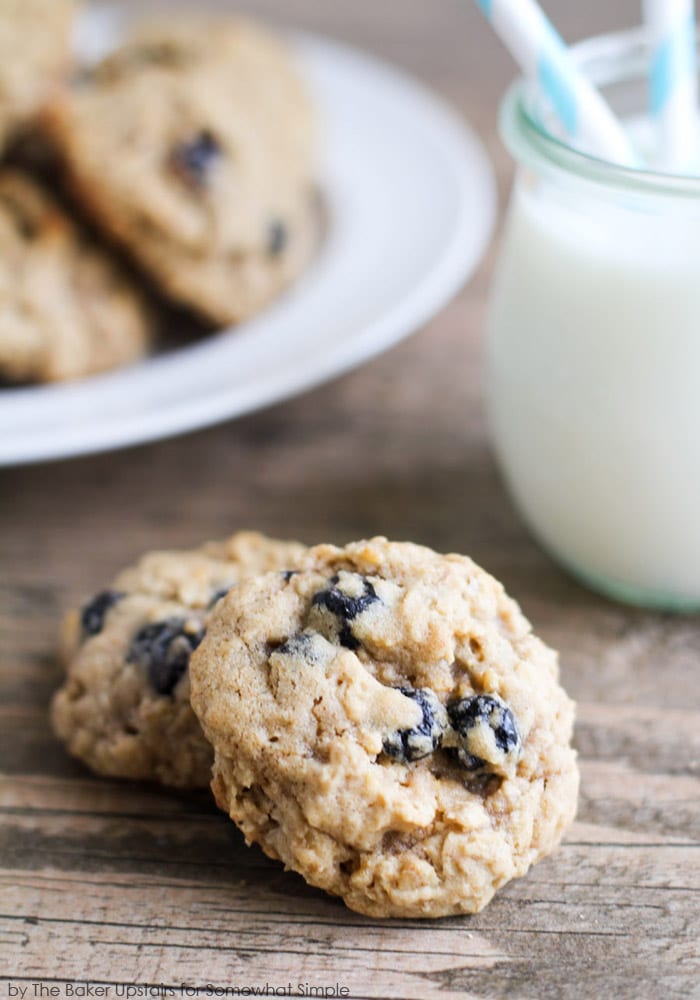 For more delicious blueberry recipes, come check out some of my favorites on my blog, The Baker Upstairs:

Lemon Blueberry Cupcakes | Glazed Lemon Blueberry Muffins | Simple Blueberry Turnovers