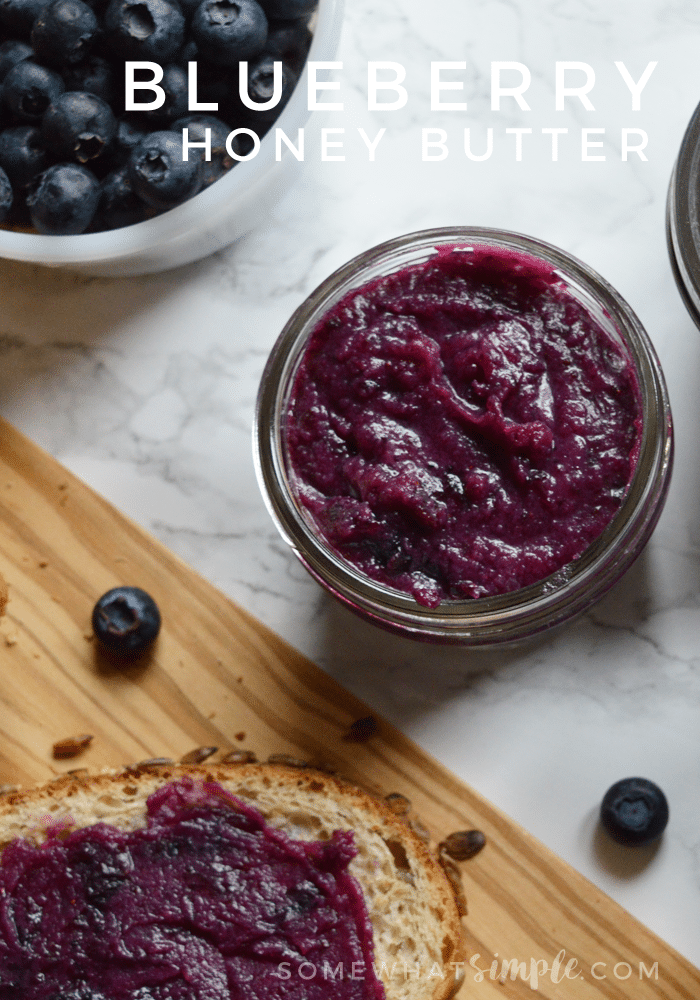 This Blueberry Honey Butter recipe is the perfect addition to… well, everything. Keep reading for the recipe and to see how you can download our FREE printable labels – perfect for gift-giving!
If you love blueberries as much as we do, be sure to check out a few more of our favorite blueberry recipes – Easy Blueberry Crumble, Best Blueberry Muffins, and Blueberry Lemon Pancakes.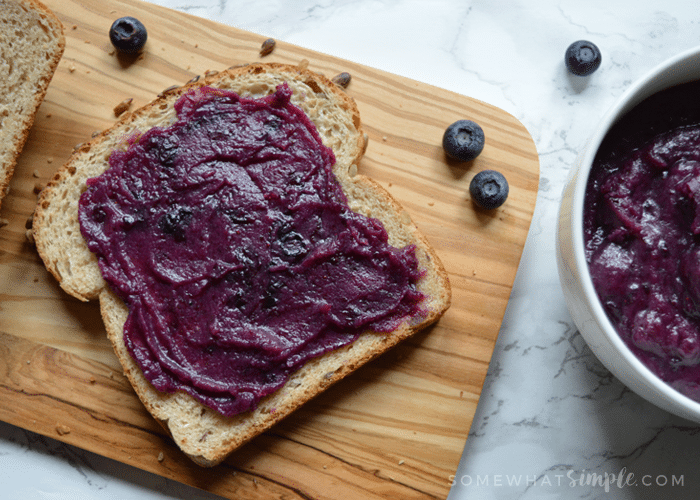 Visiting Wyman's of Maine
In June, I was given the opportunity to check something off my bucket list: Prince Edward Island. When invited by Wyman's of Maine to attend their Honeybee Summit, I did a little dance in the privacy of my own home, then composed myself and professionally responded that I would be more than happy to attend. Along with a group of other bloggers, we stayed at the most amazing Inn At Bay Fortune, ate the most incredible food, and were treated so graciously by the most genuine people I have ever met.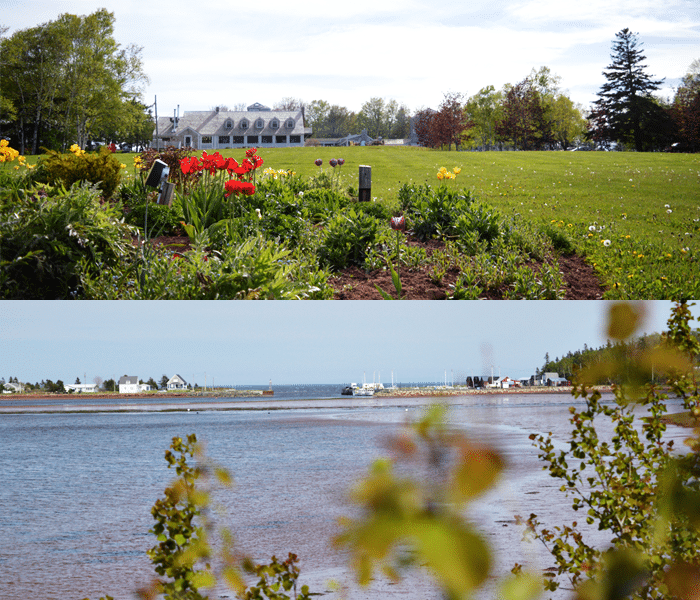 In between basking in nature's beauty, and experiencing the delicious food PEI has to offer, I learned a little more about wild blueberries and honeybees. We were given the opportunity to tour Wyman's wild blueberry factory. I've always been a fan of watching how things work, so this was my jam, people. (Pun intended)
Wyman's has a short period of time to get there wild blueberries picked and packaged. The whole process is genius. From the way they pick, to the way they sort and flash freeze – all within 24 hours, and nothing goes to waste. These little babies will taste as fresh as the day they were picked!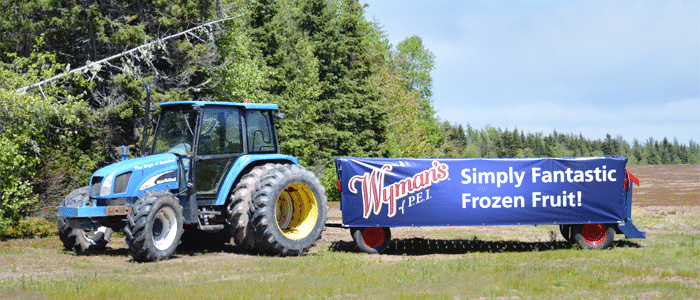 And then we met the bees.
Was I brave, and removed one of my gloves so I could take these pics for ya'll to see?
Yes. Yes, I was.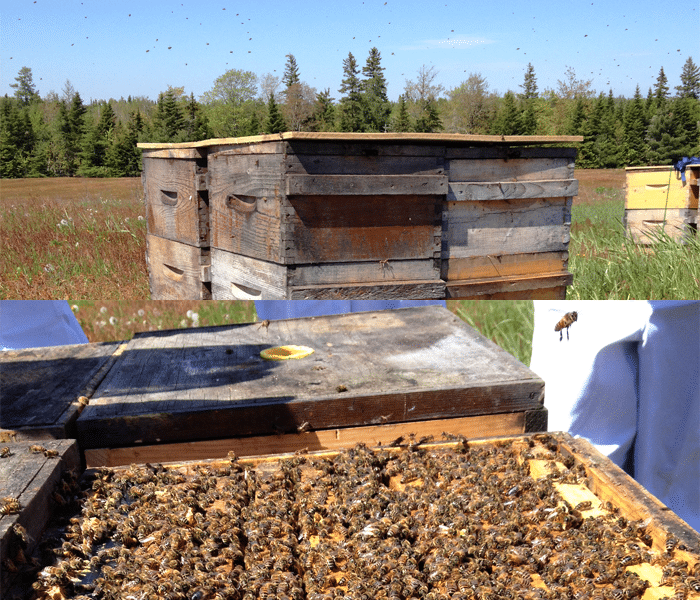 Honey & Blueberry FAQs
Wild blueberries have a brighter color due to the fact that they have twice the antioxidants as the cultivated blueberries.

They pack a lot into a little body.

(They're like the Danny DeVito of the blueberry world.)

Wild blueberries are rich in potassium, vitamin C, folic acid, and dietary fiber.

My favorite is fiber since it satisfies hunger with fewer calories. #SwimsuitSeason

Honey bees are responsible for pollinating one-third of our nation's produce.

No bees? No berries.

You can read more about what Wyman's is trying to do about that

here

.

Wyman's owns and manages 1,400 hives on Prince Edward Island with a resident apiarist.

Which inspired this Blueberry Honey Butter recipe: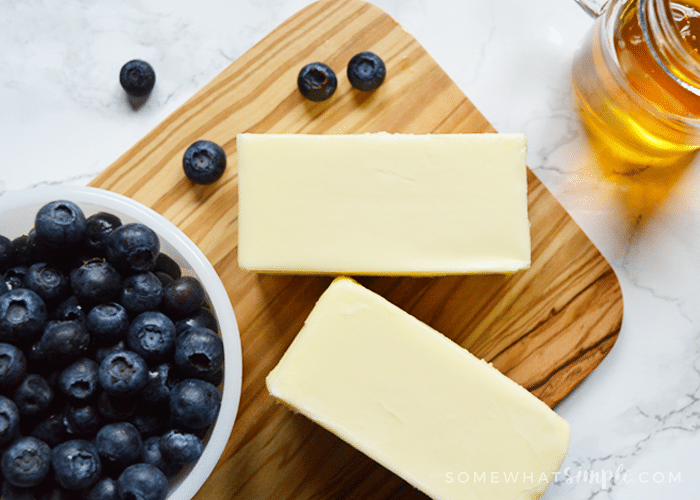 How To Make Blueberry Honey Butter
Add Some Heat – Put the blueberries, honey and lemon juice into a saucepan and bring everything to a boil over medium heat. Once it becomes a deep purple color you'll know it's ready.
Chill Out – Remove the blueberry mixture from the stove and allow it to cool.
Blend – Using a standard blender, combine the mixture with the butter. You'll want to blend everything until it is nice and smooth.
Serve – I love to spread this blueberry honey butter on a warm piece of toast in the morning. It also goes great on pancakes, waffles, English muffins and anything else you can think of!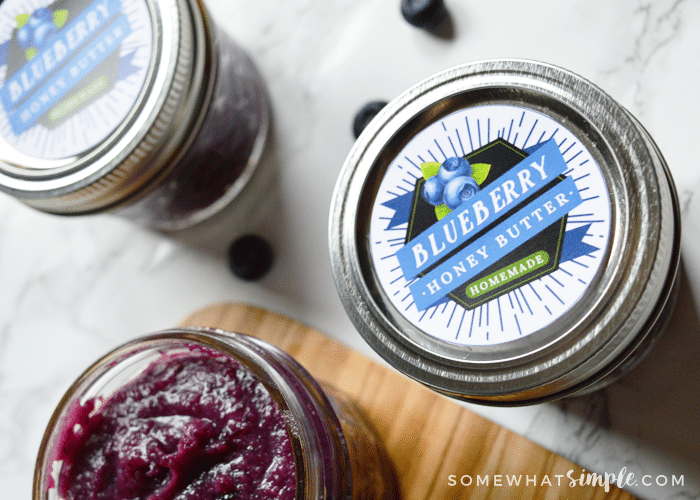 Free Gift Tag Printable
Want to give this blueberry honey butter as a gift to neighbors and friends? Simply download and print our free labels and attach them to jar lids with glue or double sided tape! Let us know if you make this butter and give it to a friend or neighbor by leaving us a comment below or by tagging us on social media!
Blueberry Honey Butter
Servings:
4
1/4 pint jars
This Blueberry Honey Butter recipe is the perfect addition to... well, everything.
Ingredients
1

cup

Wyman's Wild Blueberries

1/2

cup

Honey

2

tsp

Lemon Juice

,

optional

1

cup

(2 cubeButter
Instructions
Place blueberries, honey, and lemon juice in a pan. If you like, mash the blueberries with a fork.

On medium - medium  high heat, bring the mixture to a low boil, until it becomes a rich purple color.

Remove from heat and let cool.

In a blender, combine blueberry mixture and butter, then beat until smooth.

Serve on bread, biscuits, English muffins, pancakes, croissants, rolls, etc, and enjoy!!
Notes
Makes 4 quarter pint jars. Calories listed are for 1 whole jar. 
Nutrition
Other Notes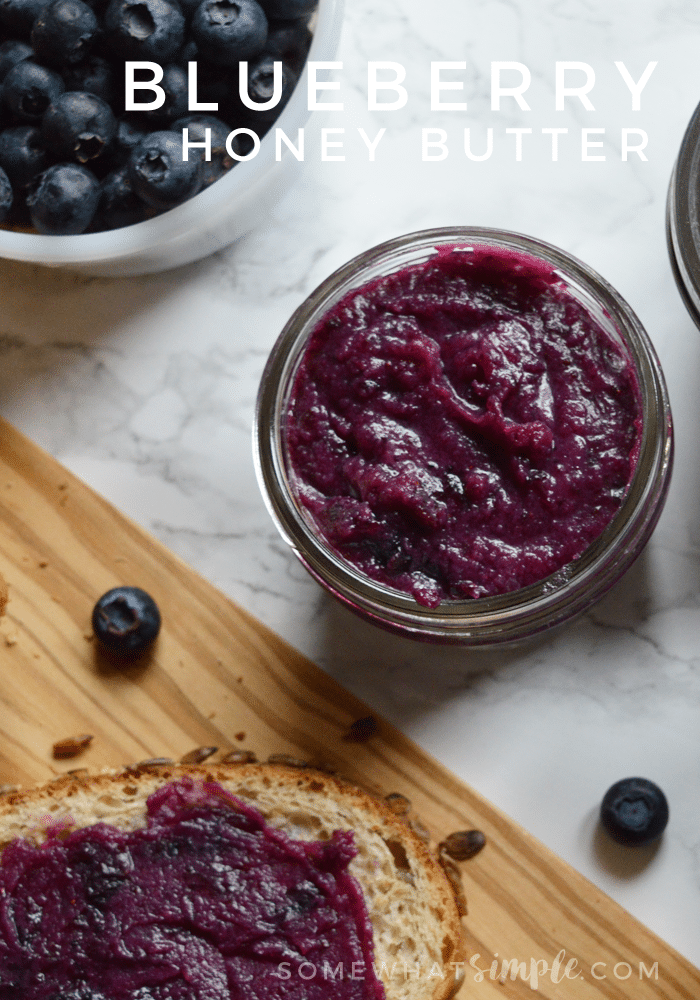 Wyman's of Maine was so kind to sponsor my trip to PEI, however I was not compensated for this recipe + free printable post. All opinions and thoughts are my own.