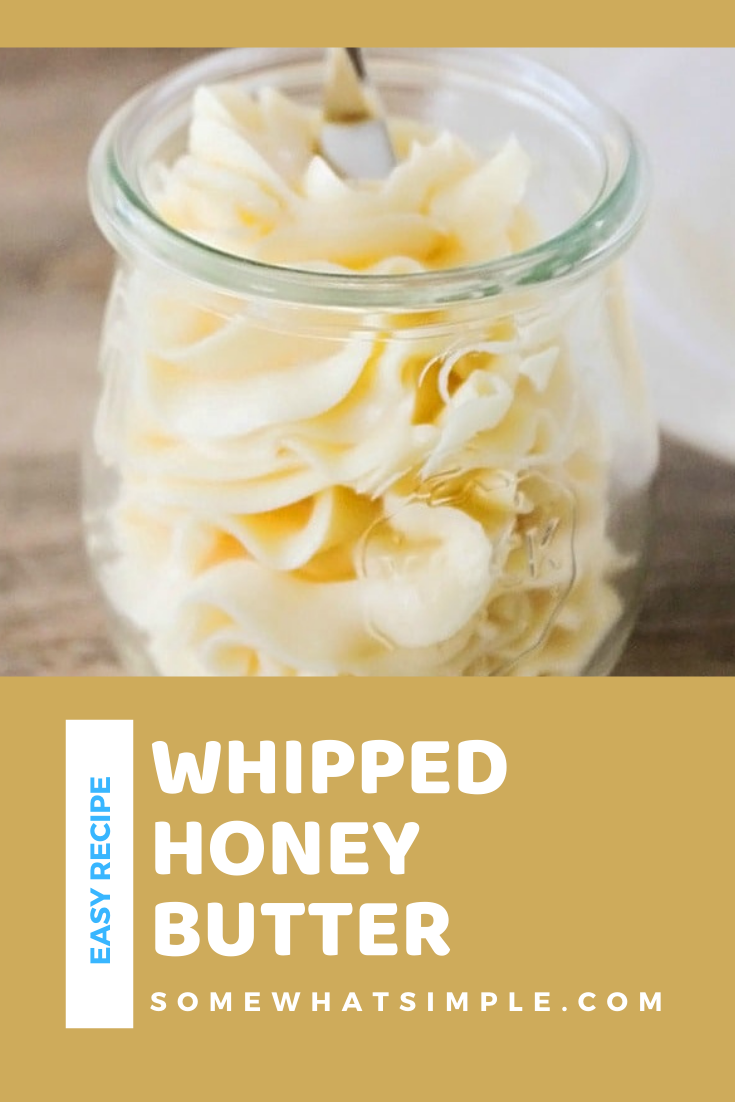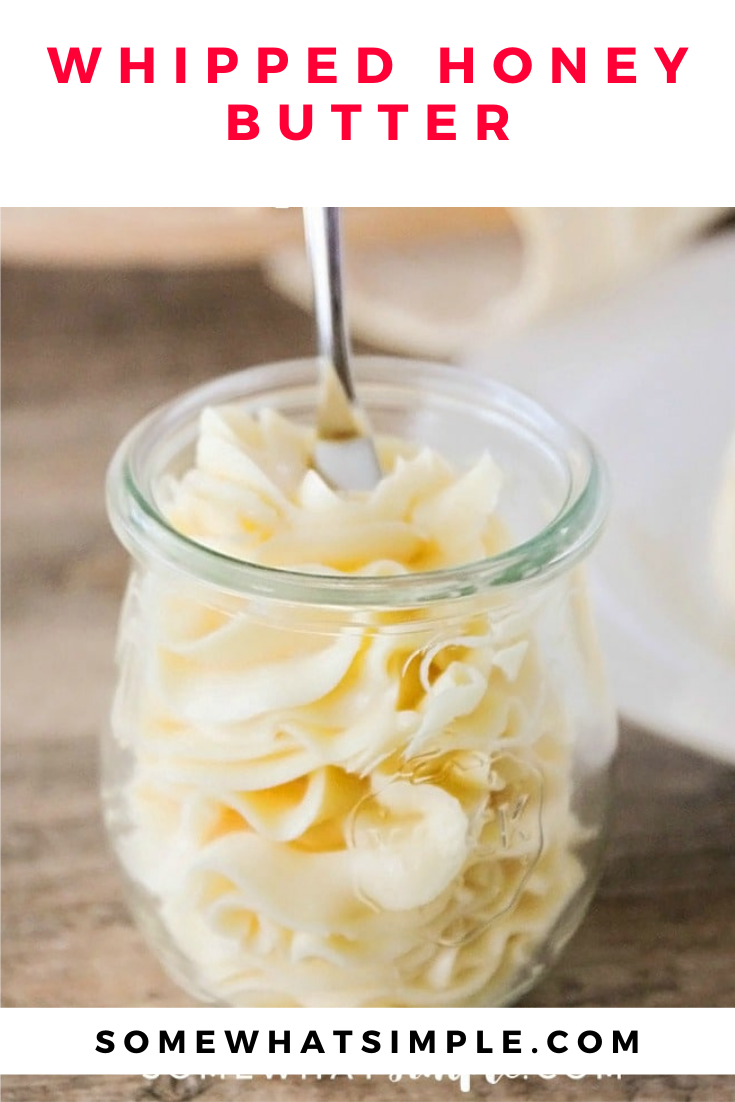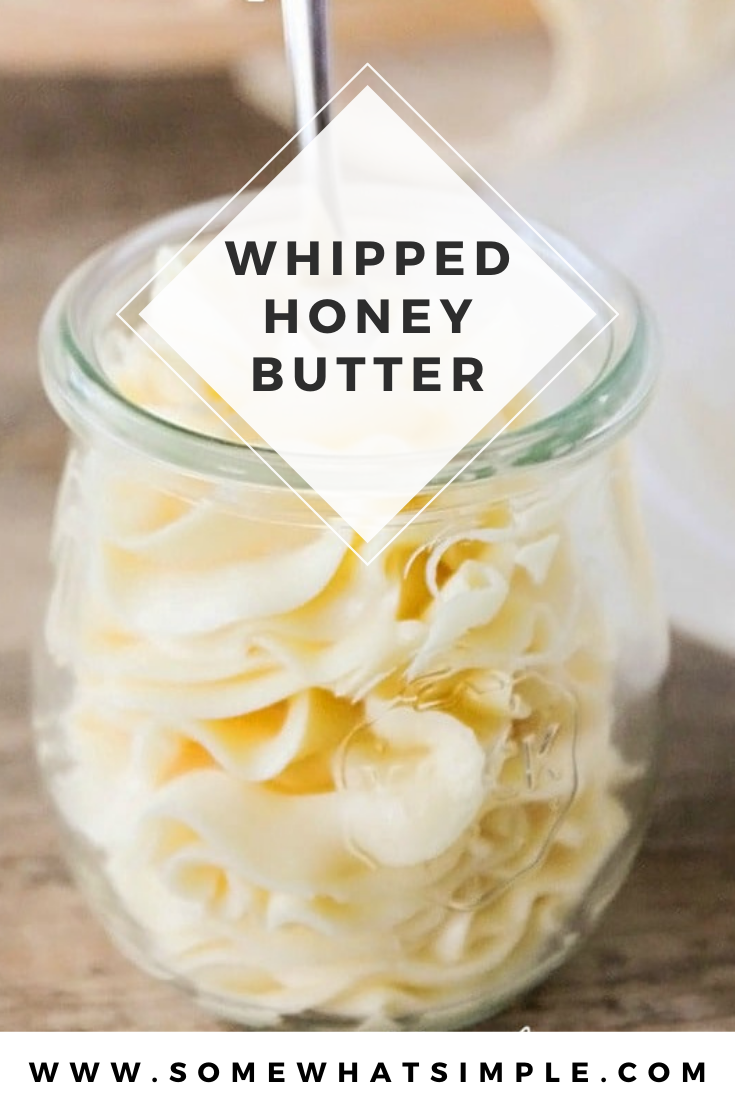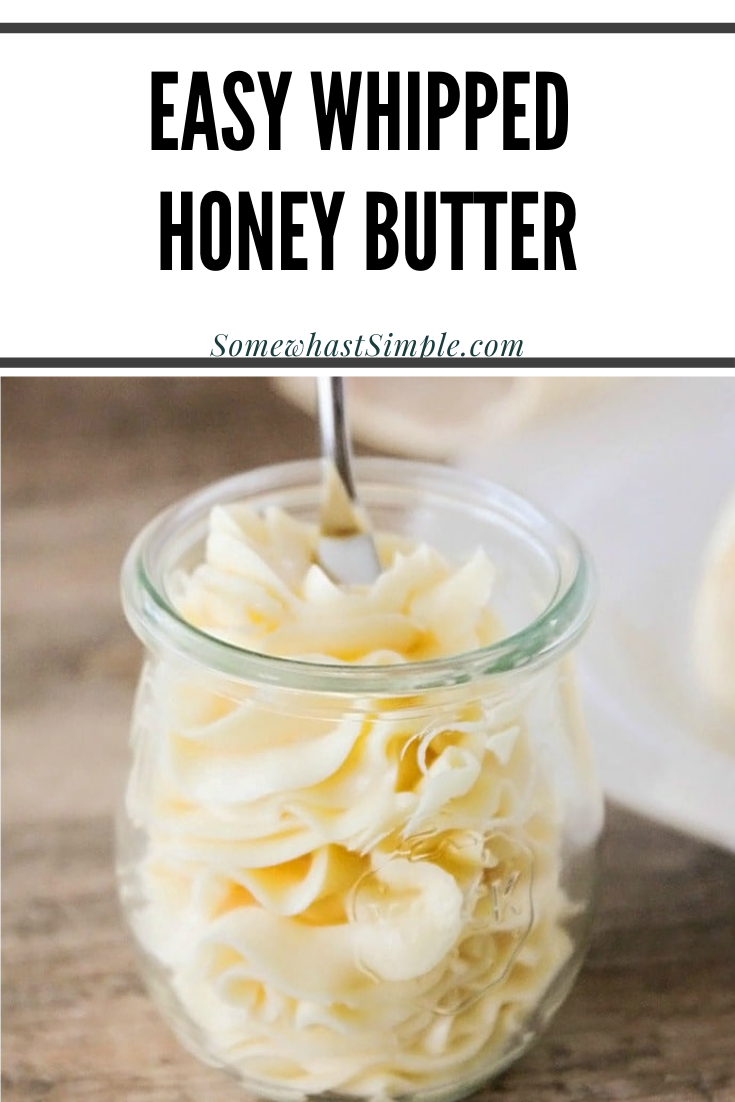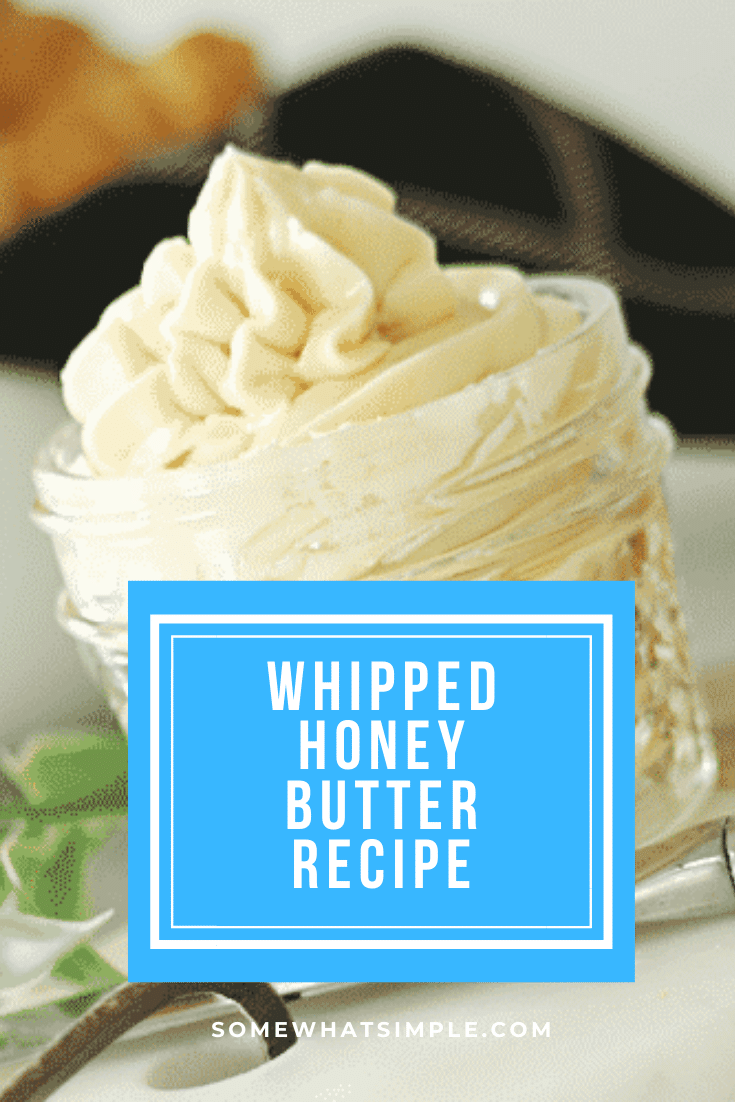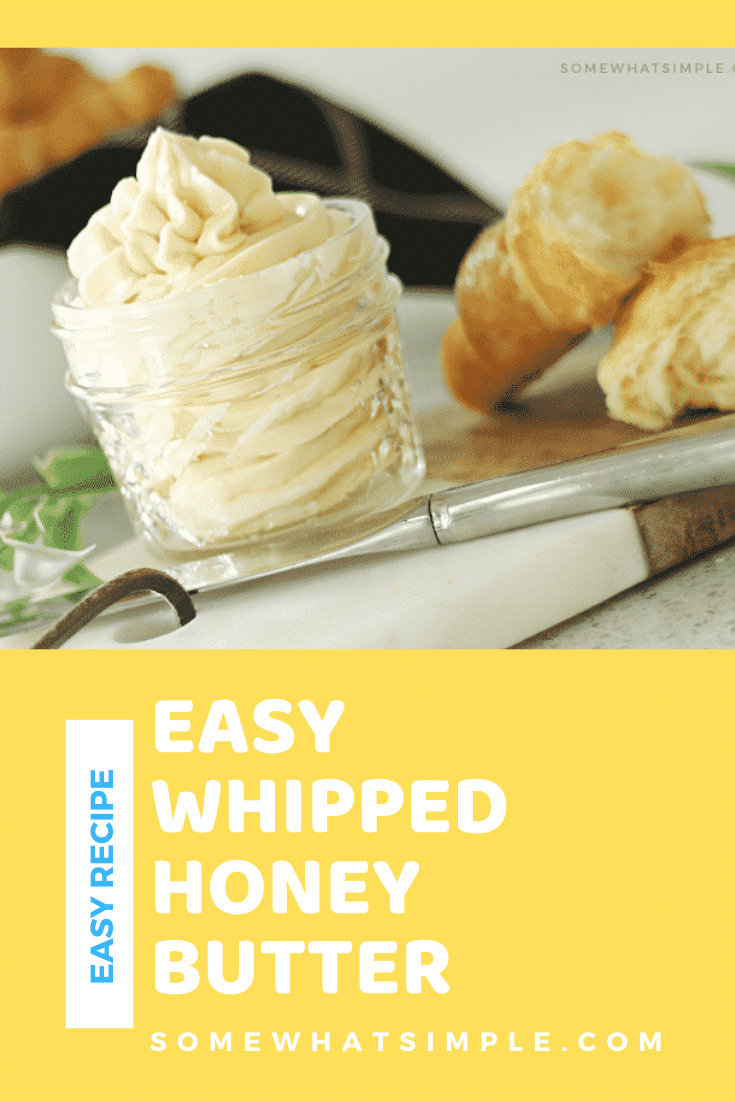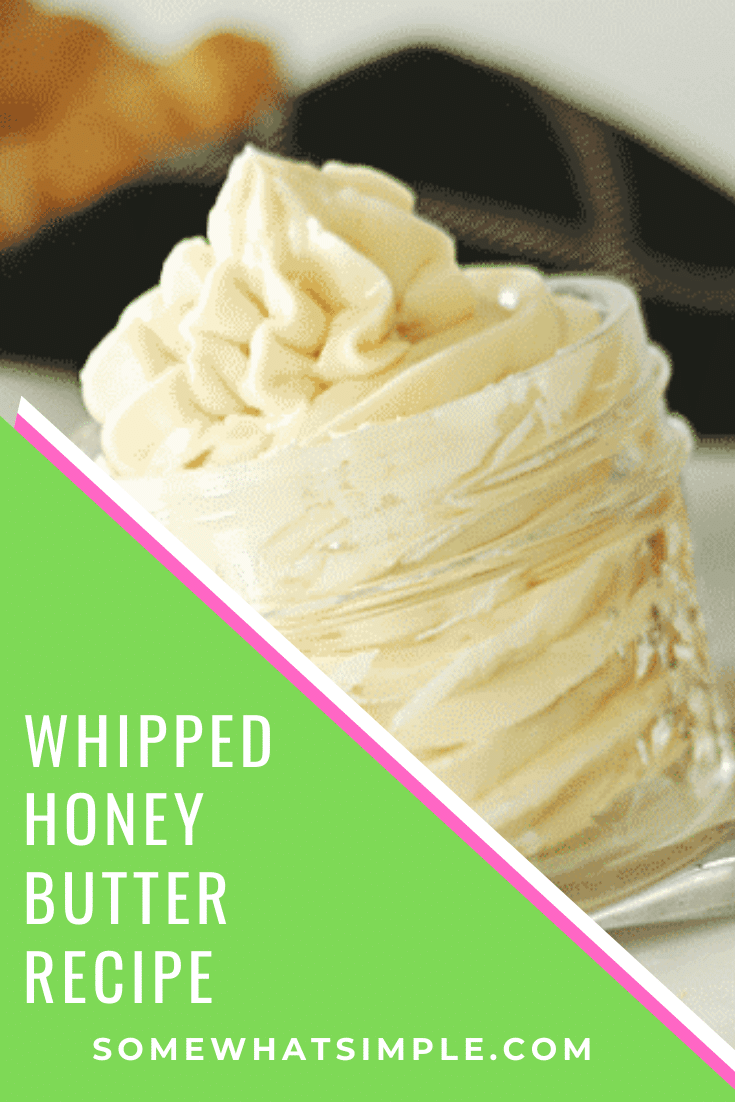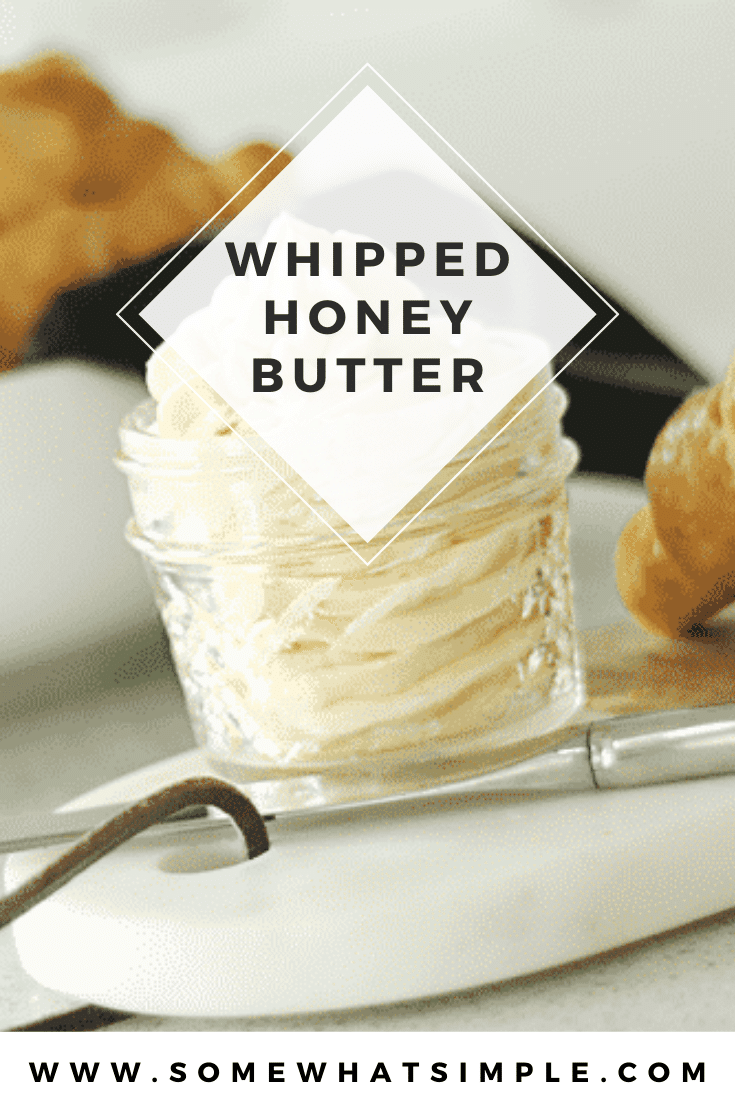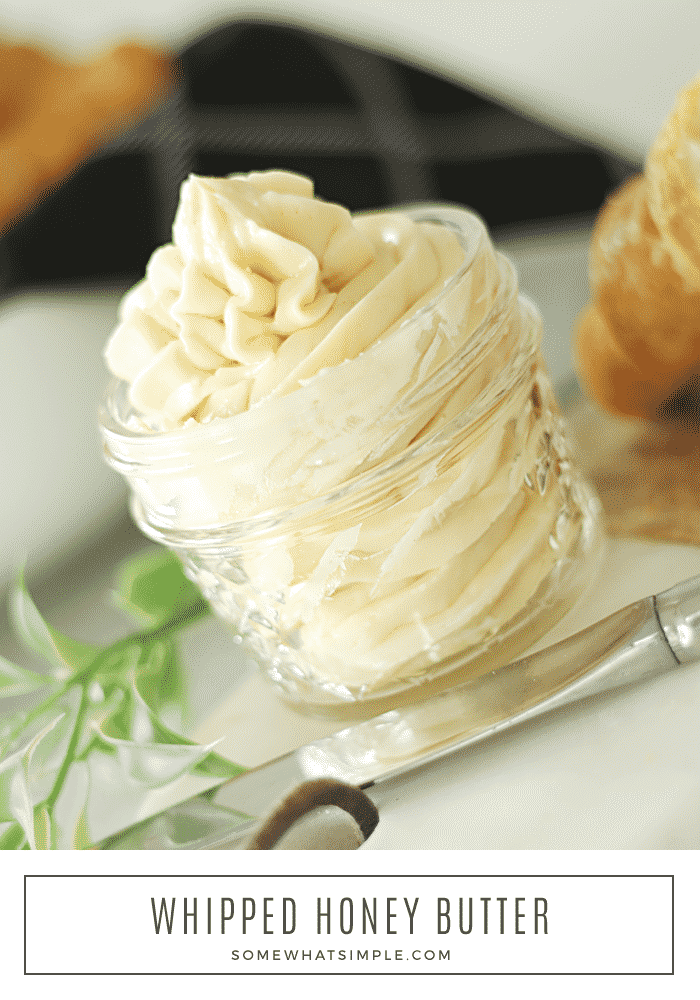 This honey butter recipe is the perfect way to spread even more goodness on foods you love! This easy recipe is ready in just a few minutes and uses only 3 ingredients. Honey butter is perfect to use on your favorite bread, breakfast dish or anything else you top with butter.
If you want your dinner guests to think they have died and gone to heaven, simply serve this delicious recipe with a warm batch of these Homemade Dinner Rolls.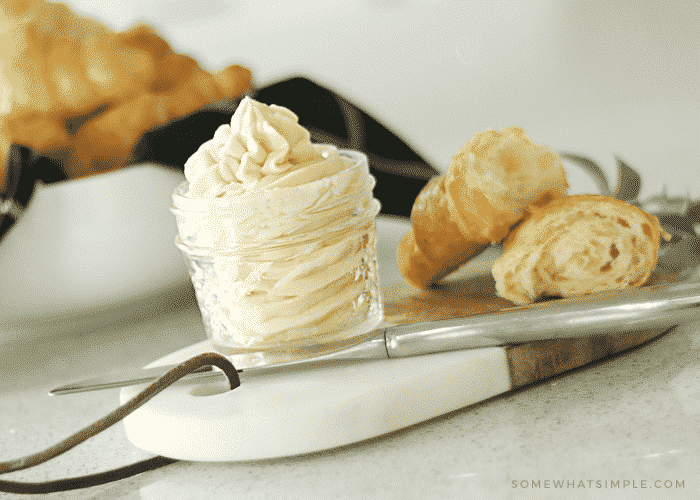 Honey Butter
We've been making Lion House Rolls for years now, and as good as they are all by themselves, they are even more AMAZING with this whipped honey butter recipe! This stuff is delicious on hot rolls, muffins, waffles, pancakes, homemade bread, toast or any other favorite carb!
Not only is honey butter delicious, it's also simple to make and perfect to prepare far in advance – which makes one less thing for you to whip up when you're ready to eat! Just follow this easy recipe and your eating habits will be changed forever.
How To Make Honey Butter
This recipe is super simple to make and can be done in 3 easy steps. Don't forget to check out the video below to see just how easy this is to make!
Using a hand mixer, whip soften butter by itself until it's light and fluffy
While continuing to mix, gradually add in the vanilla and honey
Continue to beat until you reach your desired consistency. The fluffier the better!
Recipe Tips
The easiest way to mix the ingredients is with an electric hand mixer.
Don't worry if the butter appears to be grainy and separated at first. Just keep whipping until it's smooth and creamy which will take a couple of minutes.
If you want your butter to have the beautiful texture shown in the picture I used this large piping tip when pouring it into the jar.
Keep the honey butter refrigerated until you're ready to use. You can re-whip the butter if necessary.
How Long Does Honey Butter Last
Once you've made your honey butter it will need to be refrigerated. You can store this recipe in the refrigerator for about 5 months before you will need to throw it out. This will of course vary depending on when you originally purchased the butter you use to make it. While the honey itself will never go bad, it doesn't have any magical powers that will extend the life of the butter if it has already been sitting in your refrigerator for 4 months.
What Do You Eat Honey Butter With
This delicious recipe goes well with virtually everything you put regular butter on. Here are a few of our favorite recipes we love to use it with.
More Easy Butter Recipes
If you enjoyed this easy butter recipe then you'll love these other delicious butter recipes.
Once you've had a chance to make this simple recipe, leave us a comment below and let us know how it turned out and what things you love to put it on.
Honey Butter Recipe
This whipped honey butter recipe is the perfect way to spread even more goodness on foods you love! Throw it on your favorite bread, breakfast dish or anything else you top with butter.
Ingredients
½

cup

butter

,

softened

½

teaspoon

vanilla

½

cup

honey
Instructions
Whip softened butter by itself until light and fluffy.

Add vanilla and honey gradually.

Beat for again until desired consistency- the fluffier the better!
Notes
Share some Whipped Honey Butter and hot, fresh rolls with your neighbors! Simply place a scoop of the butter on a square piece of parchment paper, then lift all four corners and tie it with baker's twine.  Nothing to return, nothing to store, and only a small bit of garbage to throw away!
Nutrition
Other Notes