Whipped Honey Butter is the perfect way to spread even more goodness on your baked goods!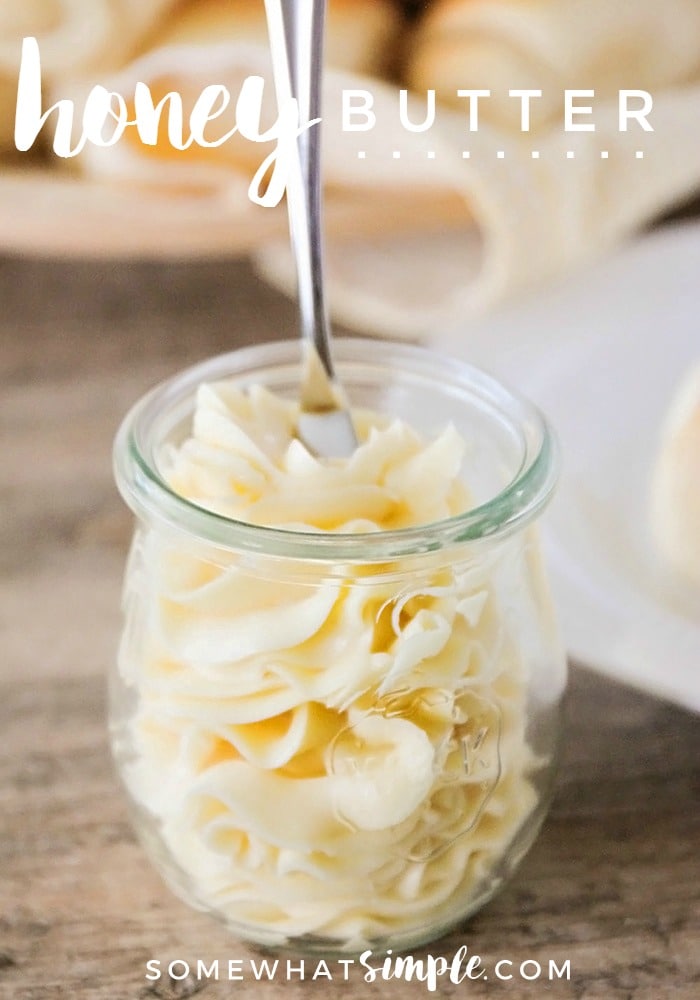 We've been making Lion House Rolls for years now, and as good as they are all by themselves, they are even more AMAZING with this whipped honey butter! This stuff is delicious on hot rolls, muffins, waffles, pancakes, homemade bread, toast or any other favorite carb!
Not only is it delicious, it's also simple to make and perfect to prepare far in advance – which makes one less thing for you to whip up when you're ready to eat!
WHIPPED HONEY BUTTER RECIPE
INGREDIENTS: 
½ cup butter, softened
½ teaspoon vanilla
½ cup honey
DIRECTIONS: 
Whip softened butter by itself until light and fluffy.
Add vanilla and honey gradually.
Beat for again until desired consistency- the fluffier the better!
Notes:
This butter should be stored in the refrigerator until ready to use.
I use electric beaters to whip the butter.
This may be re-whipped.  It will take a couple of minutes to achieve the correct consistency. Don't give up if it begins looking grainy and separated!  Keep whipping until smooth and creamy.
Share some Whipped Honey Butter and hot, fresh rolls with your neighbors! Simply place a scoop of the butter on a square piece of parchment paper, then lift all four corners and tie it with baker's twine.  Nothing to return, nothing to store, and only a small bit of garbage to throw away!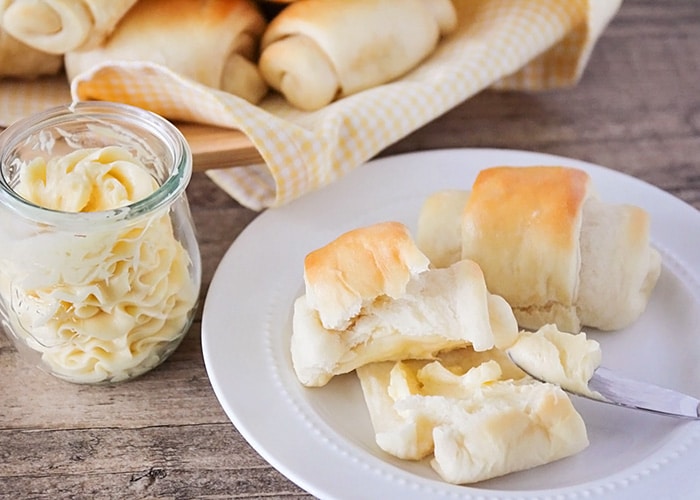 Here are a few more butter recipes you might enjoy: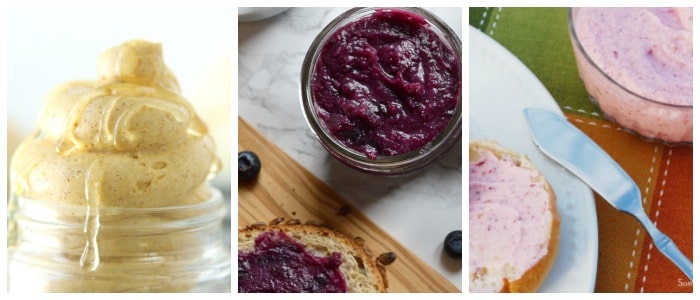 Whipped Pumpkin Honey Butter || Blueberry Honey Butter || Cranberry Butter
Hack Your Routine!
FREE E-COURSE
5 Time-Saving Tips for Crazy Busy Moms