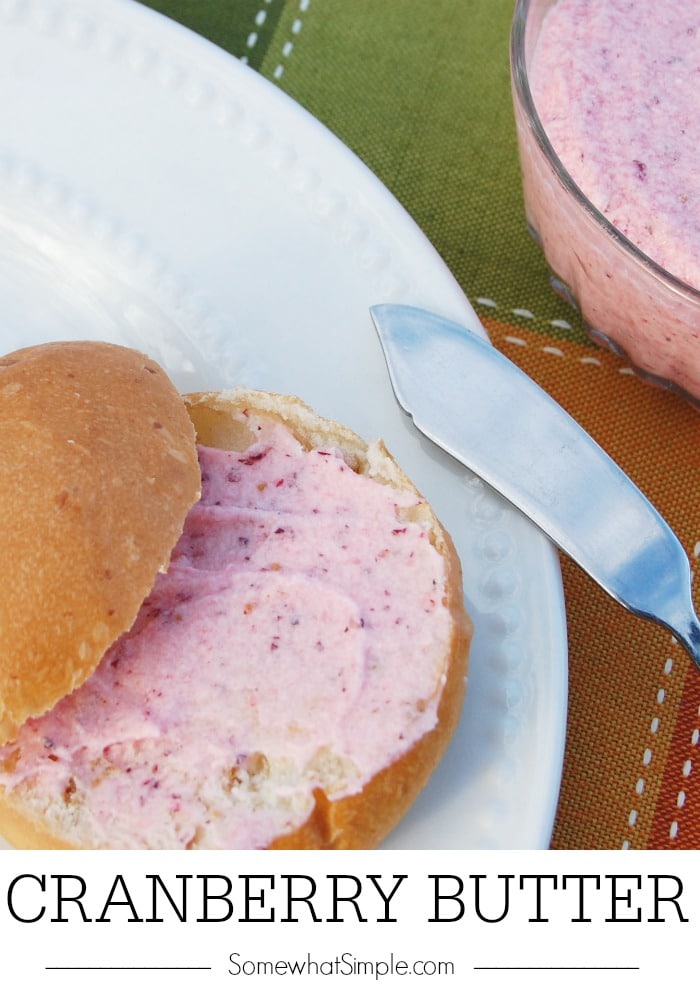 I made this cranberry butter for the first time last month and it was seriously SO delicious! My whole family went crazy over it, so I made it again and again! I have now used it on rolls, toast and even a breakfast sandwich. And with only 4 ingredients (nothing crazy!) – this recipe is simple to make but adds such a fresh, yummy flavor to whatever you spread it on. I'm definitely going to serve this for Thanksgiving- I can taste it on my mother-in-laws homemade rolls already! YUM! This recipe is definitely a keeper. Give it a try and you'll love it… I promise!
INGREDIENTS:
1/2 cup fresh cranberries, washed
1 3/4 cup powdered sugar
1/2 cup butter – room temperature
1 TBSP orange juice
DIRECTIONS:
Add the fresh cranberries and powdered sugar to a blender or food processor. Mix until very well blended.
Add butter and orange juice to cranberry mixture and blend until well incorporated.
Remove mixture from blender, place in the container you desire to serve it in and chill until set and ready to use.
Spread it on your favorite breads and ENJOY!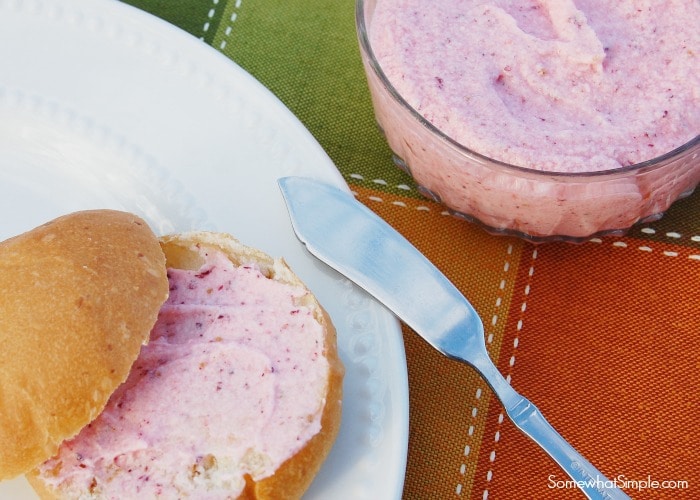 What do you think? Easy enough? Save this recipe for your Thanksgiving feast- you will not be disappointed!!
Happy Fall Everyone!!