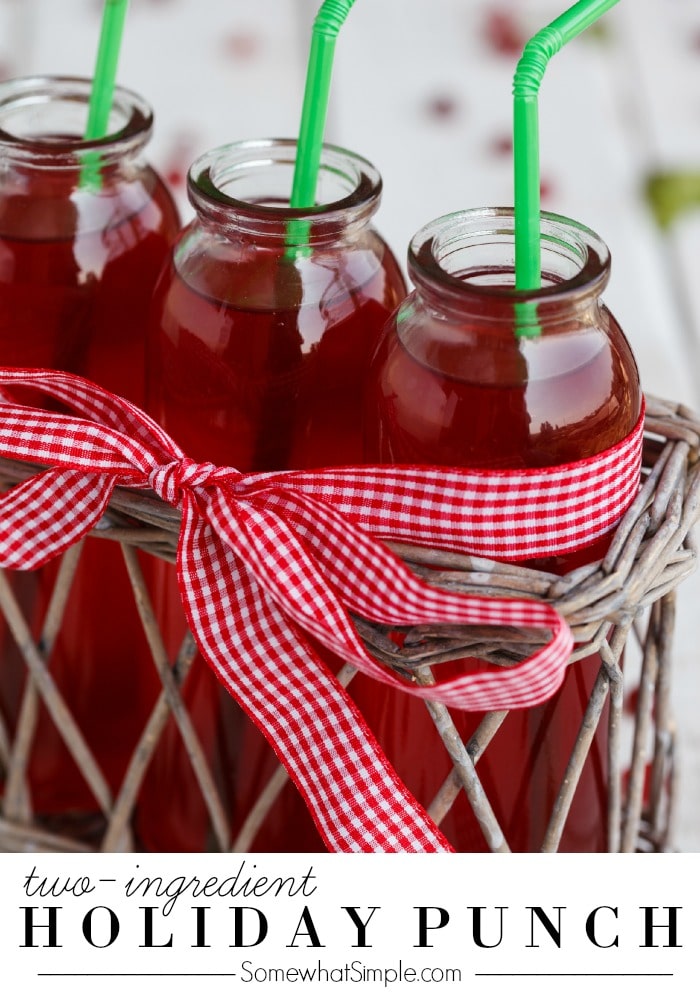 My mom used to make this holiday punch recipe all the time, especially around the holidays. It reminds me of home, of family, and of delicious homemade dinners. This punch recipe is now my own family's favorite drink to have with Thanksgiving and Christmas dinner. Best of all, it could not be any easier to make! Two ingredients that you can keep in your pantry and pull out when you need them Also, I've never met anyone who has tried this punch and hasn't liked it. Give it a try and let me know what you think!
Perfect Holiday Punch Recipe
*and we use the term "recipe" very lightly!
INGREDIENTS:
1 liter of lemon lime soda (chilled)
64 oz. bottle of cranberry apple juice (chilled)
DIRECTIONS:

MY LATEST VIDEOS
In large punch bowl or pitcher, combine lemon lime soda with cranberry apple juice.
Chill until ready to serve.
VARIATION:
This punch is also great if you try substituting plain cranberry juice or cran-raspberry juice in place of cranberry apple juice!
My mouth is watering as I type this!
We don't drink alcoholic drinks in my home, but my husband and I like to have a "fancy drink" sometimes after the kids go to bed. This punch is perfect to unwind and cuddle with your spouse!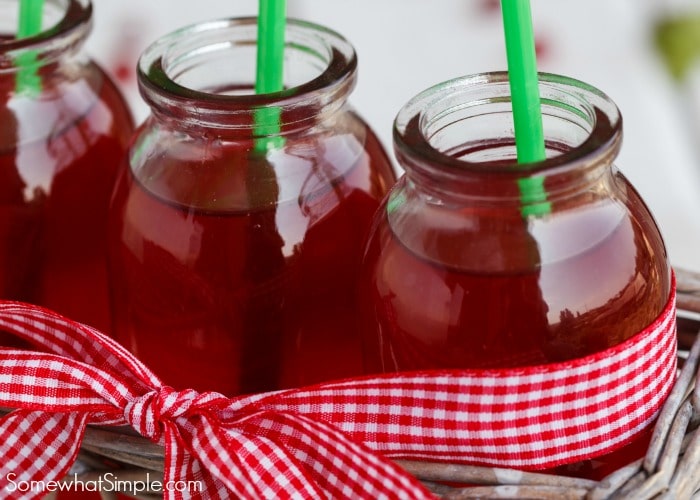 Pour a glass and drink up my friends!