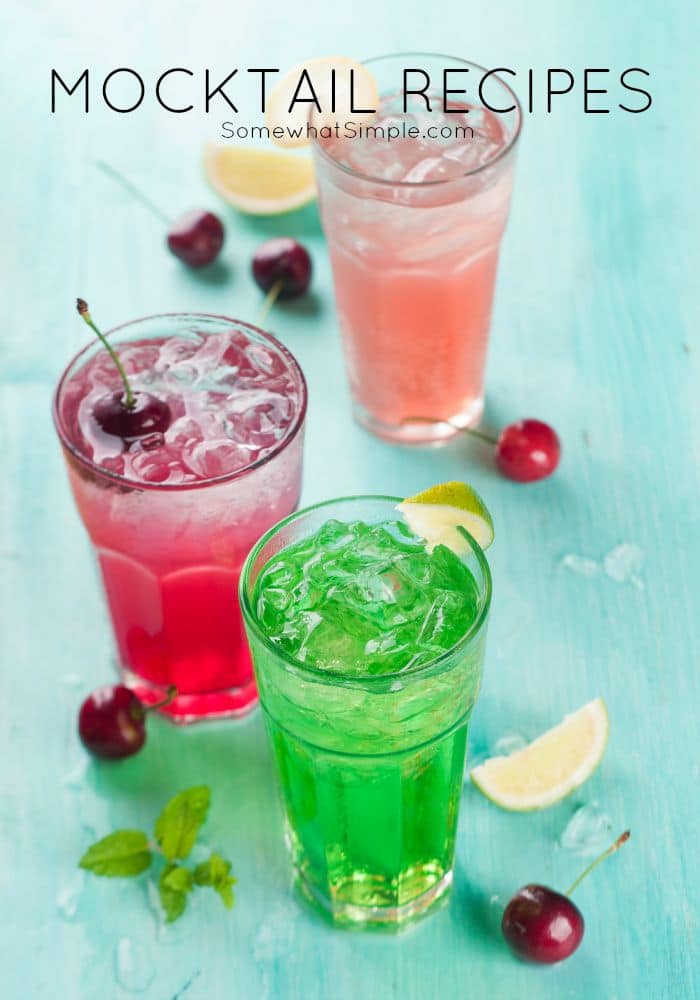 We love to entertain around here, and one of the gatherings we love to host is a Mocktail Party- a party with fancy drinks, no alcohol. Here are 5 Mocktail Recipes, or "Mocktails" that are tasty, easy to make, and perfect for party goers of all ages!
Shirley Temple
This is the classic non-alcoholic cocktail. Take ginger ale and add a splash of grenadine, then add a maraschino cherry. That's it! You can also use a lemon-lime soda or another citrus base. Funnily enough, Shirley Temple didn't like this drink! Only have dark sodas? Just use the same recipe and you have a Roy Rogers.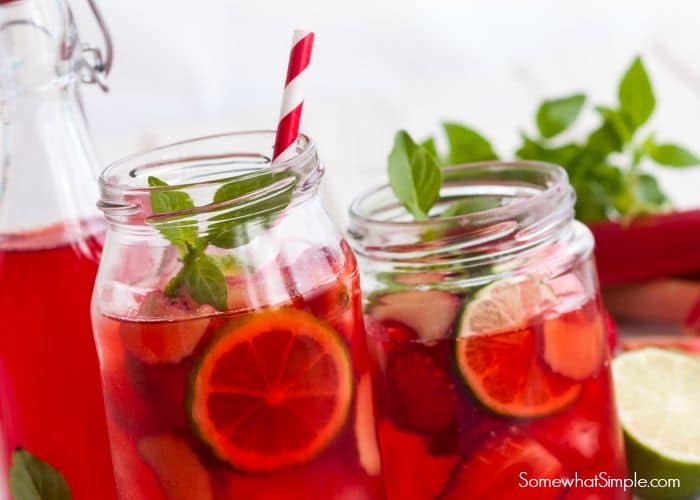 Sangria Punch
One of my family's favorite drinks on a hot summer day! The flavor of this drink will knock your socks off! RECIPE HERE.
Mud Soda
Now here's a strange but easy-to-make drink. If your kids or friends like root beer floats, this is pretty similar. Take equal parts chocolate milk and root beer and mix them together. Then, add a scoop or two of chocolate ice cream! Don't knock it before you try it!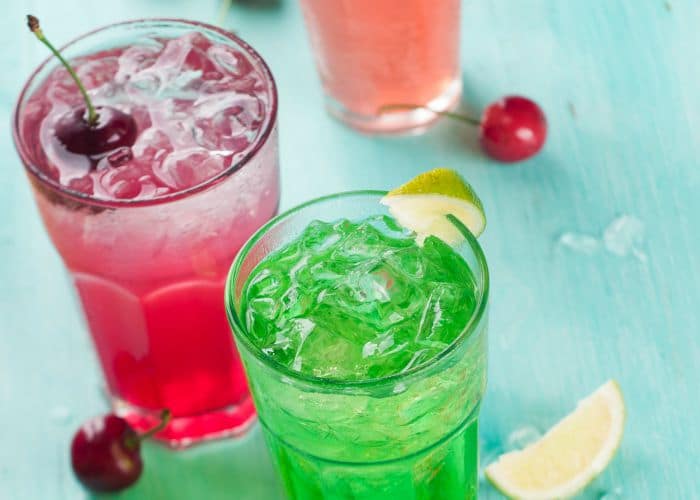 Homemade Soda
Making your own soda at home is really easy! Just grab some fruit syrups* and seltzer water. Put in a small amount of syrup at the bottom of a glass, then pour on the seltzer. Instant soda!
*Middle Eastern and Mediterranean ethnic markets have the best variety pf fruit syrups, but you can also make your own by combining sugar and fruit juice together and cooking it at a simmer until it coats a spoon.
Egg Cream
Another strange drink, popular in New England, that involves neither eggs nor cream. Take a big glass and put a half cup of milk at the bottom. Take fresh (important) seltzer water and add a half of an ounce. The milk will foam up. Then put in a squirt of chocolate syrup right in the middle. That's it!
. . . . .
Armed with these recipes, you can make plenty of non-alcoholic cocktails with things you already have around the house. Try mixing them up for yourself and see how you like them. Many of them are much healthier than traditional sodas as well!
ABOUT THE AUTHOR: Mark Masterson has over 10 years of experience in the restaurant and bar industry. With an extensive background and entertaining writing style, Mark is focused on providing quality information and advice to managers and contractors about the best practices on choosing the right type of ice machine.