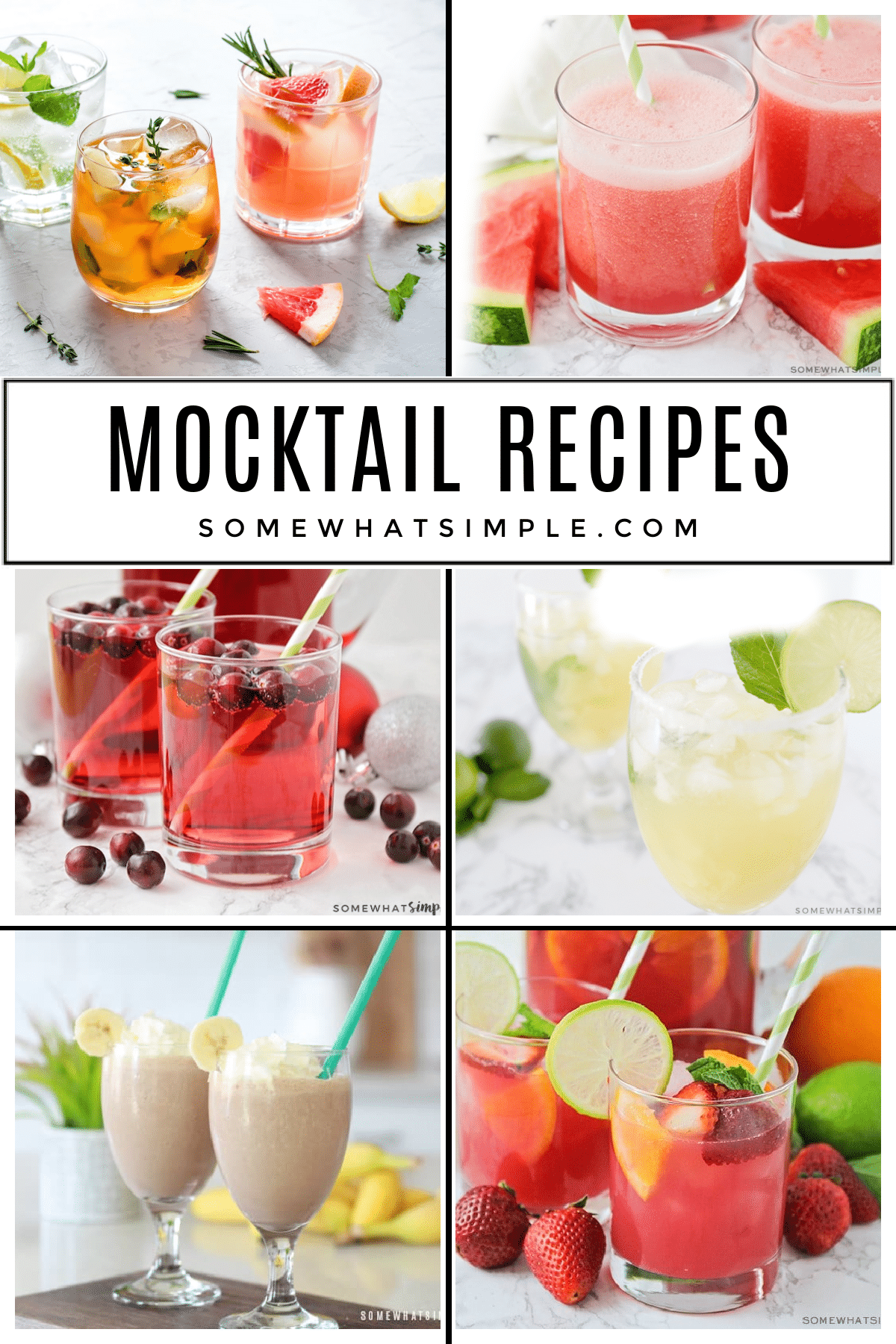 10 favorite Mocktail Recipes, or "Mocktails" that are easy to make, simply refreshing, and totally delicious! The perfect party drinks for guests of all ages!
If you're looking for a couple more drink ideas for your next get-together, we love building our own Italian Soda Bars and Ice Cream Float Bars. (We have free printables for those ideas, too!)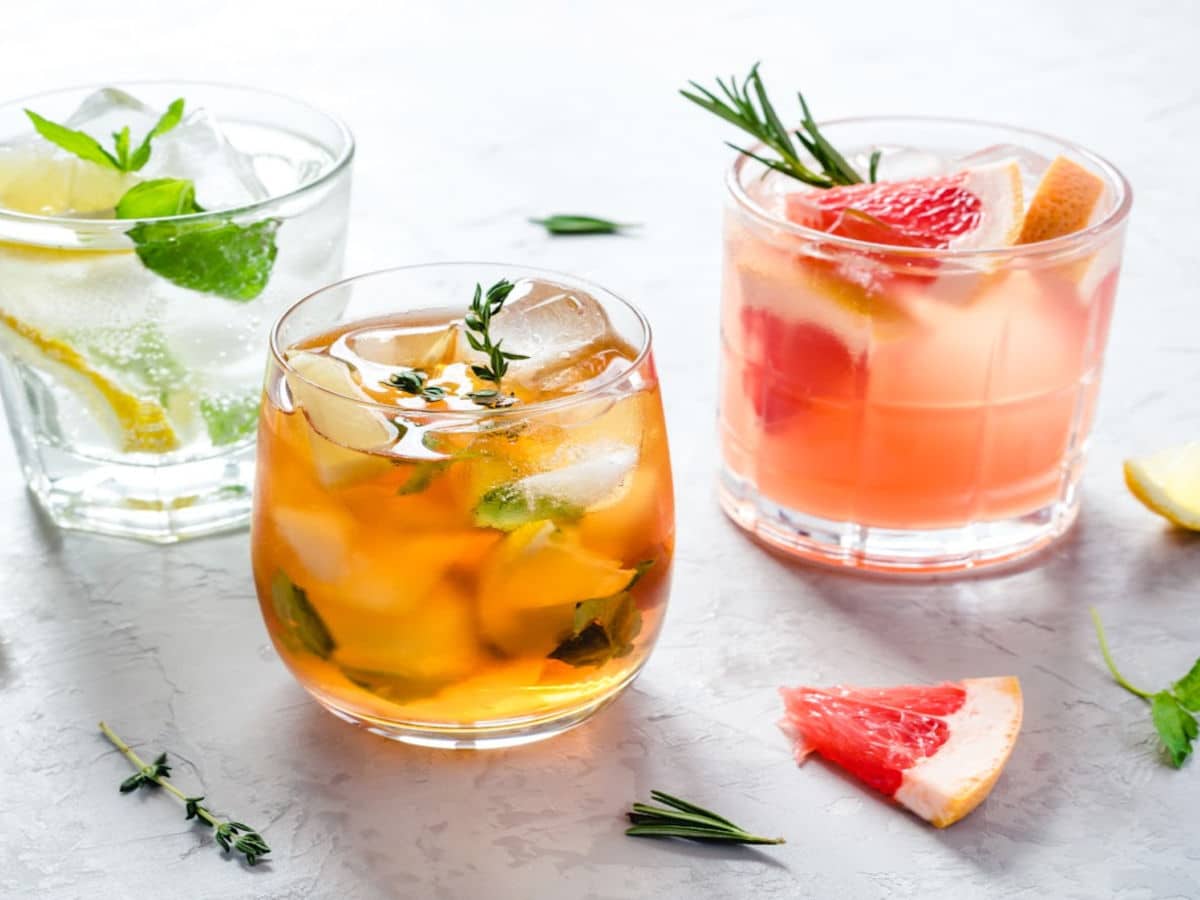 Favorite Mocktail Recipes
We love to entertain around here, and part of the fun when having guests over is to come up with a menu that is anything but common! One of our favorite ways to surprise our guests and make their taste buds happy is to serve a mocktail that everyone can enjoy, without any alcohol.
Armed with these recipes, you can make plenty of non-alcoholic cocktails from the comfort of your own home! Try mixing them up for yourself and see how you like them. Many of them are much healthier than traditional sodas as well!
Here are 10 mocktail recipes we think you should totally serve at your next party –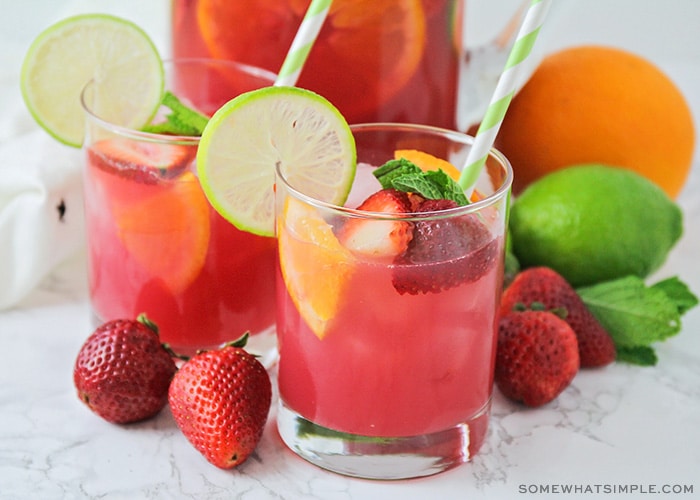 Sangria Punch
Whether you're sitting by the pool or having friends over for a party, this easy Non-Alcoholic Sangria Punch is the perfect drink to serve. Filled with slices of fresh fruit and a medley of juices, this refreshing recipe will quench anyone's thirst.
Shirley Temple
This is the classic non-alcoholic cocktail. Take ginger ale and add a splash of grenadine, then add a maraschino cherry. That's it! You can also use a lemon-lime soda or another citrus base. Funnily enough, Shirley Temple didn't like this drink!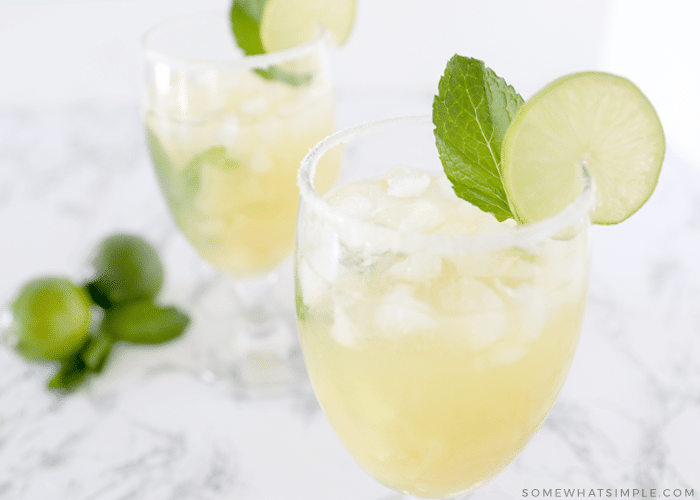 Pineapple Mint Margarita
A Pineapple Margarita Mocktail is a deliciously refreshing drink that is both sweet and tart, and it's also super simple to make!
Roy Rogers
A delicious twist on a Shirley Temple, this mocktail uses dark sodas (Coke, Dr. Pepper, Root Beer, etc.) instead of the ginger ale. It's pretty tasty!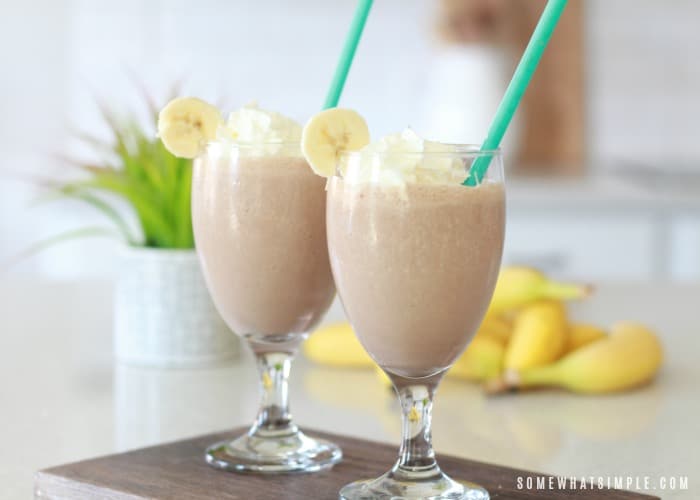 Dirty Monkey Mocktail
This non-alcoholic Dirty Monkey frozen drink recipe is based on the virgin dirty monkey mocktail I enjoyed on a recent Princess cruise. Made with bananas, cream, and chocolate, this frozen drink recipe is a refreshing option for a sunny day.
Mud Soda
A strange, but easy-to-make drink! If your kids or friends like root beer floats, this is pretty similar. Take equal parts chocolate milk and root beer and mix them together. Then, add a scoop or two of chocolate ice cream! Don't knock it before you try it!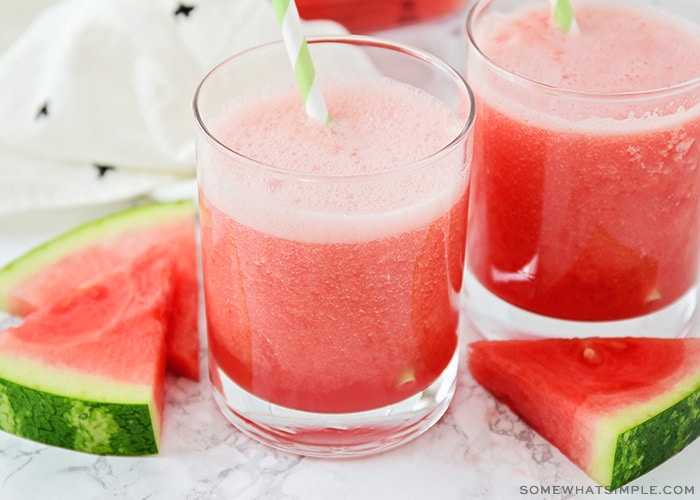 Watermelon Cooler
This Watermelon Cooler recipe is made with frozen watermelon chunks and is naturally sweetened. Ready in just minutes, this slushy drink is absolutely perfect for a hot summer day!
Homemade Soda
Making your own soda at home is really easy! Just grab some fruit syrups* and seltzer water. Put in a small amount of syrup at the bottom of a glass, then pour on the seltzer. Instant soda!
*Middle Eastern and Mediterranean ethnic markets have the best variety of fruit syrups, but you can also make your own by combining sugar and fruit juice together and cooking it at a simmer until it coats a spoon.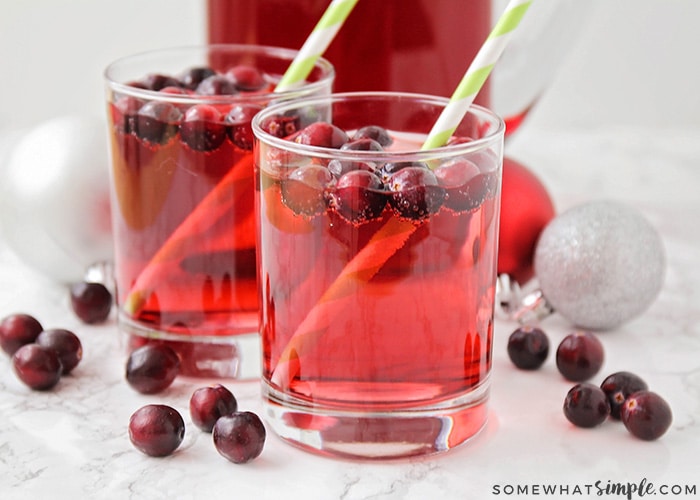 Non-Alcoholic Holiday Punch
This EASY Holiday Punch recipe is made with only 2 ingredients. Made with lemon-lime soda and cranberry apple juice it's so easy to make and perfect for Thanksgiving or Christmas!
Egg Cream
Another strange drink, popular in New England, that involves neither eggs nor cream. Take a big glass and put a half cup of milk at the bottom. Take fresh (important) seltzer water and add half of an ounce. The milk will foam up. Then put in a squirt of chocolate syrup right in the middle. That's it!
ENJOY!