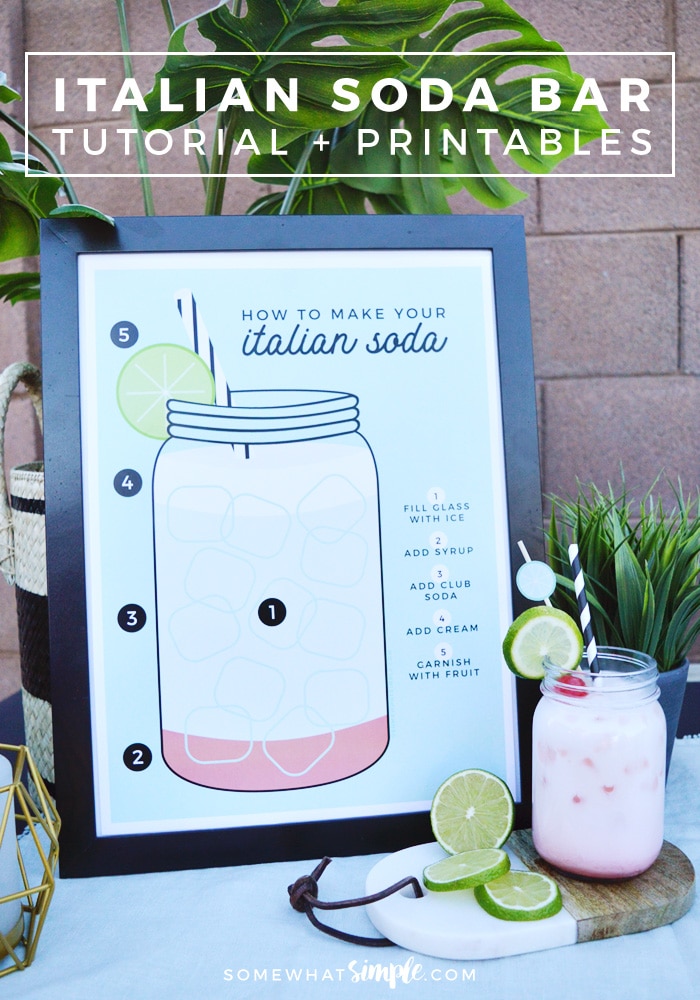 You don't need a major holiday or event as an excuse to invite family and friends over. We love non-traditional reasons to gather friends in the backyard. This summer, we're throwing an Outdoor Italian Soda Bar Party. See! The theme for the party can really be anything you want! We've partnered with TIKI Brand to show you how simple it is to create a fun space for gathering with family and friends!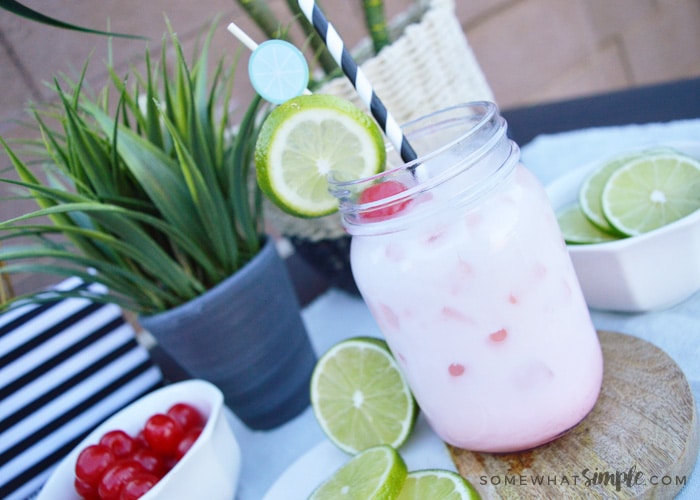 Italian Sodas
We recently served Italian sodas at a family gathering, and everyone raved about them. (Who knew something so simple could make everyone so happy?!) They look fun and festive and they can really add some delicious color to any party or celebration. So we thought, why not create an outdoor soda bar while the weather is beautiful!
What is Italian Soda?
An Italian soda is a carbonated drink made from carbonated water, cream and flavored syrup. They are sweet and fruity and easy to put together.
Italian Cream Soda Bar
Find a spot in the backyard and grab a table. With just a few items and our adorable printables, you can create a space that will have you coming up with creative reasons to get together! Birthdays, graduations, neighborhood BBQs, just-because-it's-Friday, or anniversaries of any occasion!
The Table: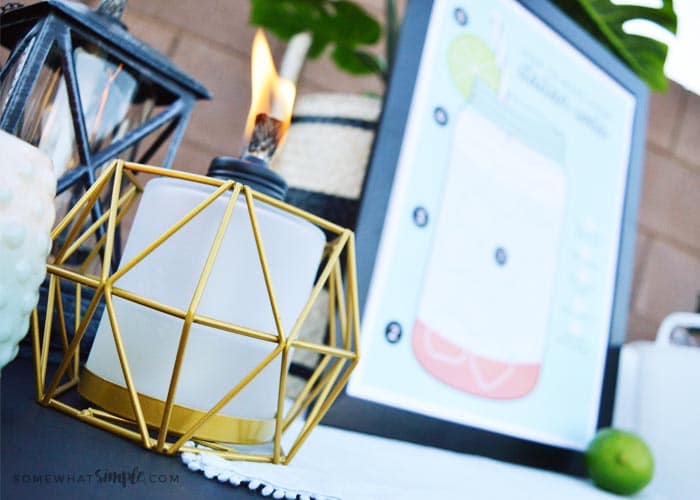 First, make sure you've downloaded and printed off these fabulous free printables! We had the instruction infographic printed off on 11×17 paper, then cut off the excess white part and placed in an 11×15 frame.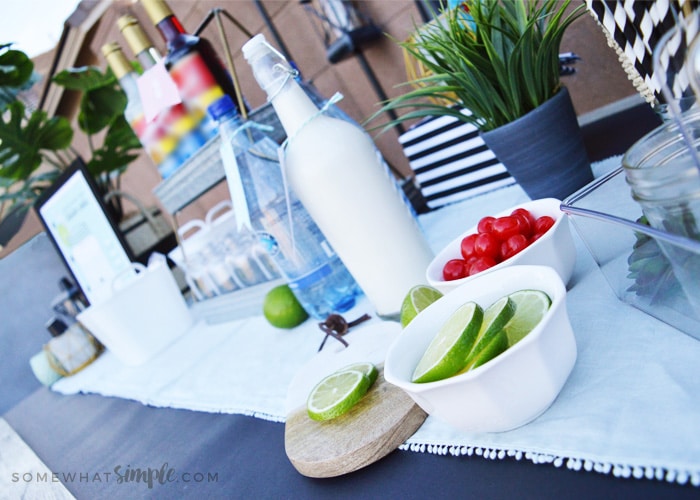 We grabbed a roll of black wrapping paper to run down the middle of the table. Huge punch on style on NOT your bank account. A beautiful light blue runner placed on top just added an extra layer of interest.
Next, think trays and height: We placed the syrups on the top of a two-teired tray, and mason jars for the drinks on the bottom. Then a few plants in baskets were placed on either side of the table.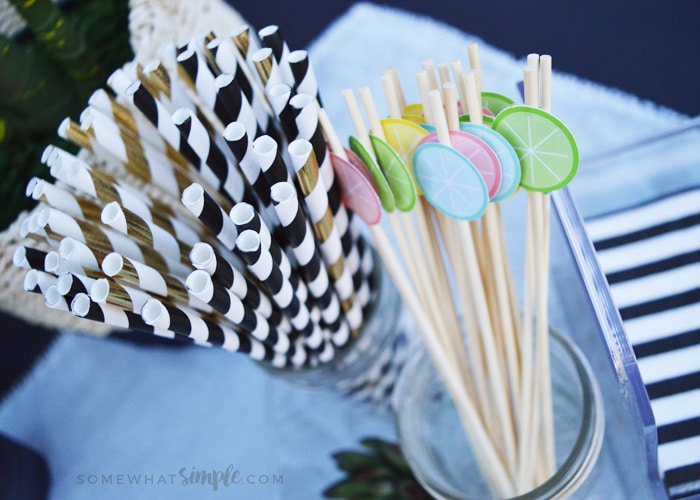 Make sure you have buckets for ice (along with a scooper or tongs), and something to hold the napkins, straws, drink stirrers (made with our included printables), and fruit in.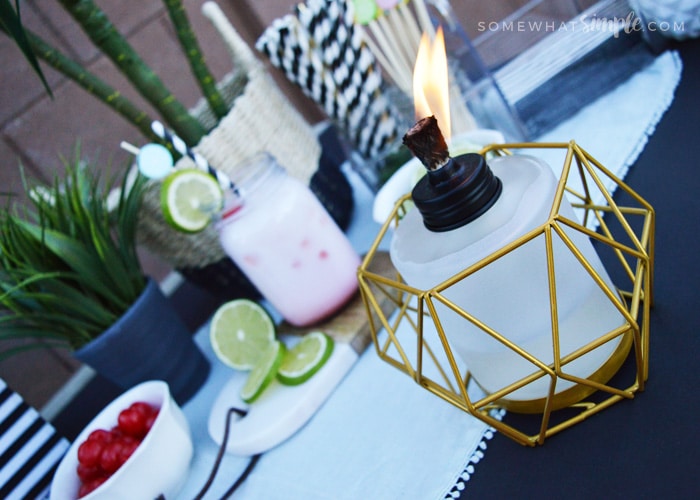 And last, but certainly not least, you're going to want to bring in accessories for a finishing touch that adds a wow-factor and beautiful ambiance to the space. I chose to add TIKI Brand's gorgeous gold Geo table torch, white and gold Pineapple table torch and these gorgeous and vibrant citronella candles that help keep away those pesky mosquitoes. Really Guys, can you even handle TIKI Brand's new designs?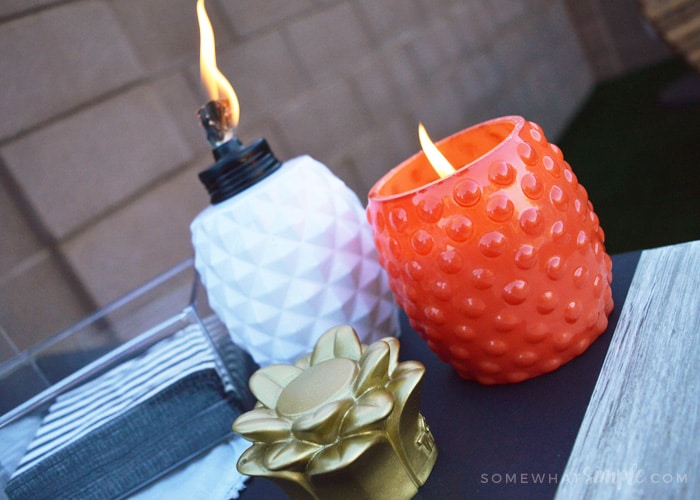 After we set everything up, we lit these beautiful torches and candles, and not only did they add to the beautiful atmosphere, they kept those mosquitos at bay!
The Food:
Now it's time to break down what you'll need to purchase for your Italian Cream Sodas!
ice (I like to grab a bag of pebble ice!)
flavored syrups
cream (or half + half if you need – we won't tell)
club soda
fresh fruit (like limes, or maraschino cherries) for garnish
The Printables:
This Italian Cream Soda Bar Pack will definitely be the crowned jewel at your next backyard party!
We've included three tags for the syrups, club soda, and the cream: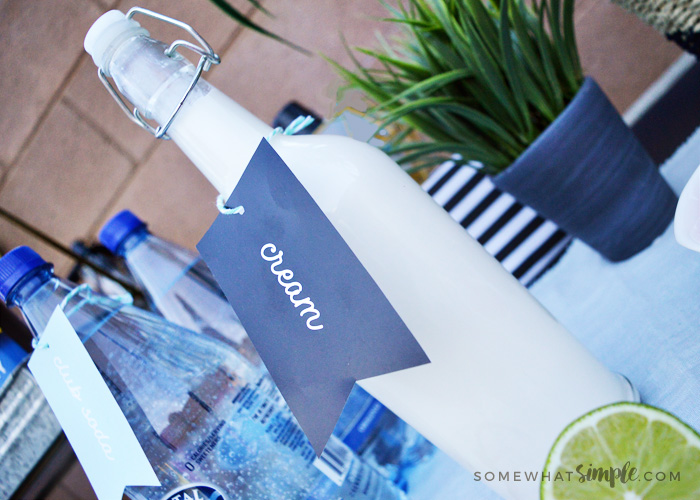 We taped these adorable 1″ circles to wooden kabob sticks: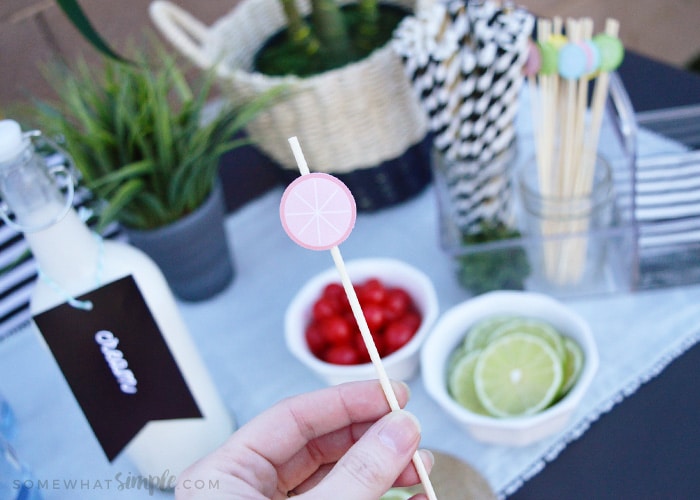 And our Italian Soda Recipe Poster: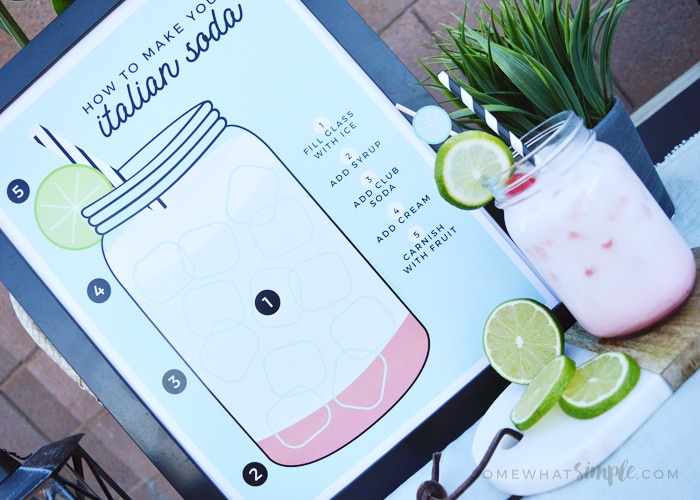 Such a fun piece that takes the guesswork out of creating personalized sodas, especially perfect for Italian Soda newbies!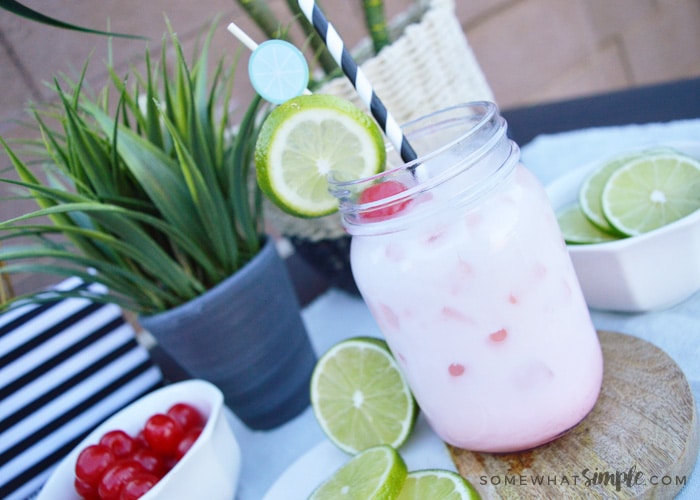 So pretty, and so delicious!
Ready to host your own outdoor get-together?
click here to download our italian soda recipe poster
click here to download the tags and drink stirrer circles
If you really take a good look, there's not much that we had to set up, but our Italian Cream Soda Bar turned out so darling! The perfect outdoor party space, just as the sun was setting…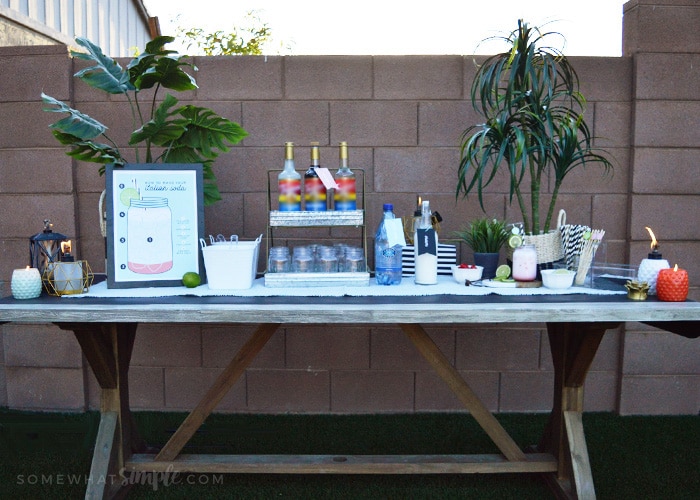 A huge thank-you to Tiki Brand who contributed to this featured piece and provided gorgeous products that we'll use for every outdoor gathering! And as with every sponsored post, all text and images are 100% our own.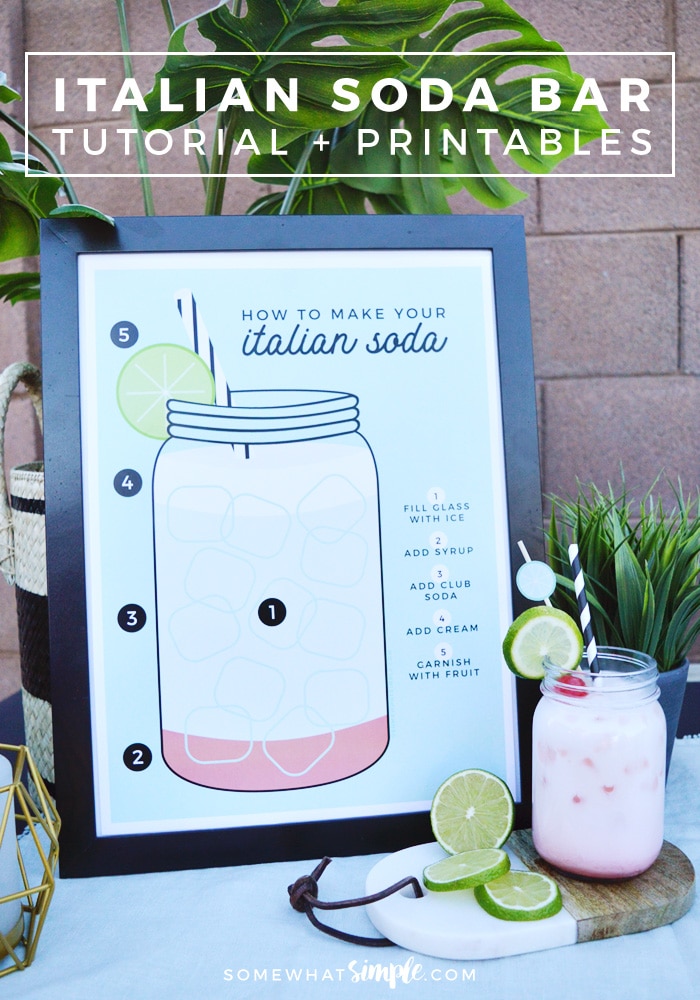 SaveSave