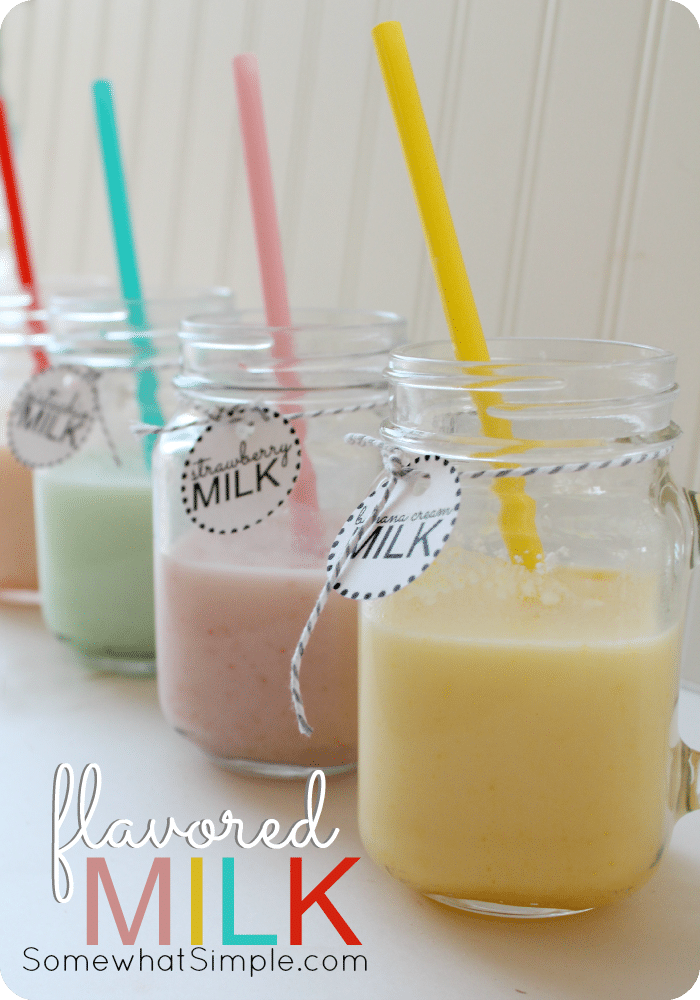 This flavored milk idea was inspired by a recent field trip to a dairy farm that I went on with my son and his preschool class. While at the dairy, the workers offered us nice, cold milk in 12 different flavors! I tried them all and I ended up buying a few jars of the powdered flavor mixes to bring home. It was only after I spent $4.99 per TINY jar that I started thinking about those flavors… and then I realized that the expensive powder I had purchased was nothing more than pudding mix! I felt cheated, but inspired. Now I can make my own milk in any flavor I want whenever I want it! (Take that overpriced dairy farm!!)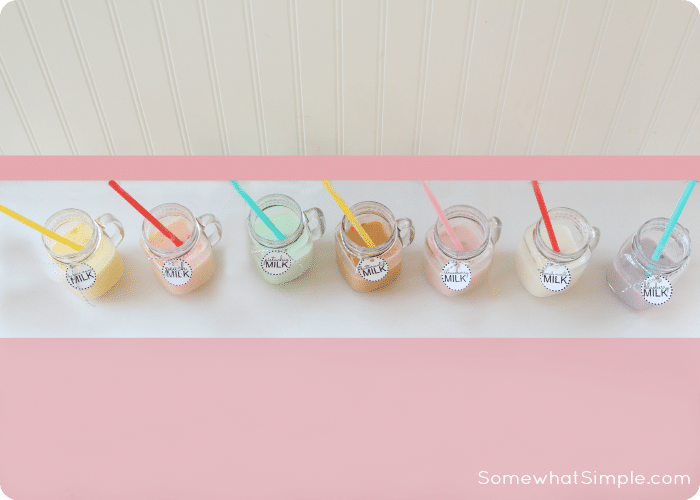 Ingredients:
8 oz. cold milk
1-3 teaspoons any flavor pudding or Jello mix
For this blog post, I used the following 7 flavors: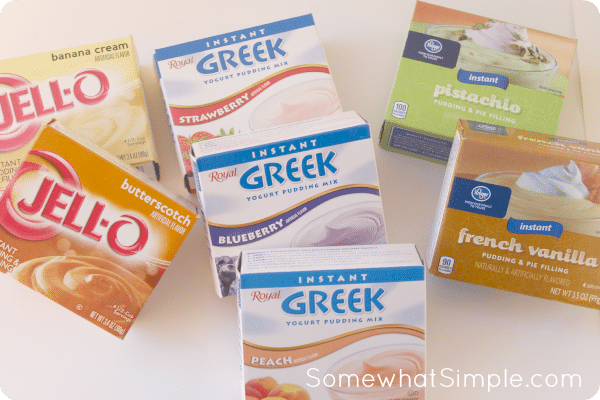 Banana Cream, Butterscotch, Strawberry, Blueberry, Peach, Pistachio & French Vanilla
(My very favorite is the french vanilla- YUM!)
Directions:
Mix the pudding mix with the milk using a whisk or blender and enjoy!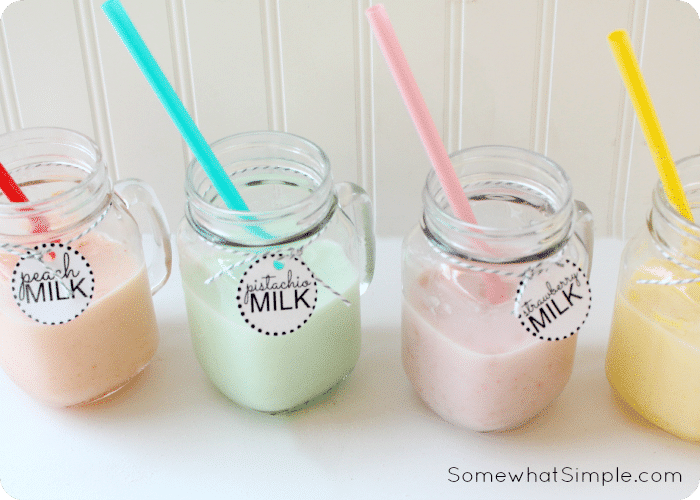 Helpful Tips:
Use more or less pudding mix, depending on your taste preference. And some flavors and brands are stronger-tasting than others, so start with 1 tsp and work your way up.
I used a single serve blender to mix mine. The blender worked well when using pudding mix, but it produced a thick froth when using Jello. If you like froth, go for it. I prefer mine without so I don't recommend using a blender if you are using jello.
Serve this with some milk and cookies for your kid's afternoon snack- they will love it!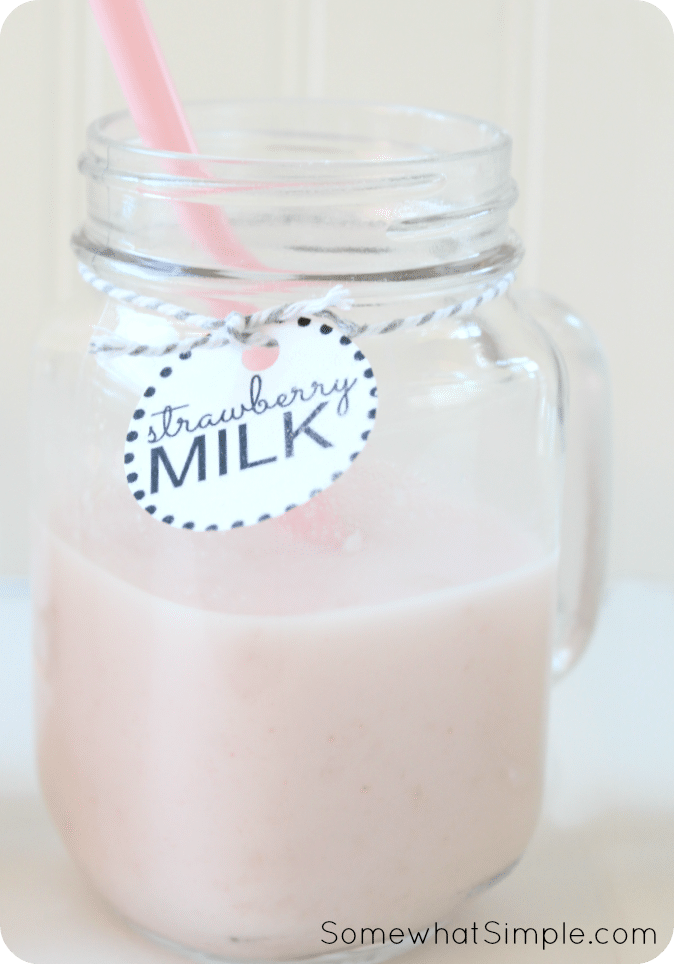 If you'd like your own milk tags like the ones you see in the images above, it is your lucky day!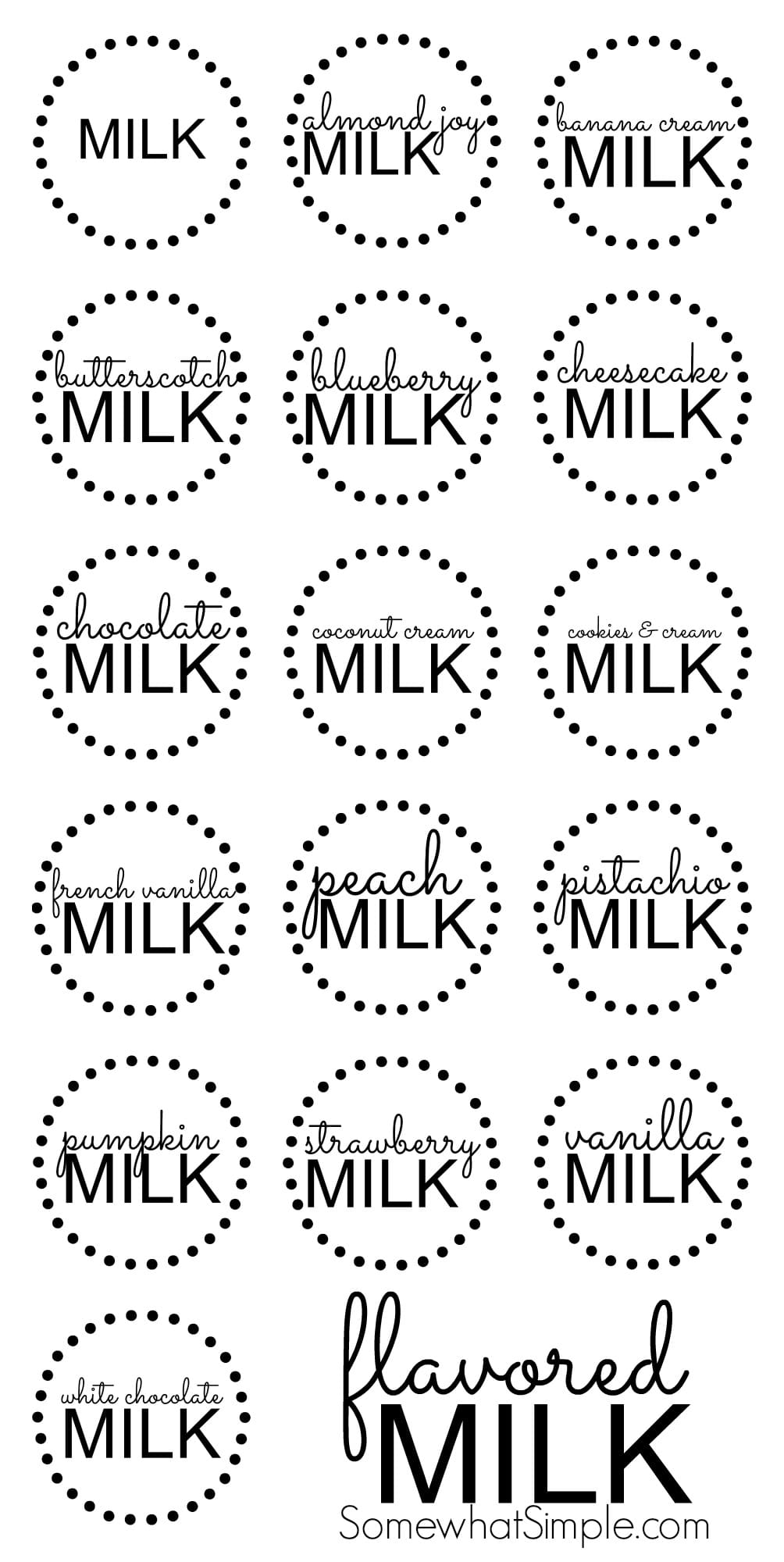 Right-click the image above and save it to your computer,
or download the flavored milk tags HERE.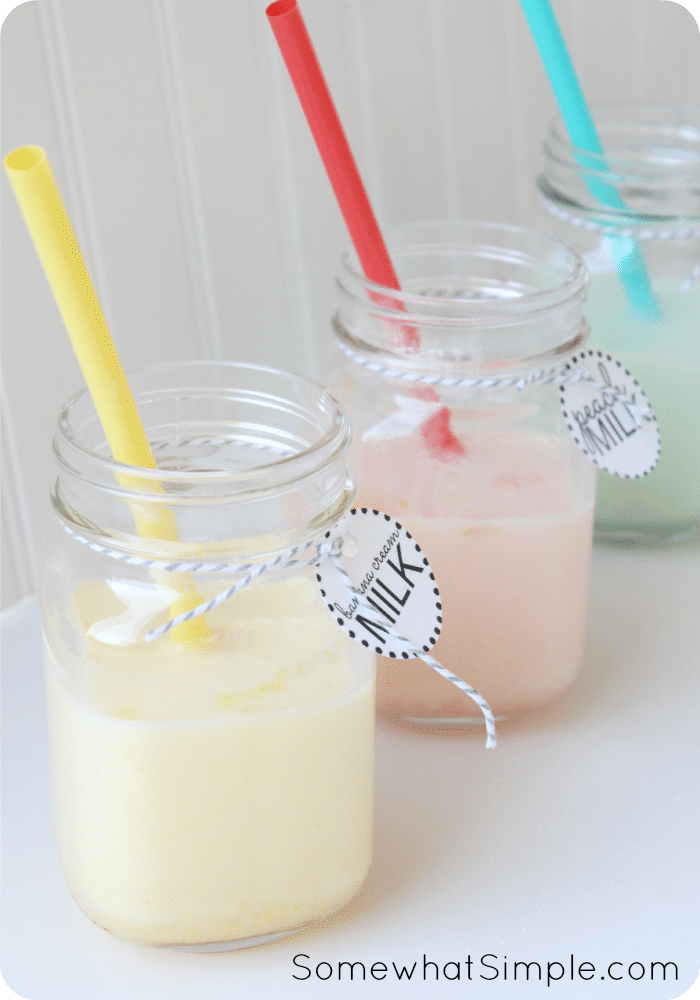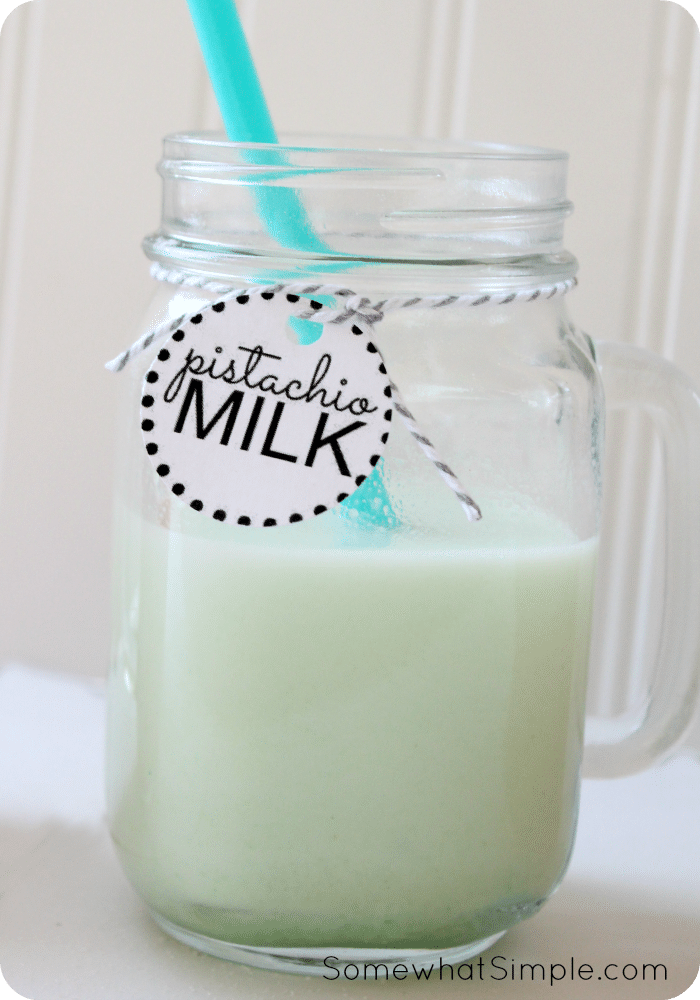 Making flavored milk is also a fun, simple idea for a neighbor's gift or care basket.
The tasty options are endless!
Have fun with this!