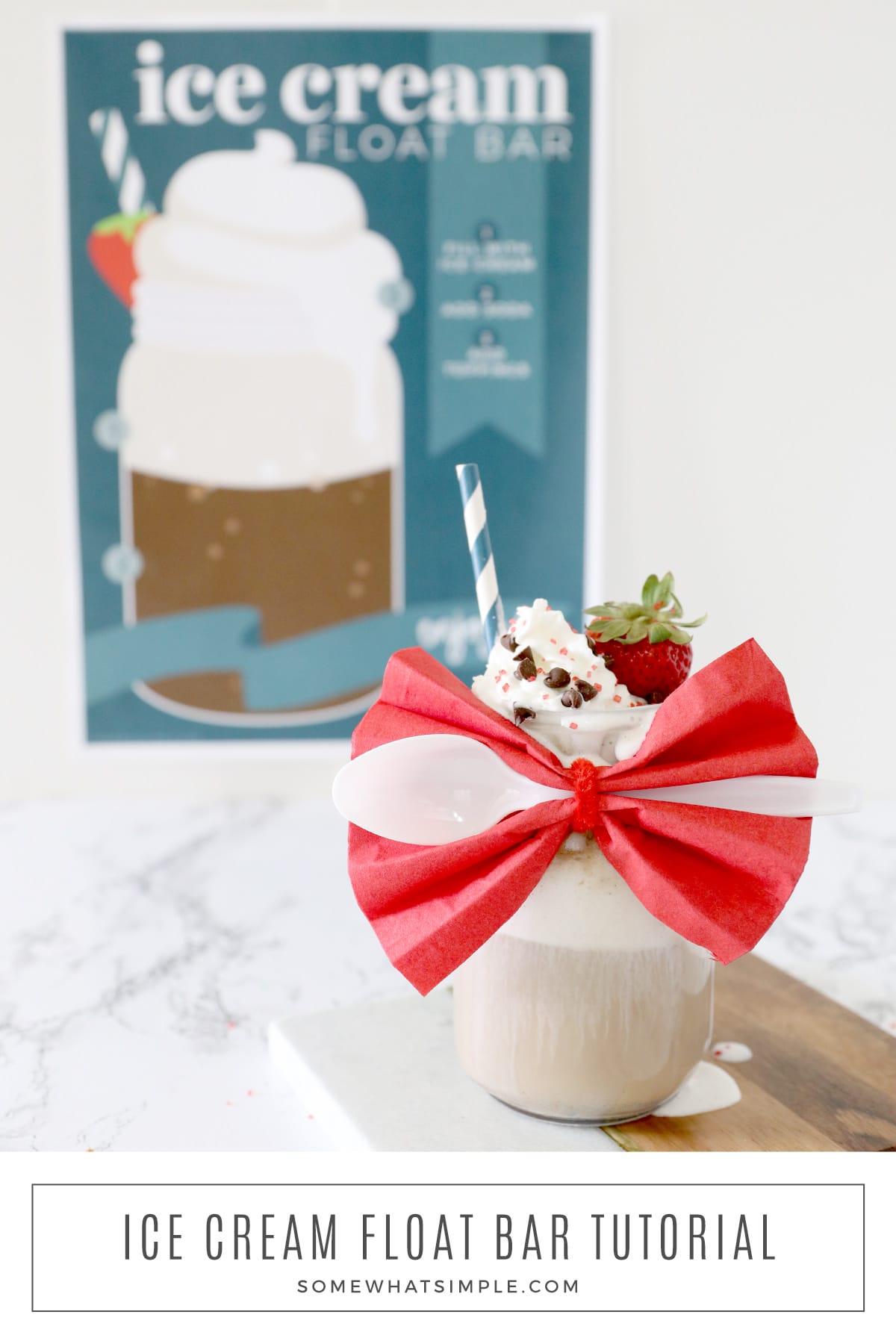 This easy and fun Ice Cream Float Bar is the perfect way to celebrate any occasion! See how we used this idea + our darling printables to make a Father's Day Dessert Table that's simple and fun!
Here are a few more entertaining ideas we think you'll love – Italian Soda Bar, Nacho Bar, Burrito Bar, and Build-Your-Own Pasta Bar.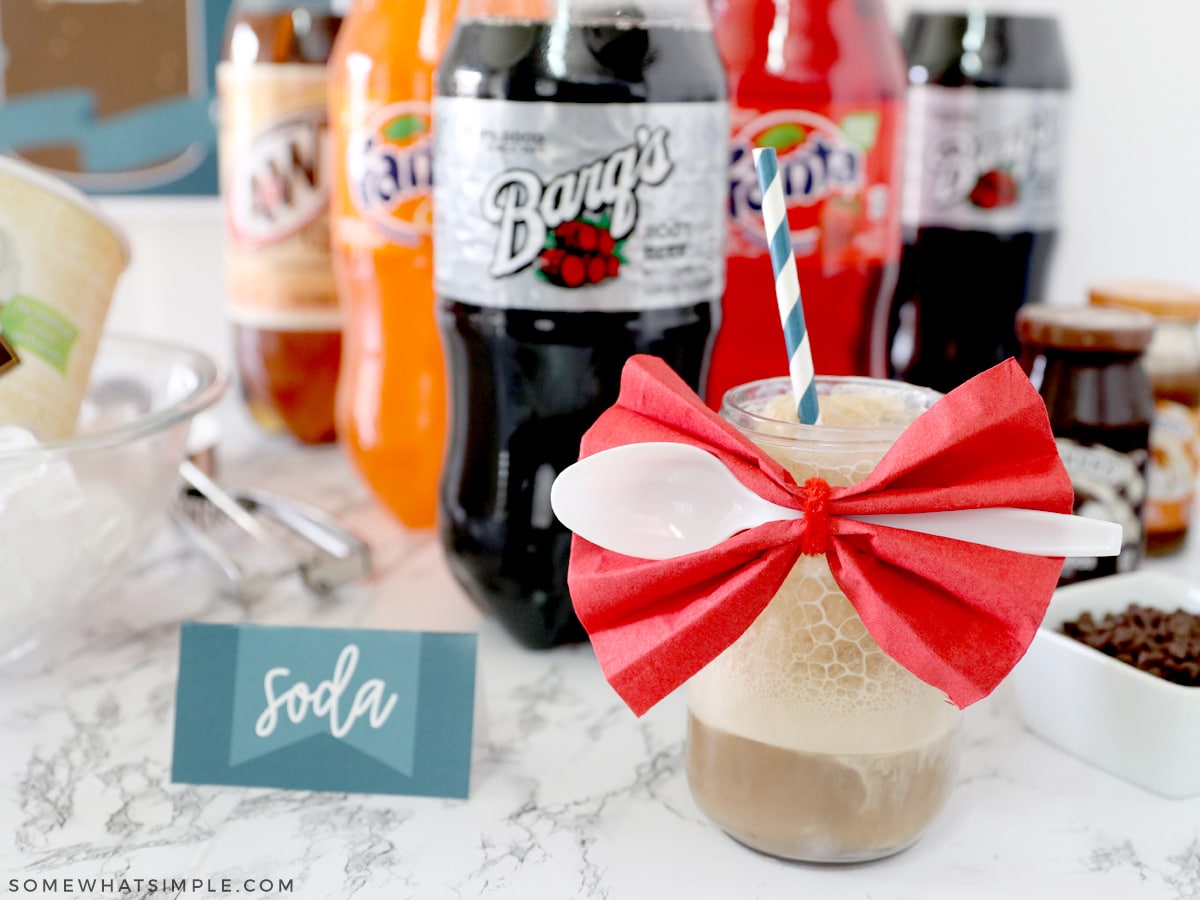 Father's Day Dessert Table
Father's Day is just around the corner, and if you're looking for a fun way to celebrate your dad and/or husband, you should totally set up an Ice Cream Float Bar! Having something customizable when you're serving a crowd is always a good idea, and not only is this float bar affordable, it's also super easy to set up!
It doesn't take a lot of time or energy to pull off an amazing Ice Cream Float Bar – and using our printables will definitely make Dad feel like the rock star he is! Here is how to do it –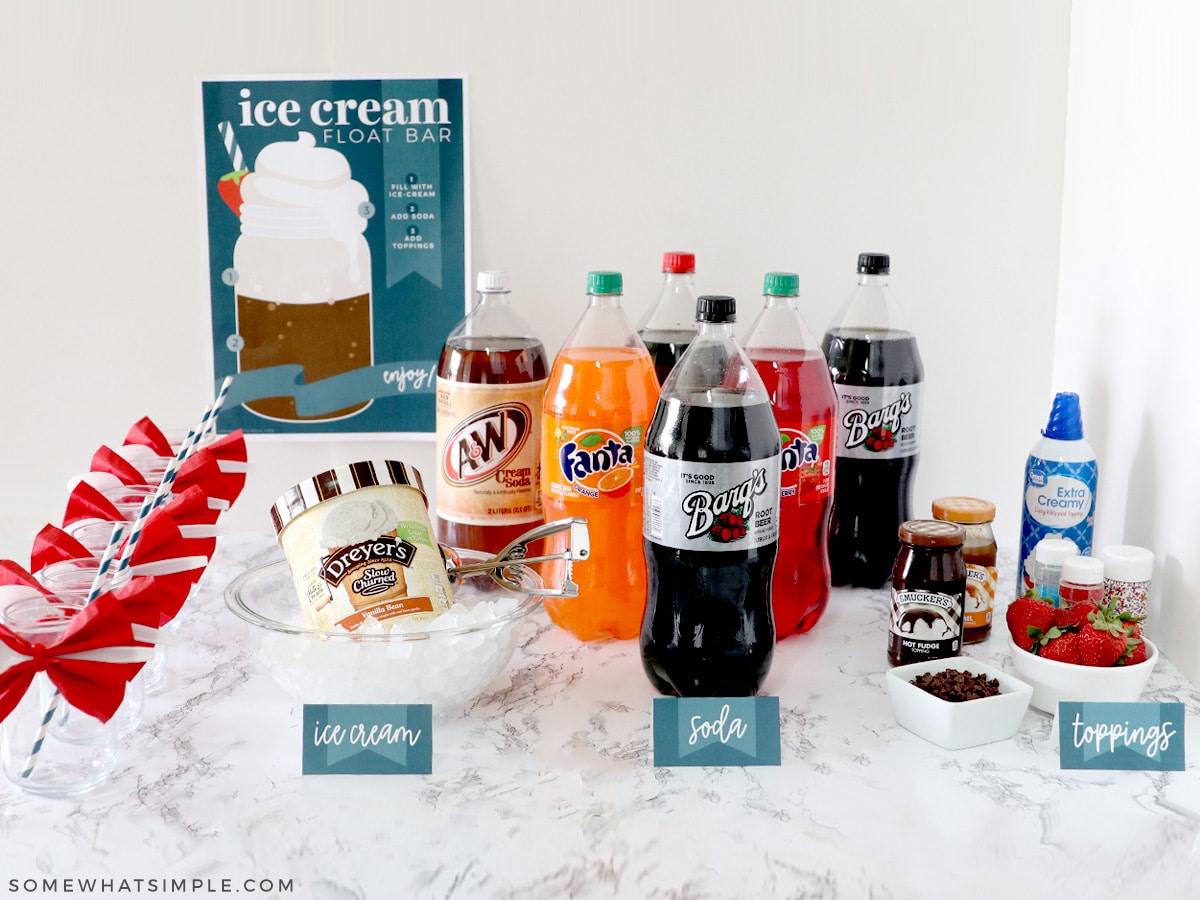 What Do You Need for an Ice Cream Float Bar
Soda – Root beer and coke are the classic flavors, but have a variety and branch out to new flavors!
Ice Cream – Vanilla works best with all the sodas, but there are no rules to this, so serve whatever you'd like!
Toppings – Totally optional, but so fun! Just add your favorite ice cream sundae toppings – whipped cream, hot fudge, caramel, sprinkles, candies, fruit, etc!
Utensils – cups, straws, spoons + napkins
Printables – totally optional, but sooooo cute!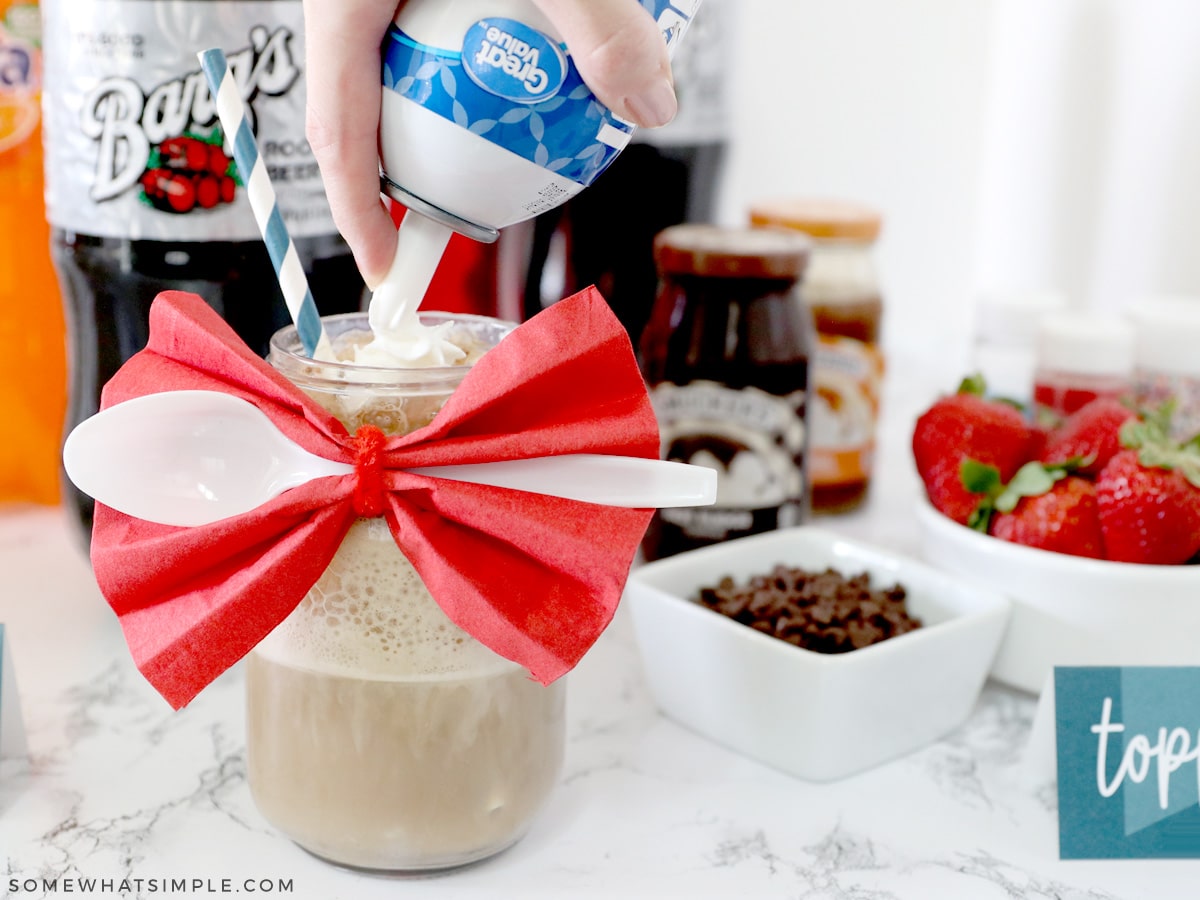 How to Set Up an Ice Cream Float Bar
Set Up – You'll want to set everything up like a buffet or assembly line so people can build their floats in the correct order. Start with the cups on one end, followed by the ice cream, then the soda, and then the toppings.
Make It Cute – Add the printable sign and food tents, and add any other festive decorations that fit with your theme. We added bow ties with napkins and pipe cleaner to each cup. Not only does this look cute, it also makes it easy for guests to grab everything they'll need with one hand.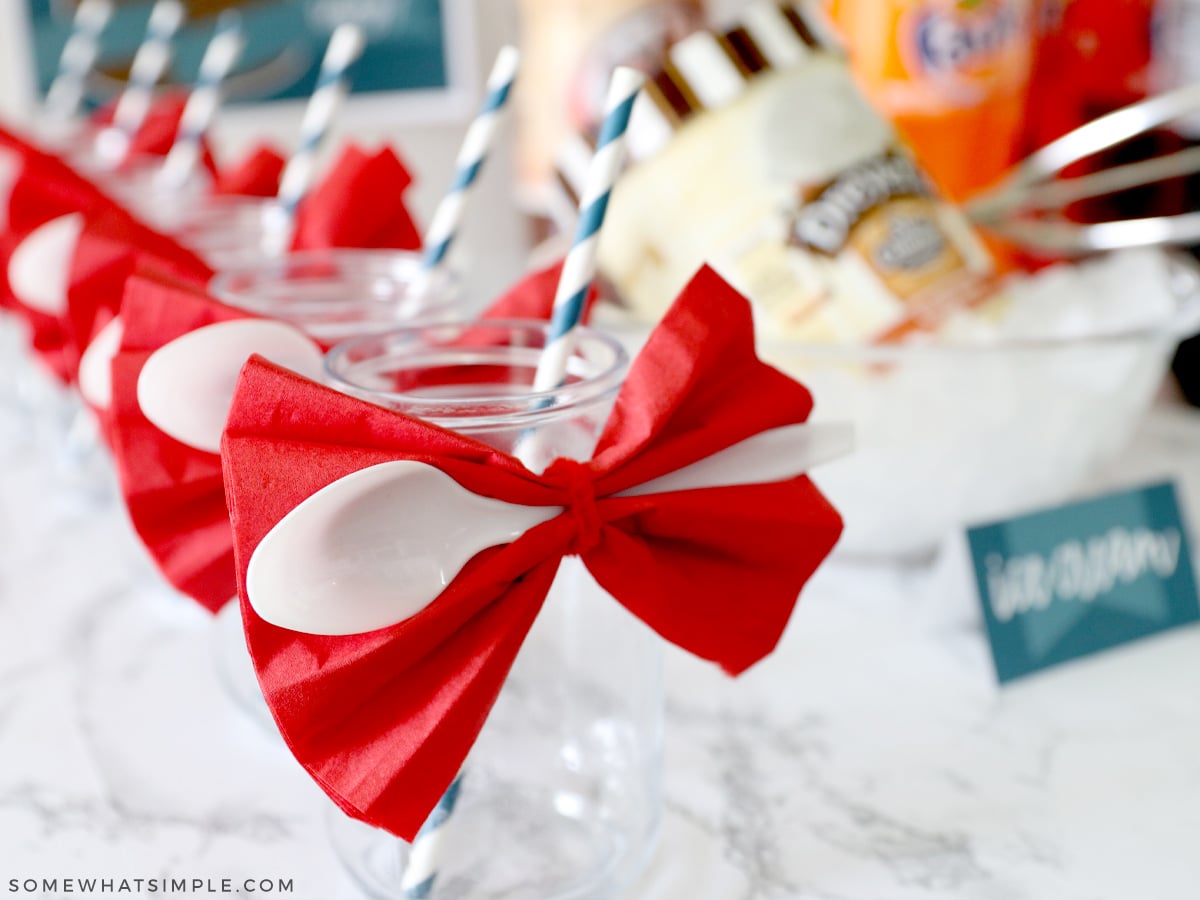 How to Make Bowtie Napkins
Fold the napkin accordion-style, and then secured the pleats with a pipe cleaner in the center of the bow.
Wrap the "tails" of the pipe cleaner around the cup and secure it by twisting, snipping off the excess, as needed.
More Father's Day Ideas
Ice Cream Float Printables
Enter your name and email address in the form below for immediate access to this printable –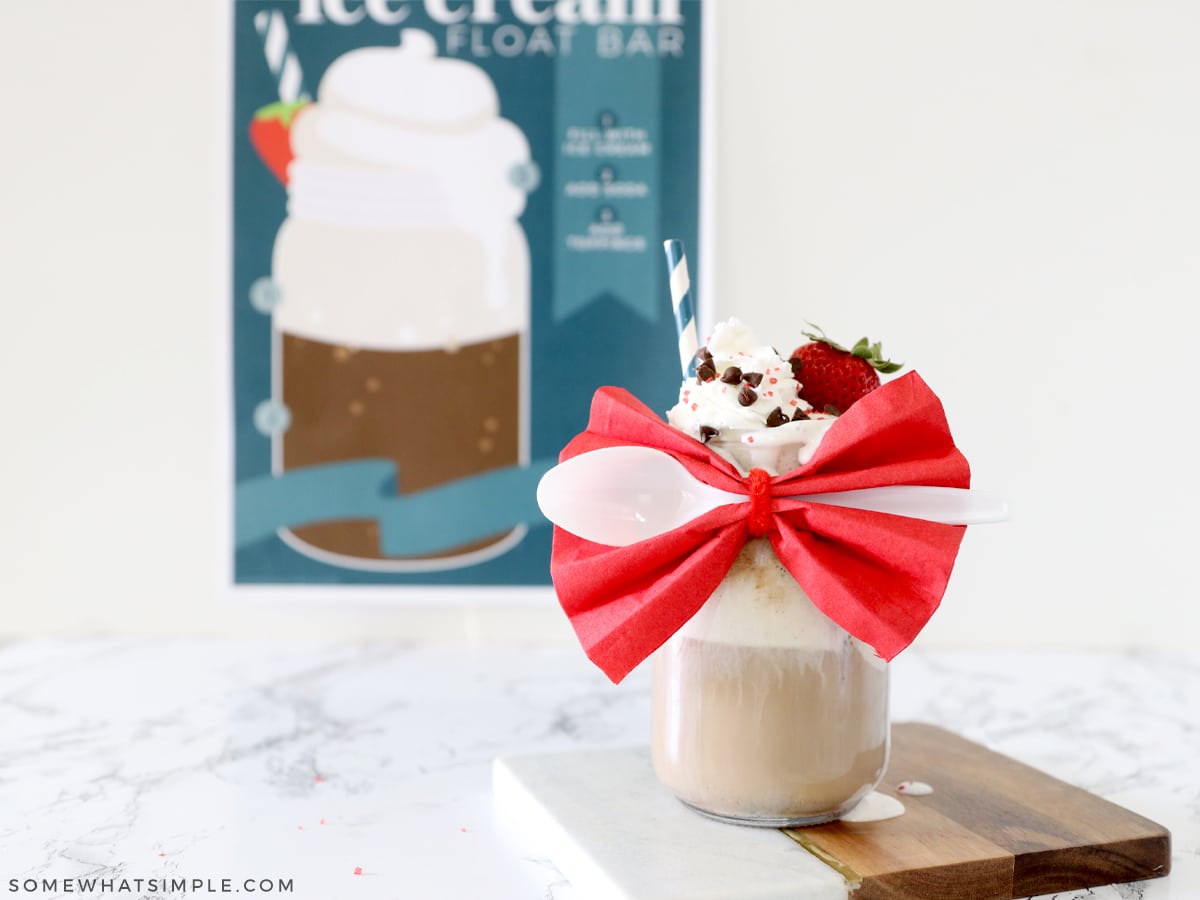 Happy Father's Day!