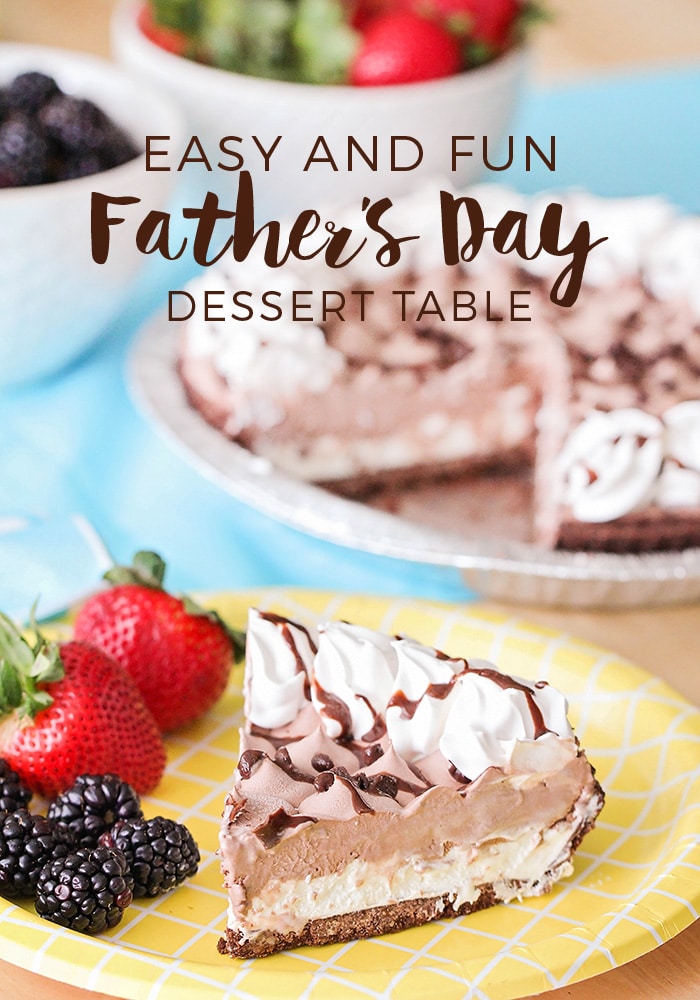 This easy and fun Father's Day dessert table is the perfect way to show Dad you care. Spoil him with an indulgent dessert, fun decorations, and more!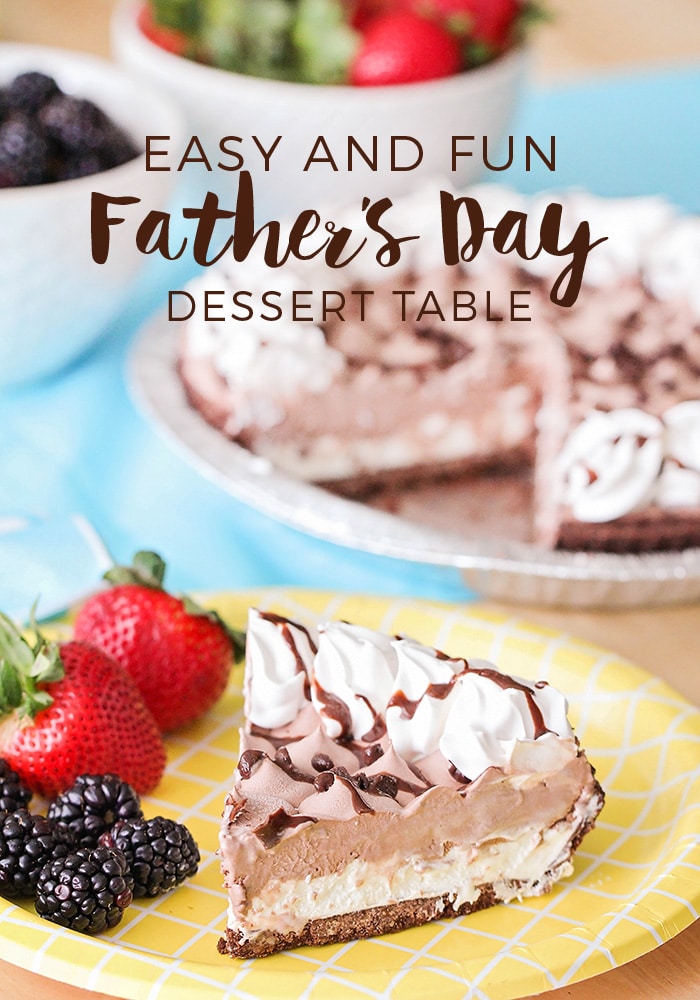 Father's Day is right around the corner, and it's time to celebrate that special guy in your life! And what better way to celebrate than with a fabulous dessert table? After all, the way to his heart is through his stomach, right? It doesn't take a lot of time or energy to come up with an amazing dessert table that will make Dad feel like the rock star he is!
Father's Day Dessert Table
The anchor of any good dessert table is a fantastic dessert. Since my husband absolutely adores chocolate, I chose this EDWARDS® HERSHEY'S* Chocolate Crème Piefrom EDWARDS® Desserts. Only the best for my guy!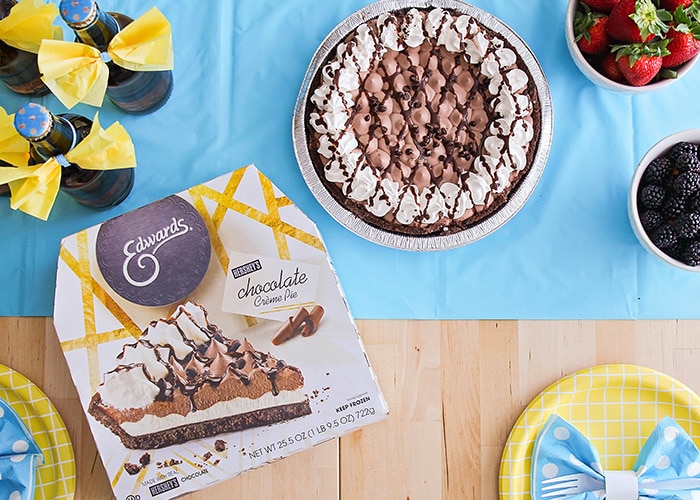 EDWARDS®Desserts are luscious, decadent, and over-the top delicious! They have a delicious crushed cookie crust, velvety layers, and are as easy as one-two-thaw. Seriously, if you want to win at Father's Day, these desserts are the way to go! They taste like something from a fancy patisserie, but they're available in your grocer's freezer. They're so easy to pull out whenever you need a show-stopping dessert.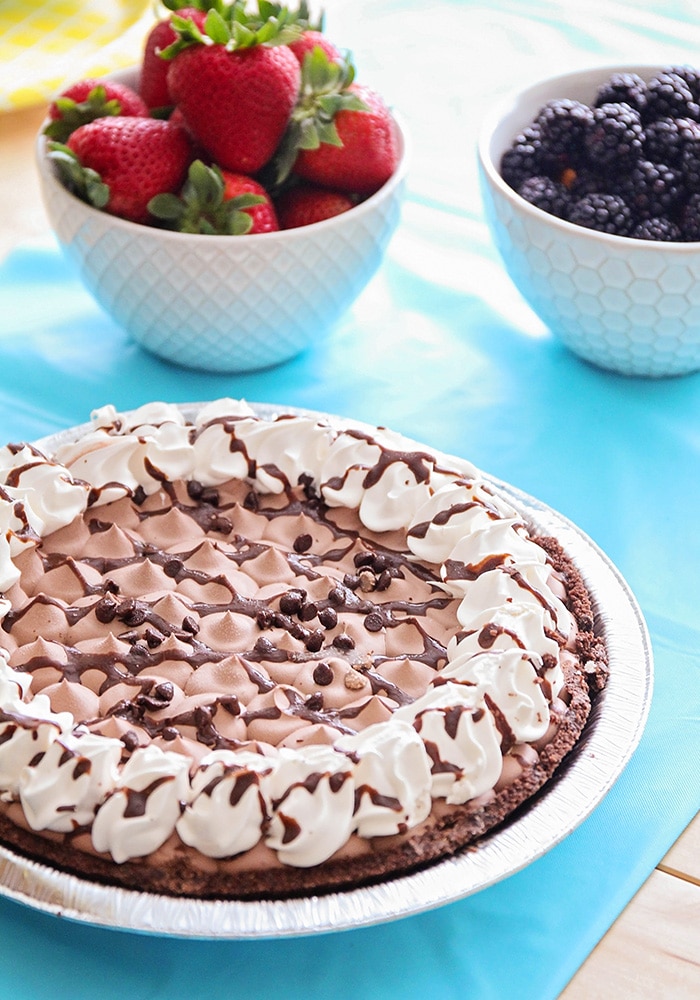 Just look at those gorgeous layers! This dessert is definitely the way to impress your family. I served it with some fresh fruit on the side, and it was dessert perfection!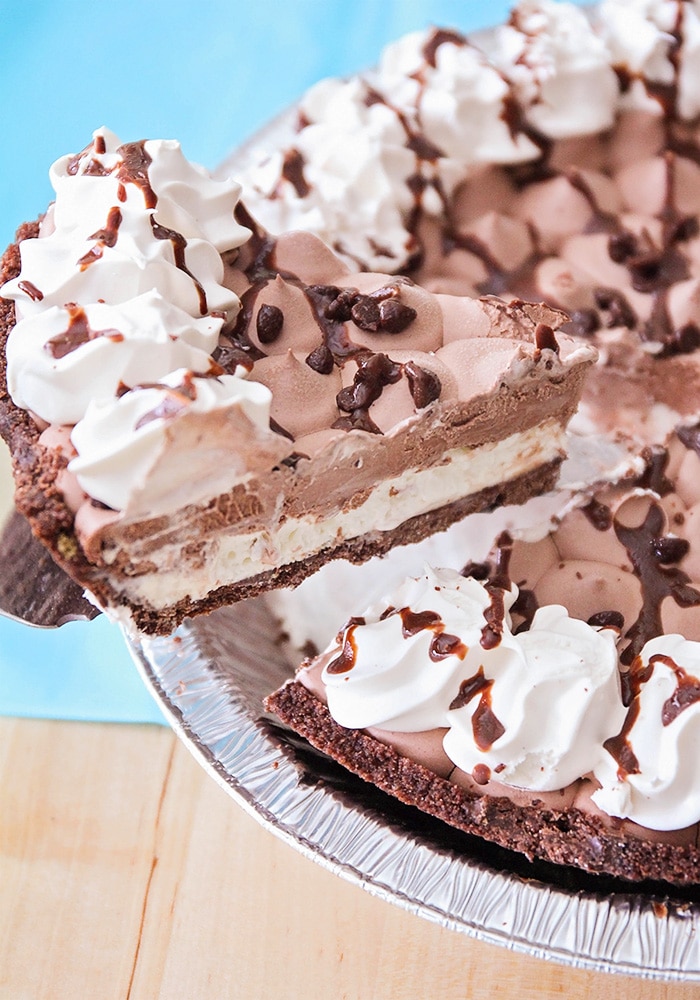 My husband loves soda, so I thought it would be fun to dress up some of his favorite cream sodas! I made these adorable little bow ties with tissue paper and twist ties. First, I folded the tissue paper up, accordion style, and then secured the bow with a twist tie. I then used another twist tie to secure it to the bottle. I also added some cute washi tape to the bottle caps so they would match my theme a little better. These are so adorable, and a six pack would make a super cute Father's Day gift. They're super easy, so the kids can help with too!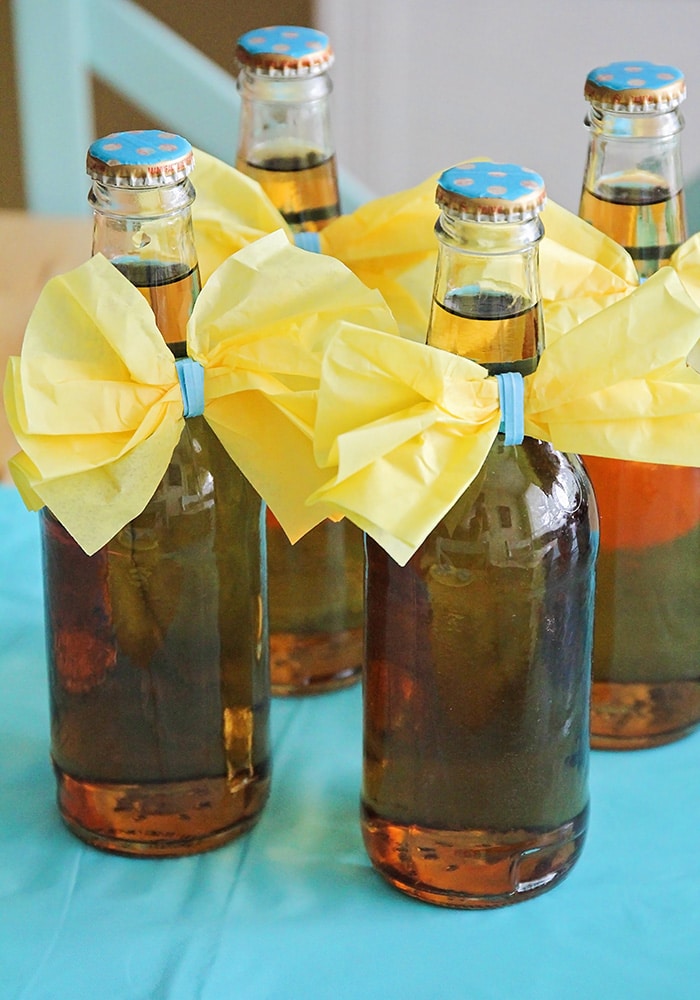 I used these cute patterned paper plates (because I'll do anything to avoid washing dishes!) and made our napkins into more adorable bow ties. I folded them accordion style, just like I did with the tissue paper above, but this time I used a strip of card stock taped around the napkin to hold it in place. Next, I added a plastic fork, and had a cute (and entirely disposable) place setting in less than a minute flat.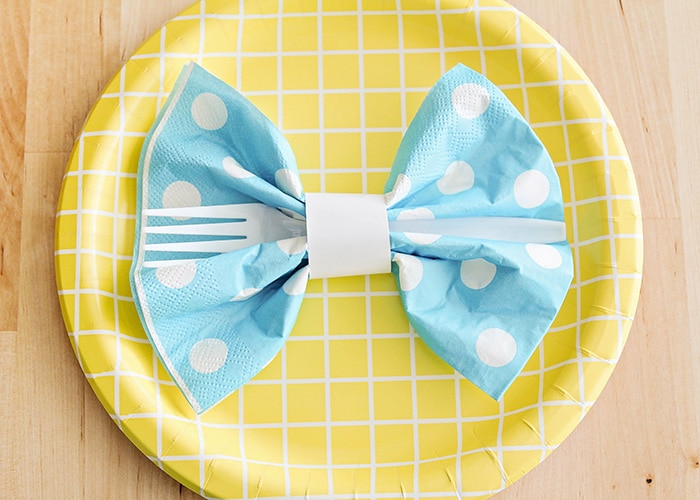 I also gave each of my kids one of these adorable Top 10 Countdown Lists so they could write down all the things they love about their dad. If you're looking for some other fun gift ideas, here's a list of 50 fantastic Father's Day ideas. And if you need cards or printables for Dad, we have you covered there too.
This Father's Day dessert table is the perfect way to celebrate the special guy in your life.
Happy Father's Day!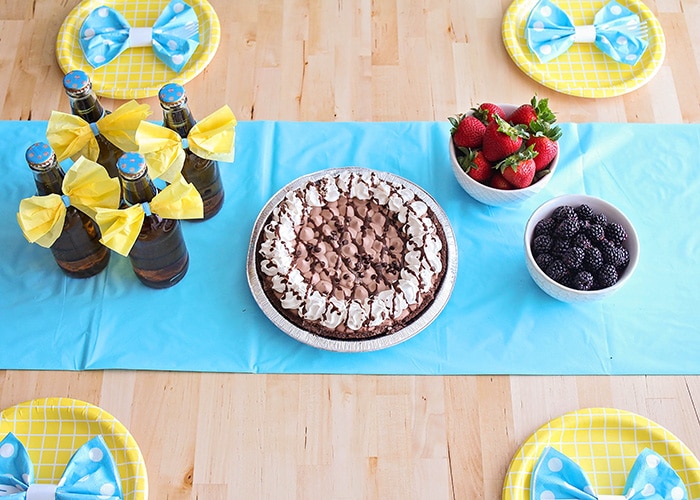 This post is sponsored by EDWARDS®Desserts. As always, all opinions are my own.