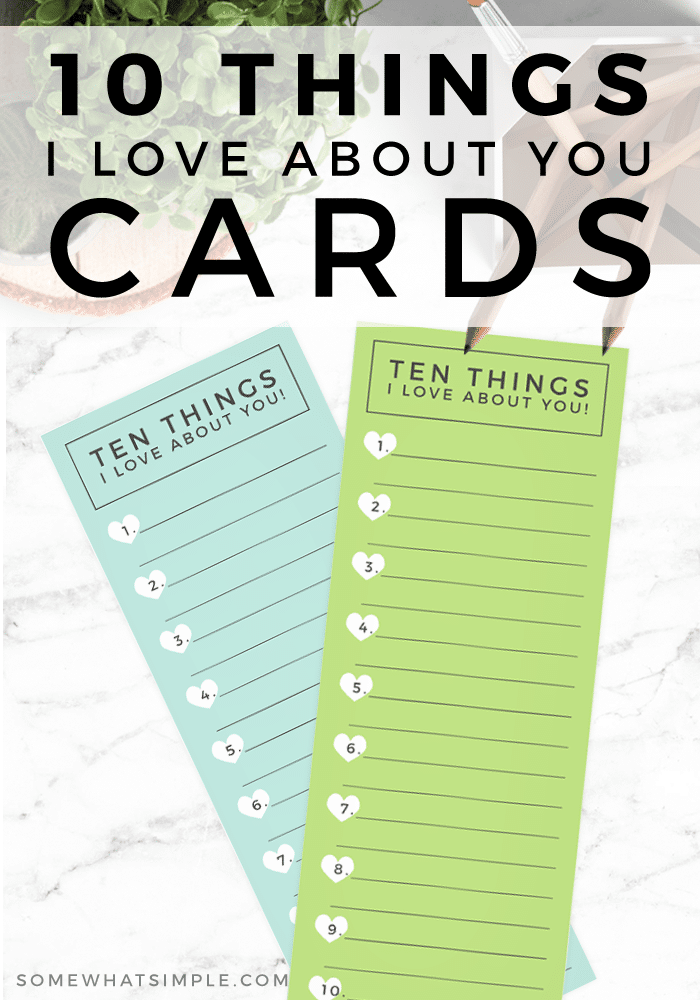 Download our free printable fathers day cards and let dad know the 10 things you love most about him!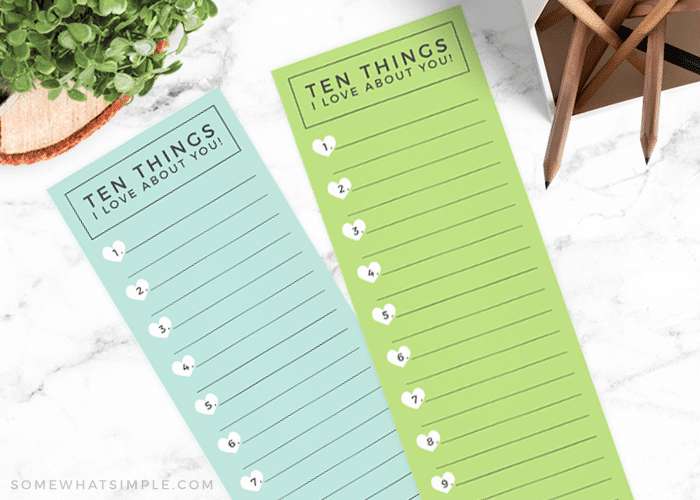 Father's Day Card Printable
Father's Day is one of those holidays that can be tough to create something just right. Do you make something for your own dad? Do you help the kids with a special project for their dad? Hopefully this freebie will help you do both! Our Father's Day Card Printable is simple, thoughtful, and it sure makes a cute keepsake!
What do you love about Dad?
We are 100% silly at our house, so our list included things like:
sandwich hugs
playing "Pile On Dad"
pony rides on Dad's back
… it's a miracle my poor husband can still move!
What do you love most about your dad? His smile? How he provided for you as a child? His sense of humor? Special Dad dates? My list included a few silly answers too – like how he had funny nicknames for everyone, or how he would walk into a room where I was sitting with my girlfriends and announce, "Hey, Boys!" … uncontrollable giggling always followed on our part!
Free Father's Day Printables
supplies:
10 Things printable (download below)
printer
paper or cardstock
scissors or paper cutter
pen
directions:
First, download and print off our 10 Things cards.
Cut out with scissors or a paper cutter, and fill out 10 of the reasons why you love dad!
Dad might seem tough on the outside, but we all know he's kinda mushy on the inside. Which means he is going to LOVE sentimental things like this printable card! Hopefully you and the kids will love giving this as much as he's going to love getting it!
Ready to make your own Father's Day Card?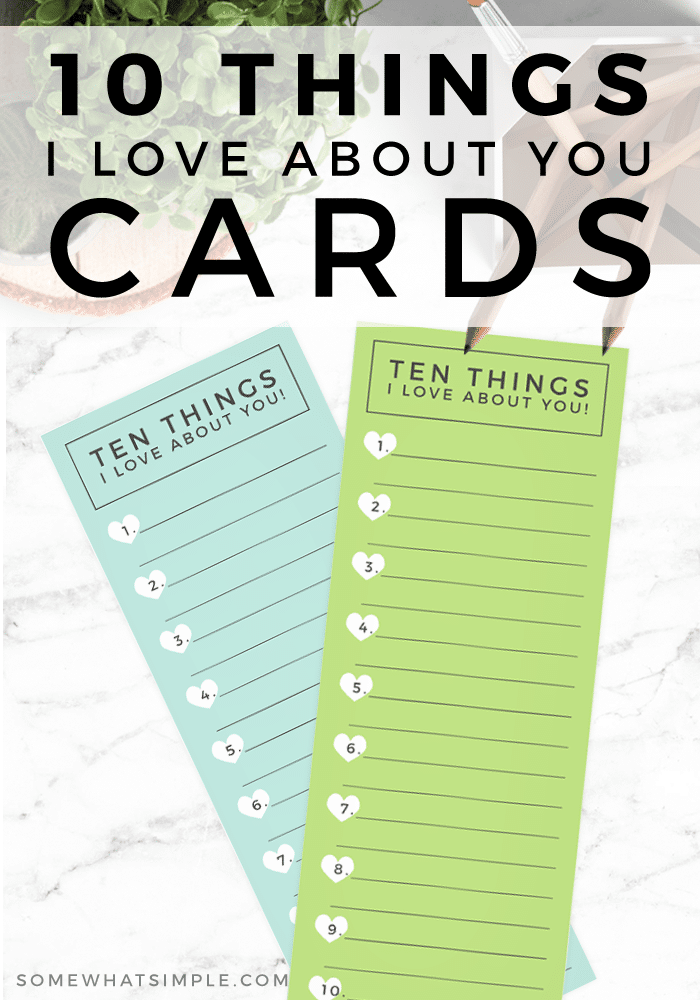 Here's a few more free printable fathers day cards you'll love –