Here are 10 of our favorite no churn ice cream recipes that you'll love!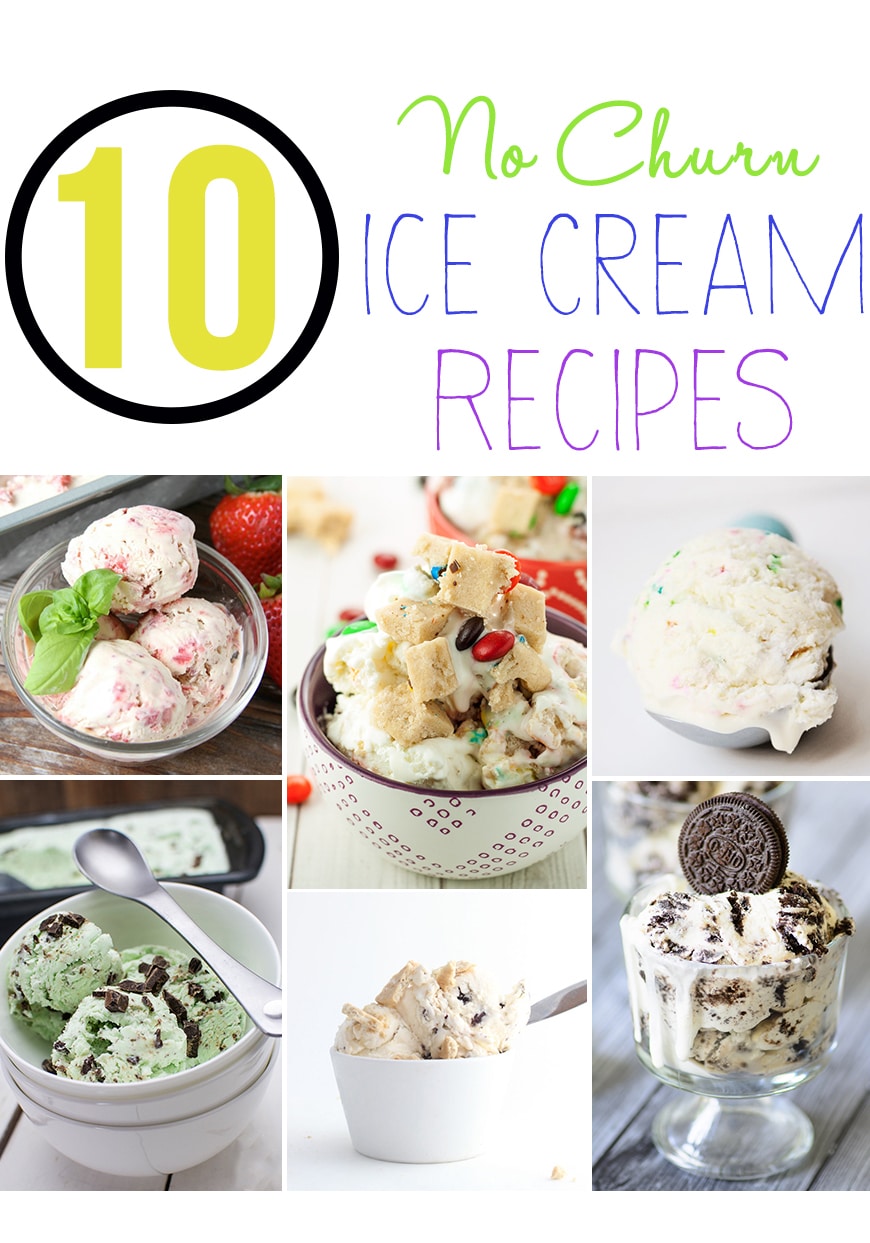 There is nothing better than a big bowl of refreshing and delicious ice cream on a hot summer day. Make the day even better with ice cream that is homemade! These 10 No Churn Ice Cream Recipes are all easy to make, and they don't even require an ice cream maker. Delicious, cold treats are easy to whip up right at home! Take a look:


No Churn Mint Chocolate Chip Ice Cream on Like Mother, Like Daughter
No Churn M&Ms Cookie Dough Ice Cream on A Simple Pantry
No Churn Cookies and Cream Ice Cream on Almost Supermom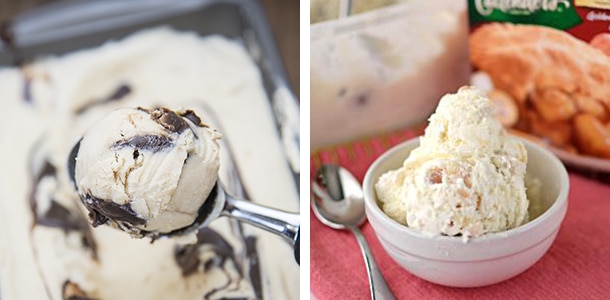 No Churn Peanut Butter Fudge Swirled Ice Cream from Like Mother, Like Daughter on Somewhat Simple
No Churn Apple Pie Ice Cream on Simple Sweet Home


No Churn S'more Ice Cream on The Simple Sweet Life
No Churn Coconut Milk Ice Cream on Suburble
No Churn Maple Walnut Coconut Cream Ice Cream on Only Taste Matters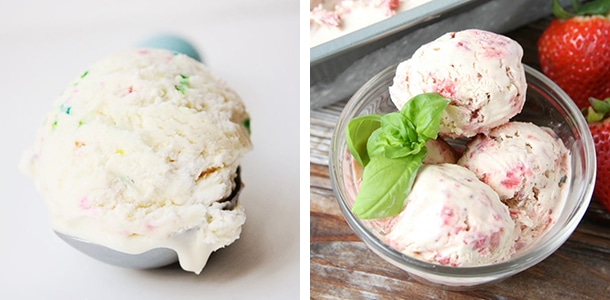 No Churn Cake Batter Ice Cream on One Sweet Appetite
No Churn Strawberry Ice Cream from Bite of Delight on Somewhat Simple
. . . . .
Do you have a favorite homemade ice cream recipe?
Leave me a comment below- I'd love to hear your thoughts!
Now grab a spoon and let's dig in!