This watermelon cooler is naturally sweetened and perfect for hot summer days!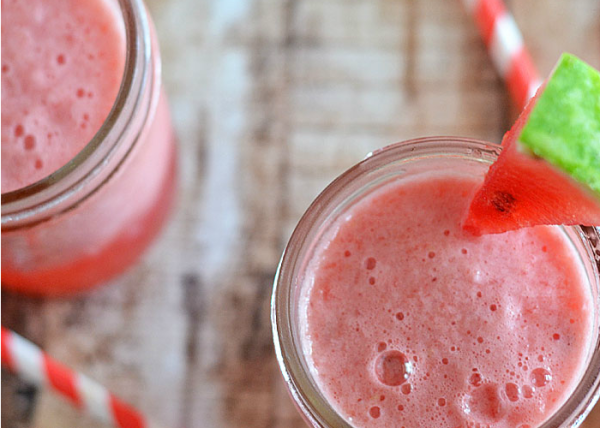 Hi there, Somewhat Simple readers. It's Ashley again, from Kitchen Meets Girl, and I'm so excited to be back again this month to share another recipe with you.  We start school here this week, but it's still warm enough for fun, slushy drinks, so that's what I brought with me today.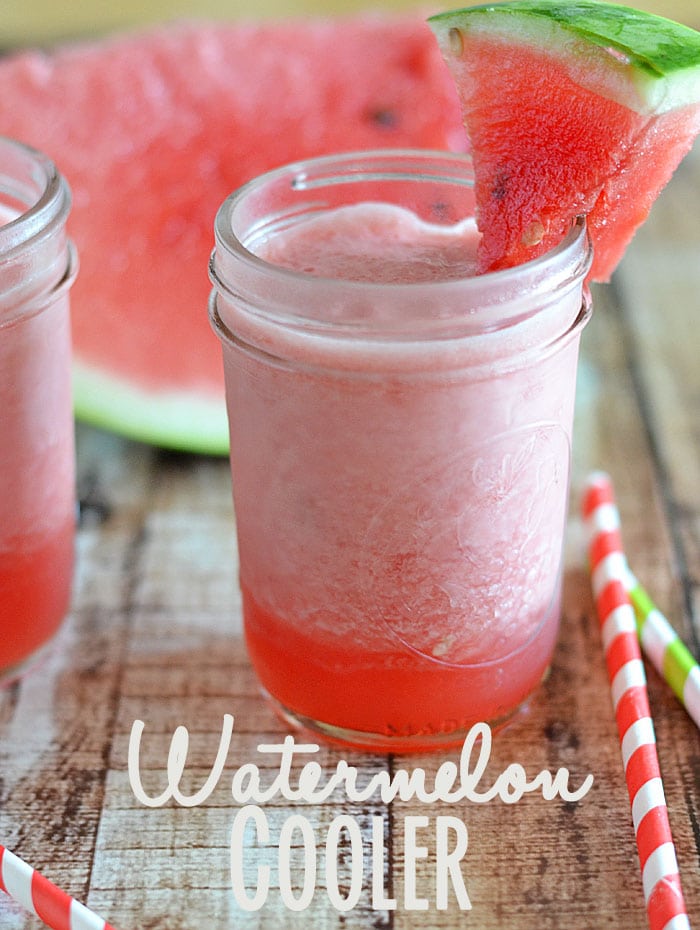 Watermelon is my all-time favorite summer fruit.  There's just nothing like a big hunk of juicy watermelon on a hot summer's day.  AmIright?  Well, unless you have that hunk of juicy watermelon in slushy form. 🙂
One of our favorite things to do on a weekend afternoon is stop by our local QuickTrip for a cool, icy drink (we're wild and crazy like that!).  My son's drink of choice is usually a watermelon or sour apple slushy…but I can't even imagine how much sugar/calories/bad for you stuff is in one of those things.
So this summer, we've been making our own.
These are super easy, super fun, and so much healthier than anything you can get out of a drink machine.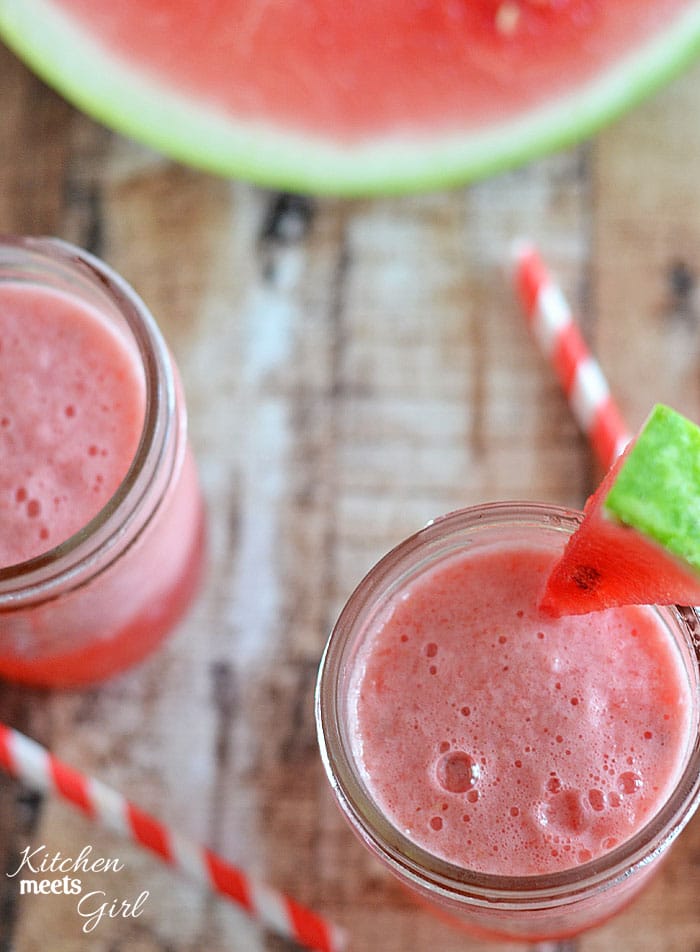 I love that this drink is sweetened naturally with honey, and that the end result isn't overly sweet.
If you want to make an adult version of this drink, you can substitute the lemonade with rum or vodka.  I started with a quarter of the alcohol to lemonade ratio, but you can adjust as desired.
What are you doing to enjoy your last days of summer?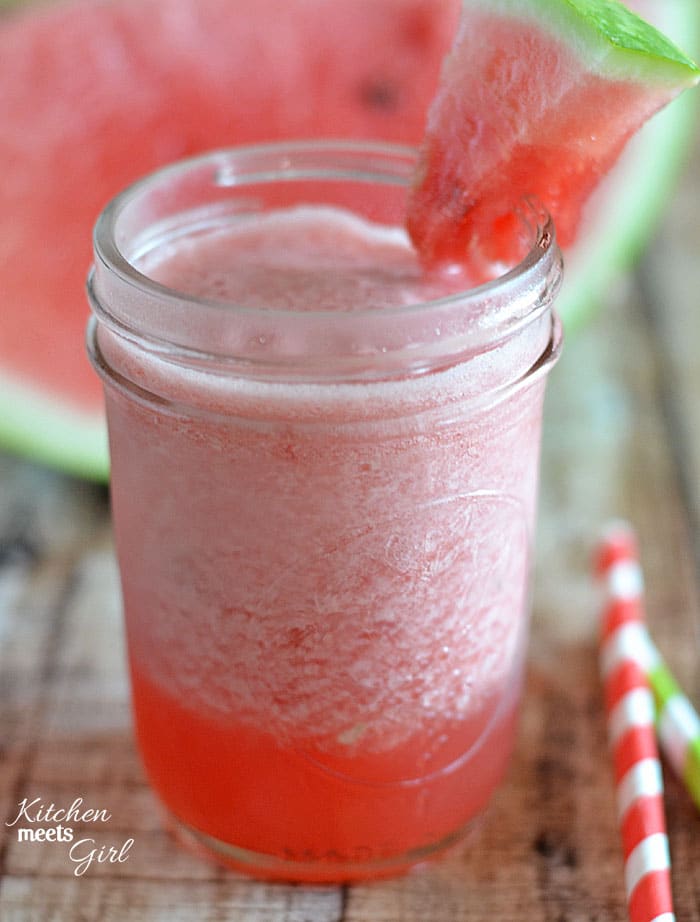 Ingredients:
4 cups of seedless watermelon, cubed into 2-inch chunks and frozen
1 cup chilled lemonade (or 1/4 cup vodka or rum; you can also add some in addition to the lemonade – this recipe is pretty versatile)
2 tablespoons honey
Instructions:
Freeze the watermelon in a ziploc bag until just frozen, about one hour.  Add the frozen watermelon to a blender, along with your lemonade and honey.  Process until blended, and pour into frosted jars or glasses.
Recipe adapted from Porch Parties