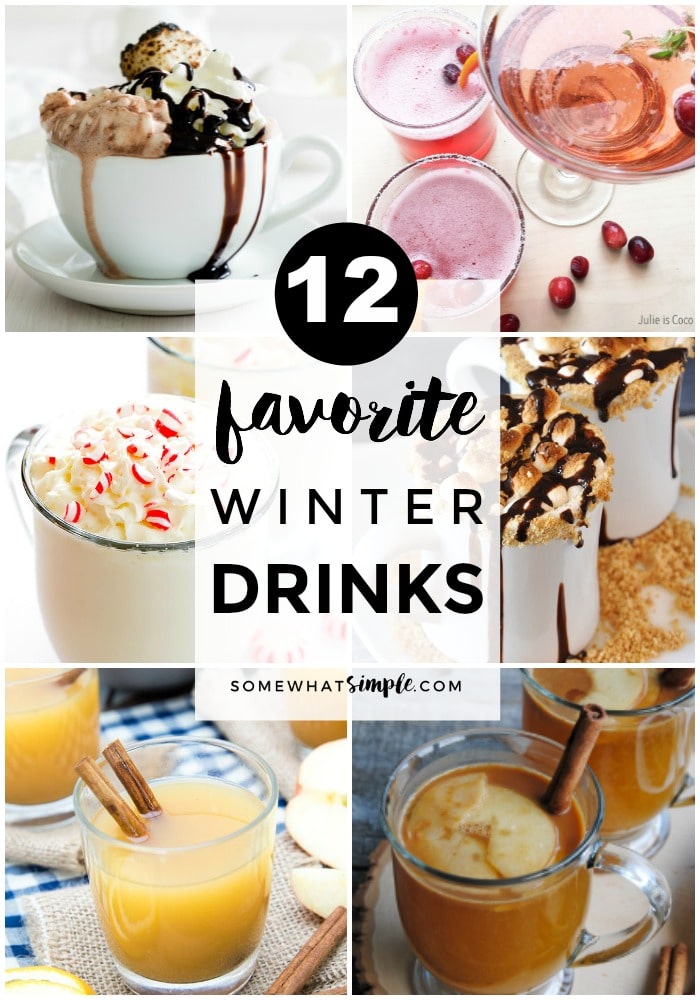 From caramel apple cider to gingerbread hot chocolate, these delicious winter drinks are bound to keep you warm and satisfied during these colder winter months!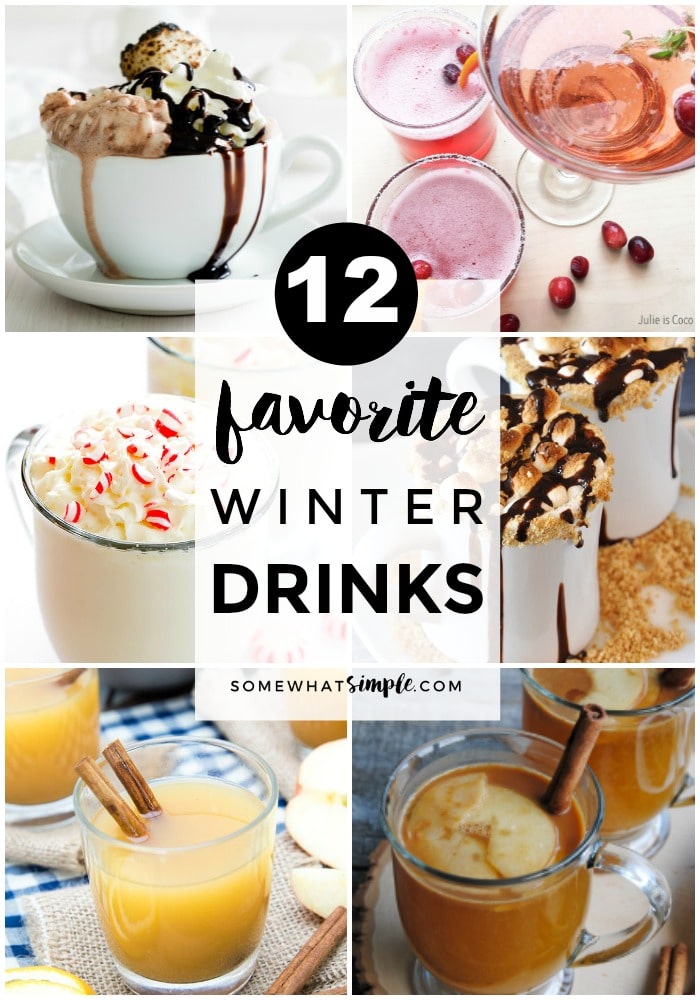 There's nothing like warming up with a hot drink on a cold day! Here are 12 winter drinks we LOVE!
12 Delicious Winter Drinks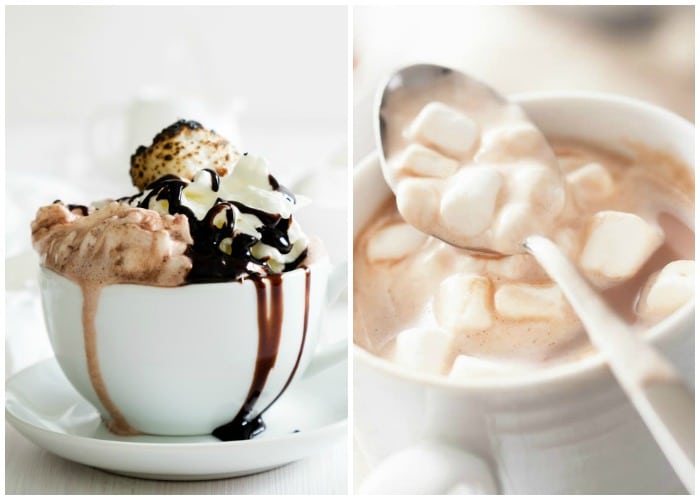 1 || Hot Chocolate Milkshake, from Somewhat Simple. This just might change the way you make hot chocolate forever!
2 || Creamy Hot Chocolate,from Somewhat Simple. My FAVORITE Hot Chocolate recipe. (You are going to LOVE this!)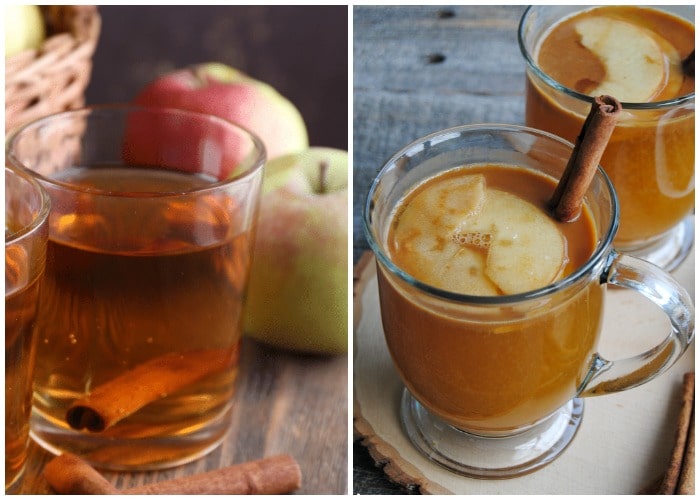 3 || Caramel Apple Cider, from Somewhat Simple. This slow-cooker apple cider recipe is a delicious twist on your everyday cider
4 || Apple Cider Rum Punch, (Non Alcoholic), from Shaken Together. A drink adults and kids will both love!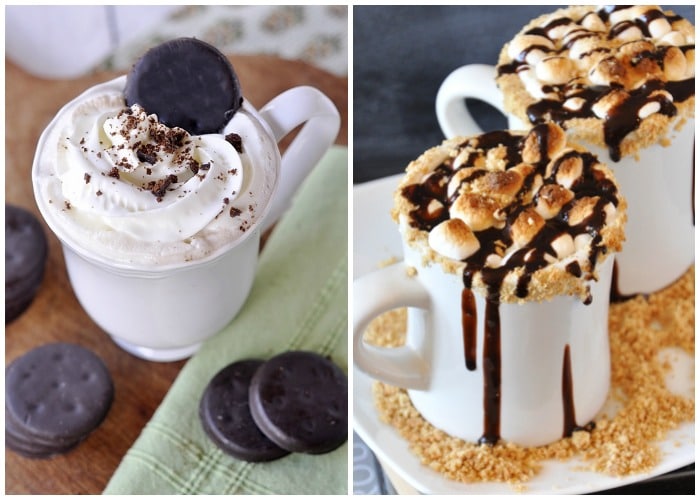 5 || Thin Mint Hot Chocolate, from Your Homebased Mom. Now you can enjoy a mug of Thin Mint Hot Chocolate when your Thin Mints craving strikes and you're all outta Girl Scout Cookies!
6 || S'Mores Hot Chocolate, from Minimalist Baker. Perfectly creamy and sweet with graham cracker crumbs for a sweet surprise at every sip!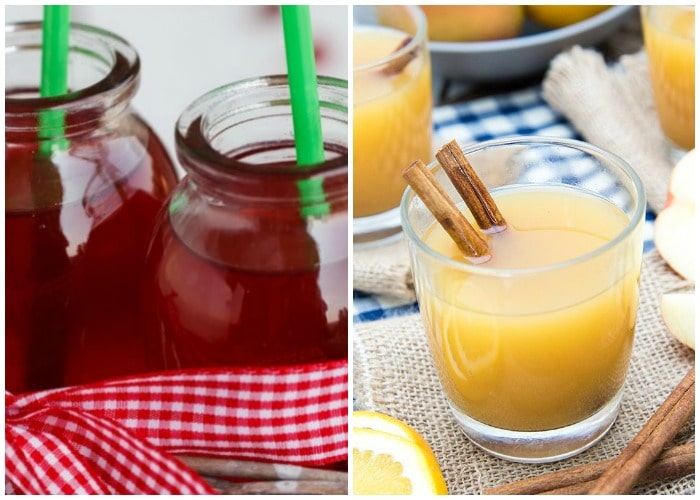 7 || 2 Ingredient Holiday Punch, from Somewhat Simple. I've never met anyone who has tried this punch and hasn't liked it!
8 || Hot Wassail from Like Mother, Like Daughter. This citrussy apple cinnamon drink is the perfect addition to any winter day or holiday party!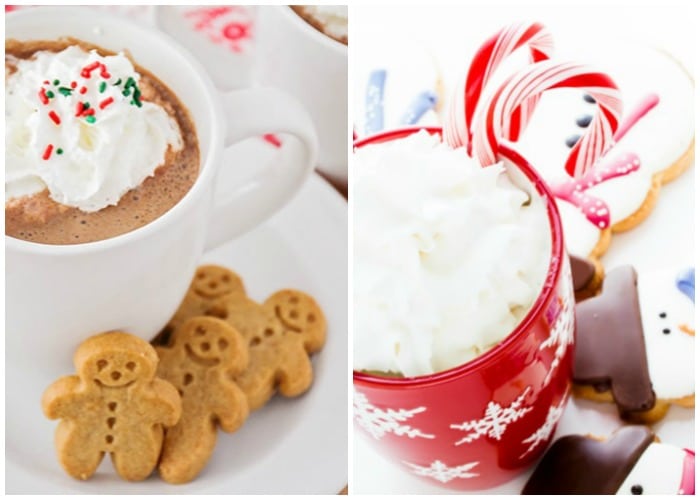 9 || Gingerbread Hot Chocolate, from Somewhat Simple. Creamy and smooth, with a sweet gingerbread flavor!
10 || 10 Ways to Dress Up Hot Chocolate Packets, from Somewhat Simple. Let's kick it up a notch!
11 || Peppermint White Hot Chocolate , from Gimme Some Oven. All you need are a few minutes and a few ingredients to make it. So if you love hot chocolate, I highly recommend giving it a try.
12 || Cranberry Orange Spritzer, from Julie Measures. A mocktail recipe that will be a hit at your holiday gathering!
Winter drinks are my favorite! I love having a warm drink on a cold winter day!
What's your favorite hot beverage for a chilly day?