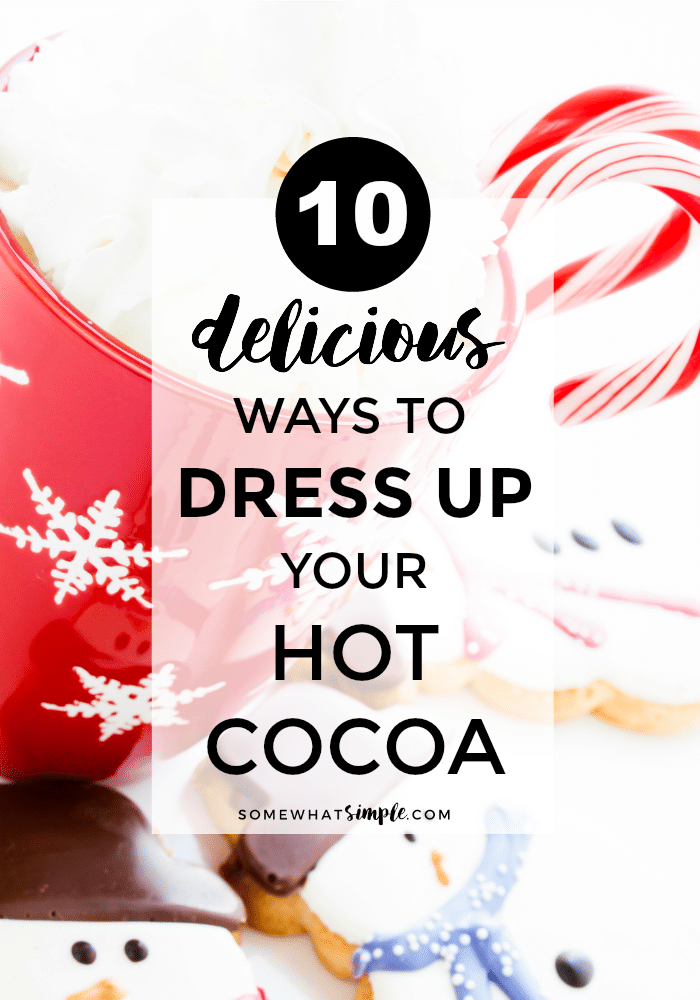 'Tis the season to curl up in your cozy PJ's, grab a blanket and enjoy a warm cup of hot chocolate! We adore this wintry beverage in my home- simple, chocolatey goodness, but with endless flavor options! Here are our top 10 Ways to Dress Up Hot Chocolate Packets. Let's kick it up a notch!
1. Ice Cream– Yep. Get your hot chocolate to almost boil, then add a scoop of your favorite flavor of ice cream. It's creamy deliciousness! (This add-in is my very favorite!)
2. Cinnamon Sticks- I love the combo of cinnamon and chocolate!
3. Creamer- You don't have to be a coffee drinker to enjoy the sweet flavors of creamer! My favorite creamer is Hazelnut.
4. Peppermint Candy- This adds a cooler taste to your hot cocoa. You can even try a York Peppermint Patty and get some nice chocolate swirling around your cup!
5. Peanut Butter- Just be sure to mix this really well to melt the peanut butter before you sip it!
6. Caramel- There is never anything wrong with mixing caramel with chocolate- why not try it in liquid form?
7. Vanilla- Simply add 1/4tsp of vanilla extract- easy!
8. Orange Zest- Add some fresh orange zest for a sweet and tangy treat!
9. Chocolate Shavings- Chocolate on Chocolate… yes please!
10. Marshmallows- A classic addition! Take it a step further and add flavored marshmallows or ones that have been dipped in dark chocolate- YUM!
One last reminder is to always use milk, not water. The packets say you can use either, and if you are out of milk, I guess water is fine, but what a difference some milk will make!
How do you Dress Up Hot Chocolate? Anything we missed on this list?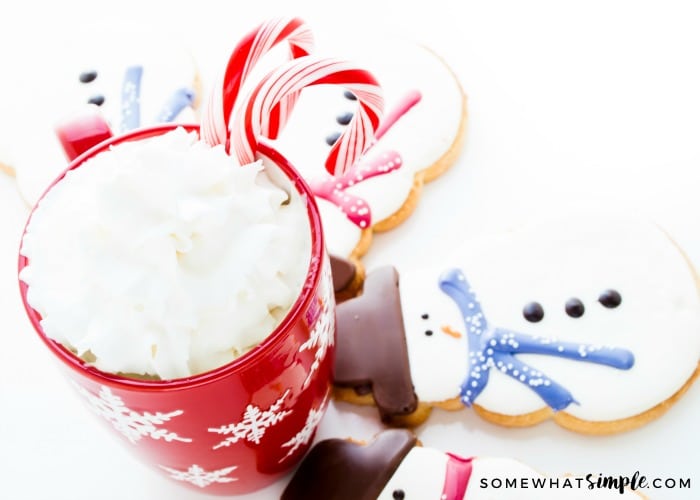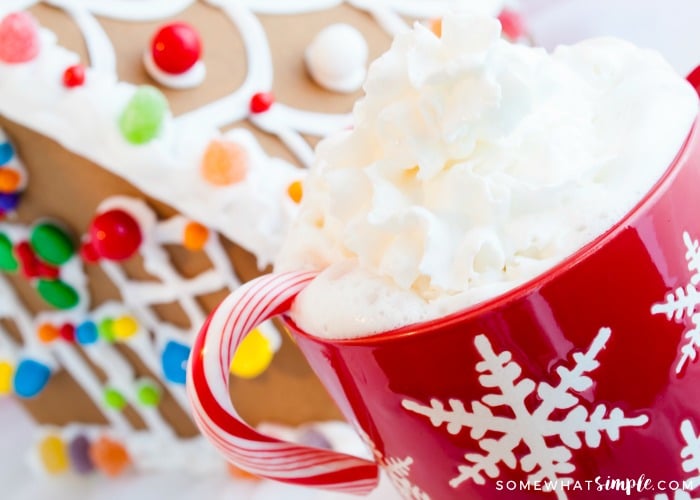 Drink up!!!
. . . . .
This post originally published on Somewhat Simple in November 2011