EASY homemade dinner rolls from SCRATCH that taste AMAZING and are ready in 30 minutes!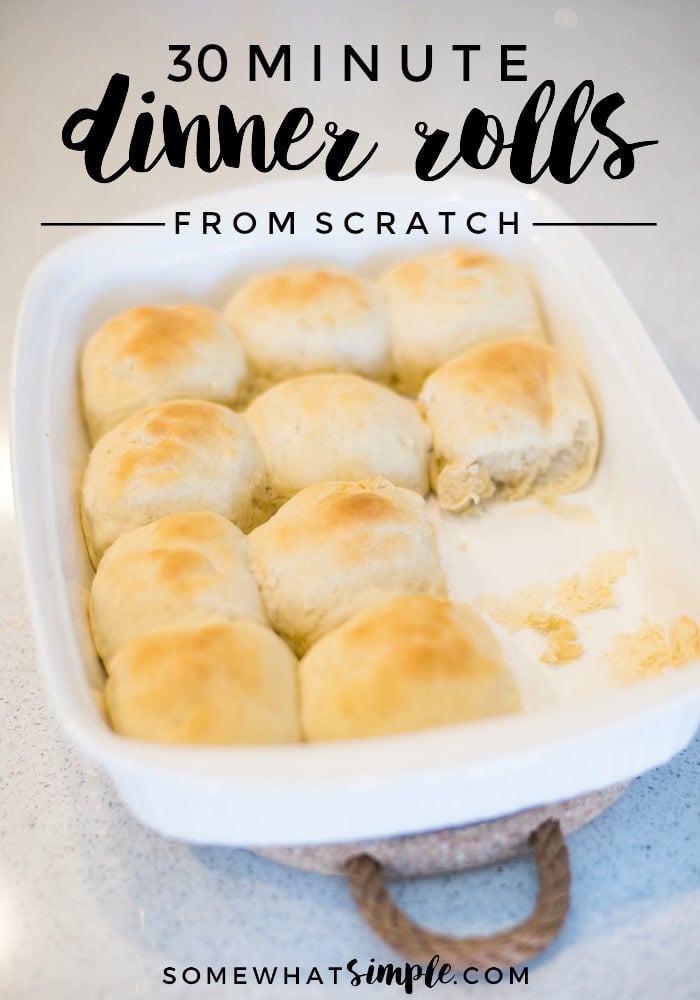 Nothing is better than homemade bread, am I right?
As much as I love cooking dinner for my family, I've never been great at baking. I do fine with recipes where measurements aren't important – a dash of this, a pinch of that – those are my jam. But baking? Those recipes have to be exact and I don't do well with those. Which is why making homemade bread has always been SUPER intimidating for me. Actually, all recipes with yeast intimidate me. (Too many failed attempts over the years or something.) But a few years ago, my friend mentioned a "fail-proof dinner roll recipe" that was not only delicious, it was also easy and fast."
I was hesitant, but intrigued, and so I gave it a try.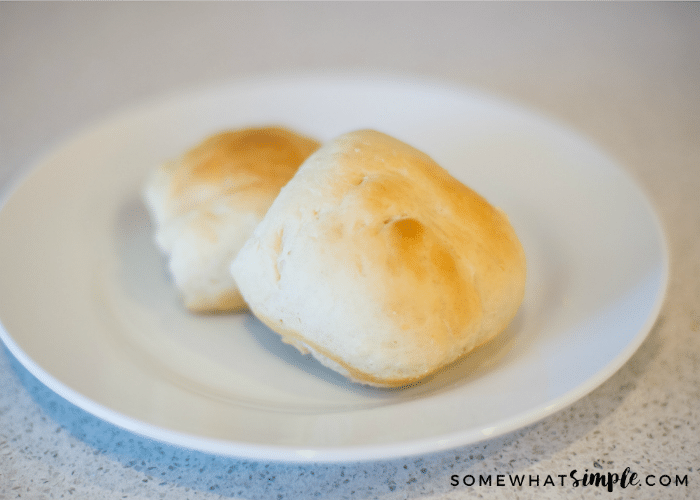 You guys.
They are fantastic.
I love them, my husband and kids love them. Our Thanksgiving guests loved them. (Yep. I even served them at Thanksgiving!!) These rolls kind of remind me of a Hawaiian Roll – more dough-y than fluffy, and sort of sweet too!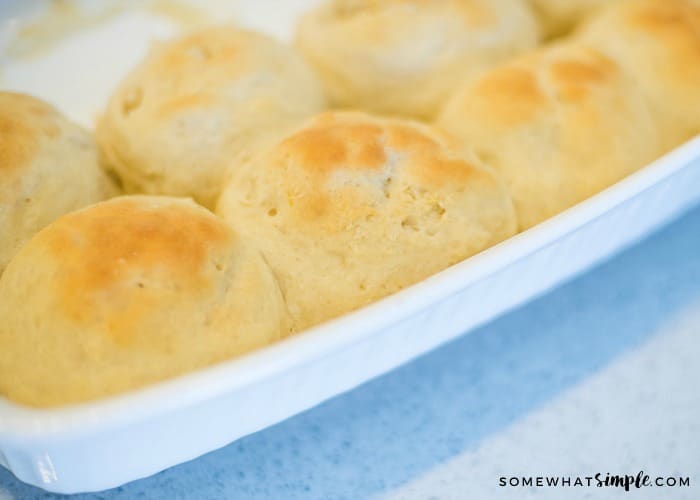 This recipe has become my go-to roll recipe (ok, it's my only roll recipe!) and I am here to say that if I can make these, you can too! You can make them every day and have a delicious-smelling home all.the.time.
And technically they take just over 30 minutes from start to finish with the rise and bake time (35 minutes, to be exact), but the result is a perfect homemade batch of dinner rolls that tastes just like you'd been slaving in the kitchen all day.
Homemade Dinner Rolls
makes 12 rolls
INGREDIENTS –
1 cup + 2 tablespoons of warm water
1/3 cup oil
2 tablespoons of active dry yeast
1/4 cup sugar
1/2 teaspoon salt
1 egg
3 1/2 cups all-purpose flour
DIRECTIONS –
Preheat your oven to 400 degrees.
In the bowl of your stand mixer, combine the warm water, oil, yeast, and sugar. Let the mixture to sit for 15 minutes.
Mix 2 cups of the flour with the salt and the egg into the yeast mixture using a dough hook.
Continue mixing while adding the remaining 1½ cups flour, ½ cup at a time.
Shape dough into 12 balls and place in a 9×13 pan.
Let the dough rest for 10 minutes.
Bake for 10 minutes or until tops are golden brown.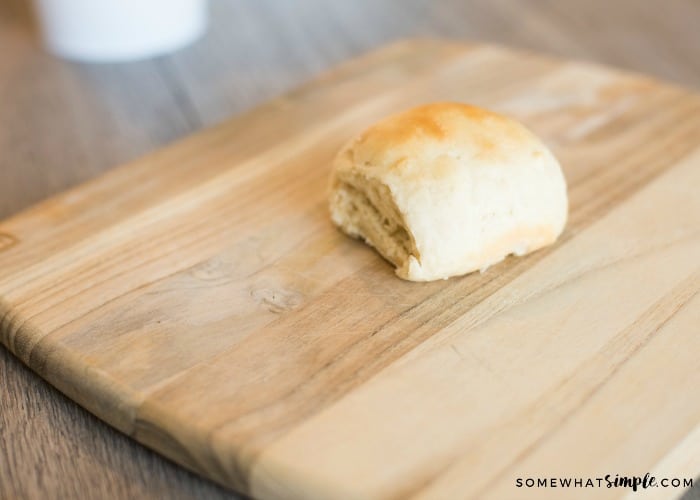 Easy Dinner Rolls.
Quick Dinner Rolls.
Delicious Dinner Rolls in 30 minutes.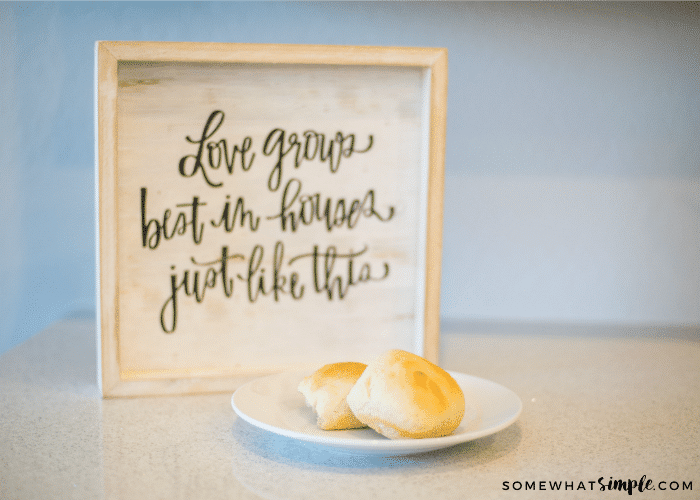 Give them a try and let me know how much you LOVE them!
Hack Your Routine!
FREE E-COURSE
5 Time-Saving Tips for Crazy Busy Moms