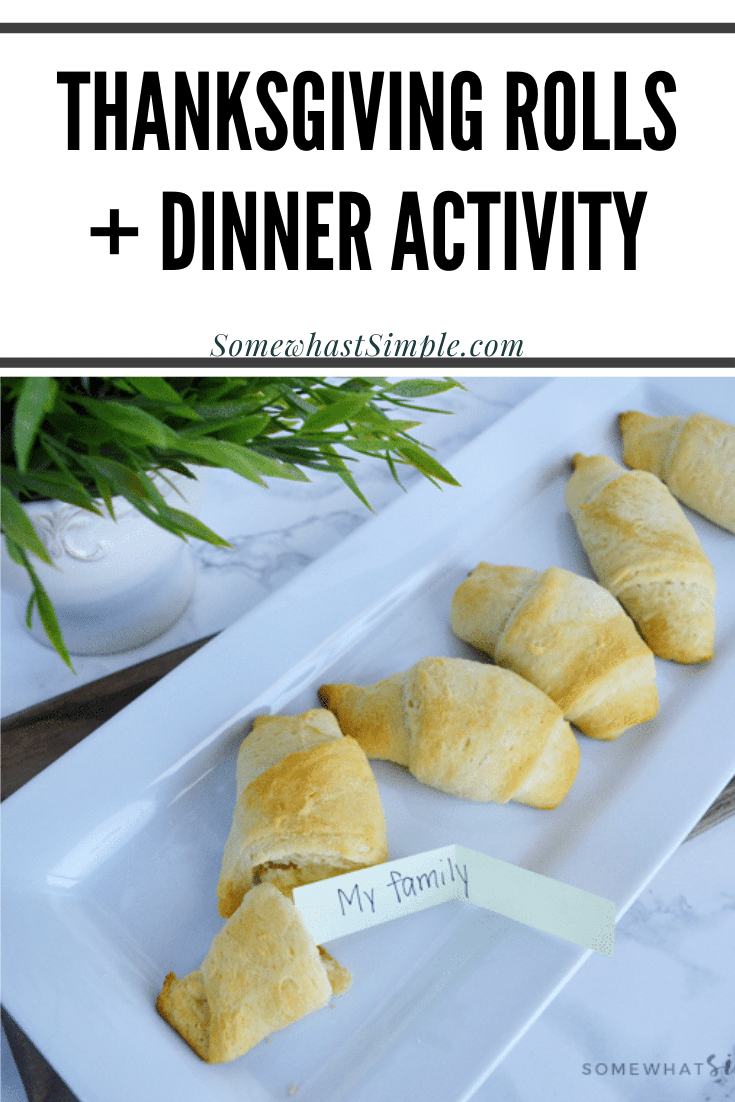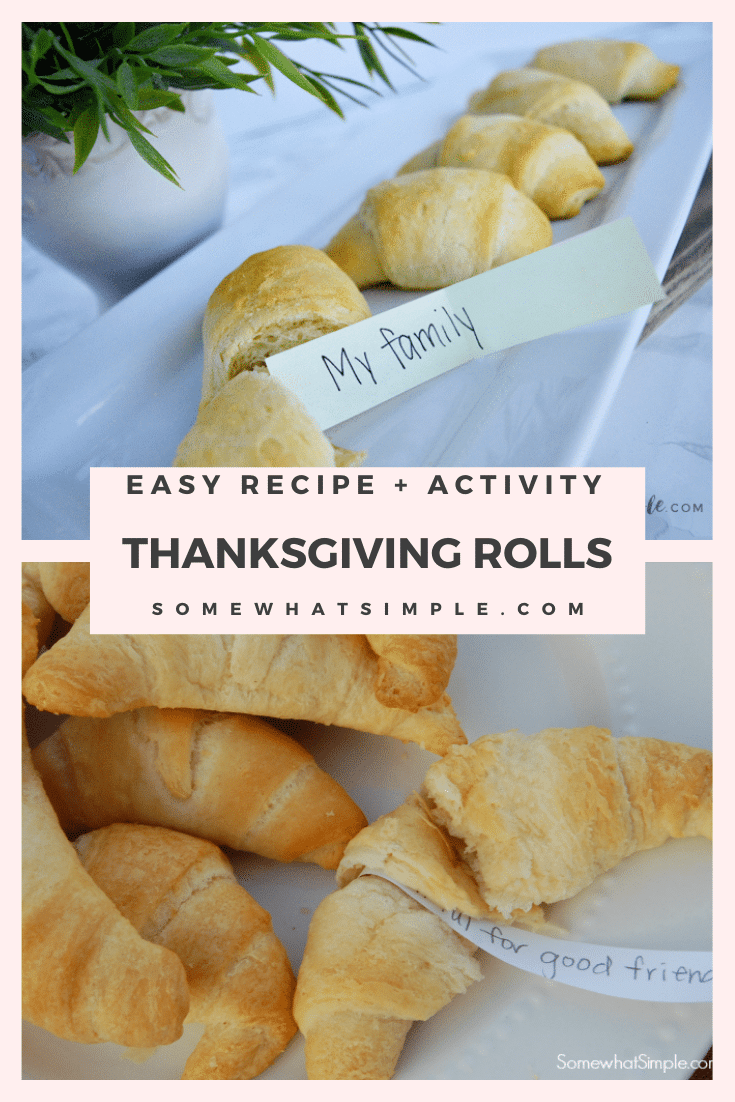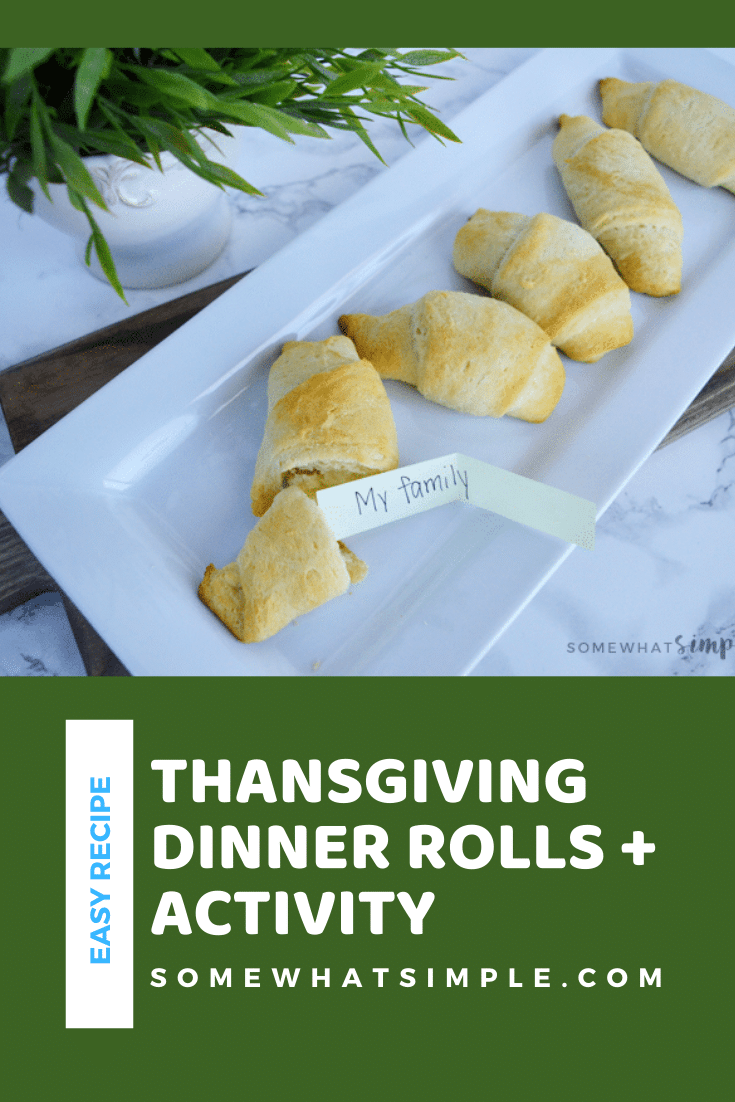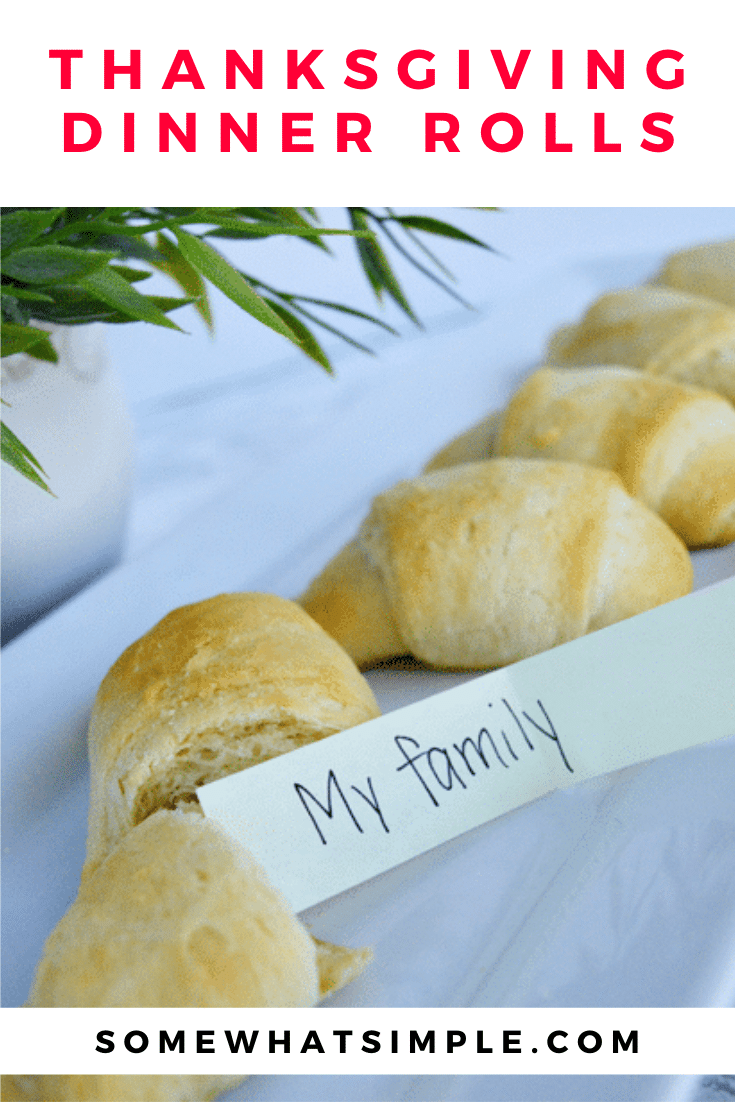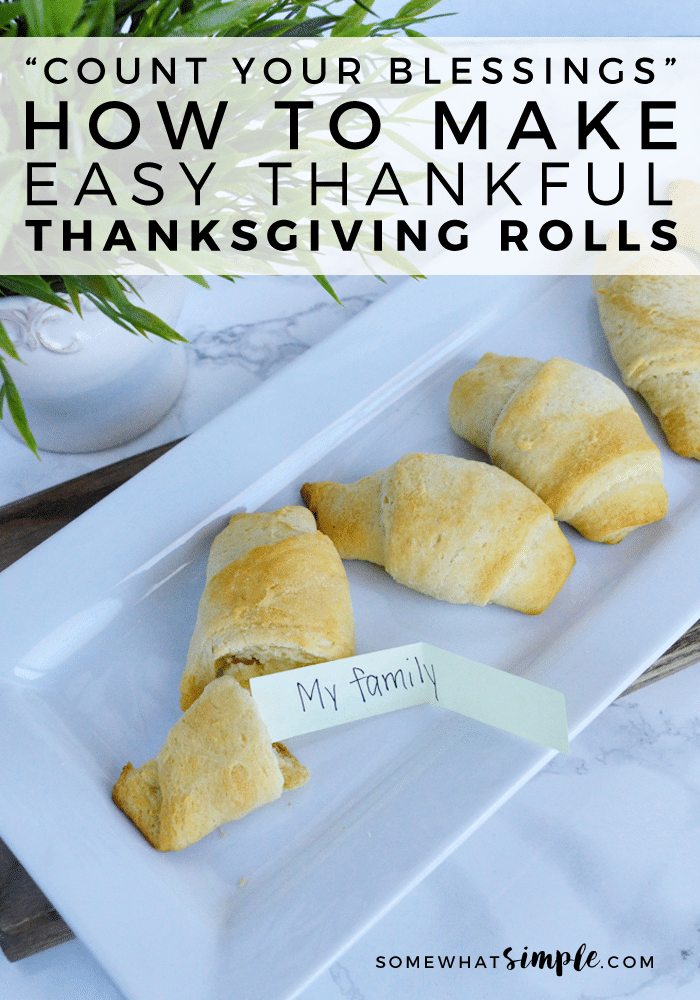 These Thankful Thanksgiving Rolls are a great way to share your gratitude this Thanksgiving!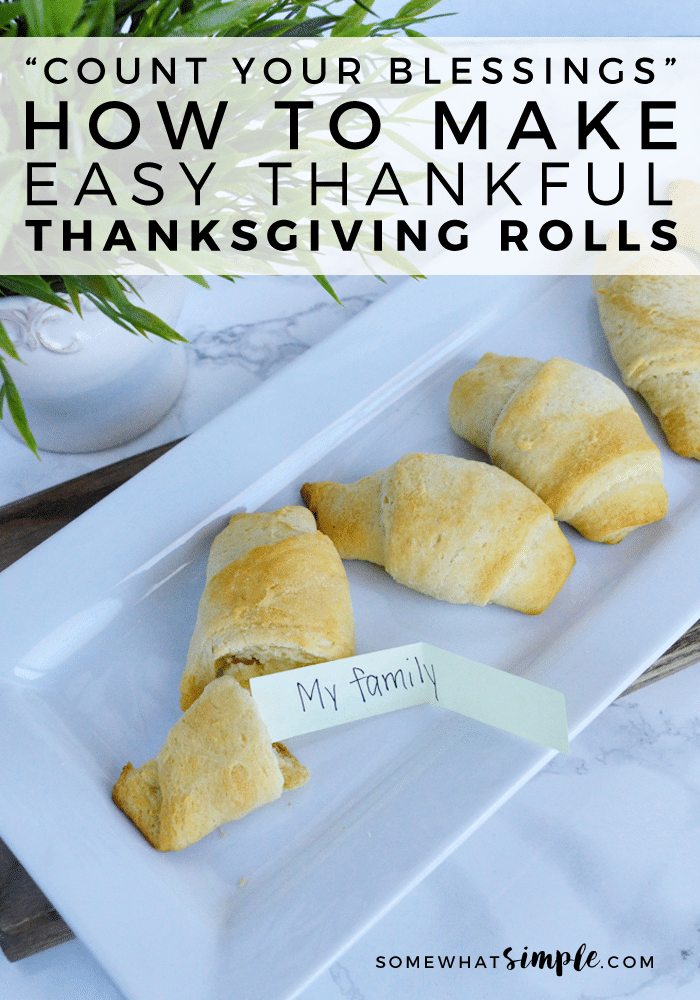 Not only are these Thanksgiving Rolls super easy, they also create a fun activity and meaningful discussion at your dinner table! Your family and friends will LOVE this idea – we pinky promise!
We made a short video with all the directions, take a look –

Thanksgiving Rolls + Activity
INGREDIENTS & MATERIALS:
1 roll refrigerated crescent dough
paper and pen
DIRECTIONS:
Begin by cutting your paper into strips that are about 3 – 4 inches long and half an inch thick.
As your Thanksgiving guests start to arrive, ask each one to write what they are thankful for on a strip of paper.
Place each individual strip of paper flat across the center of an unrolled crescent dough piece. Roll up the dough as usual, rolling the paper into the dough as you go. Bake as directed.
When your guests go to eat their rolls with dinner, have them read the paper received in their roll and try to guess who wrote it!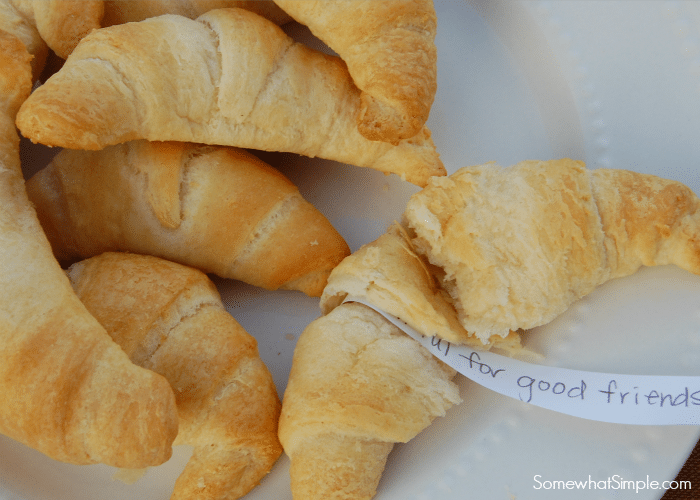 YEAR-ROUND VARIATIONS:
Add some fun to a regular weeknight dinner by asking your family to write the best thing about their day, then guess who wrote it.
Make the birthday boy feel extra special on his birthday by having the rest of the family write reasons they love him.
Have everyone write an act of service they are willing to do for someone in the family (ie. make their bed for the week, rub their feet for 5 minutes etc.) Then, pass out the rolls randomly and see who gets to serve who.
…The options are endless!!!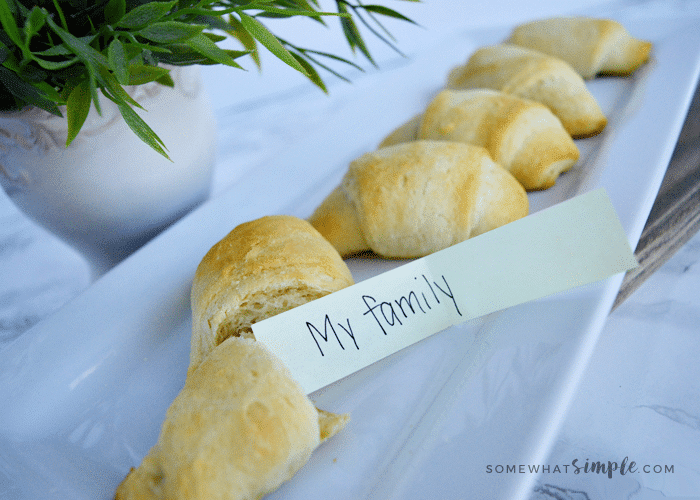 Do you have an idea on how to use these? Leave us a comment, we'd love to hear about it!
This post originally published on Somewhat Simple in October 2015. It was updated in October 2017.