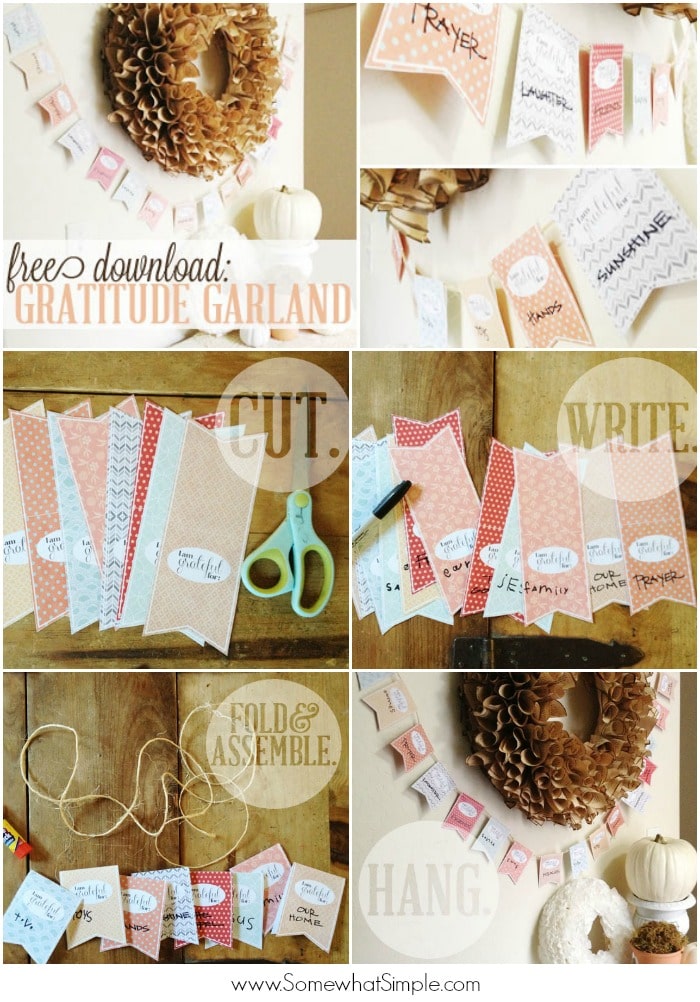 This past month has been a roller coaster of emotions for our family full of sorrow, joy, heartache, hope and everything in between. It's also put Life into perspective, making me think: What is really important in my life?  This simple question is what inspired me to come up with the free download/printable for this month:  The Gratitude Garland.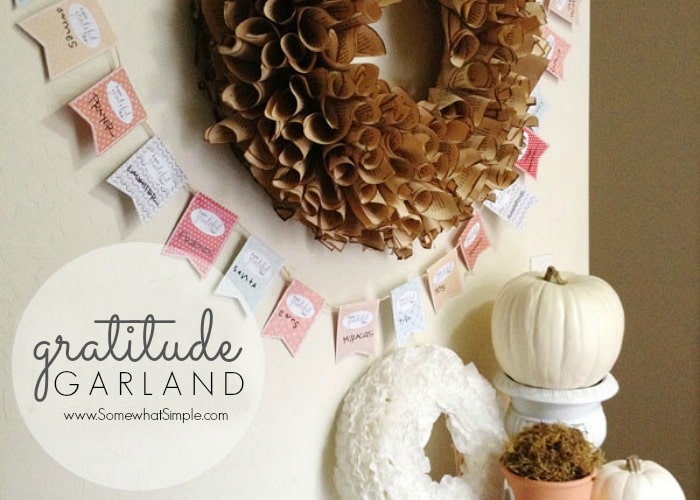 This is a fantastic Thanksgiving project for the whole family, and VERY simple to create.  All you need are a few supplies and you're ready to get started!  You'll basically be doing this: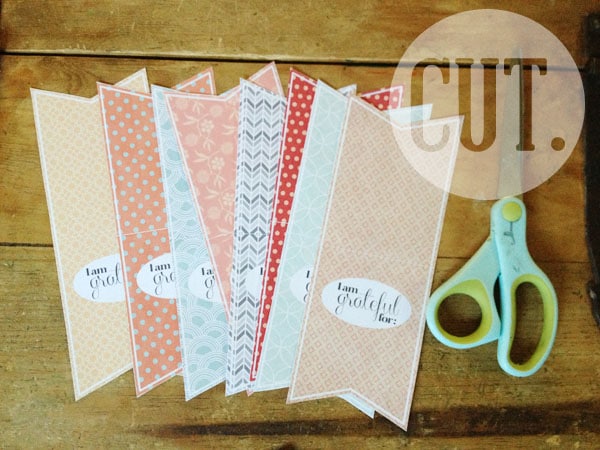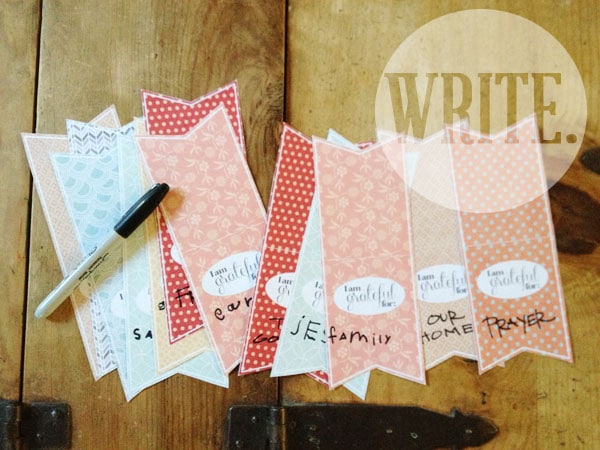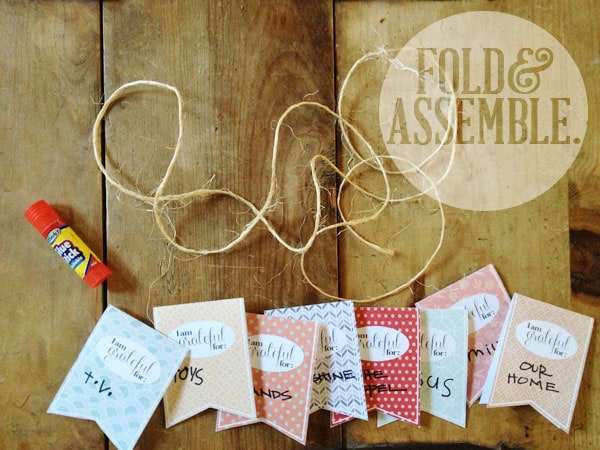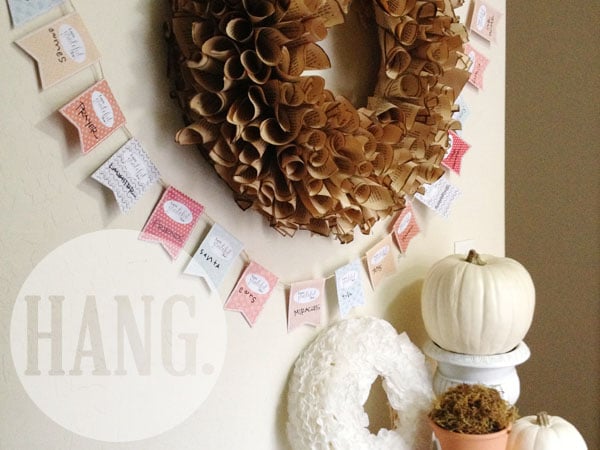 It doesn't get much simpler than that!  With scissors, a permanent marker or pen, glue, tape or whatever you have on hand to hold it together, and a string like object of your choosing, you've got a super cute and meaningful craft!  One that is perfect for all ages – my kids didn't want to stop coming up with 'blessings' to write down.  (And yes, my daughter  wrote down she was thankful for Santa. 😉 )
Can't wait to start making your own?  Just click on the links to download the pdf files that you want, to begin creating your own personal or family Gratitude Garland:
I hope we can all take the time to count our blessings! And what better way than to have a daily visual reminder of what we treasure most in our lives.  Here's wishing you a wonderful and blessed Thanksgiving!
(ps- I just wanted to also thank all of you for the huge positive response to my Halloween Tic Tac Labels!  All of you made me feel like a rock star, so Thank You! xoxo)
This idea originally published on Somewhat Simple in November 2012