Add this Gratitude Garland to your list of Thanksgiving crafts this year! So simple and perfect for kids of all ages, plus a beautiful way to display all the things you're grateful for!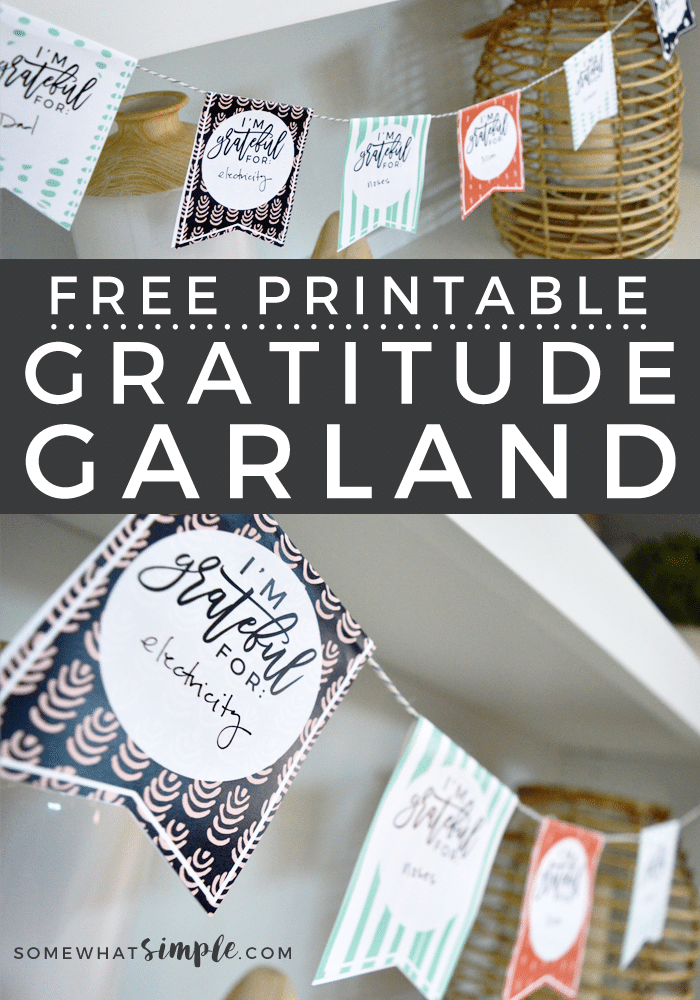 This past month has been a roller coaster of emotions for our family full of sorrow, joy, heartache, hope and everything in between. It's also put Life into perspective, making me think: What is really important in my life?  This simple question is what inspired me to come up with this darling Gratitude Garland.
This is a fantastic Thanksgiving project for the whole family, and VERY simple to create.  All you need are a few supplies and you're ready to get started!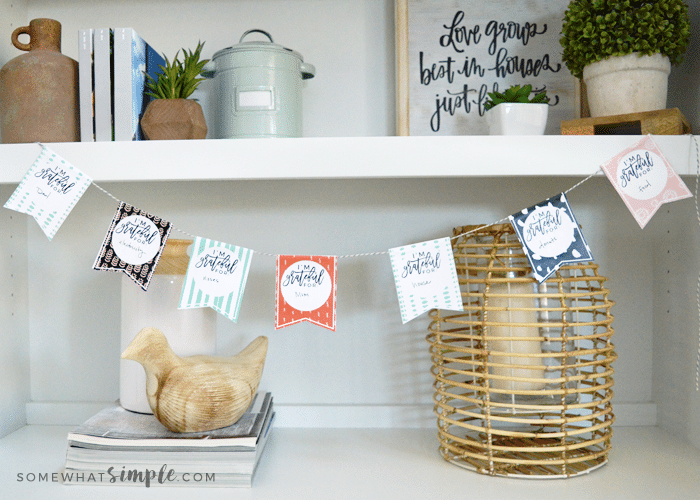 Thanksgiving Crafts – Gratitude Garland
supplies:
Gratitude Garland Printables (download below)
scissors
marker
string or twine
glue or tape
directions:
Frist, print off and cut out as many of our gratitude flags as you want.
Start writing down all the things you, your family, classroom, friends, etc. are thankful for.
Fold in half.
Place the string or twine down the middle, and glue or tape together.
Hang and enjoy!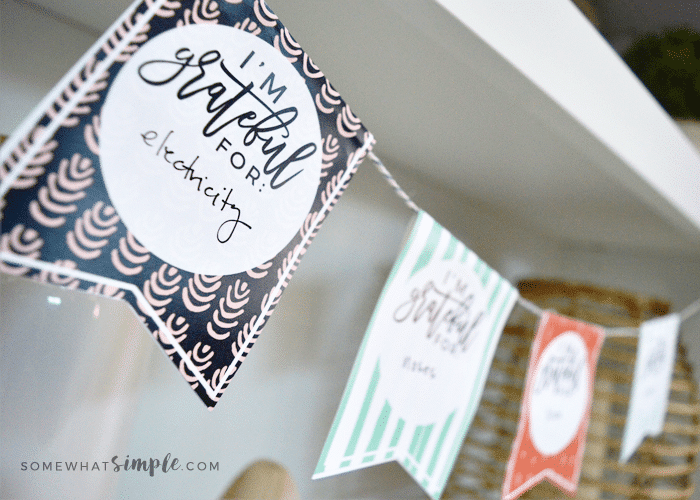 It doesn't get much simpler than that!  With a few objects and a little bit of time, you've got a super cute and meaningful craft!  One that is perfect for all ages – my kids didn't want to stop coming up with 'blessings' to write down. This would also be a great craft for classrooms, youth groups, dorm rooms, etc. – even cub scouts would love making one of these!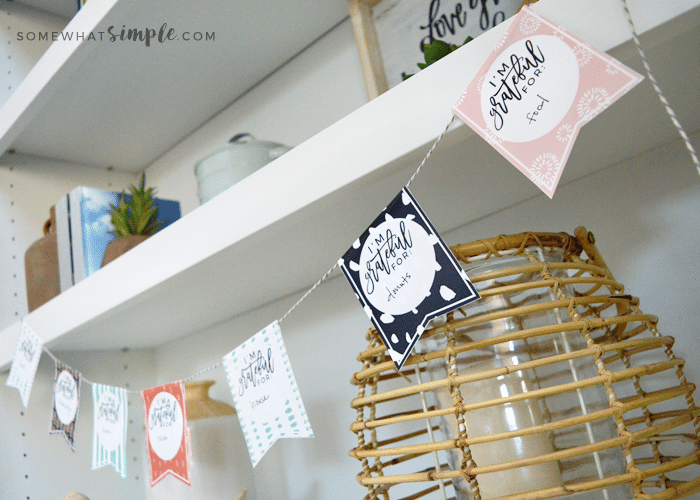 Ready to make your own?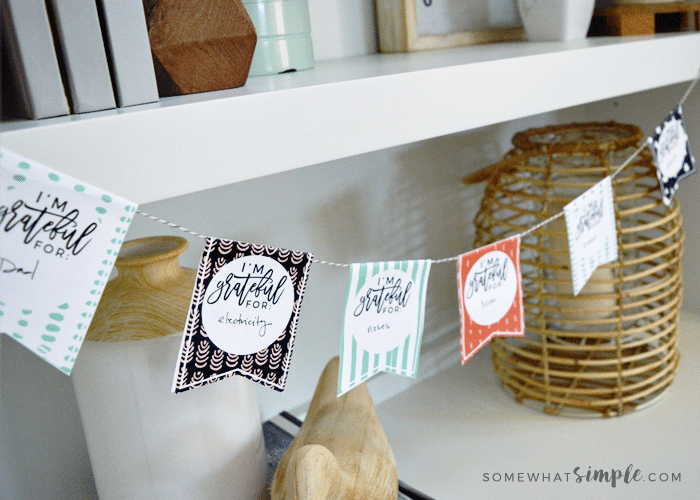 Hope you all have a great Thanksgiving!
Our readers also enjoyed these other Thanksgiving printable posts:

autumn deer print  ||  thanksgiving candy bar wrappers  ||  count your blessings tree
This idea originally published in November 2012,
but was updated in 2017 with new printables and images.