This gorgeous Count Your Blessings Tree is the perfect way to display all the things you're grateful for! They make great Thanksgiving activities for the whole family, and are a wonderful daily reminder to not take for granted the little blessings in life.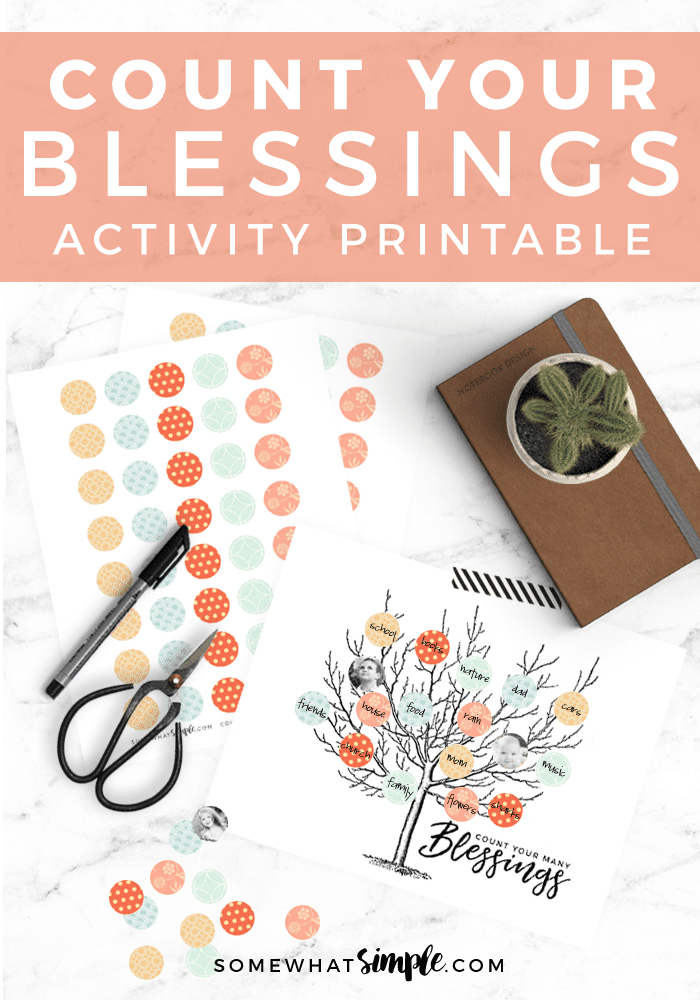 It's that time of year when nothing seems to slow down! But if you want to take a moment, with the spouse or kids, or just by yourself, and think about all the blessings in your life, then this Count Your Blessings Tree is just for you.
Making this blessings tree was a fun activity for my family, and now we have a small piece of decor to display in our home!
Thanksgiving Activities – Count Your Blessings
Supplies
Count Your Blessings Tree Activity Kit (download below)
1″ circle punch or scissors
Glue or double-sided tape
Pen or marker
8×10 picture frame (optional)
Directions
First, print off your Count Your Blessings Tree.
Using the 1″ circle punch (or scissors, but I recommend the punch), cut out the circles.
Write down all the things you're grateful for!
When you're done, place in a frame if you'd like, and hang somewhere the whole family can be reminded daily!
Tips
Use your own scrap book paper if you prefer different colors.
Grab some magazines or photos and make a visual blessings tree, instead of writing things down.  Or do both! That way, the little ones who can't read or write can participate, too.
Have each family make their very own to put in their rooms, or on the bathroom mirror as a daily reminder.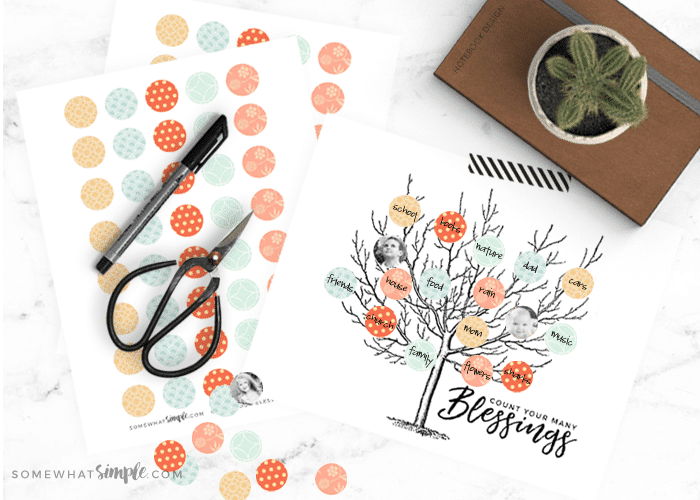 Happy Thanksgiving!
All of our printables our free for the first week they are published on our site.  If you would like to be notified when a new printable is live on our site, be sure to sign up for our newsletter.