This Crock Pot Creamy Chicken Noodle Soup is easy to put together and amazingly delicious!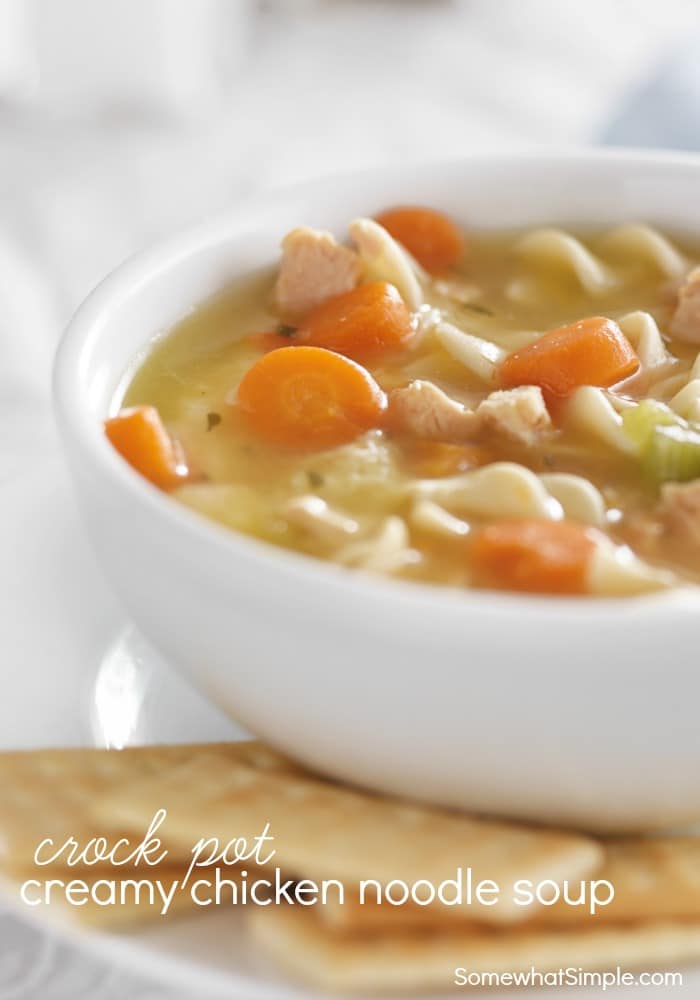 This crock pot creamy chicken noodle soup is probably my very favorite soup recipe that I currently own. Besides the fact that it is super delicious and creamy, this soup is also SO SIMPLE to make. My four year old has helped me make it so many times, I think he could probably make it himself!
I love that this soup uses simple ingredients that are easy to keep on hand, and the prep work is pretty much non-existent! Then, you literally toss the ingredients into the crock pot, walk away and the soup is ready later in the day when you are ready to eat it! Here is the delicious recipe-

MY LATEST VIDEOS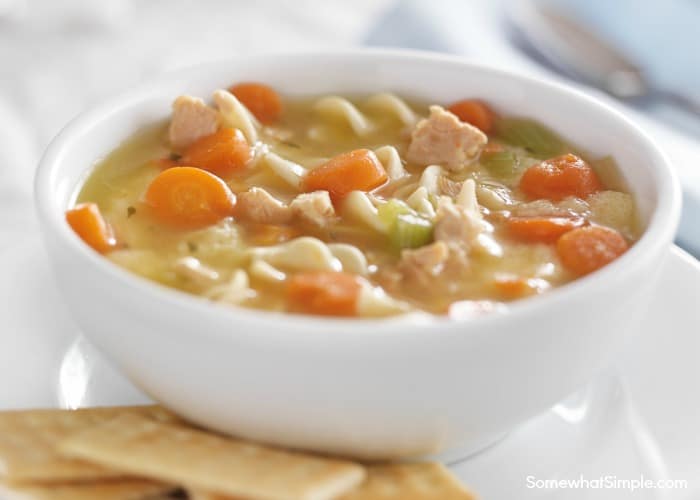 Crock Pot Creamy Chicken Noodle Soup
INGREDIENTS:
2 (10.75oz) cans cream of chicken soup
6+ cups of milk (I start with 6 and add more just before serving if the soup is too thick)
2 boneless, skinless chicken breasts (I put these in frozen)
3 carrots, sliced*
3 stalks of celery, sliced*
2 cloves of garlic, minced
salt and pepper to taste
2 cups of noodles (I prefer egg noodles, but you can use whatever you have on-hand!)
2 tbs parsley, dried or fresh
*You can sub the carrots and celery for 1 (9oz) bag of frozen veggies
DIRECTIONS:
Add the cream of chicken soup and the milk to your crock pot. Whisk together until blended.
Add the chicken and vegetables to the crock pot.
Cook on low for 6 to 8 hours.
One hour before serving, shred the chicken breasts and then return to the crock pot. Add the dry noodles and parsley, plus any more milk you think you might need. Continue cooking for 1 more hour.
Eat and enjoy!