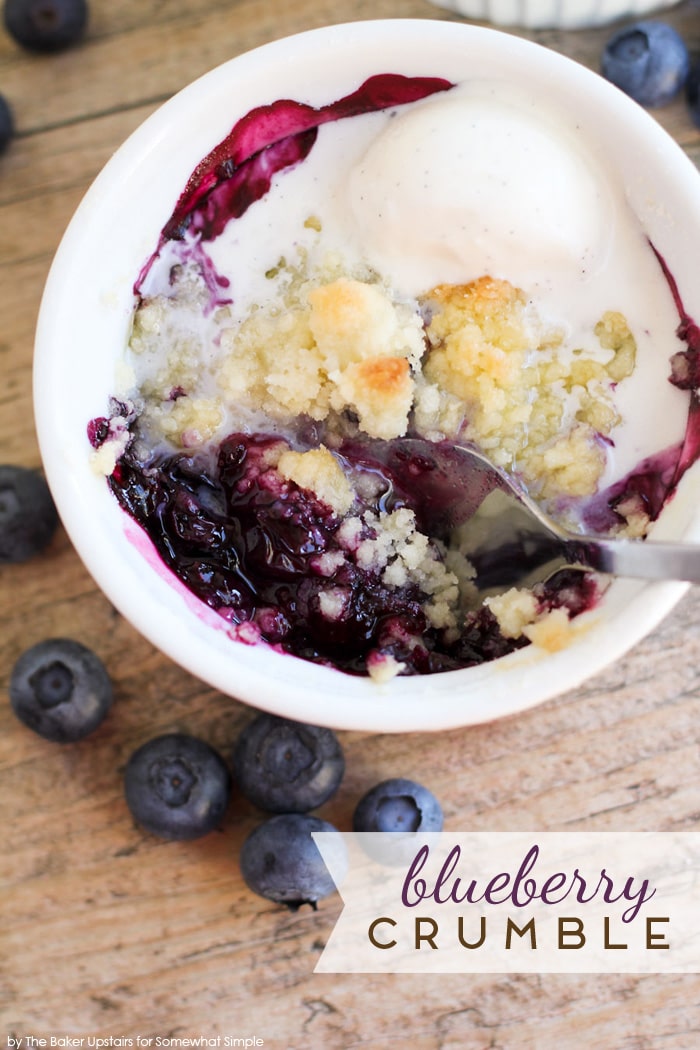 If there's one thing I love, it's a super easy and delicious dessert! This blueberry crumble is the perfect dessert for summer. It's full of juicy blueberries and topped with a rich buttery streusel, plus it's quick and easy to make! I love crumbles, crisps, and cobblers all year long, but they are especially wonderful during the summer when there is so much fresh fruit available. This week I found blueberries on sale for $2.49/lb and bought two pounds worth, so this crumble needed to happen this week! I'm so glad it did. It was a huge hit with my whole family and was the perfect dessert served with some creamy vanilla bean ice cream.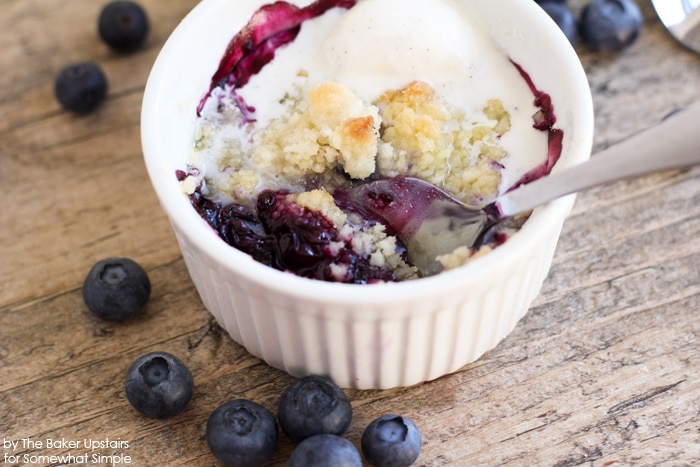 I love making this blueberry crumble in individual ramekins (there's just something special about individual desserts, right?) but it would be also easy to double the recipe and make it in a pie dish. No matter how you make it, it's sure to be delicious!
Blueberry Crumble
INGREDIENTS:
for the filling:
2 cups fresh blueberries
2 teaspoons flour
1 1/2 tablespoons sugar
for the topping:
1/4 cup sugar
1/4 cup flour
4 tablespoons butter, cut into small pieces
pinch of salt
DIRECTIONS:
Preheat the oven to 375. Spray four ramekins with cooking spray and set aside.
In a small bowl, toss together the blueberries, flour, and sugar. Divide between the prepared ramekins.
In the same bowl, toss together the sugar, flour, butter, and salt. Use your fingers to crumble the butter into the flour mixture until the mixture forms small clumps. Divide the streusel mixture evenly between the ramekins.
Bake 20-25 minutes, or until the blueberries are bubbling and the topping is lightly golden. Serve with vanilla ice cream or whipped cream and enjoy.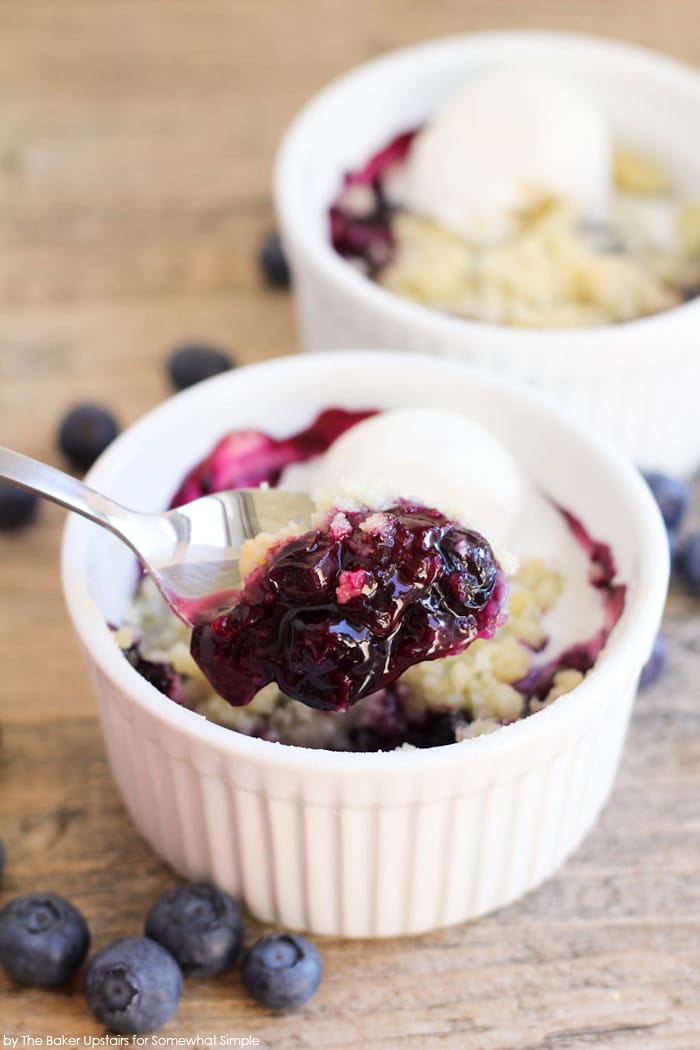 For more delicious summery fruit recipes, check out some of these favorites from my blog, The Baker Upstairs:

raspberry lemonade bars | buttermilk peach cake | strawberry lemonade