These lemon blueberry scones are so light and tender, and so easy to make!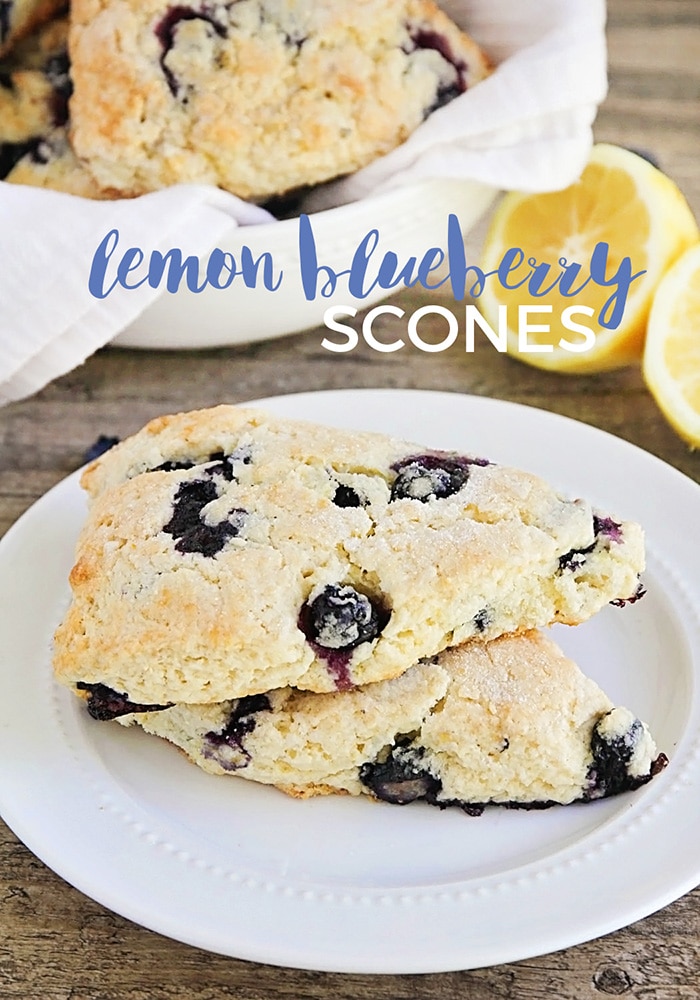 There are some food combinations that are just meant to be – peanut butter and chocolate, apples and cinnamon, and (best of all!) lemon and blueberry. These lemon blueberry scones are a delicious combination of flavors, and so light and tender! I absolutely love scones and bake them often, but these are definitely some of the best I've made. I love the sweet and flaky scone, the juicy blueberries, and the hint of tartness from the lemon. These scones are perfect for breakfast, brunch, or dessert!
I've partnered with Crisco®, as a Crisco Creator, to inspire home cooks with new recipe ideas and tips on how to use Crisco® products. I used Crisco® All-Vegetable Butter Flavored Shortening Sticks for these scones, and I love that they are so easy to use. You might be surprised to learn just how many ways you can use Crisco® All-Vegetable Shortening for cooking or baking! The sticks are marked with tablespoons and their cup equivalents, so it's easy to measure out the exact amount you need. They give baked goods a great light and moist texture, while helping them rise higher. They also have 50% less saturated fat than butter, and no trans-fat, which makes them a great choice for baking¹. They're even perfect for frying, since they have a high smoke point and splatter less than other oils.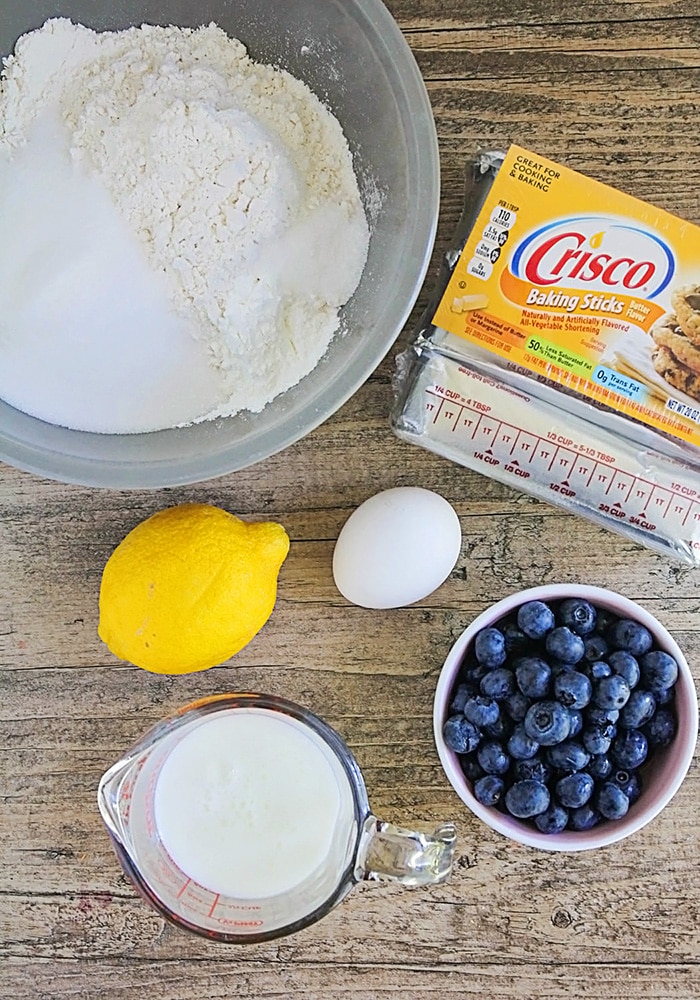 You'll start by whisking together your dry ingredients and lemon zest, and then cutting in the Crisco® All-Vegetable Butter Flavored Shortening using two knives or a pastry blender. You'll want the shortening pieces to be no larger than pea sized.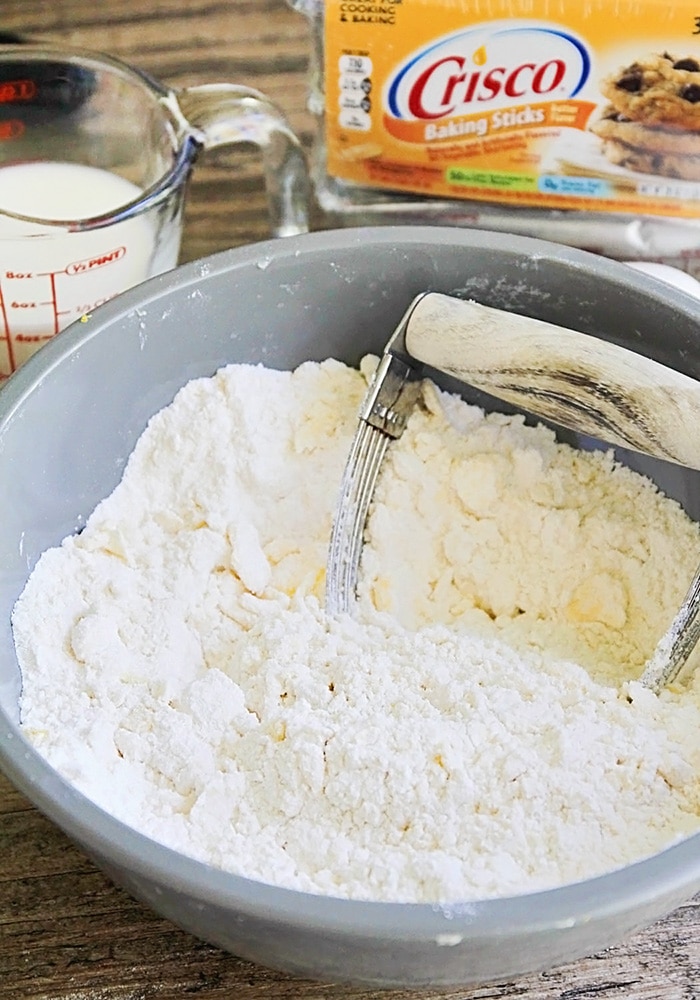 Next you'll add your buttermilk and egg, and mix until just combined. Then you'll gently fold in some fresh blueberries, being careful not to crush them. I love how pretty those fresh blueberries are!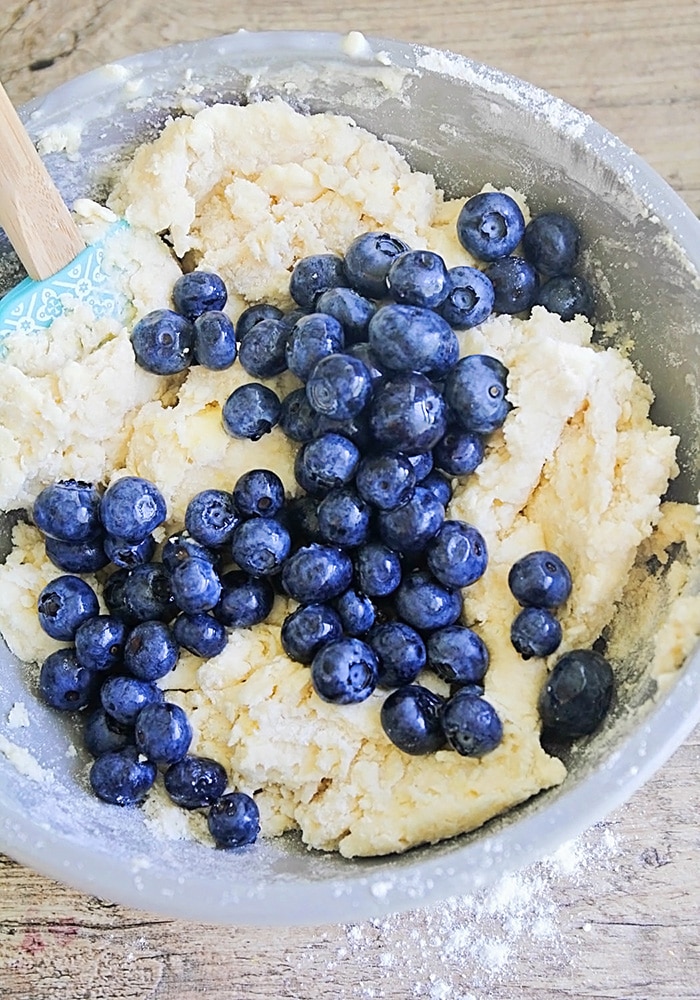 Next, you'll pat the dough out into a circle, and cut it into wedges. I like to use a bench scraper to make things easier, and to help with lifting the scones.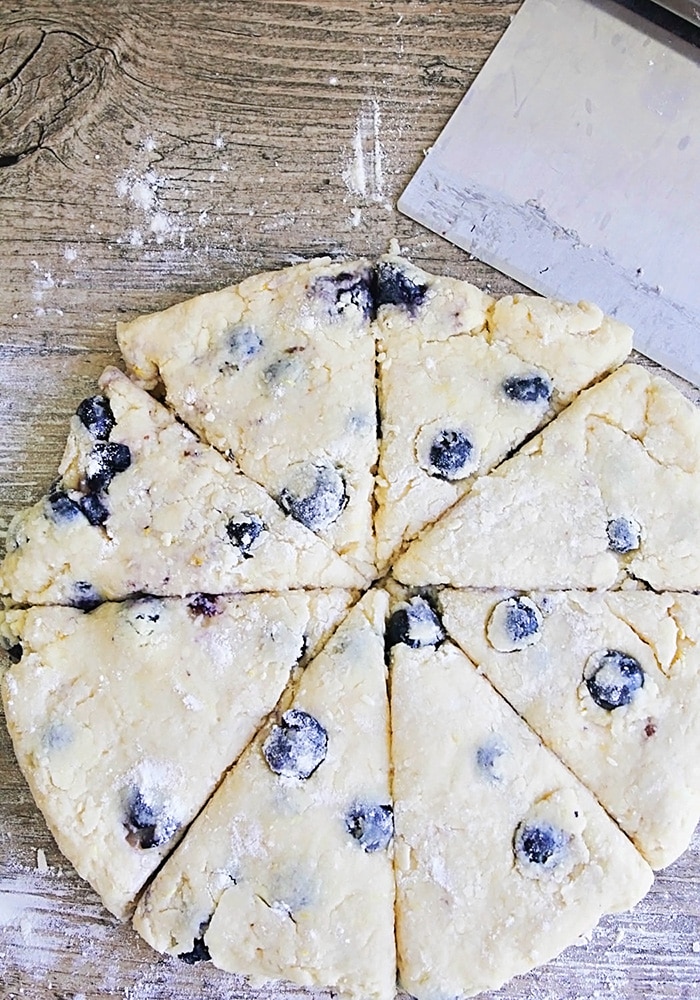 Place the scones on a lightly greased or parchment lined baking sheet, then bake at 400F for 18-20 minutes, or until lightly golden.
These lemon blueberry scones are everything you could want in a scone! They're melt-in-your-mouth tender, bursting with juicy blueberries, and perfectly sweetened. I love that they're so quick to make, too! They're the perfect easy treat for a tasty breakfast or no fuss dessert.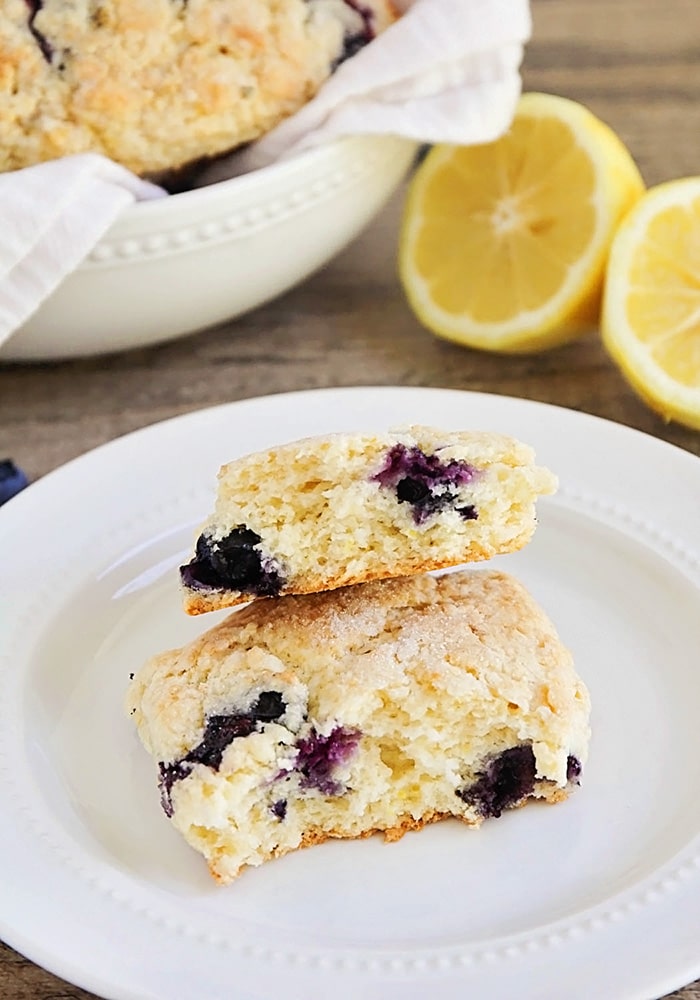 Visit Crisco.com for more great recipes like this one or search #CriscoCreators on social media to see what my fellow Crisco Creators have been whipping up! I'm sure you'll find some inspiration for your next culinary adventure.
Lemon Blueberry Scones
INGREDIENTS:
2 cups Pillsbury BEST™ All Purpose Flour
1/2 cup sugar
1 tablespoon baking powder
1 teaspoon salt
zest of one lemon
8 tablespoons (1/2 stick) Crisco® All-Vegetable Butter Flavor Shortening Stick
1 egg
1/2 cup buttermilk
1 cup fresh blueberries
DIRECTIONS:
Preheat the oven to 400F. Line a baking sheet with silicone or parchment.
In a medium bowl, whisk together the flour, sugar, baking powder, salt, and lemon zest. Using a pastry blender or two knives, cut in the Crisco® shortening until the pieces are no larger than pea sized.
In a small bowl or measuring cup, whisk together the egg and buttermilk. Pour the wet ingredients into the dry ingredients, and mix until the dough just starts to come together. Gently fold in the blueberries, being careful not to crush them.
Pat the dough out into an 8 inch circle, being careful not to overwork it. Cut the circle into eight wedges, and place on the prepared baking sheet.
Bake 18-20 minutes, or until golden brown.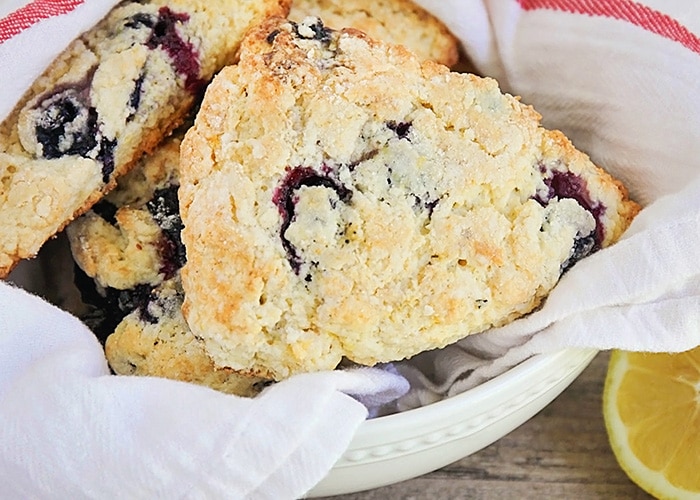 This is a sponsored conversation written by me on behalf of Crisco. All opinions are my own.
¹12g of fat per serving. See Nutrition Information for fat and saturated fat content.