These pumpkin chocolate chip scones are sure to be one of your new fall favorites!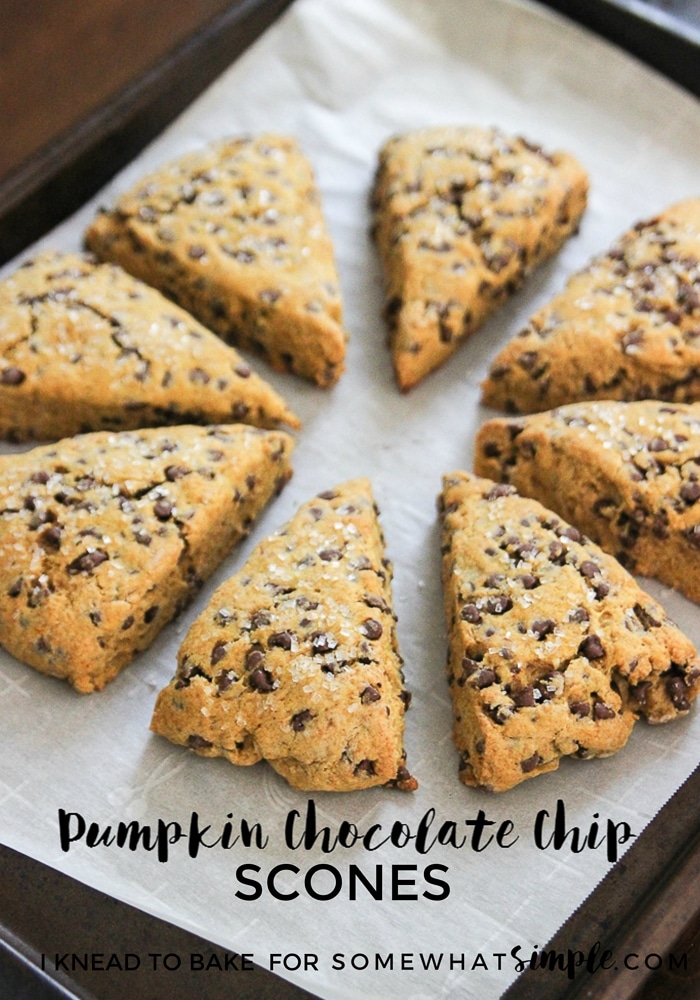 Fall is here and you know what that means… time for some delicious pumpkin treats! These pumpkin chocolate chip scones are perfect for a cozy Saturday morning at home or brunch with friends.
First gather all of your ingredients.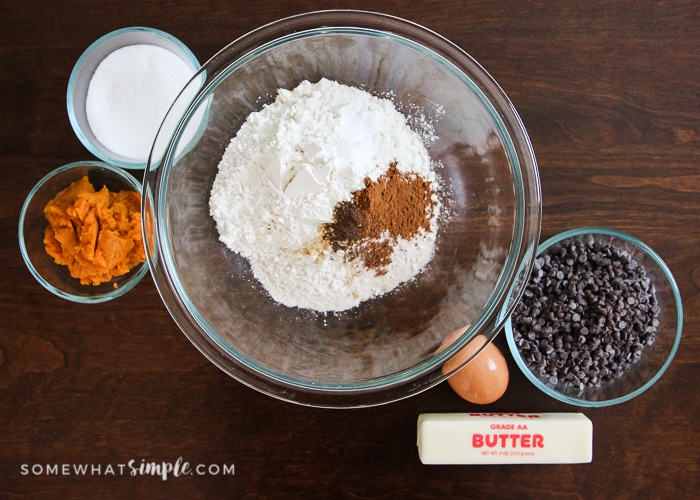 Next you'll want to combine the dry ingredients with the frozen butter. Cold butter is key when it comes to making scones, it's part of what creates that perfect scone texture.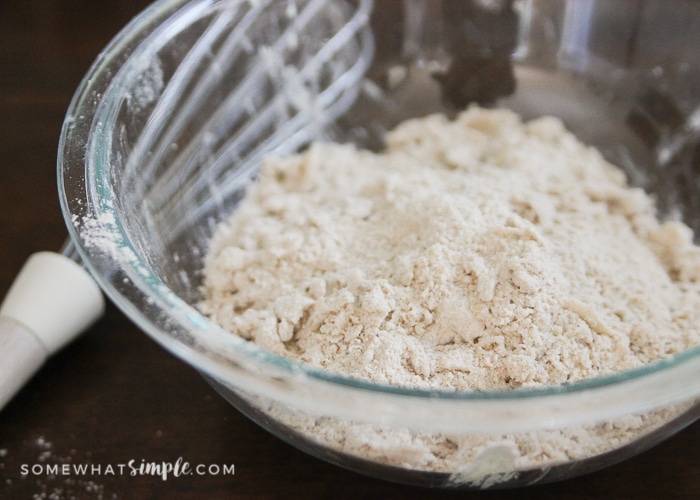 Once your butter is incorporated, combine the eggs and the pumpkin.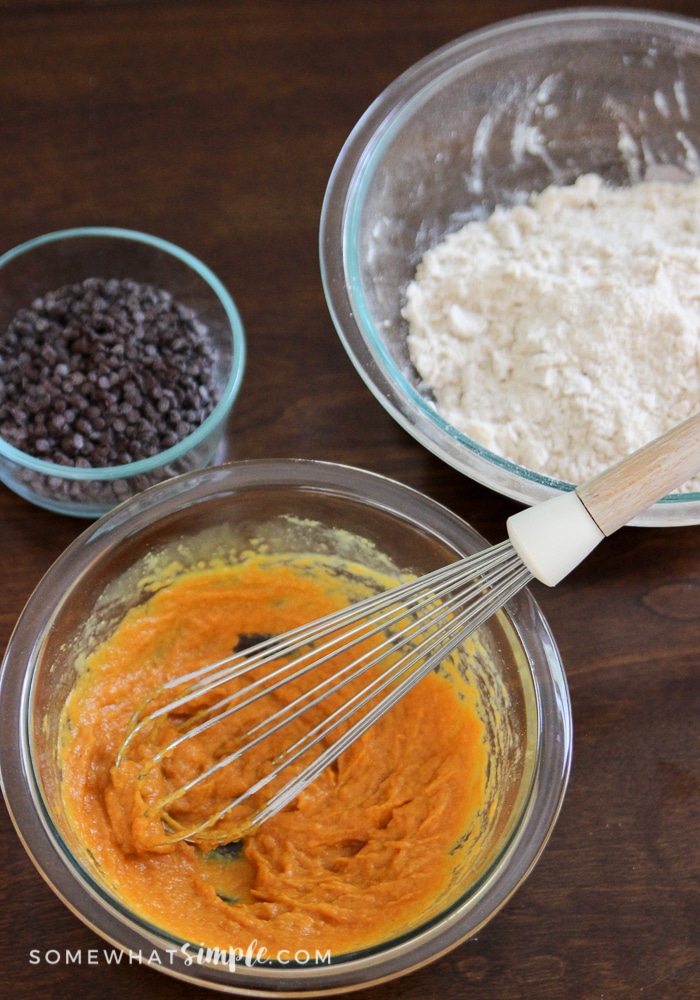 And then mix everything together to complete the dough. Be very careful to mix until everything is just barely incorporated. Over mixing equals tough scones. Shape the dough into a round disk, 3/4 of an inch thick and cut it into eight slices.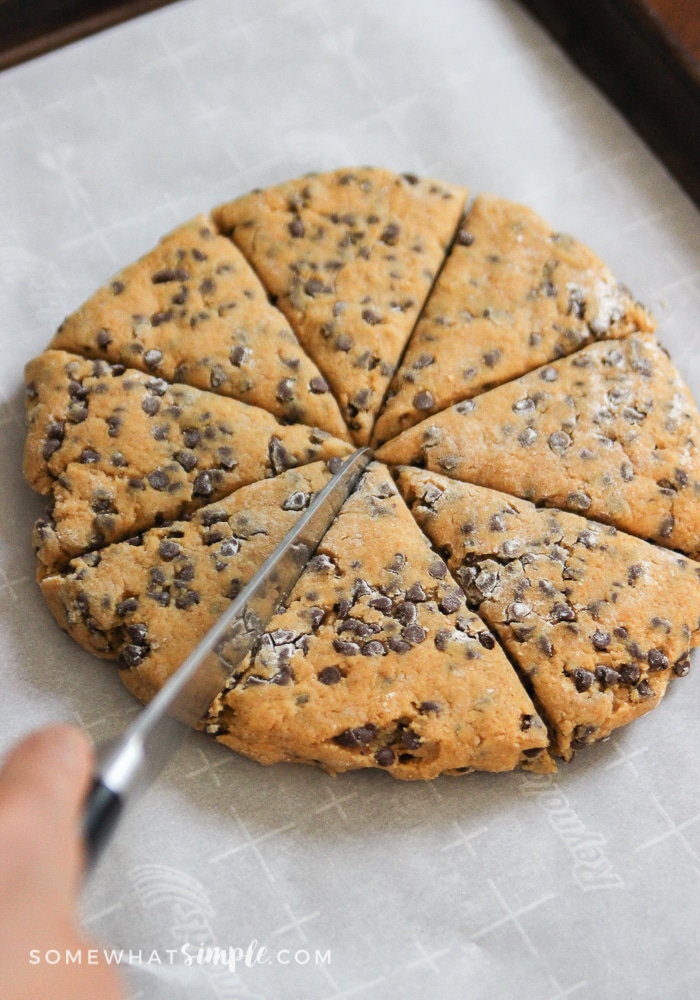 Separate the uncooked scones and sprinkle them with coarse sugar. Also guys, (confession) I am legit obsessed with coarse sparkling sugar. Obsessed I tell you!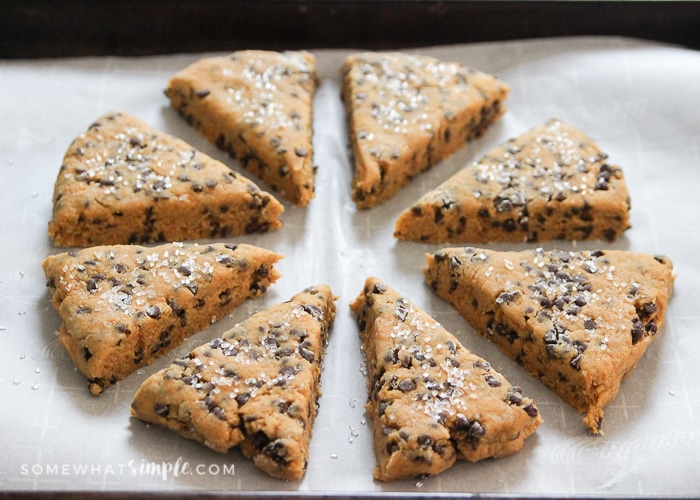 Finally chill the dough in the freezer because remember, cold butter is key, and then bake those beauties in the oven for 15 minutes.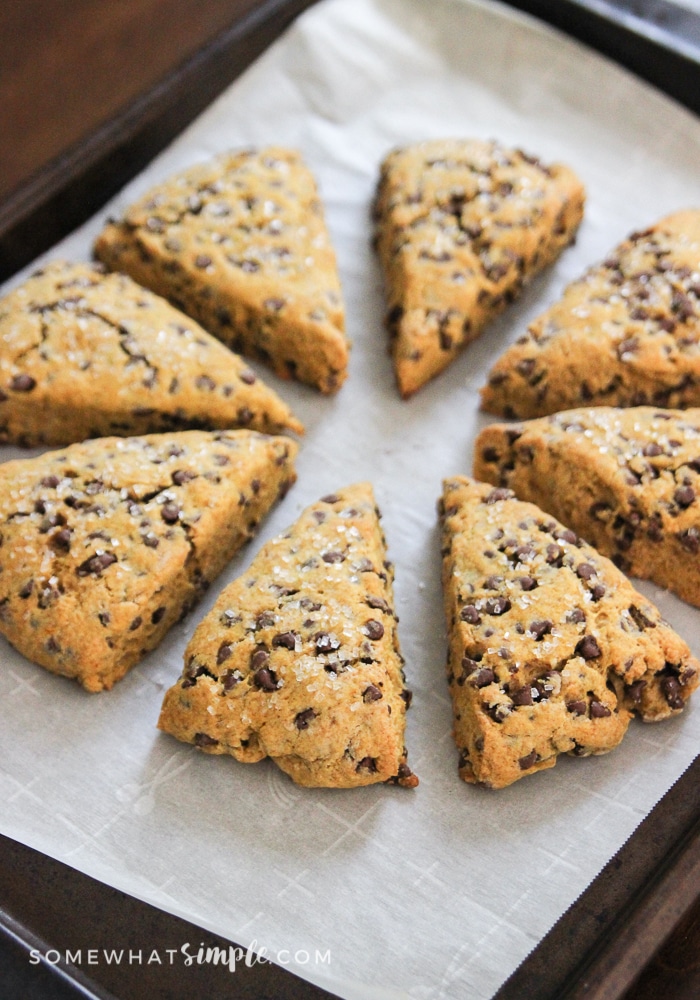 Pumpkin Chocolate Chip Scones
Makes 8 Scones
INGREDIENTS:
1 cup all-purpose flour
1 cup whole wheat pastry flour*
1/2 teaspoon cinnamon
1/4 teaspoon ginger
1/4 teaspoon nutmeg
1/3 cup sugar
1 teaspoon baking powder
1/4 teaspoon baking soda
1/2 cup salted butter, frozen
1/2 cup canned pumpkin
1 egg
1 cup mini chocolate chips
coarse sugar, as needed
DIRECTIONS:
Line a baking sheet with parchment paper and set aside.
Combine all-purpose flour, whole wheat pastry flour, cinnamon, ginger, nutmeg, sugar, baking powder, and baking soda in a bowl.
Add the cold butter to the flour mixture and combine using a pastry cutter, two knives, or a stand mixer with the paddle attachment on low speed until the mixture resembles coarse meal.
In a bowl whisk together the egg and pumpkin puree.
Add the wet ingredients to the flour and butter mixture and stir with a rubber spatula until just combined. Be careful to not over mix!
Carefully fold in the mini chocolate chips.
On a floured surface, shape the dough into a disk about 3/4 of an inch thick.
Place the dough on the prepared pan and slice the dough (like a pizza) to create 8 scones.
Sprinkle with coarse sugar if desired.
Place the baking sheet in the freezer for 30 minutes.
Preheat the oven to 400 degrees F.
Once the scones have chilled, bake for 14-16 minutes until they are a very light golden brown.
Serve warm.
NOTES:
*I prefer to incorporate whole grains in my baking, but if preferred, the whole wheat pastry flour can be substituted for additional all-purpose flour.
Recipe adapted from: Apple Cinnamon Scones