This tortellini apple salad is one of my favorite salads to make during the warm summer months! It is filling and fresh and very delicious!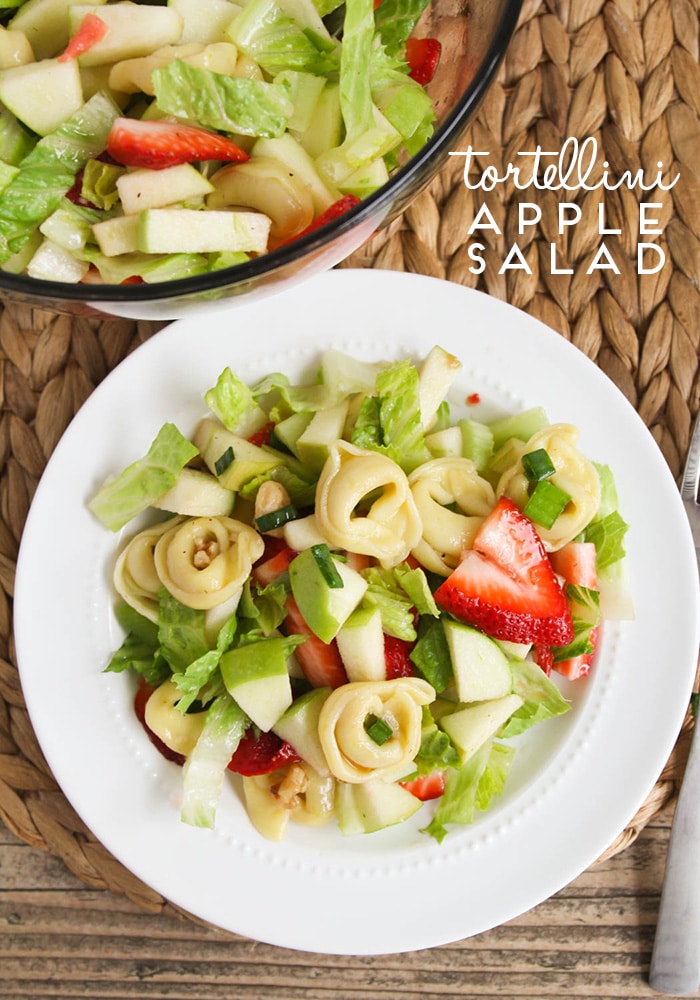 A couple years ago we attended a small family luncheon after the baptism of a friend. Many of our friends in attendance were ranting and raving about an amazing Tortellini Apple Salad brought by one of the guests. Much to all of our dismay, this particular guest refused to give any of us her recipe. I hate when people do this!
After emailing the lady again and again, one friend was finally able to get her to crack and she was given the recipe. But she was then sworn to secrecy and to this day refuses to give it out! (Again, I hate when people do this!)
Last year for Memorial Day, my parents had a BBQ and I was in charge of bringing a salad. Wanting so badly to bring this Tortellini Salad, I called my friend, begged her to break her promise, and when she wouldn't let up, I went to the internet!
I found THIS recipe for a Tortellini Apple Salad that is even better than I remember! I made just a few minor adjustments and I am here today to SHARE it with all of you, because sharing is what nice people do! Please enjoy!!!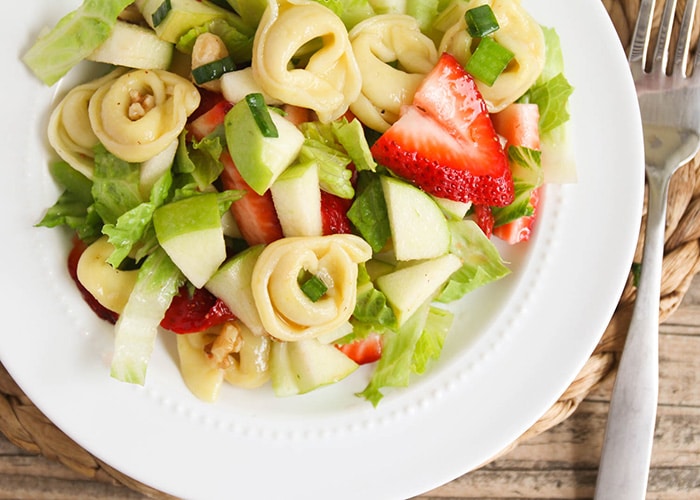 Tortellini Apple Salad
Serves a crowd! 
INGREDIENTS: 
for the dressing – 
6 Tbs. frozen concentrated apple juice
6 Tbs. corn syrup
2 tsp. apple cider vinegar
4 tsp. brown sugar
1/4 tsp. garlic salt
Dash pepper
for the salad – 
2 pkg. frozen cheese tortellini (9 oz.)
4 C. chopped green apples
4 C. shredded romaine lettuce
2 C. of sliced fresh strawberries
1/4 C. thin sliced celery
1/4 C. sliced green onions
2 Tbs. walnuts
DIRECTIONS: 
Combine apple juice concentrate, corn syrup, vinegar, sugar, garlic salt and pepper. Cover and refrigerate.
Cook the cheese tortellini according to package directions. Drain and cool thoroughly.
In large mixing bowl combine tortellini and remaining ingredients.
Toss gently with apple juice dressing and serve immediately.
VARIATION: 
I have also made this salad with bow tie pasta and shell pasta when I didn't have any tortellini on-hand. This variation is also very delicious!
ENJOY!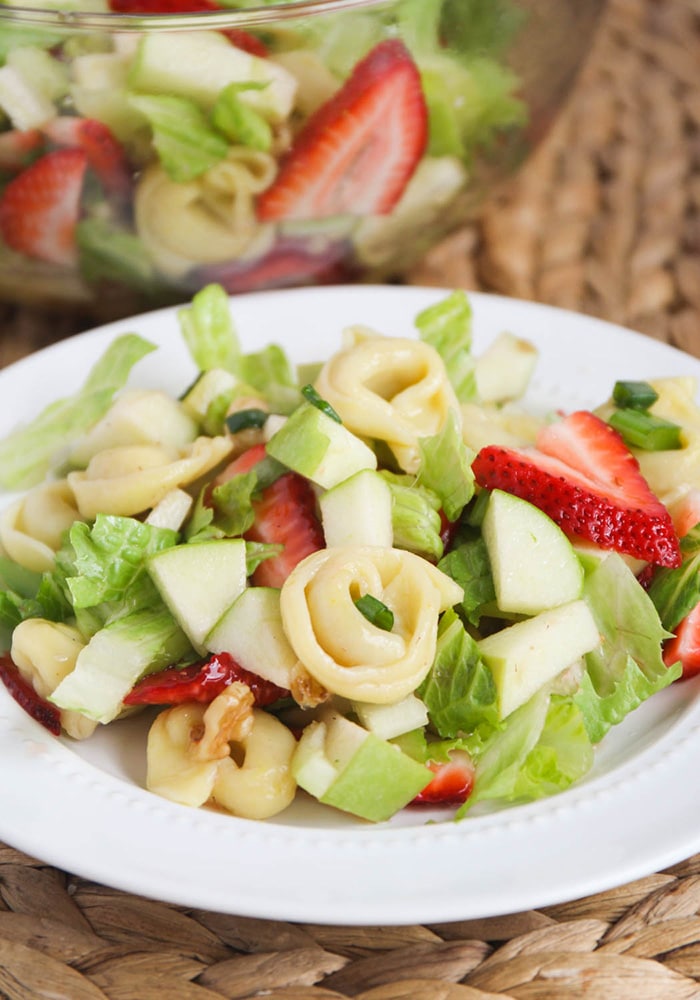 This post originally publish on Somewhat Simple in July 2010