This Potato Arugula Salad uses fresh ingredients that pair well with a cool drink and relaxed nights in the backyard.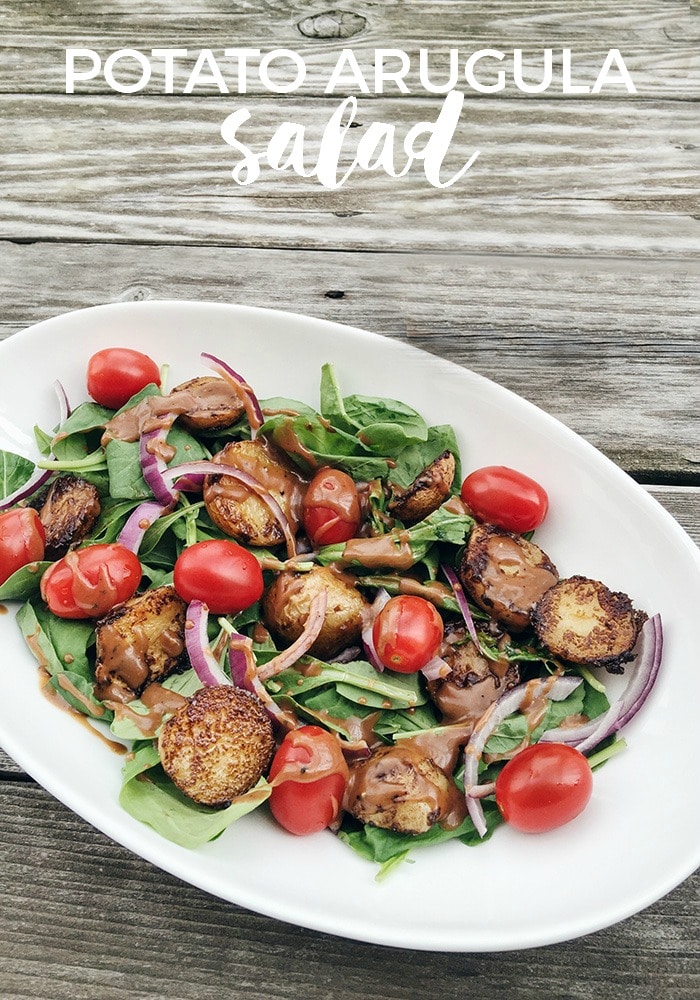 This salad was so easy to throw together! In the time it takes to roast the potatoes, the dressing and veggies can be prepared. It also has a vinaigrette dressing instead of a mayo based one, so you can mix in the potatoes while they're still warm…even better!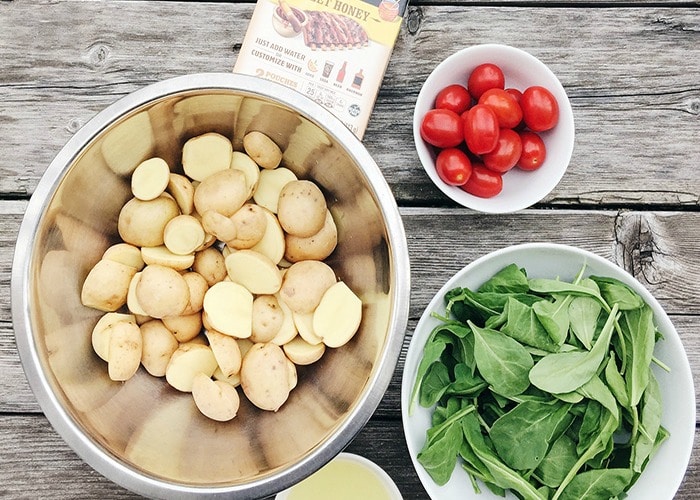 Sweet Honey BBQ Potato Arugula Salad
INGREDIENTS:
1 lb. Baby Gold Potatoes, halved (May used regular sized potatoes cut into 1 inch cubes)
4 Tablespoons Olive Oil (divided)
3 Tablespoons Sweet Honey flavor KC Masterpiece®  Sauce and Dry Rub mix (divided)
4 cups Baby Arugula
2 teaspoons Balsamic or Red Wine Vinegar
1/2 small Red Onion, sliced thin
1 cup Grape or Cherry Tomatoes, halved
Salt and Pepper to taste
DIRECTIONS:
Preheat oven to 375 degrees. Line a baking sheet with foil.
In a medium bowl, combine potatoes, 2 tablespoons olive oil, 2 Tablespoons dry rub mix. Season with salt and pepper.
Pour onto your prepared sheet pan and bake until potatoes are fork tender, about 20 minutes.
Meanwhile, in a small bowl, place remaining 2 Tablespoons olive oil, 1 Tablespoon dry rub mix, and vinegar.
Whisk to combine, and season with salt and pepper. You might want to use a little water to thin the mixture to your desired consistency.
Once potatoes are cooked, place arugula, red onions, tomatoes and potatoes in a serving dish. Toss gently to combine, then drizzle over the dressing.
This is the perfect side dish to all those grilled favorites that are bound to be on your menu soon!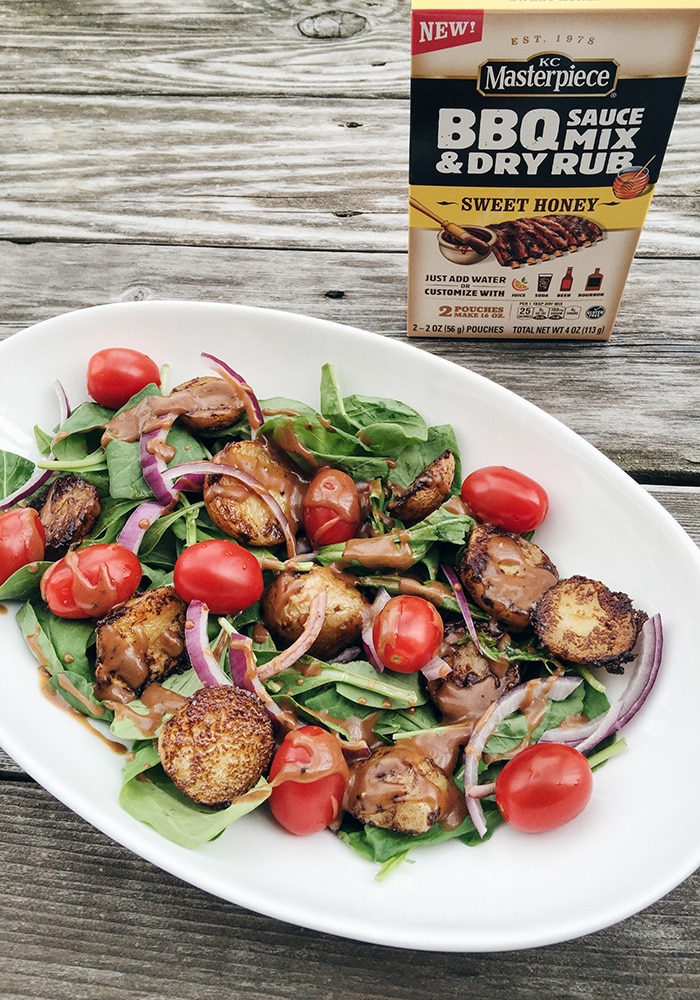 I hope this inspires you to try the new KC Masterpiece®  Sauce and Dry Rub mixes. They were a great find and a good source of culinary inspiration. Next time you're in Walmart wandering the aisles and searching for an easy meal option (they have TONS!), pick up one, two, or all three varieties. I'm certain inspiration will strike you too!
Enjoy! 
This is a sponsored conversation written by me on behalf of KC Masterpiece® . The opinions and text are all mine.