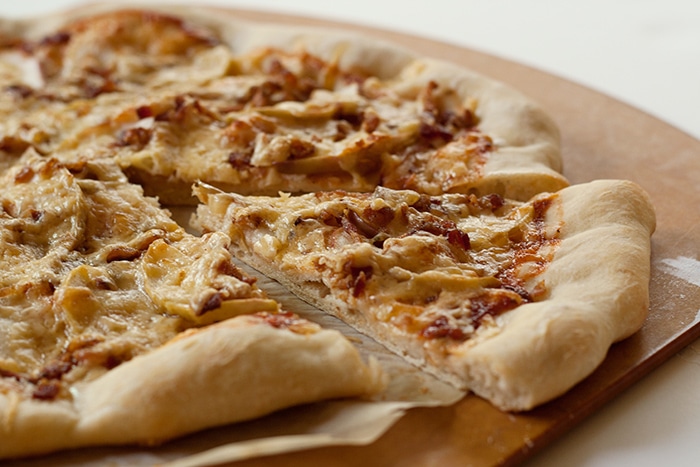 A couple of weeks ago the family took a trip out to the local apple orchard and picked apples.  Now there is a bushel of apples in my fridge and I have been trying to put them in everything!
I love homemade pizzas to begin with, and there was a time when we would make them almost every week.  Apple and cheddar is a favorite flavor combo so it made sense, naturally, to make pizza.  Then I thought, "Why stop there?  Let's add bacon!"  So there you have sweet, salty, and pungent…all in one.  Awesome!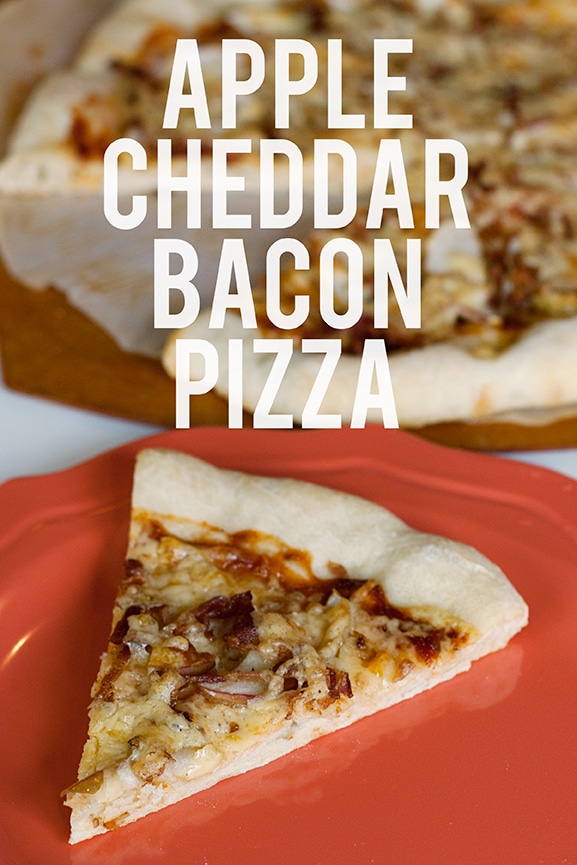 I used one apple; some uncured, smoked bacon…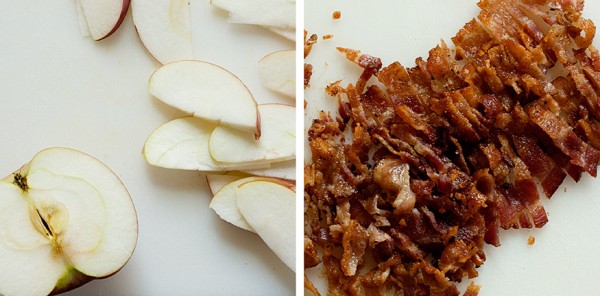 very sharp cheddar cheese; and my favorite barbecue sauce…ever…just to give it some sort of sauce.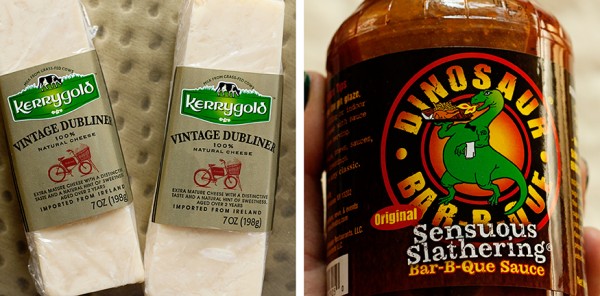 I also used pizza dough, versus a pre-made crust, but either is ok.  Layer it all on and bake!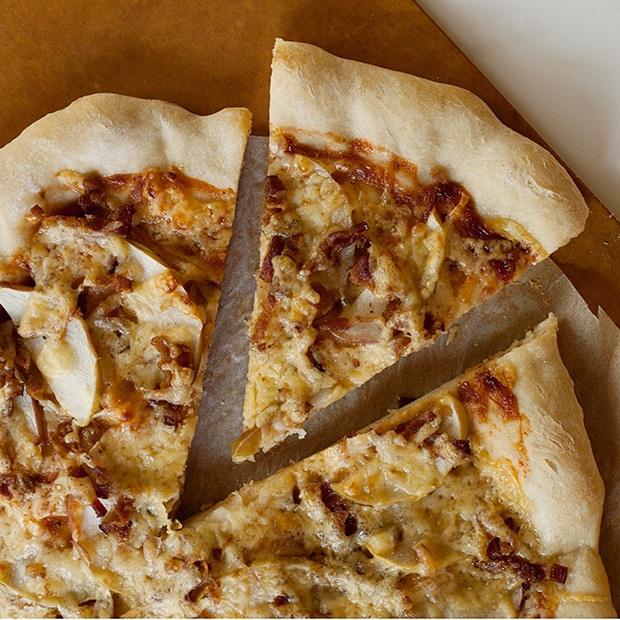 The result was a hit and I will be sure to make it again!
Apple Cheddar Bacon Pizza
One pizza crust or pizza dough
One large or two small apples, cored and sliced
4 slices cooked bacon, chopped
2 cups shredded sharp (really sharp) cheddar cheese
3-4 Tablespoons barbecue sauce
Place a baking stone or sheet in the oven and preheat oven to 450°.  Meanwhile, shape your dough on a piece of floured parchment paper that has been cut to the size of your stone/sheet.  Once the oven is heated, slide your dough onto the baking stone using a peel or the back of a baking sheet.  Bake the dough for 5 minutes then remove using your peel or sheet.   (If you are using pre-made dough you can skip that step.)
Spread your barbecue sauce on the crust.  Top with a little cheese, then layer on the apples and bacon.  Top with the remaining cheese.  Slide the pizza back onto the heated stone and bake for 10 to 15 more minutes until the cheese is melted and lightly browned, and the crust is lightly browned.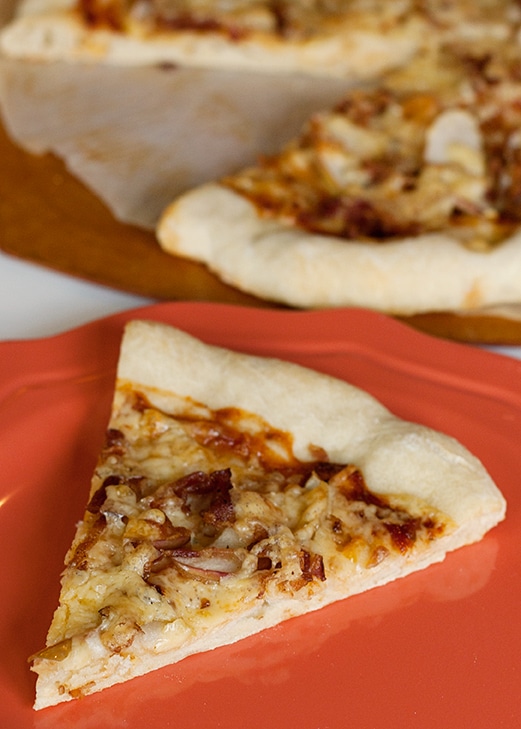 Enjoy!  *Anne
Hack Your Routine!
FREE E-COURSE
5 Time-Saving Tips for Crazy Busy Moms