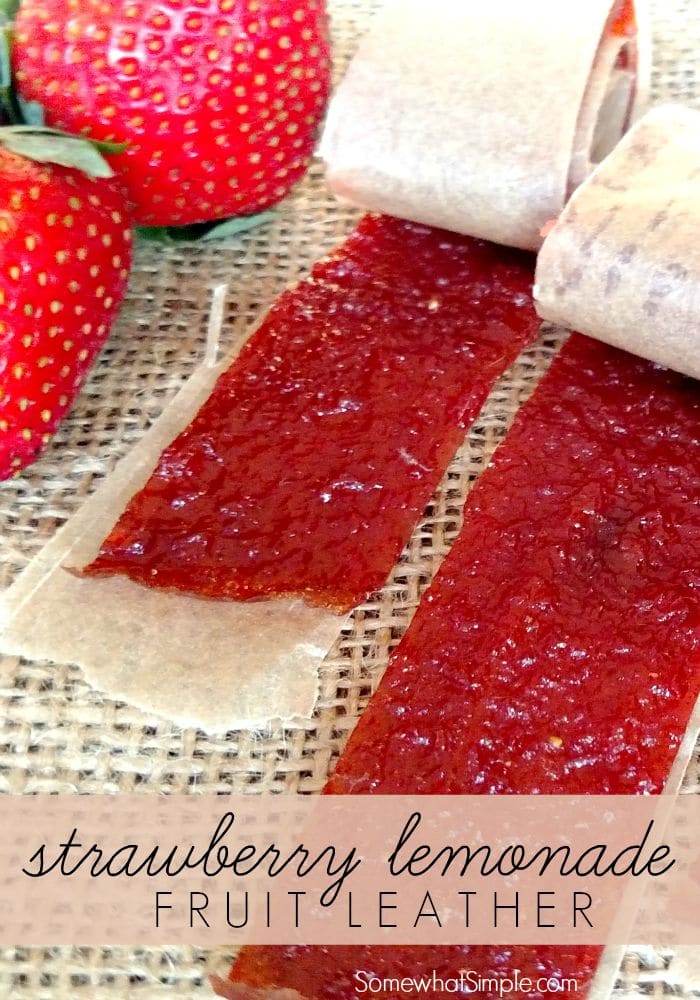 As the program coordinator for a local summer camp, summer is my busy season. My "wake up, go to work, come home, flop on the bed and pass out" season- so I've become a lunch-packing-pro. What helps most is consistency, knowing exactly what I'm packing each morning and being able to do it quickly. I will pack the same few basic dishes and then switch up my snacks so my days are never boring but are always dependably energizing. Today I am sharing a recipe for one of my favorite, surprisingly affordable, and very healthy snacks: Strawberry Lemonade Fruit Leather Rolls!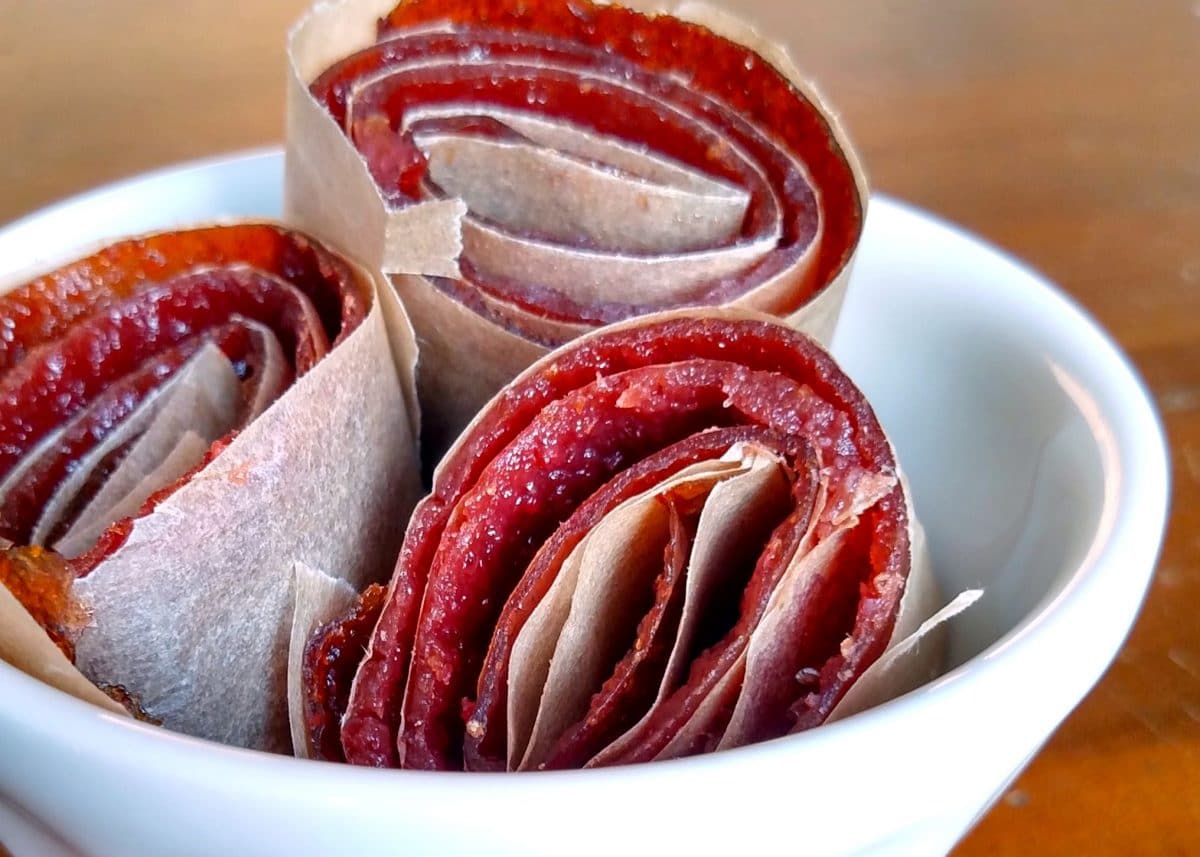 These fruit rolls are shockingly easy to make, but they are a time commitment. The bake time is about 6 hours, so either do this when you have lots of time at home or turn your oven off when you go out and then continue baking when you get home. (I had to leave twice for about an hour while baking these and they still came out just fine!)
Helpful Tips:
Since these are really just fruit & natural sweetener, the quality of what you put in them makes a big difference! I started with O Organics strawberries and lemons because they're USDA certified organic and affordable. If healthy ingredients are important to you, look for O Organics since it has a range of over 400 products and is dependably organic!
Make the fruit puree as smooth as possible and as even of a layer as possible for consistent cooking.
You can put the puree straight in the oven but I've had success cooking on the stove top for 20 minutes to reduce cook time!
Since the cook time is long consider making a whole bunch of them at a time! You can even mix and match different flavors or spices (I'm thinking cinnamon peach is next on my list!).
INGREDIENTS:
3 cups O Organics Strawberries
1 Tbsp lemon juice
Rind of 2 O Organics Lemons
O Organics Honey to taste (I used 1/2 cup)
pinch of salt
DIRECTIONS:
Heat oven to 170 degrees. Cover a baking sheet with parchment paper.
Puree all ingredients.
Spread evenly on a baking sheet and bake 6-7 hours or until it's not sticky to the touch.
Let cool completely.
Transfer the fruit to a new sheet of parchment paper, as the original one will be soggy.
Roll up and cut into individual snacks.
…and that's it!!!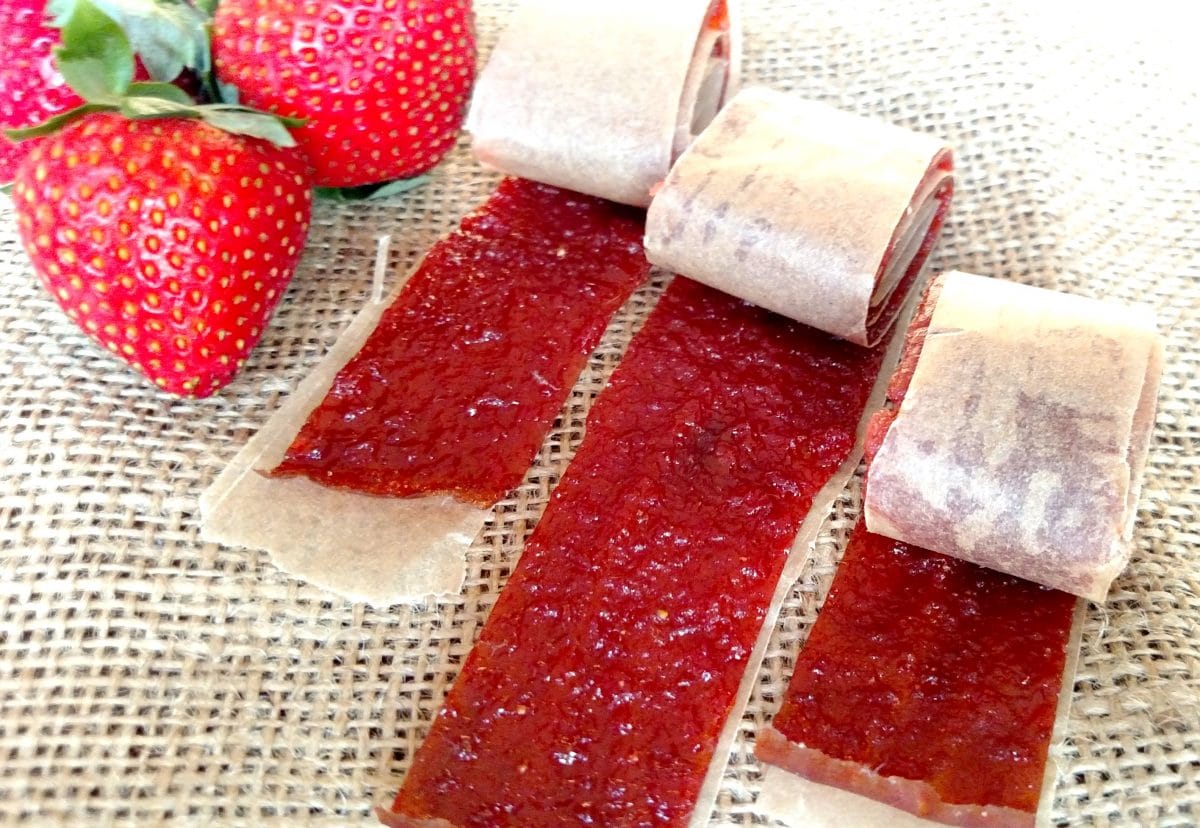 Want to see a demo of just how easy this recipe is?
Here's a few of my other lunch snack staples:
Home Popped Popcorn– Heat a pot to medium heat and add 3 TBSP popcorn kernels. Cook shaking occasionally until pops are 3 seconds apart. Toss in a large bowl with organic olive oil, salt, a few cracks of pepper, even a little garlic powder (when I'm feeling fancy I use truffle oil!).
Homemade Granola– Heat oven to 375. Toss together 2 cups instant oats, 1 cup dried fruit of choice (cherries, blueberries, cranberries), 3/4 cup chopped nuts or seeds (pecans, walnuts, almonds, chia, sunflower), 2 scoops of your favorite protein powder, and 1/2 cup agave. Spread on pan, bake 15 minutes, stir, bake another 10 minutes and enjoy.
Click HERE for more easy lunch and snack recipes!
This is a sponsored conversation written by me on behalf of O Organics. The opinions and text are all mine.