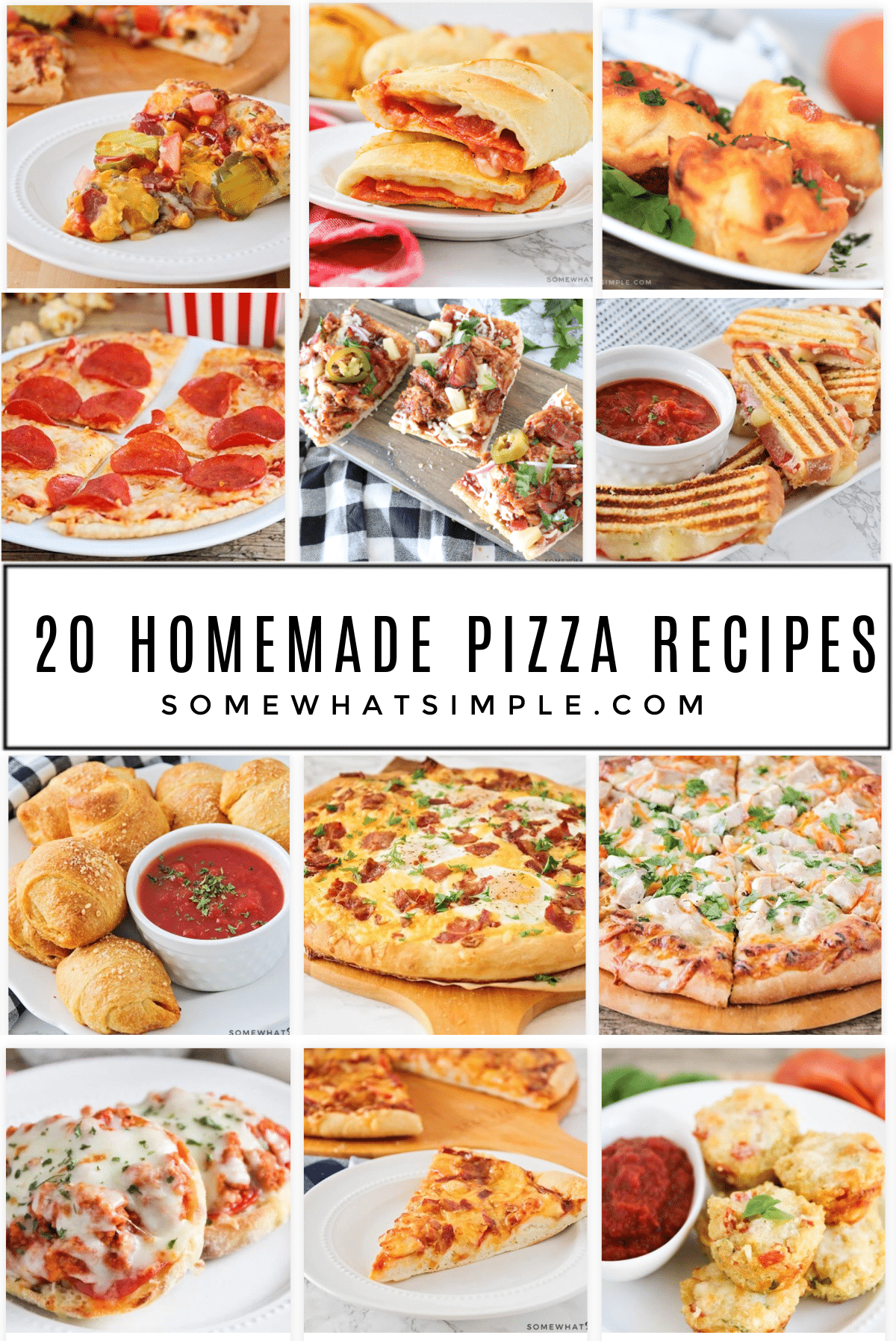 Switch up your weekly pizza night with 20 homemade pizza recipes that are fast, easy, and totally delicious!
Be sure to check out our Build Your Own Pizza Bar and our Pizza Date Night Printables for some more pizza fun!
20 Homemade Pizza Recipes
Take out, homemade, or store-bought – we aren't too picky when it comes to eating pizza around here! In fact, we have pizza in one form or another at least weekly in our home, and no matter the fashion, it seems to make everyone happy!
French Bread Pizza, Calzones, Pizza bites and more – if you're looking to UP your homemade pizza game, we are here to help! Here are 20 of our very favorite pizzas you can make in the comfort of your own home.
Classic Pizza Pie Recipes
Traditional pizza crusts topped with a variety of sauces and toppings! Have you ever tried a cheeseburger pizza? (It's one of my very favorites!)
Bite-Sized Pizza Recipes
Pizza bites, pizza pockets, calzones and more! These recipes make the perfect party appetizers or quick, kid-friendly dinners!
Pizza Breads + More
Build a pizza on your favorite bread or base! Tortillas, french baguettes, English muffins and MORE! Use what you have, or try something different! There's no wrong way to make your own pizza!
Do you have a favorite pizza recipe that we didn't include on our list? Leave us a comment below and let us know all about it! (We're always looking for new recipes to try!!)
Whatever pizza recipe you choose to make for your family this week, we hope it tastes DELICIOUS!
ENJOY!