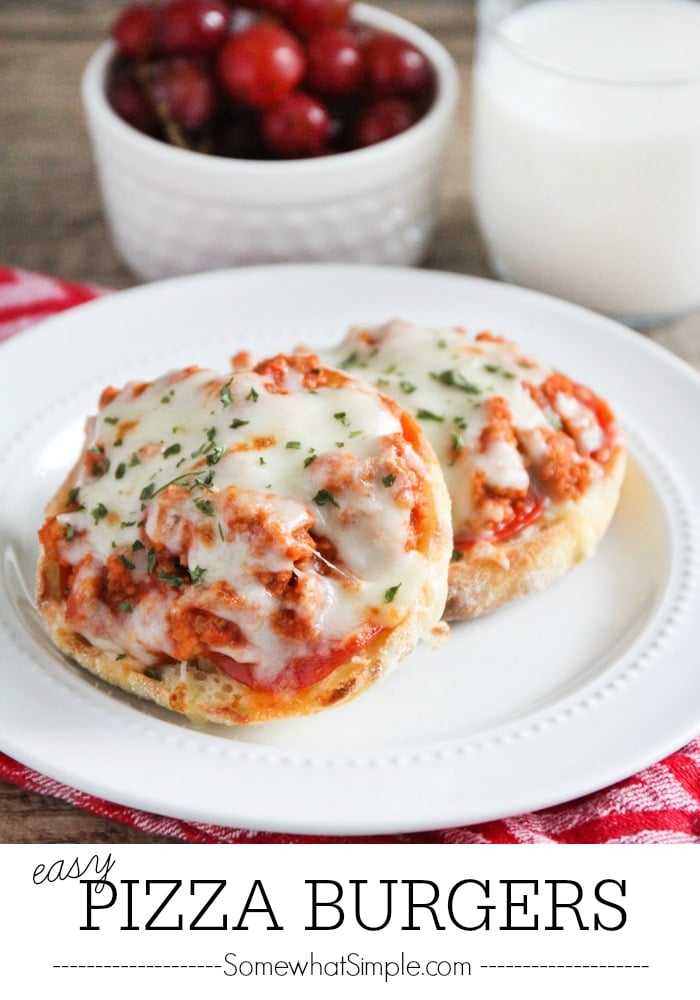 If you're having a hard time deciding between pizza or burgers tonight, this recipe is for you! These deliciously messy pizza burgers have all the flavors of your favorite pizza, but they are served on classic English muffins that are toasted to perfection! Give them a try- you will not be disappointed… we promise!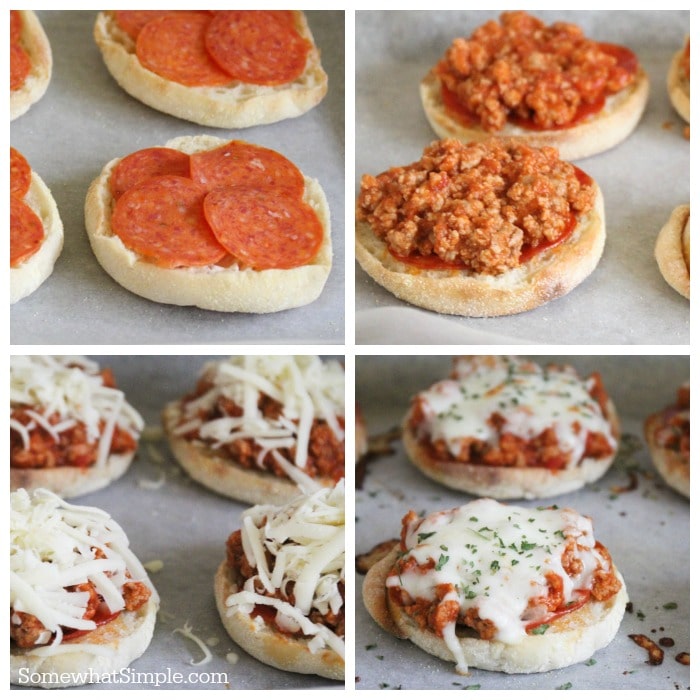 Pizza Burgers
INGREDIENTS:
1 medium onion, chopped
drizzle of olive oil
1lb lean ground beef
1 jar of spaghetti sauce
4 English muffins, split in half
3-4 tablespoons of butter
1-2 tablespoons of garlic salt
32 slices of cooked pepperoni
1-2 cups of shredded mozarella cheese
1 tbsp dried chopped parsley
DIRECTIONS:
In a large sauce pan over medium heat, cook the onions with the olive oil until onions become soft and translucent.
Add the ground beef and cook until brown.
Add the spaghetti sauce and mix until combined.
Reduce heat to low and let simmer.
Meanwhile, preheat the oven to broil. Line a baking sheet with foil and lay out each muffin with the inside facing up.
Spread a small amount of butter on each English muffin, then sprinkle with garlic salt.
Top each muffin with 4 slices of pepperoni
Cook the muffins under the broiler until the edges begin to brown- about 2 minutes. (Watch these closely! I have burned way too many things using my broiler!)
Remove the muffins from the oven and add about 3 heaping spoonfuls of the meat and sauce mixture.
Top each muffin with the cheese, then place the baking sheet back under the broiler until the cheese turns bubbly and brown, approximately 2-3 minutes.
Enjoy!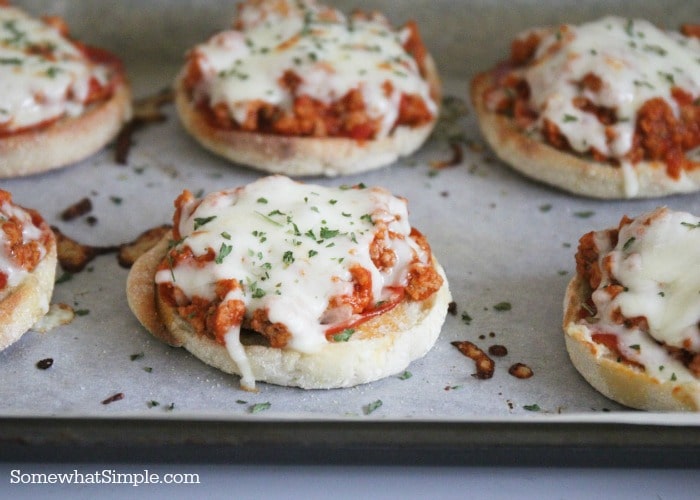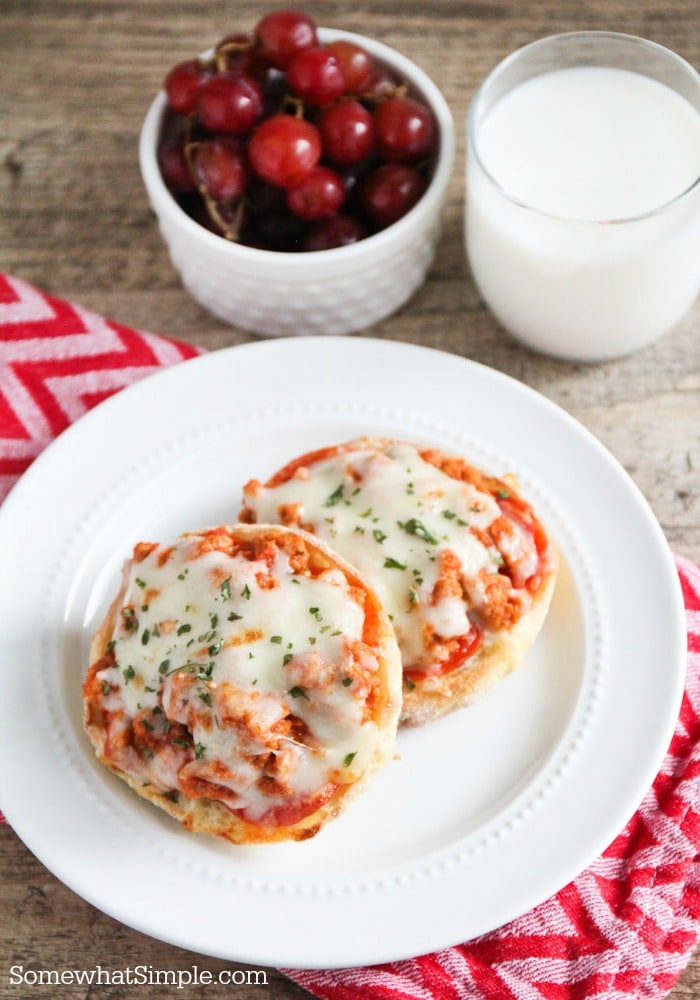 This post originally published on Somewhat Simple in September 2009.