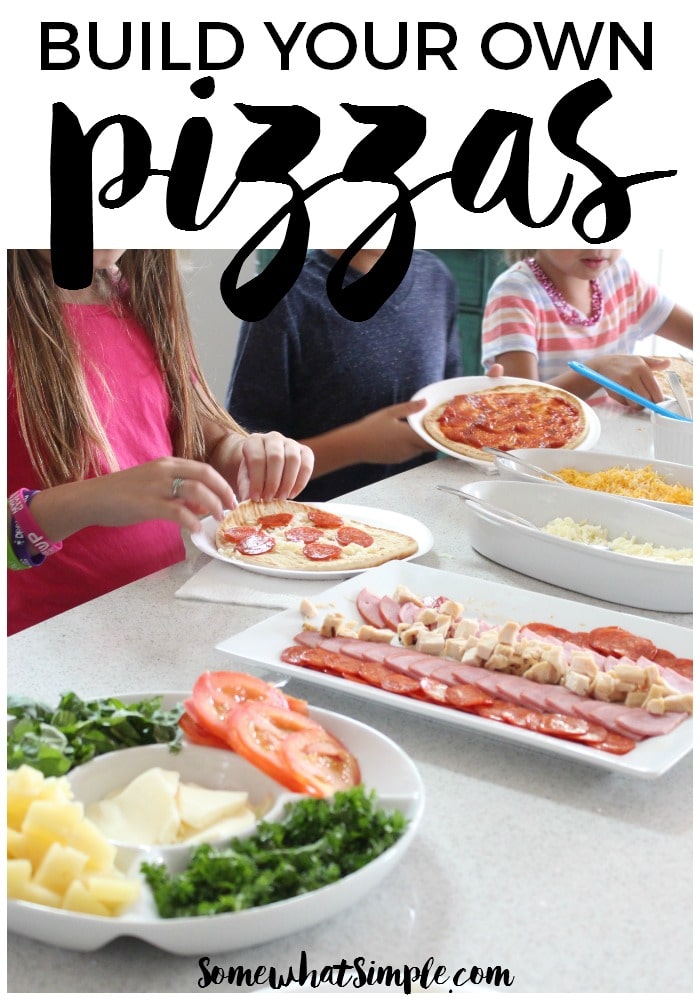 Today we are sharing one of my family's favorite weeknight dinners – Build Your Own Pizzas!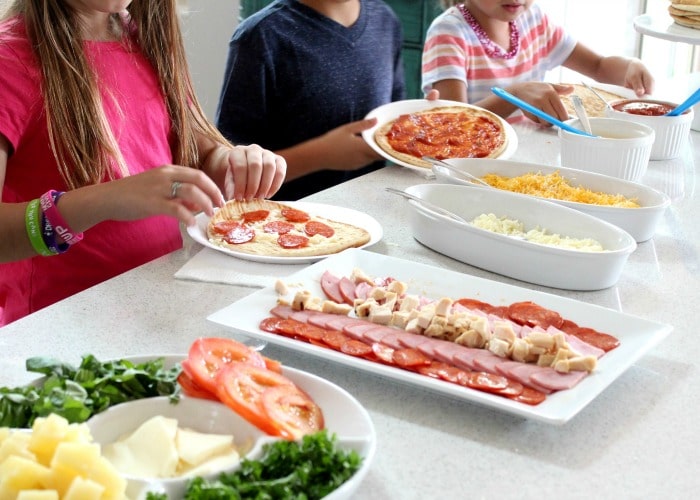 I can totally relate to those of you out there who are struggling to find a meal that pleases everyone in your family. Half of my kids won't eat what the other half will, and my toddler wants to eat the same 3 things for breakfast, lunch and dinner – chicken nuggets, cookies and pizza. Lucky for all of us, this simple pizza dinner idea literally pleases everyone!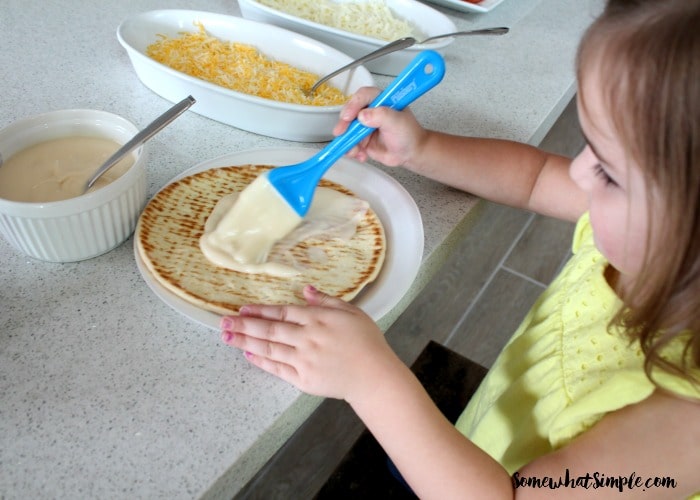 Building your own pizzas can be as simple or as fancy as you want it to be. It can be tailored to fit every budget, dietary need, taste preference etc. This is one of the very few meals we make where everyone ends up fed and happy. It works especially well for picky kids (and husbands)!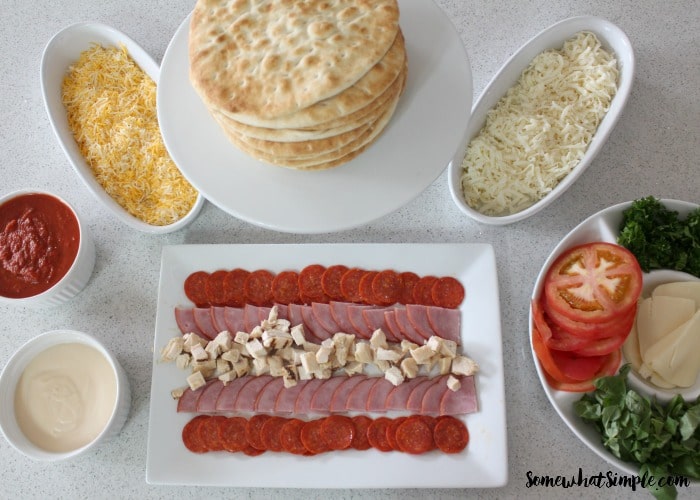 Here is a list of all the ingredients my family uses or has used for our pizza nights- so when you're planning your menu this week (or planning for dinner tonight) you can have a bunch of options to go off of. I will also open up the comments on this post so you can add any ingredients to the list that I may have forgotten.
Build Your Own Pizzas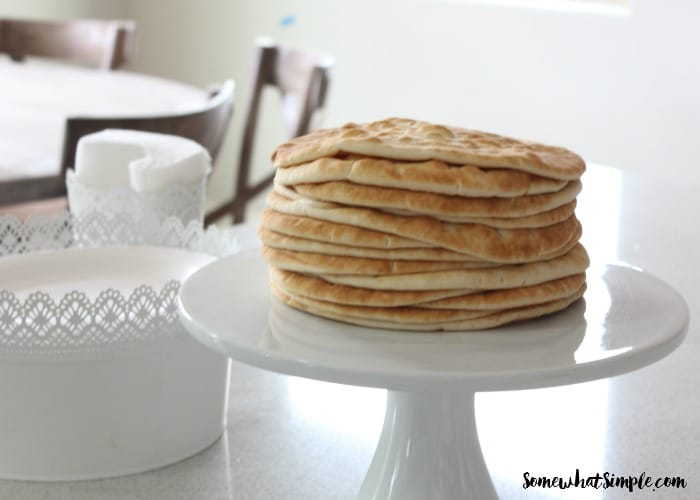 1. Choose a crust
store-bought dough
biscuits
hoagies
English muffins
flatbread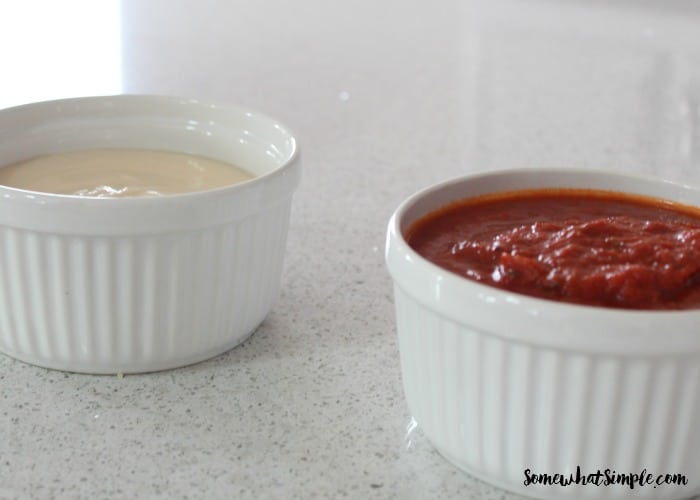 2. Choose a sauce
Marinara
Alfredo
BBQ
cheese
pesto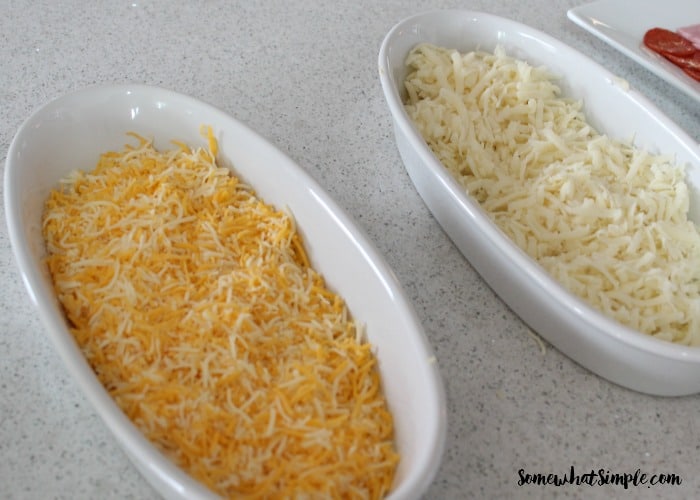 3. Choose a cheese
cheddar
Mozzarella
Parmesan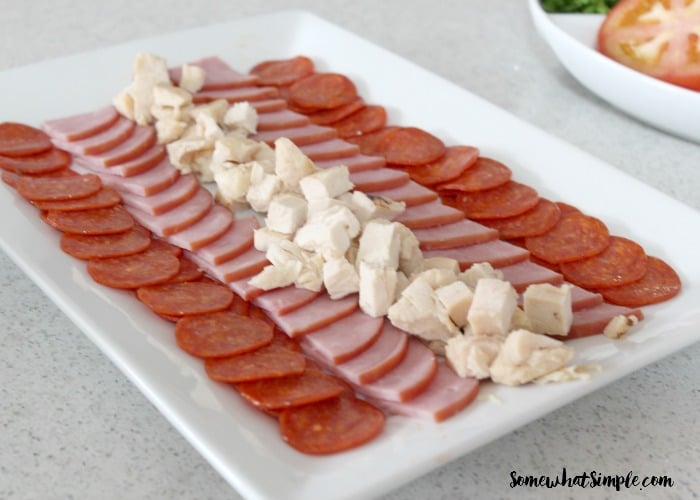 4. Choose some meat
pepperoni
Canadian bacon
chicken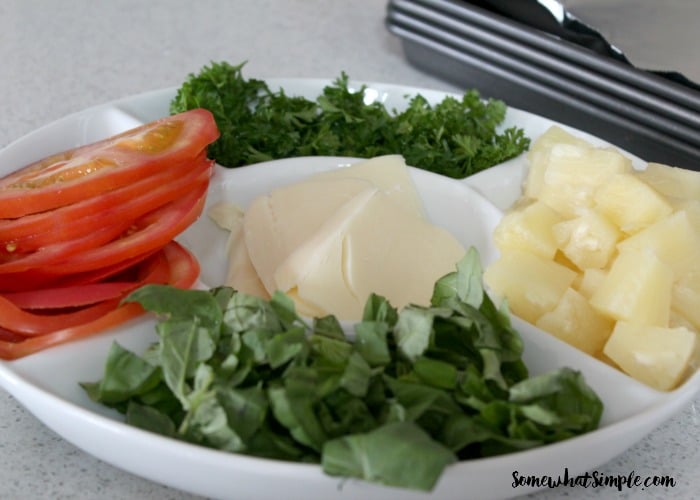 5. Choose your toppings
pineapple
fresh basil
tomatoes
olives
onions
parsley
mushrooms
bell peppers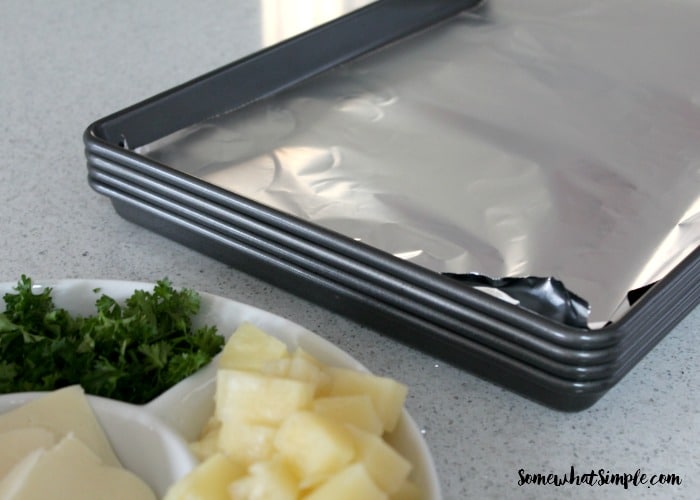 6. Cook it
Place individual pizzas on a baking sheet or pizza stone.
Put the baking sheet in the oven and bake until cooked or heated through. *If you are using a pizza crust that is already cooked (English muffins, flat bread etc.) I set my oven to 400 degrees and cook until the cheese is melted – about 8-10 minutes. If you are using a raw dough or biscuit, cook according to recipe or package directions.
EAT & ENJOY!!!
Build Your Own Pizza Recipe
Building your own pizzas is a fun and easy dinner idea the entire family will love!
Ingredients
8

slices

flatbread

4

cups

pasta sauce

4

cups

mozzarella cheese

32

slices

pepperoni

1/4

cup

onions

1/4

cup

olives
Instructions
Spread the pizza sauce over the flatbread

Pile on all of the toppings you prefer

Bake for about 8-10 minutes at 400 degrees
Nutrition
Serving:
1
serving
·
Calories:
248
kcal
·
Carbohydrates:
9
g
·
Protein:
16
g
·
Fat:
17
g
·
Saturated Fat:
9
g
·
Cholesterol:
53
mg
·
Sodium:
1205
mg
·
Potassium:
478
mg
·
Fiber:
2
g
·
Sugar:
6
g
·
Vitamin A:
926
IU
·
Vitamin C:
9
mg
·
Calcium:
303
mg
·
Iron:
2
mg
Other Notes