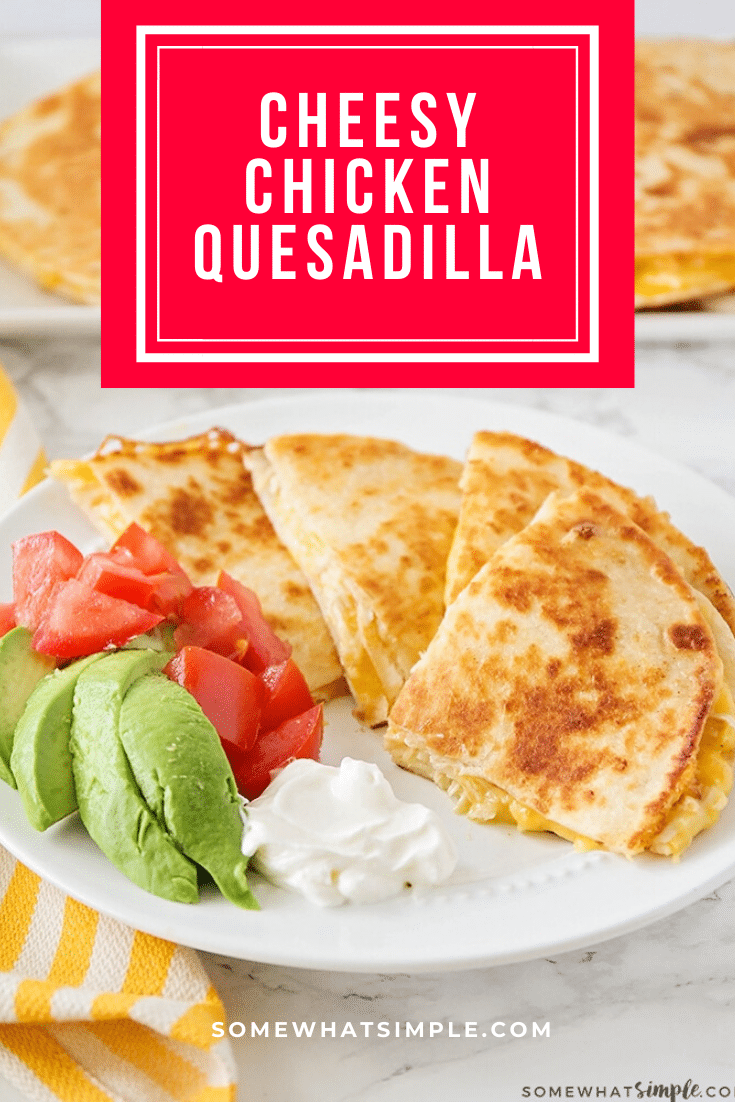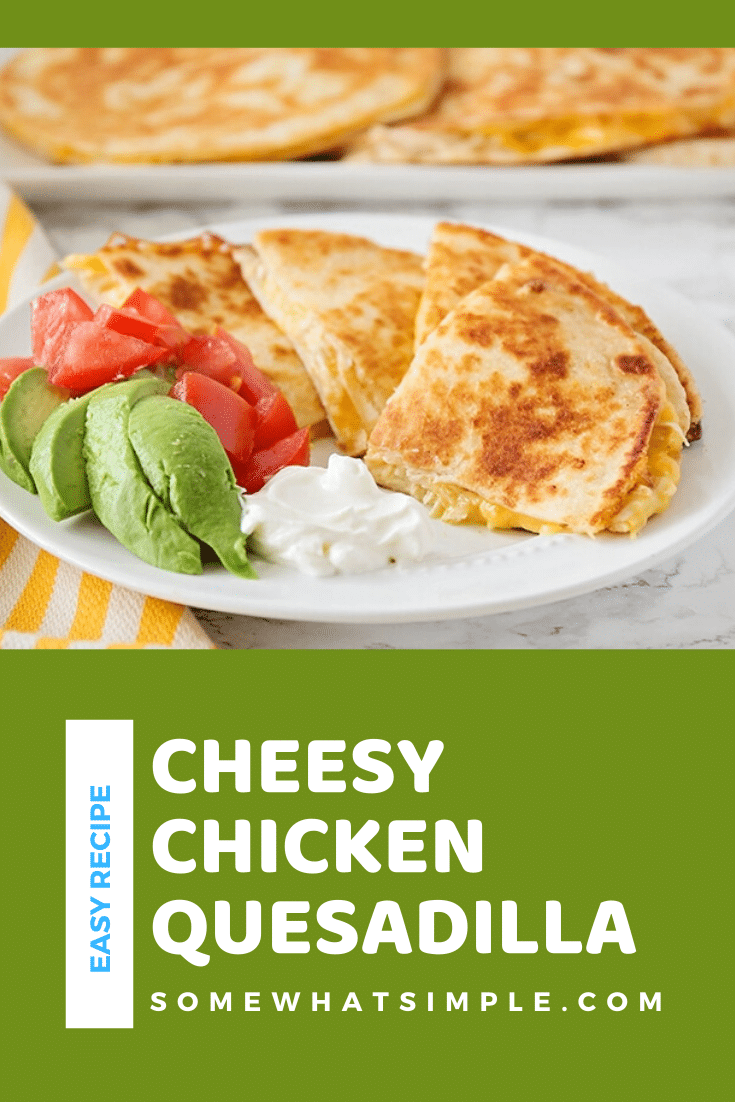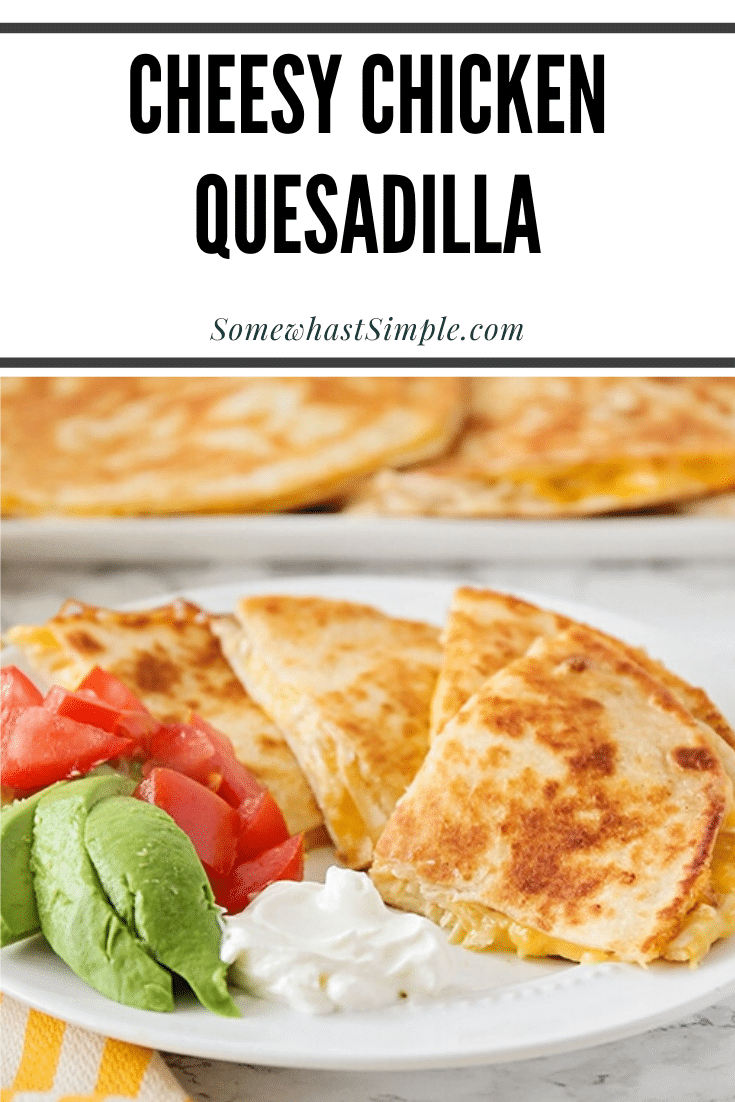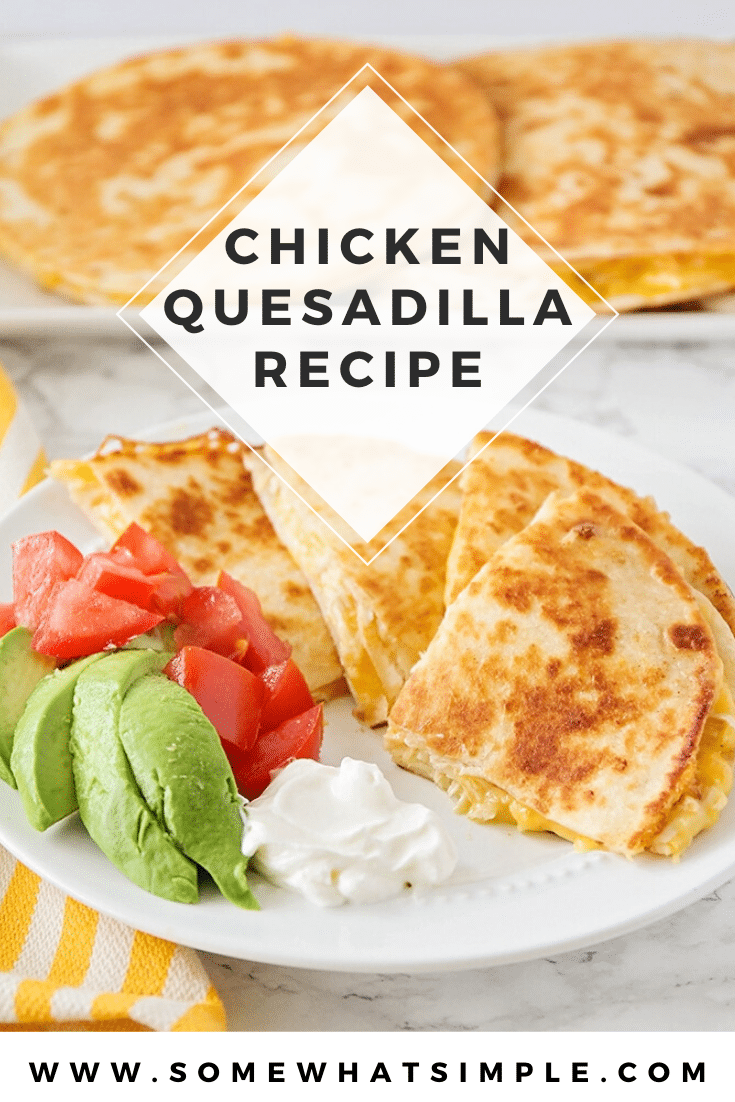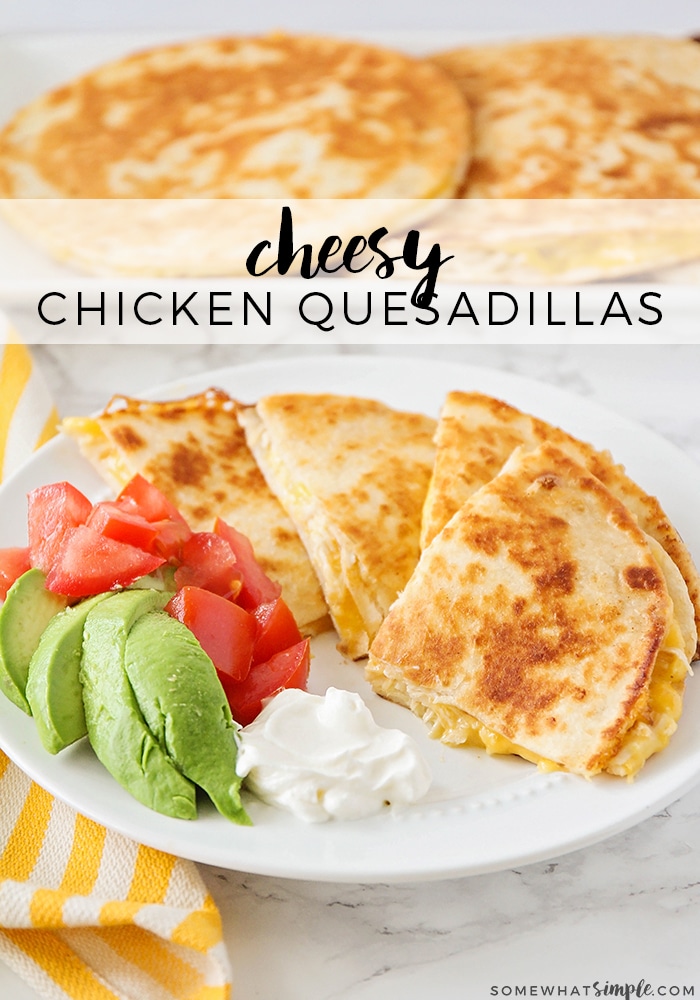 A no-stress meal for a busy weeknight dinner, this cheesy chicken quesadilla recipe is simple and delicious!

Chicken Quesadilla Recipe
Chicken Quesadillas are a simple dish made of chicken and melted cheese inside a crispy flour tortilla. Today I am going to show you how to take a classic chicken and cheese quesadilla to the next level simply by adding a creamy cheese soup to the filling! (Have you tried this before? It's AMAZING!!)
I found this cheesy chicken quesadilla recipe when Rob and I were first married. We were starving college students, so any meal that was delicious and affordable was on repeat in our home. We must've had quesadillas a few times per month, and this recipe became our very favorite. The cheese soup not only tastes great and adds to the cheesy flavor, it also helps keep the chicken from drying out. Seriously, this easy chicken quesadilla recipe is SO GOOD!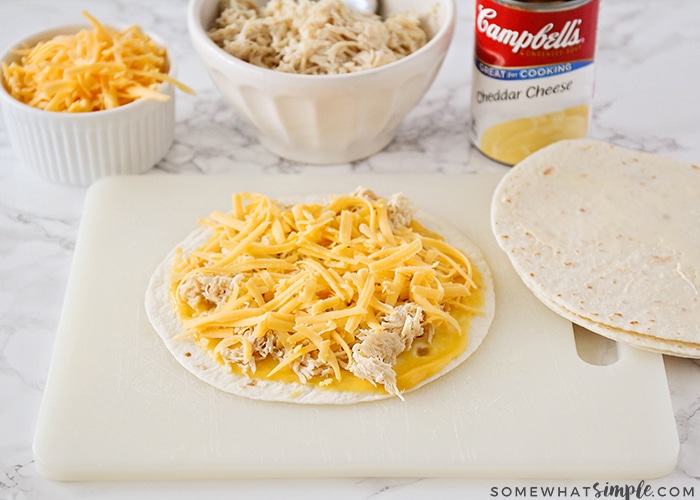 How to Make Chicken Quesadillas
Quesadillas are a ridiculously easy meal: soft tortillas stuffed with delicious cheese plus whatever other ingredients you want, pan fried or grilled until the cheese is melted and the tortilla is crisp.
You can top your chicken quesadillas with sour cream, salsa or guacamole, and in 5 minutes or less, you've got an easy lunch, dinner or afternoon snack!
Serve your chicken and cheese quesadilla with the following –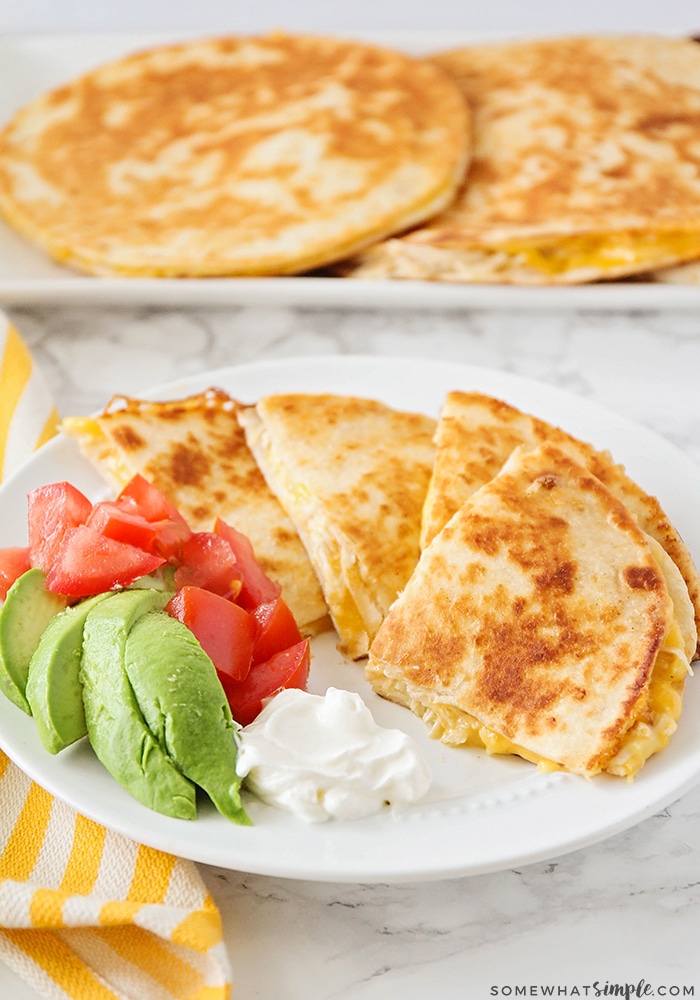 Easy Chicken Quesadilla Recipe
Easy Chicken Quesadilla Recipe
A no-stress meal for a busy weeknight dinner, this cheesy chicken quesadilla recipe is simple and delicious!
Ingredients
soft-taco sized tortillas

cheddar cheese,

 shredded

chicken,

 cooked and shredded

1

can Campbells Cheddar Cheese Soup

guacamole

,

sour cream and salsa, optional
Instructions
Heat a skillet to medium high heat.

Butter 1 side of each tortilla.

Spread some cheese soup over the entire not-buttered side of the tortilla then sprinkle with chicken and shredded cheese.

Cover that tortilla with another buttered tortilla, (butter side up) and then place tortilla in pan.

Leave it in the pan until the bottom tortilla is brown and crispy, then flip the entire quesadilla and brown the other side.

Serve with guacamole, salsa and sour cream!
Nutrition
Other Notes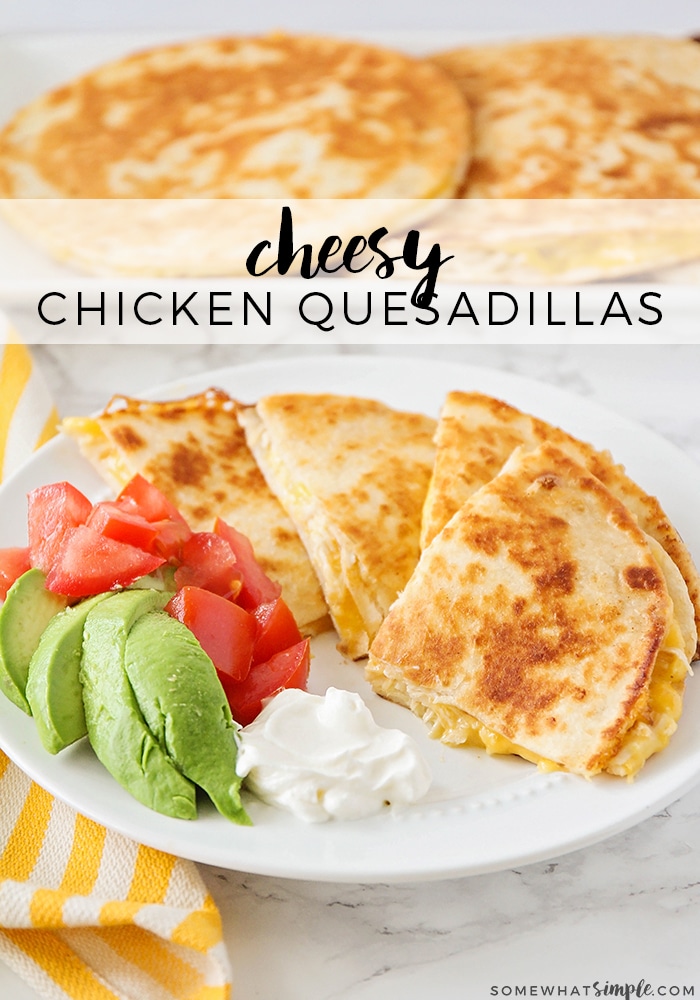 I hope your family enjoys these chicken quesadillas!
Let us know if you try them in the comments section below!