These chicken fajita grilled cheese sandwiches are so easy to make and packed with flavor. The perfect grown-up grilled cheese sandwich recipe!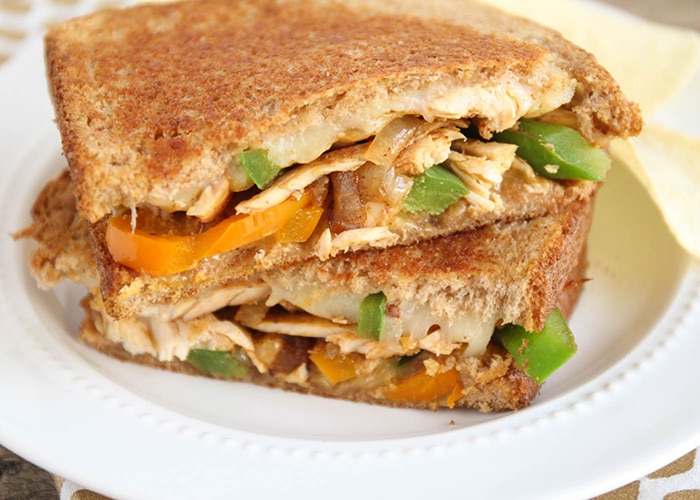 Grilled cheese sandwiches are one of my favorite comfort foods, and one of my fall-backs for busy nights when I don't feel like cooking. These chicken fajita grilled cheese sandwiches are a new twist on a classic grilled cheese. I love that they capture that delicious southwest taste that I love, while still maintaining the gooey cheesiness I love in my sandwiches!
These chicken fajita grilled cheese sandwiches are really easy to make! You'll start by slicing some onions and peppers thinly.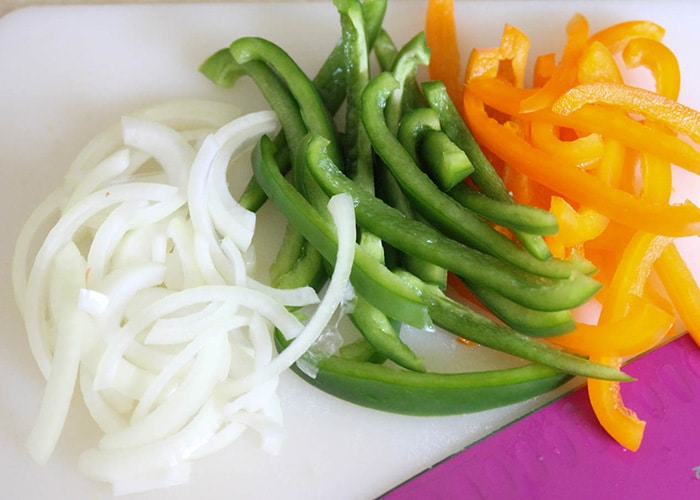 You'll then sauté the vegetables until tender.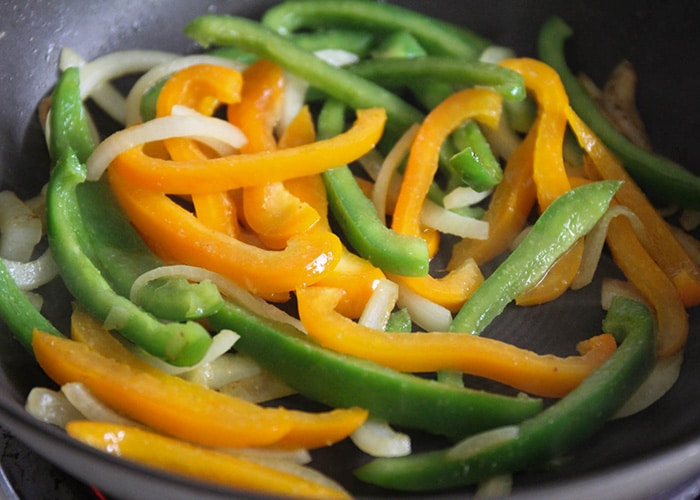 Next you'll thinly slice a cooked chicken breast (I used a rotisserie chicken breast, which was quick and easy).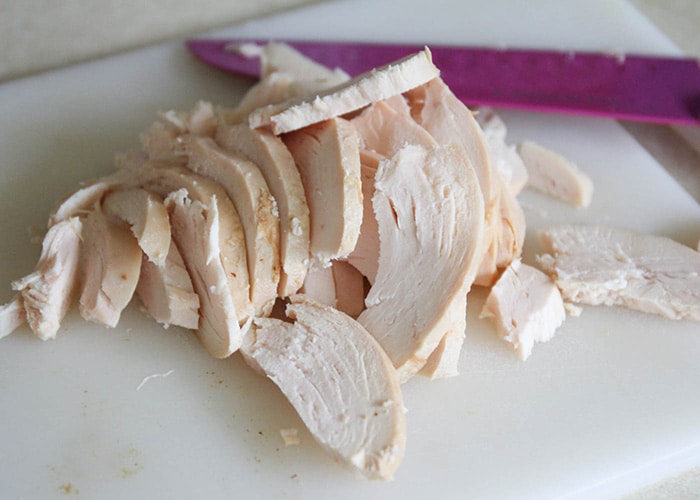 Next you'll add the chicken to your vegetable mixture, along with some seasonings.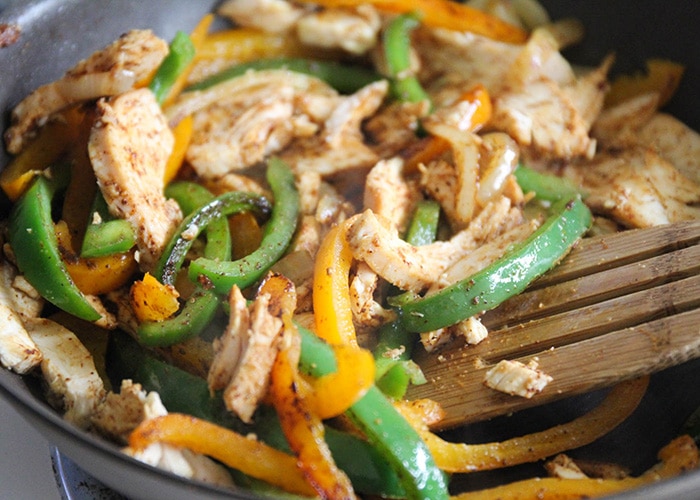 Then, it's time to get your bread ready. Butter one side of each piece of bread.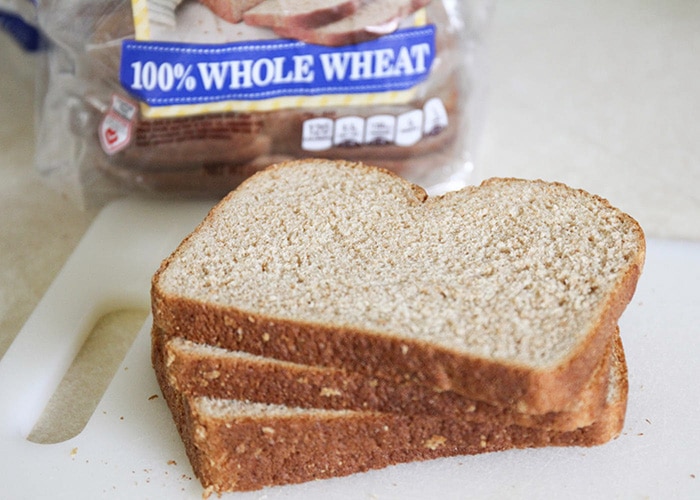 Then you'll add your cheese and layer on your chicken mixture. Yum!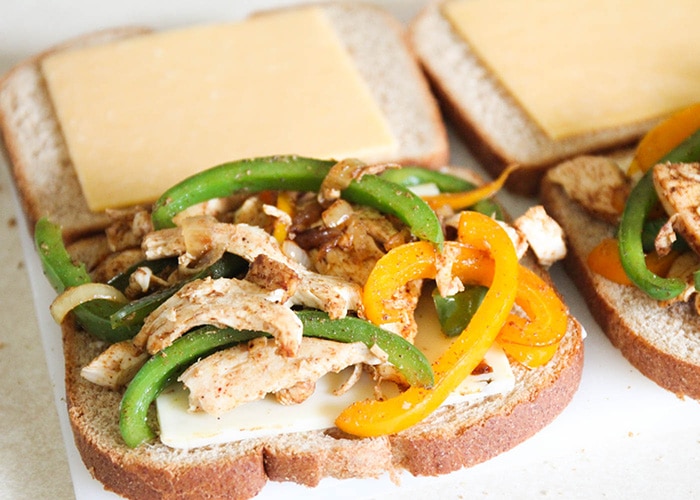 They cook for a few minutes on each side, until golden and toasty, and then they're ready to eat!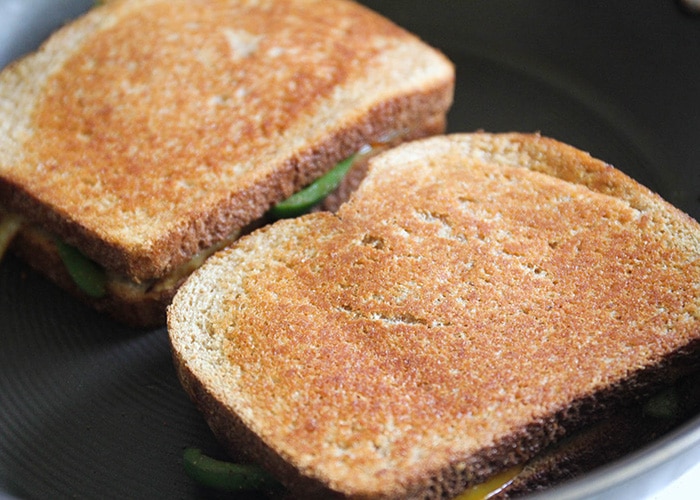 These are definitely some of my favorite sandwiches that I've ever made. I love the gooey, melty cheese with the flavorful chicken and vegetable mixture. These chicken fajita grilled cheese sandwiches make for a hearty and delicious meal any time of day!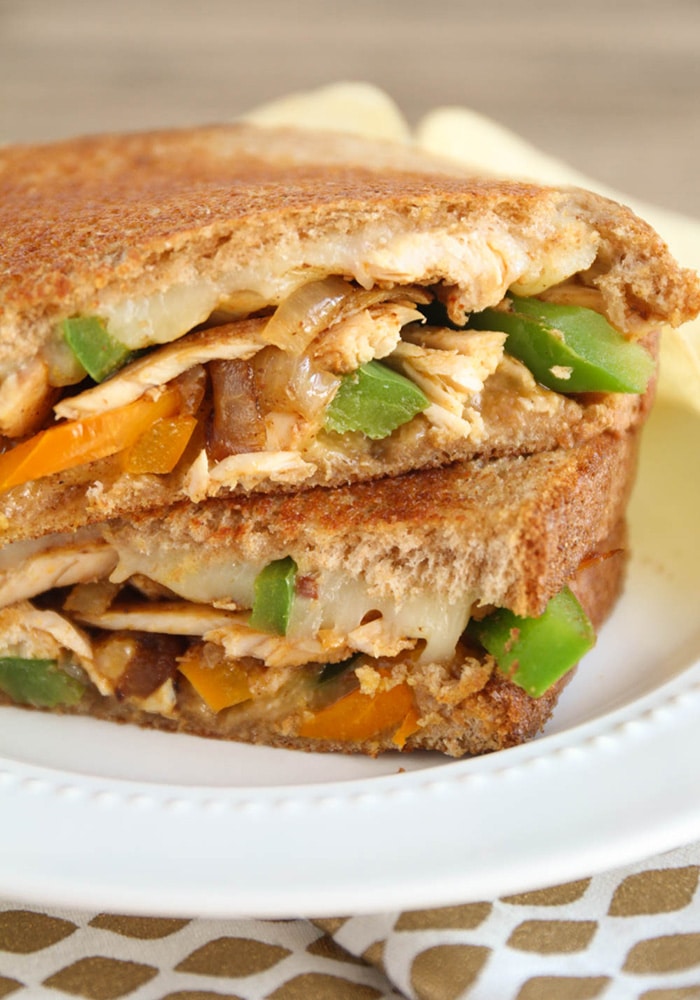 Chicken Fajita Grilled Cheese Sandwiches
INGREDIENTS:
4 slices Pepperidge Farm 100% Whole Wheat Bread
2 teaspoons olive oil
1/2 green pepper, sliced thinly
1/2 orange or red pepper, sliced thinly
1/2 small onion, sliced thinly
1 medium cooked chicken breast, sliced thinly (rotisserie chicken would work well)
1/2 teaspoon garlic powder
1/2 teaspoon chili powder
1 teaspoon cumin
salt and pepper to taste
2 slices pepper jack cheese
2 slices sharp cheddar cheese
2 tablespoons butter
DIRECTIONS:
Heat the olive oil in a large skillet over medium high heat. Add the peppers and onions and sauté until the onions are soft and lightly browned, and the peppers are softened.
Add the chicken breast and cook until heated through. Add the garlic powder, chili powder, cumin, and salt and pepper, and toss to combine. Remove from heat and allow to cool slightly.
Spread one side of each piece of bread with butter. On the unbuttered side of two pieces of bread, layer a slice of pepper jack cheese, then half of the chicken mixture, then top with a slice of cheddar cheese. Place the remaining piece of bread on top, buttered side up.
Heat a large skillet or griddle over medium heat. Carefully place the sandwiches in the preheated skillet. Cook 3-4 minutes on each side, or until golden brown and the cheese is melted.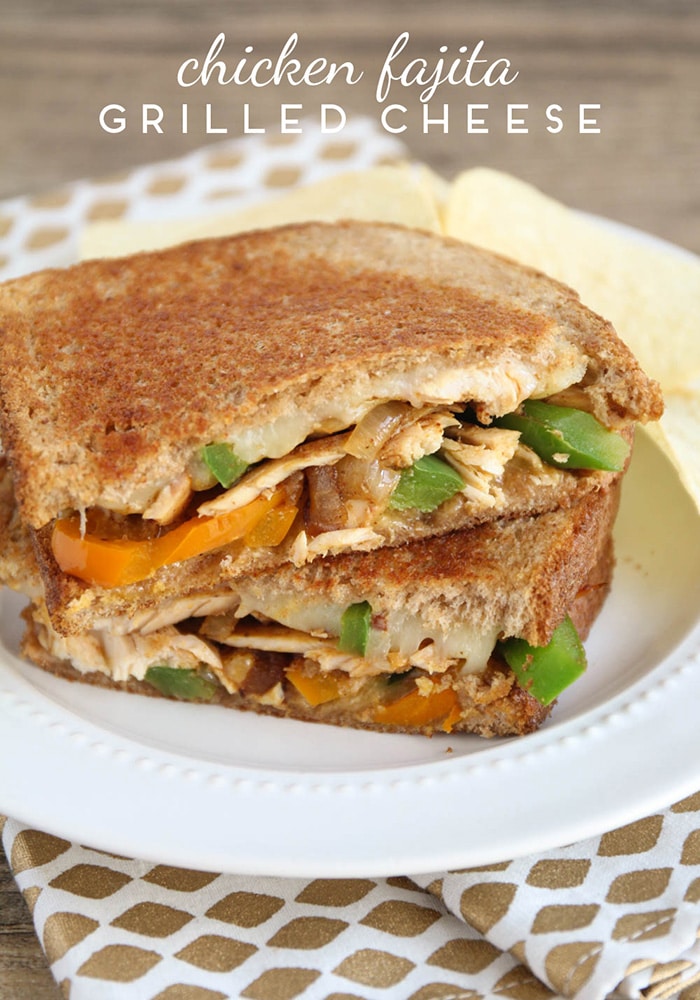 ENJOY!