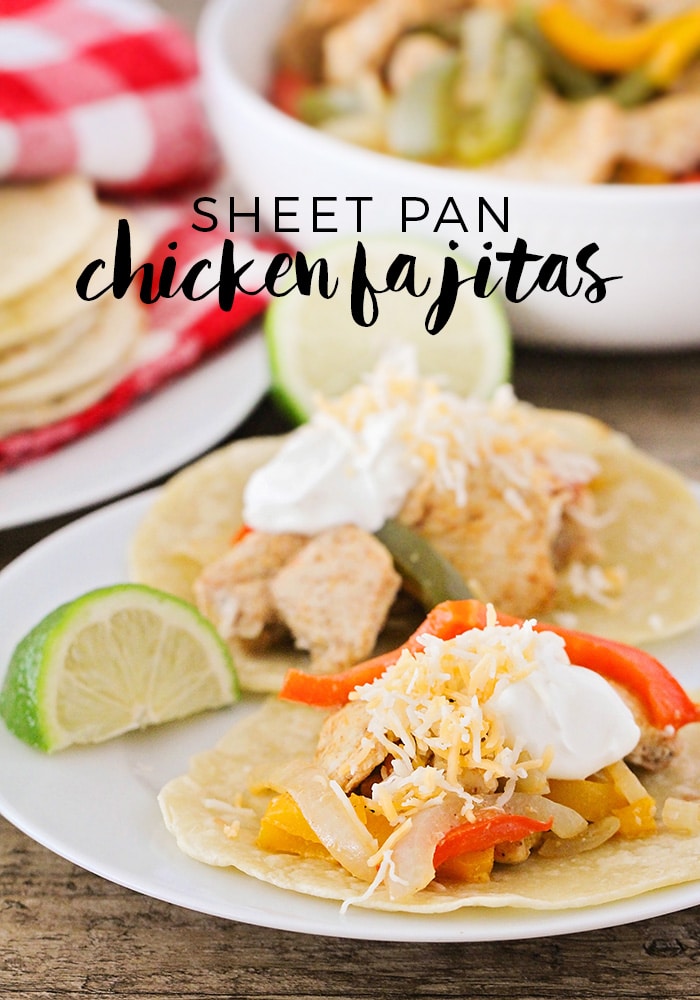 These sheet pan chicken fajitas are the perfect meal for a busy night! They're quick and easy to throw together, and bake all in one pan for easy cleanup!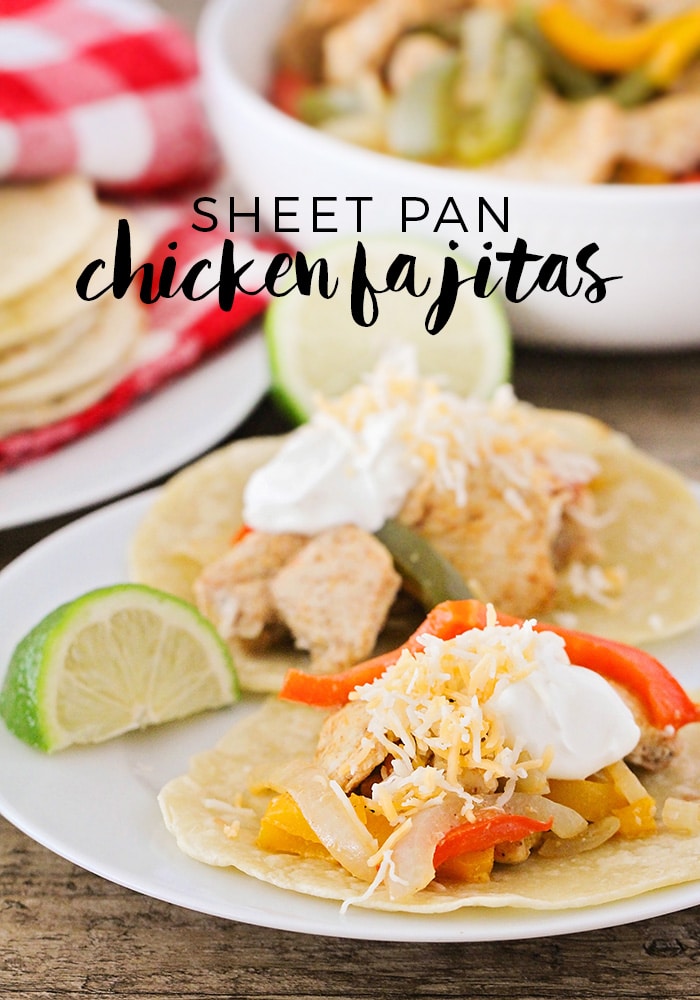 Are you as into sheet pan dinners as I am? They're all the rage at the moment, and deservedly so! They're quick, easy, endlessly customizable, and generally pretty healthy, too. What more could you want in a dinner? I've made lots of different varieties, but these sheet pan chicken fajitas are one of my favorites. The chicken and vegetables all roast together in the oven, and everything comes out perfectly tender and flavorful!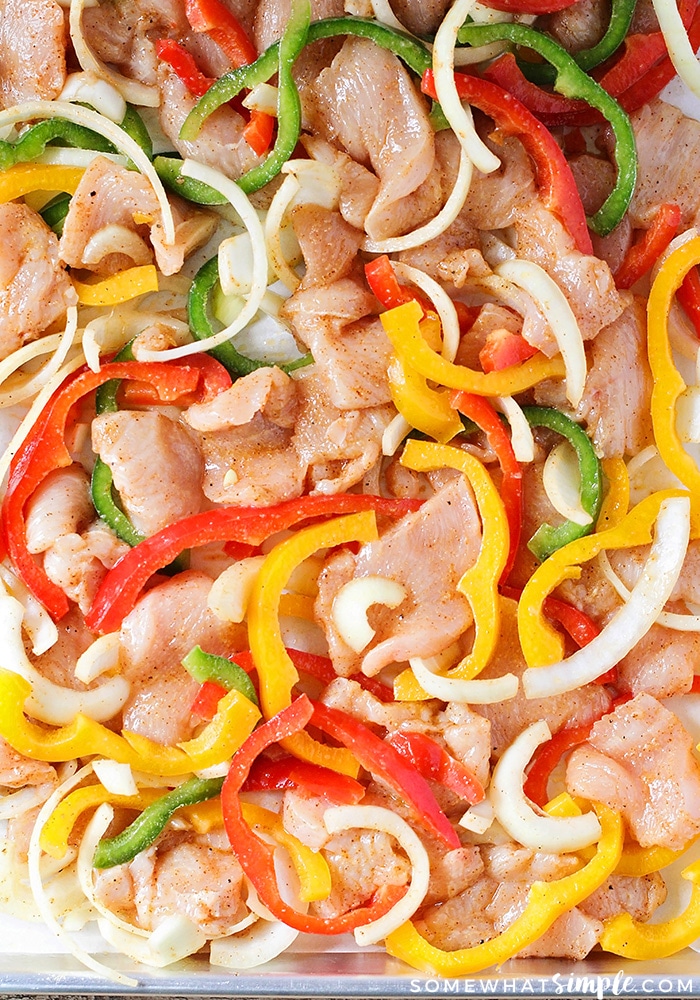 Assuming your chicken is thawed and you're a relatively speedy slicer, you could have this dinner in the oven with only about ten minutes of prep time. Then the oven does all the work, and you just get to smell the amazing smells and look forward to dinnertime!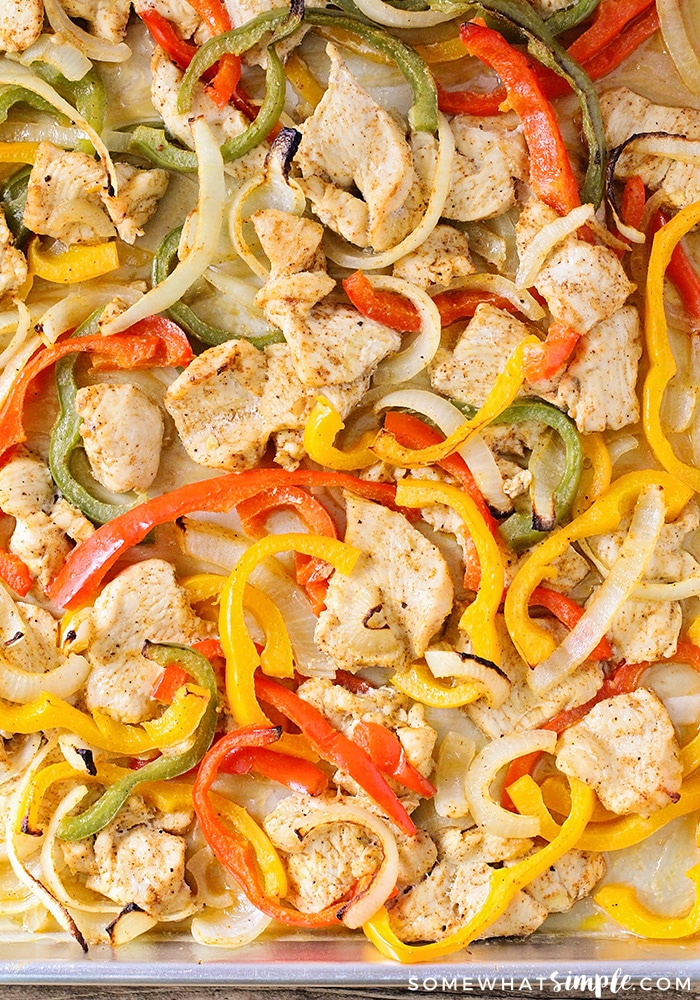 I served mine with homemade flour tortillas, sour cream, and cheese on top, and they were perfect that way! The peppers and onions get nice and tender in the oven, and just slightly charred, and the chicken comes out juicy and flavorful. These sheet pan chicken fajitas are always a favorite at our house!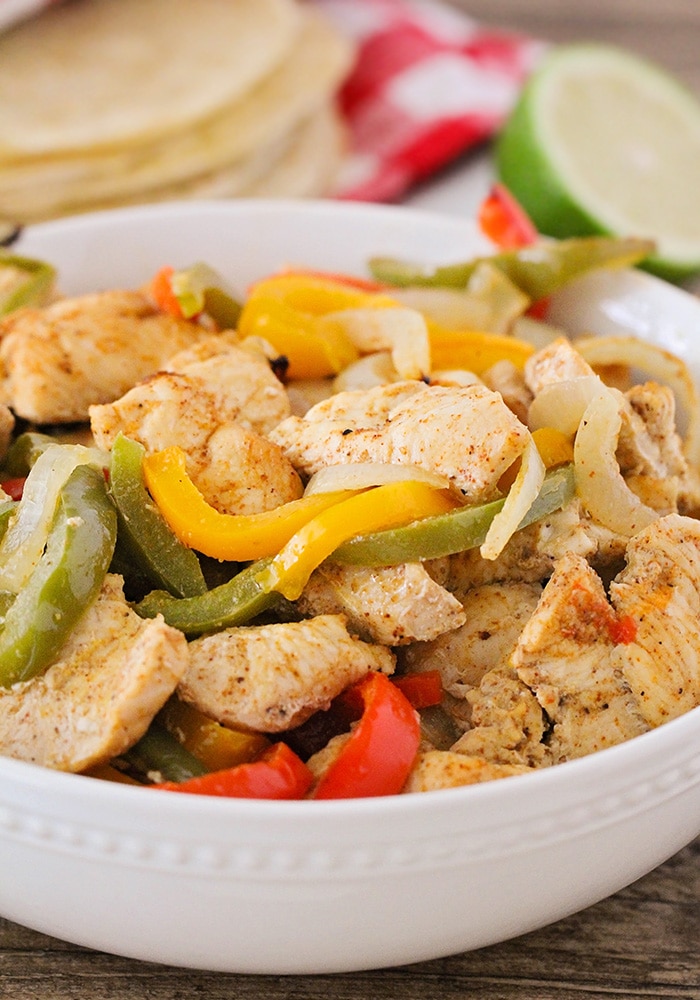 Sheet Pan Chicken Fajitas
Ingredients –
2 pounds chicken breast, sliced thinly
1 each red pepper, green pepper, and yellow pepper, sliced
1 medium onion, sliced
2 teaspoons olive oil
1 teaspoon garlic powder
3/4 teaspoon chili powder
1 teaspoon cumin
juice of one lime
tortillas, sour cream, and cheese, for serving
Directions –
Preheat the oven to 425. Line a baking sheet with foil or parchment.
In a large bowl, toss together the chicken, peppers, onion, olive oil, seasonings, and lime juice. Spread the mixture out on the sheet pan, overlapping as little as possible.
Bake 25-30 minutes, or until the chicken is cooked through. Serve hot with tortillas, sour cream, and cheese.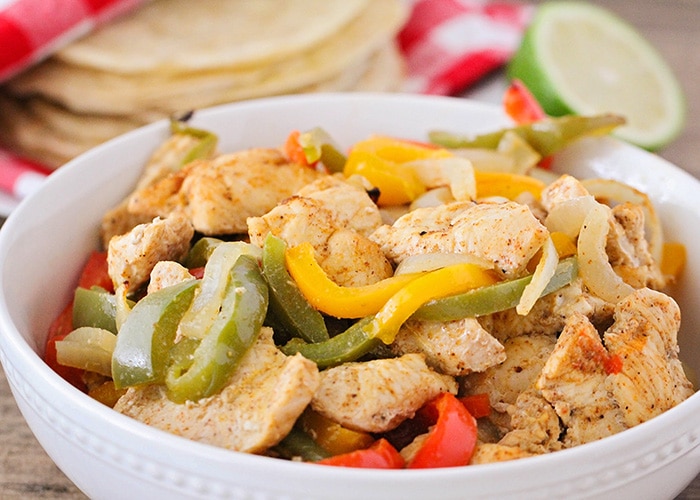 For more easy dinner recipes, check out some of our favorites below: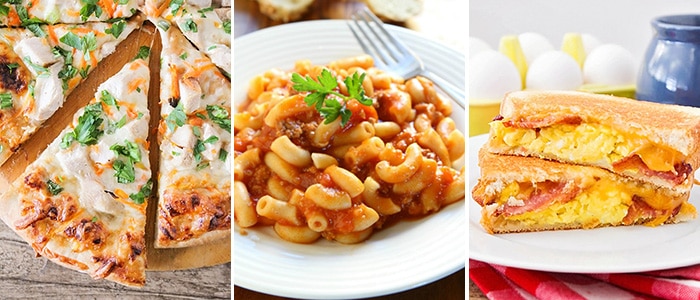 Thai Chicken Pizza | Chili Macaroni | Bacon and Egg Grilled Cheese