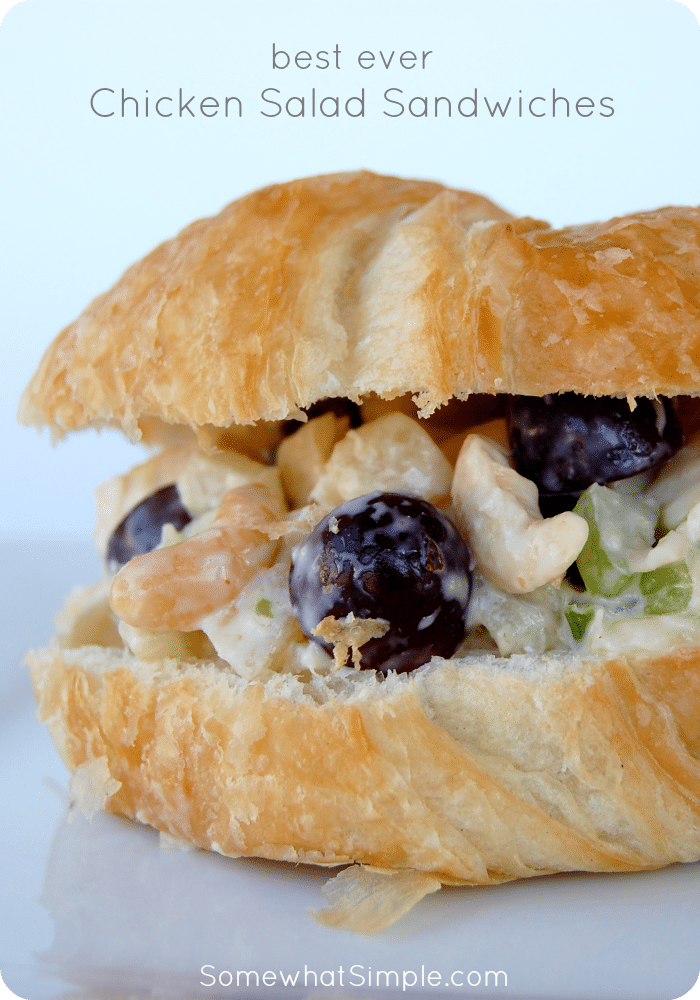 I had never tried chicken salad sandwiches until I was 21 years old. I'm not even sure if I knew there was such thing until then. Growing up, my mom never made it, so I never ate it. The first time I tried chicken salad was when my roommate in college made them using this recipe. I was hooked! I've made them several times since then and everyone I have ever made these for feels the same way- they are simply delicious! These sandwiches are perfect for a warm, summer day, but here in my home we love them so much I make them year-round. They are great party foods, or simple dinners for your family. Here is how to make them:
What you'll need:
1 lb cooked chicken, chopped into bite sized pieces
3/4 cup diced celery
1 1/4 cup red grapes, halved
3/4 cup crushed pineapple, drained
1/2 cup salted cashew pieces
1 cup mayonnaise
salt and pepper to taste
How to make it:
Place all ingredients into bowl. Stir until just mixed.
Cover and chill for at least two hours.
Serve on croissants or your favorite bread.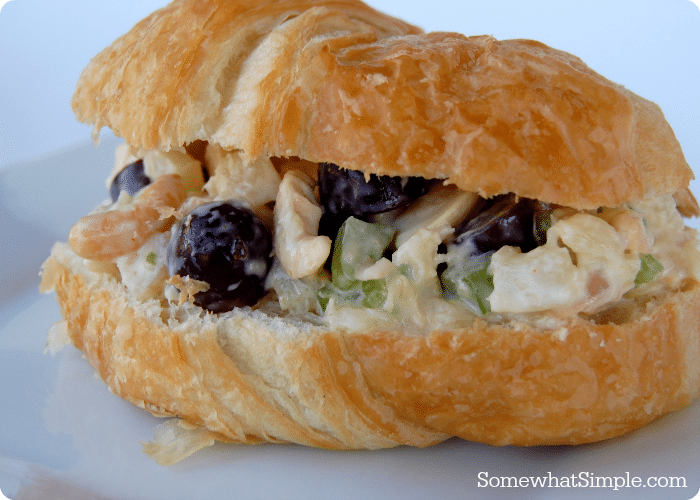 The hardest part about this recipe is waiting the 2 hours for your chicken salad to chill! I always want to dive into it right away!
ENJOY!