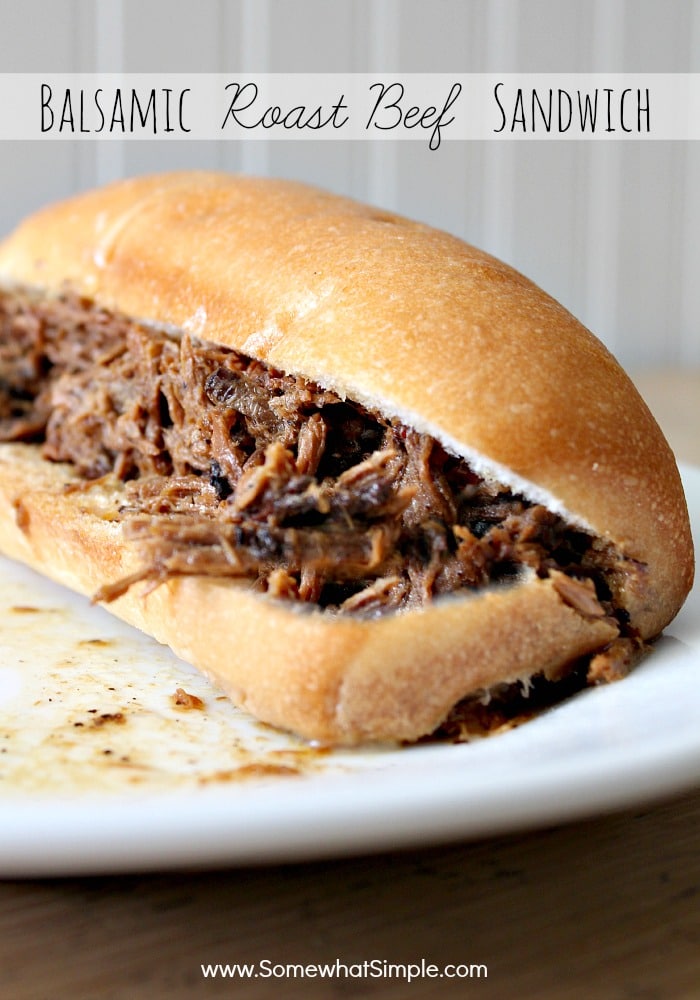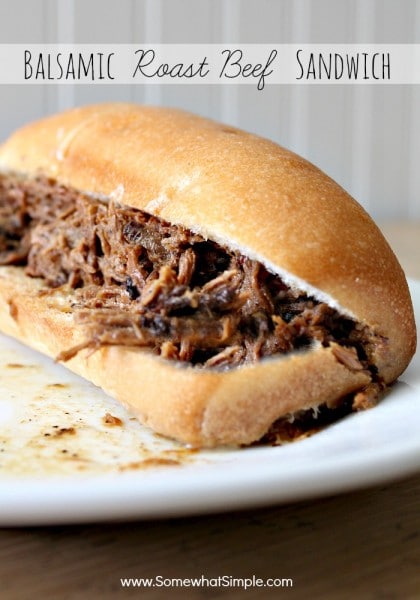 This recipe for the Balsamic Roast Beef Sandwich is amazing! Not only are the flavors rich and delicious, it is all cooked in the crock pot and SUPER simple to prepare!
Ingredients:
3 pound round roast
2 cups beef broth
½ cup balsamic vinegar
1 tablespoon Worcestershire sauce
1 tablespoon soy sauce
2 tablespoons honey
½ teaspoon red pepper flakes
5 cloves garlic, chopped
hoagie buns
Directions:
Place roast beef into the crock pot.
Mix together all ingredients, except hoagie rolls. Pour over roast beef and cover.
Cook 3-4 hours on high or 6-8 hours on low.
Remove the roast beef, shred it with 2 forks and then replace back into the crock pot. Continue cooking for 1/2 hour.
Serve the shredded beef on hoagie buns. Ladle the remaining gravy over the beef for added moisture, if desired.
Enjoy!